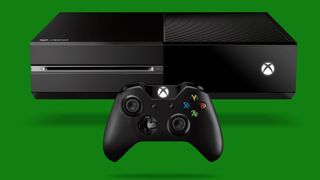 If time is money then this list is about to make you an infinite amount of cash. Thats just mathematics (and some wishful thinking). What follows is what could amount to over a thousand hours of games to play, without spending a single coin. Apart from on the console itself. And internet costs. And the TV. But shut your face.

From the obvious to the devious, the following represents just about every genre going - and not just because Project Spark lets us cover about thirty at once - plus some weirder stuff you might not have stumbled across beforehand. Your wallet will thank us.
Warframe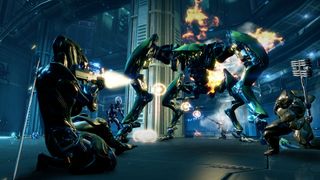 Those fully invested in this oddball shooter about warring alien races have sometimes been known to simplify it down to Destiny, but free. Considering some members of the OXM team have recently lost their minds, eyes and finger tendon tensile strength to Bungies grand experiment, that makes this both an attractive and a worrying proposition.
Project Spark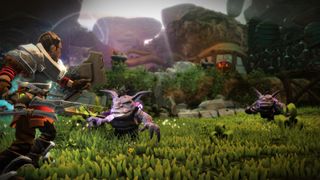 Microsofts in-house game creation project didnt go quite as well as the corporation might have hoped - but their loss is our gain, as Spark has recently moved from free-to-play to just, well, free. Best of all, theres an impossibly large number of user-created games to play even after youve gotten tired of making your own, aping everything from Portal to PT.
Killer Instinct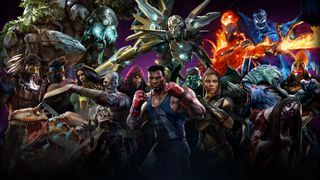 The Xbox Ones first foray into free-to-play is still arguably its best, a distinguished take on the old-school fighter with an unusual approach to offering up its roster of characters. Without paying a penny, you can dip in, get up to speed with a new character, and earn enough in-game currency to buy some otherwise paid items. Being forced to switch up your main could even teach you a thing or two about how modern fighters work. That said, if you're quick, the entire first season is free through Games With Gold right now, which is even better. Go!
Happy Wars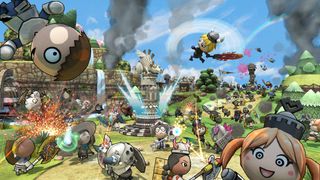 This is that rarest of things - a free-to-play game you wont be ashamed to share your addiction to. In fact, this cartoon brawler actively encourages it, with full split-screen support for up to four players. Its hobbled a tad by pay-to-win bias, but its a more than passing diversion with some friends alongside you.
Smite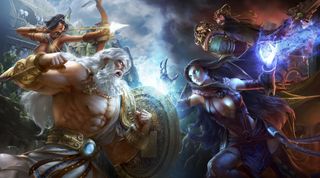 Somehow, Smite is the MOBA no one has heard of, despite having millions of players on its servers and massive tournament prizes for its pros. Closer to a third-person action game than the genres usual weird-RTS style, it fits console play snugly - and with a huge roster and typically arcane systems for you to lose you social life, too. Perfect.
Xbox Fitness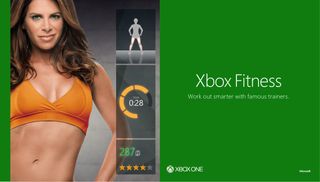 The greatest game of all is staying alive - this should help you not to lose. 30 workouts come with the free version of this gamified personal trainer, which should be more than enough to keep you from keeling over while you put hundreds of sedentary hours into the rest of this list. Be warned - you will need to have a Kinect.
World of Tanks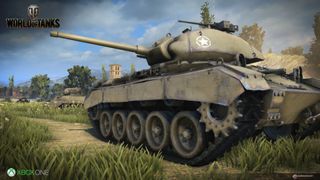 The Russian free-to-play sensation arrives on Xbox One, with even muddier mud and more metallic gunmetal. At first, you may wonder why anyone plays something so slow, methodical and opaque - days later, while choosing the perfect track treads, youll wonder how anyone ever stops.
Magic Duels: Origins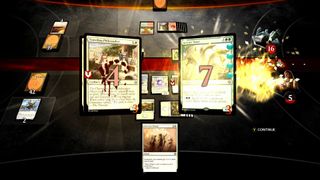 This is a surprisingly comprehensive, occasionally even generous introduction to the worlds greatest, most enormous card game. A little under-featured for experienced players, perhaps, but theres tonnes for neophytes to get into here - mainly because it wants you to go on to buy the apocalyptically expensive real cards as a result.
Pinball FX2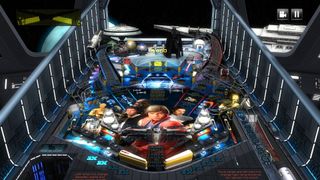 Designed for you to pick, choose and pay for your favourite franchises (there was a time when editor Matthew couldnt be torn away from the Star Wars tables), this wouldnt even count for this list if it wasnt for the free Sorcerers Lair table. Zens approach to the classic bar game is so good, however, that you can easily spend weeks mastering that one virtual set-up. Brilliant.