The New Fast & Furious Trailer In 9 Simple Moments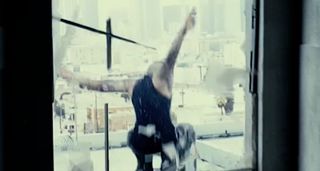 The chase is afoot
The trailer hits the ground running as two anonymous blokes chase through an apartment hallway - one of them jumps out of the window.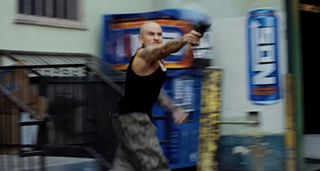 Gun Play
Things turn violent when the chasee pulls out a gun and starts shooting at his pursuer....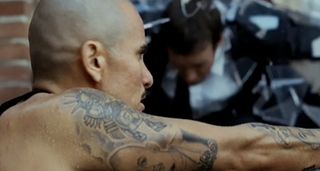 Window stopping
But he's brought down by the dogged cop.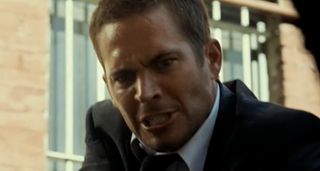 Interrogation
It's Agent Brian O'Connor! (Paul Walker) He demands a name from the formerly fleeing perp.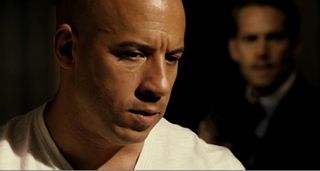 Hello, Dom
The info leads O'Connor to team up again with Vin Diesel's Dom Toretto.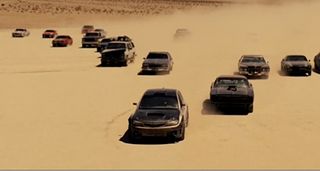 Travel time
The pair takes Dom's gang to the Dominican Republic to hunt down a an enemy. Is it us or does the music start to sound like an old Lilt advert?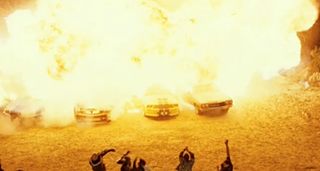 Boom!
...But things don't go exactly to plan, and not every car (or person) makes it out alive.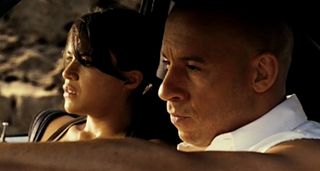 Back together
After plenty more vehicular madness, we end with the money shot set-up - just what are Diesel and Michelle Rodriguez looking at? And what is she so concerned about?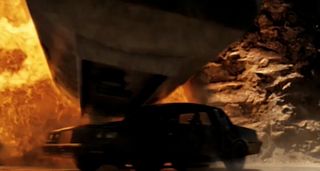 Tanker in flight
Ooooh.... NOW we get it. The traditional Fast & Furious "something-flies-over-something-else" shot. It's a law that they have to have this in.