The Essential Brittany Murphy Performances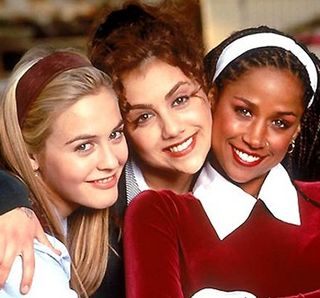 Clueless
Snappy Heckerling script aside, the funniest thing about Murphy's breakout role in this Jane Austen update is that she's barely recognisable as fashion roadkill Tai. Brunette, larger than in later years (but still by no means 'large'), Murphy here proved her killer comedy timing and won over a million hearts.
Brittanyisms: "You're a virgin who can't drive."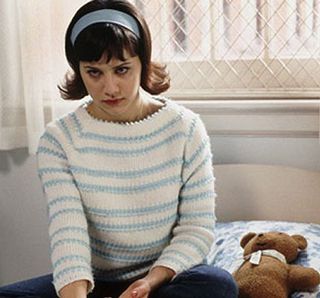 Girl, Interrupted
In a film brimful of powerhouse female performances, Murphy held her own against Winona Ryder and eventual Oscar-grabber Angelina Jolie. Playing an abused bulimic, Murphy's interlude in which runaways Jolie and Ryder become unwanted house guests is devastatingly tragic and beautifully underplayed.
Brittanyisms: "Which do you like better? Taking a dump alone or with Valerie watching?"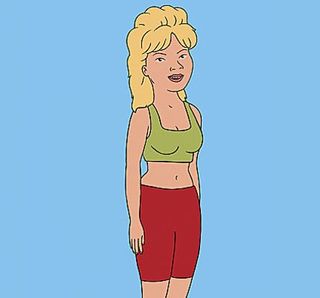 King of the Hill
Cracking out a spot-on OTT Texan accent, Murphy voiced airhead Luanne Platter, niece of Peggy. Sent to stay with her family after her mother Leanne was imprisoned for stabbing her father with a fork, Luanne was sweetly manipulative and dated all the wrong men. Murphy stuck with the show for its entire 13 glorious years.
Brittanyisms: "He's not just dancing. He's firming his thighs and tightening his buttocks."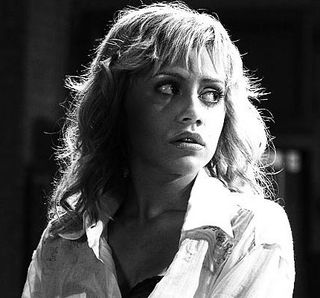 Sin City
Murphy's giant, soulful eyes do most of the work here, the actress fitting perfectly into Rodriguez and Miller's comic book adaptation. As barmaid Shellie, she rolled out that well-known fragility once more. Black and white never looked so beautiful.
Brittanyisms: "If you're gonna slug me, just go ahead and get it over with, you sick bastard."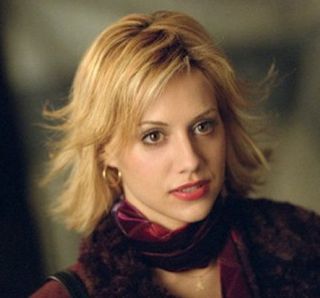 8 Mile
Who does Eminem recruit to co-star with him in his semi-autobiographical tale? Only the best, naturally. Here, Murphy played his girlfriend Alex (yep, Brittany hits da hood), and ups the gang speak. She's sort of the Cher to his Sonny. Only not.
Brittanyisms: "So, I hear you're a real dope rapper."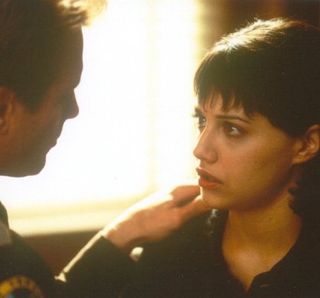 Cherry Falls
Playing up an unforeseen ability to be both tough as a bag of bricks and brittle as a melting icicle, Murphy was perhaps not an obvious choice for a slasher final girl. Which works wonders for Geoffrey Wright's oddball killer comedy. Darking up our heroine, Murphy brings something edgy and kooky to the table – exactly what the material needed.
Brittanyisms: "Think she goes all the way?"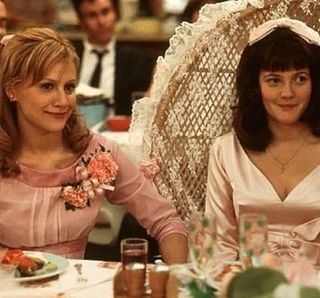 Riding in Cars with Boys
Ageing alongside co-star Drew Barrymore in a decade-spanning tale, Murphy plays Fay, who has a daughter as a result of a teenage pregnancy. Just because she wants to be like her friend. Another chance for Murphy to show off those comedy chops, but also a more contemplative side about the relationships between mothers, daughters and friends.
Brittanyisms: "My daughter's a tramp! My daughter's a tramp!"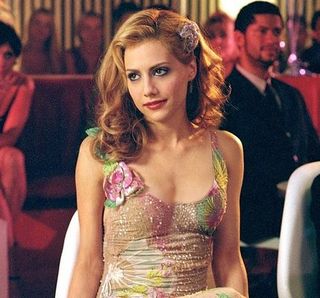 Uptown Girls
Starring alongside whipper-snapper Dakota Fanning, Murphy finds the perfect sparring partner as Fanning's anal retentive smart-mouth gets one up (and then some) on her spoiled nanny. Cue pratfalls galore. Endearing despite its rom-com formula.
Brittanyisms: "Fine! I'll live off water and sunshine!"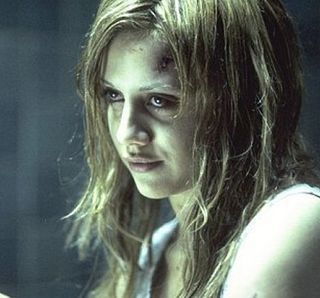 Don't Say a Word
Not a massive stretch for Murphy, who played her fair share of crazy chicks. But with this performance she proves she really is the authority, blending vulnerability, humour and down-right nuttiness to remarkable effect.
She will be missed.
Brittanyisms: "You want what they want, don't you... I'll never tell. I'll never tell... Any of you."