Customise your dashboard wallpaper
You can pick from a set of textureless colours (mega-boring), use a piece of Achievement art (better), or an ace screenshot from one of your favourite games. To do this, double tap the Xbox button while playing to bring up the capture options and hit Y to take a screen. When you get the Screenshot Saved message, hold down the Xbox button and select the Set as Background option.
Become an Xbox One Insider
At least until somebody invents time travel (that doesn't unravel the fabric of the universe) this is the best way to stay on top of the Xbox One dashboard's evolution. By signing up through the Xbox Insider App, participants get exclusive access to new features (and occasionally, bugs) as much as a month in advance. Due to limited space, Microsoft are no longer offering the ability to invite other players to join the program, but you can ask Major Nelson on Twitter (@MajorNelson) for more tips.
Create your Avatar
In 2015, Microsoft finally brought back the Avatar feature on the Xbox One, boasting an extensive range of new options for customization. You can deck out your virtual doppelgänger with a variety of different clothes, props and emotes; from a Tony the Tiger shirt to a Donald Trump wig. You Avatar will then pop up across multiple areas of the Xbox Dashboard, giving the experience that extra personal touch. Avatars are being completely rehauled by Microsoft sometime this year, too, so Xbox owners can look forward to new looks, accessories, and visuals in the coming months.
Sign up for EA Access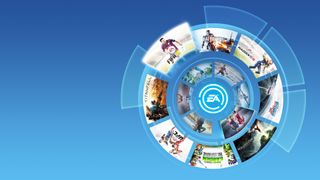 Exclusive to Xbox One, EA Access is a game subscription service which includes access to selected new EA titles a week or so ahead of launch, plus a 10% discount on digital EA game purchases. Members get to pick from a vault of already-released games, such as Battlefield 1 and Titanfall 2. You can subscribe for £3.99 ($4.99) a month or £19.99 ($29.99) a year, and can cancel at any time. Worth a pop, we think.
Share a game clip on Twitter
Want to share an improbable 790 metre sniper shot in Battlefield 1? Or an especially jammy goal in FIFA 18? You can share that game clip on Twitter. The social networking app is integrated with many of Xbox One's core features, including the ability to Tweet saved game clips by plucking them out of your Activity feed and opening the Share menu. Don't forget to insert a caption with appropriate hashtags and/or snark. Why not Tweet it @OXM? We might RT it. Or brutally ignore it. Only one way to find out.
Max out your Pins
The bottom tab on the Xbox One dashboard can act as a checkerboard of tiles for favoured apps and games. This affords more control than the main dash window, which shows the game or app in use, your most recent plays and what's in the disc drive. You don't have to stop at games and apps try pinning DLC packs you haven't bought yet, TV shows and Twitch broadcasts.
Download the best freebies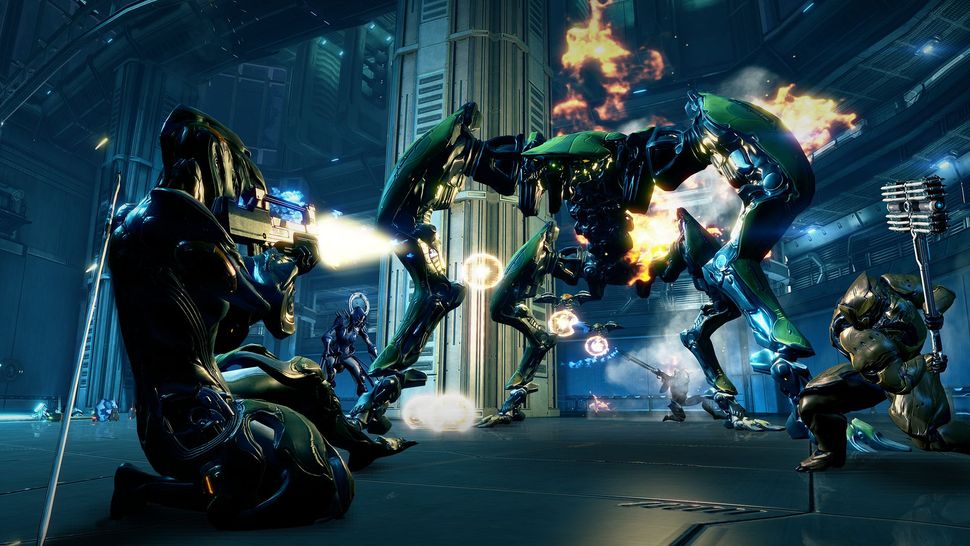 Warframe - Releasing Warframe on Xbox One alongside Destiny seemed like utter madness at the time, but Digital Extremes' parkour-prone cyborg ninja thingy actually benefits from the comparison. It offers as much as Destiny does and more in terms of new classes, weapons and gadgets, and - providing you're prepared to grind for days in search of crafting materials - you needn't drop a penny on microtransactions. True, the missions are mostly dull and it's about as graceful in motion as a cat climbing out of a bath, but the flaws are easy to forget while joshing around in co-op.

Twitch - Not everybody has the skill or inclination to edit YouTube videos, but Twitch allows you to live stream footage of whatever you're playing. This is even easier on Xbox One, especially if you've got Kinect plugged in; just say the words "Xbox, broadcast" to start the motors. Xbox Live's trending features also enhance the capabilities of the search engine; you can seek out GTA Online players by number of cars stolen, for instance. Fancy joining in? You can jump into a host's Xbox Live session direct from the chatroom.

Crunchyroll - If all you want from your TV-on-demand is crystalline hair, pouty melodrama and spear fights that can be seen from Mars, all you need is Crunchyroll. It's an ad-supported service that spans a vast library of Japanese anime and live action shows Bleach, Attack on Titan and Naruto are just the tip of the iceberg. Stuff that's exclusive to Crunchyroll is locked off for premium subscribers, but everything else is free to watch.

Sign up to Xbox Game Previews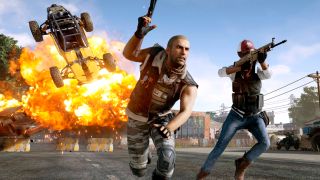 Unlike the Xbox Insider Program, which focuses on system updates, Xbox Game Preview nets you the chance to preview upcoming games and send feedback back to the developers. You purchase the preview title as you would a normal game, and are expected to put up with a number of bugs or missing pieces of content, but this then entitles you to every update and the full game once it releases. Right now, for instance, PlayerUnknown's Battlegrounds is the big preview game on the minds of every Xbox gamer, having released as part of the initiative just last December.
Call for aid
An older tip, but very useful if you're new to the Xbox One's keen sense of hearing. With the magical phrase, "Xbox", the system will flag up everything on screen that can form part of a voice command in green text, making it easier to get your bearings. Shout "Xbox, stop listening" to dispel the effect, as you would a necromancer's curse. Still having difficulty? For times of utmost need, there's also "Xbox, help" - this snaps an online FAQ to the side of the screen.
Set up a home Xbox
This allows anybody and everybody with a profile on that Xbox One to access all the games and apps you own, without signing in as you first (well, unless you restrict access using the console's Family features). It's easy to do just head to Settings and tick the box. There's no limit to the number of times you can do this, either, so by all means assign a friend's Xbox One as your home console during a weekend away.