10. Oxenfree
Genre: Adventure
Price: £3.89/$4.99
Do you like the 80s, smart-talking teenagers, and mysterious islands where alternate dimensions might be a thing? Then this atmospheric adventure will be right up your misty street as a group of teens uncover a creepy supernatural surprise when they go away for the weekend. Complete with incredible moody synth soundtrack, Oxenfree is full of brilliant dialogue, memorable characters, and plenty of different ways for the action to unfold as you explore. Will everyone get off the island the next day? That's kind of up to you, dude.
9. Rymdkapsel
Genre: Space sim
Price: £2.99/$3.99
Anyone who has seen Alien knows that space exploration isn't relaxing. Even when you aren't having lunch with someone that's about to explode in a shower of milk and grue, it's not meant to be a zen experience. Then Rymdkapsel comes along and somehow even battling alien invaders is peaceful as you manage an ever growing population of tic tacs as they research imposing monoliths across the galaxy. You'll have to grow plants, create food in the kitchen, manage weaponry and even mine resources on an ever growing space station of your own Tetris-style design while listening to a brilliantly zen electronic soundtrack. It's time to discover the true meaning of the term 'meditative strategy.'
8. Fortnite
Genre: Battle Royale
Price: Free (in-app purchases)
You might have heard or Fortnite? 200 million players? Biggest game in all known time and history right about now? While console and PC is obviously the true home of Fortnite's 1 vs 99 build 'em up and gun action, millions of people play it on mobile. This is definitely a game that favours higher end phones but there's some solid enough shooter action here to keep you busy. You might not win any victory royales but it's great if you want to tick off some challenges on the go.
7. Mini Metro
Genre: Puzzler
Price: £4.29/$4.99
If you've ever thought you could design a better underground system than Transport For London, it's your time to put your money where your overcrowded station is. Mini Metro is a beautifully minimalistic exercise in complete godlike commuter control. Stations pop up and all you have to do is connect them to each other in a way that keeps everyone moving but of course it's not that simple. The real life city recreations have rivers that need bridges and tunnels, trains need new carriages and stations need upgrades to become true transport hubs. Don't worry, there's a zen mode for when the stress gets too much.
6. Stardew Valley
Genre: Sim
Price: £7.99/$7.99
Relaxing, addictive, and endlessly complex, planting and harvesting potatoes on you Stardew Valley farm will eat hundreds of hours of your time. It's utterly charming, from its bouncy music to its fantastical themes. You'll make friends with the inhabitants of Pelican Town and leave them gifts on their birthday, but you can also meet dwarves, spirits, and a wizard who lives in a spooky tower on the edge of town.
It never stops giving you ways of making in-game gold: just when you thought you'd sowed all your seeds and emptied the rivers of fish, a new bus route opens up that takes you to a casino where you can strike it lucky.
Each day is comprised of an ever-changing to-do list that you set yourself—go fishing, water crops, buy a new kitchen—which means it's easy to play for ten minutes and feel like you've made progress, and the excellent touchscreen controls make Android feel like its natural home.
5. Alto's Odyssey
The follow up to Alto's Adventure is the perfect kind of 'more of the same' sequel. It's an endless runner, so not really the kind of game you expect to reinvent the wheel. No, this is a soothing mix of beautiful, soothing visuals and music - set this time in a desert - as you tap your way through courses, zooming over hills and whistling past scenic backgrounds. There are a few new features, like the ability to wall ride and reach new areas, but overall this maintains and extends the flow of the original wonderfully.
Download Alto's Adventure here
Genre: Hidden object
Price: £2.99/$2.99
If you grew up reading Where's Wally - or Waldo in the US - you know exactly what's in store in Hidden Folks. A minimalist monochrome version of Wally's adventures, you'll need to keep a beady eye out to uncover all the cartoon findables hidden in each level. Everything is proddable and pokeable here. Tents can be unfurled, trees shaken for bananas to fall out or to reveal items buried beneath the leaves. Add in the ridiculously charming 'mouth made' sound effects and this one man indie project is a simple delight that'll keep you busy for hours.
3. Monument Valley 2
Genre: Puzzle
Price: £4.99/$4.99
A beautiful puzzler about shifting perspectives. As silent protagonist Ro, you move across a world of impossible shapes, prodding and pulling at the environment to make it move, creating new pathways. Each level is an optical illusion to wrap your head around, and it's satisfying to work out how you'll click its staircases, blocks and bridges into exactly the right place.
What sets Monument Valley 2 apart is how well it's presented. The wistful, sometimes haunting soundtrack rises and falls in all the right places, and each on-screen action is accompanied by its own perfect sound effect. Every stage is a work of art, and the curved spires of its other-worldly towers are set against an ever-changing colour palette.
Quite simply, you owe it to yourself to play this game—and if you haven't tried the original yet, make sure you do that too.
Download Monument Valley 2 here
2. The Room Series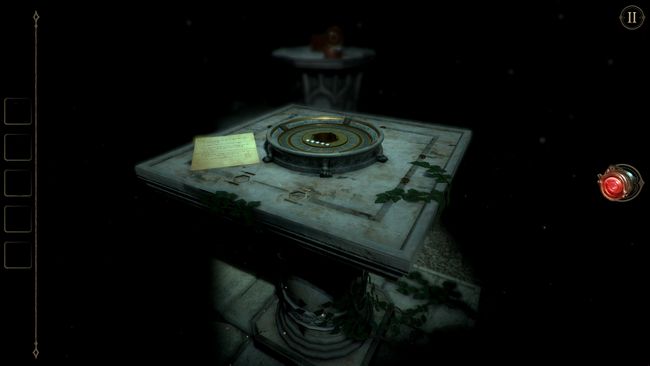 Genre: Puzzle
Price: 99p-£3.99/$0.99-$3.99
One of the many excellent things about the Room games is that there's now four of them to puzzle your way through. The Room, The Room Two, The Room Three, and The Room: Old Sins from Fireproof Games are all beautifully theatrical and oh-so-touchable delights. Darkly intimidating and creepily atmospheric as you find hidden keys, manipulate intricate objects and explore entire mysterious rooms of brain teasing puzzles The Room series is never anything less than quietly spectacular. Everything has a place. Nothing is an accident here. And yes, you'll feel ridiculously smart once you've completed them all.
1. 80 Days
Genre: Adventure
Price: £3.99/$4.99
Developer Inkle is renowned for its writing chops—see Sorcery! at number 30—and 80 Days is its magnum opus. You play a valet to explorer Phileas Fogg, and it's your job to plot a route around a wondrous world, which blends reality and sci-fi to create a unique setting. Amphibious trains dive into the English Channel, and bustling markets float in the sky.
You'll have to manage your finances closely and keep an eye on Fogg's fragile health, but this isn't a game where you worry about failing. It's about the journey: the cities you'll see, the memorable people you'll meet, the trouble you'll get into. The interplay between Fogg and Passepartout is endearing, and every line of dialogue has been honed until it's razor sharp.
You could play 80 days hundreds of times and still stumble across new stories. It's available on PC, but the mobile version is still the best fit for its simple interface. If you only play one Android game this year, make it this one.