20 Treacherous Movie Judases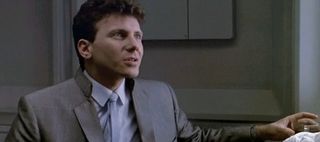 Carter Burke in Aliens (1986)
The Judas: Weyland-Yutani representative Carter Burke is all about being humanitarian. His work for the company has him overseeing human colonisation of alien worlds, which he carries out with intentions pure as the driven snow. So naturally, when contact with planet LV-426 is lost, he wants to get out there as soon as possible.
The Betrayal: Except that's all total, utter rubbish! In actuality, Burke's agenda involves attempting to catch the volatile xenomorph that has broken loose on LV-426 and taking it home to study. He even attempts to kill Ripley and wee tidbit Newt. Yeah, he really lives up to his name.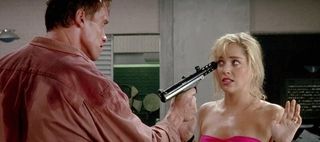 Lori in Total Recall (1990)
The Judas: Arnie's wife Lori, played by a spandex-stretching Sharon Stone, isn't really his wife. See, she's posing that way in order to make sure that he doesn't remember his true identity and attempt to get back to Mars. Or something. Note: could just be a figment of Arnie's imagination.
The Betrayal: When he remembers who he really is, Arnie becomes a wanted man. It's up to wifey Lori to see that he doesn't do anything stupid. She ends up with a bullet in her brain. Now who's the stupid one?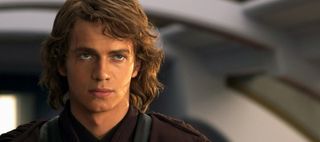 Anakin Skywalker in Star Wars: Revenge Of The Sith (2005)
The Judas: Jedi warrior in training, Anakin was once a slave boy. But when Qui-Gonn Jin comes across him, the Jedi Master is convinced that the boy is the Chosen One.
The Betrayal: Too bad Anakin's mind gets twisted to the Dark Side, as he is bid to spy on Palpatine, only to discover that Palpatine is really a Sith Lord. First he confronts Windu, then he kills everybody in a Jedi temple - including a room full of younglings. Trouble afoot, there is.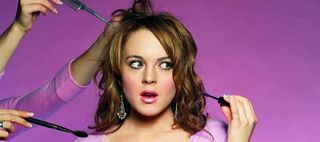 Cady Heron in Mean Girls (2004)
The Judas: New to America after having grown up in Africa, Cady Heron just wants to fit in with the rest of the girls at her high school. She quickly falls in with the Plastics, a group of girls who abide by a strict code of conduct that includes only wearing pink on certain days...
The Betrayal: Bemused by the Plastics, Cady is coerced by her real friends Janis and Damien into bringing them down. She manages to make queen bee Regina fat, but not without consequence...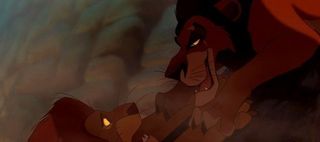 Scar in The Lion King (1994)
The Judas: Scar is the jealous brother of King Mufasa. He holds a grudge against his powerful sibling for inheriting the throne ahead of him, and spends his time plotting ways to get his claws on the throne instead.
The Betrayal: During a stampede that he instigated himself, Scar kills Mufasa by letting him slip down into the wildebeest throngs. Mufasa is trampled to death, Scar gets what he always wanted. For a while.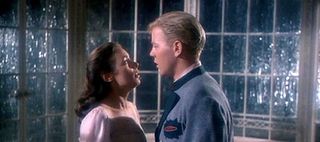 Rolf in The Sound Of Music (1965)
The Judas: Those Nazis, eh? Rolf is in love with Liesl, despite the fact that she is younger than him and determinedly not Nazi. He is bold but submissive, keen to impress.
The Betrayal: When the Von Trapp family attempt to flee the Nazis, they hide in the Abbey. But Rolf sees them and alerts the swastika-wearing swines to their presence. Little tyke.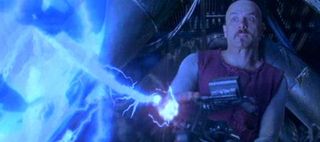 Cypher in The Matrix (1999)
The Judas: A crew member aboard the Nebuchadnezzar, Cypher is supposedly loyal to leader Morpheus in his quest to find The One.
The Betrayal: Cypher has grown weary of a life on the run, and wants to be plugged back in to the Matrix. So he establishes a deal with Smith, promising to destroy his comrades from the inside. He kills Apoc, Switch and Dozer, but his back-stabbing ways are ended when Tank kills him right back.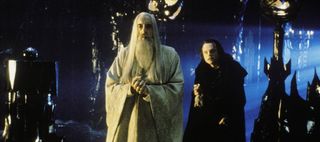 Saruman in The Lord Of The Rings (2001-2002)
The Judas: The head of Gandalf's order, Saruman is a powerful wizard whose abilities are almost entirely unmatched by any other.
The Betrayal: After years spent pretending to be against the evil Sauron, Saruman is revealed to have been working for him all along. Saruman turns on Gandalf and imprisons him atop Orthanc, where Gandalf watches powerlessly as Saruman's Orcs set out to find the One Ring.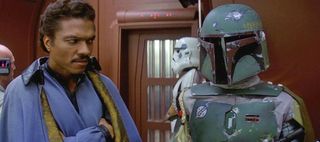 Lando Calrissian in Star Wars: The Empire Strikes Back (1980)
The Judas: A friend of Han Solo, Lando is the Baron Administrator of Bespin's Cloud City. He is also the former captain of the Millennium Falcon.
The Betrayal: In an attempt to keep the peace, Lando agrees to hand Han Solo over to Darth Vader. His betrayal ultimately leads to Solo being frozen in carbonite. Lando redeems himself by helping to save Luke and joining the Rebel Alliance.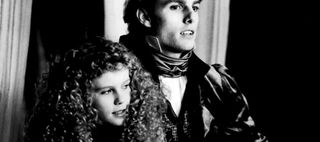 Claudia in Interview With The Vampire (1994)
The Judas: Born in 1789, Claudia is made into a vampire by Lestat. She becomes a constant companion to Lestat and Louis de Pointe du Lac, and the three of them become a twisted little undead family.
The Betrayal: Upon the realisation that she will never look older than 12-years-old, Claudia is filled with rage. She takes it out on Lestat by tricking him into feeding on a corpse whose blood has been contaminated with Laudanum. She and Louis dump his body in the swamp, leaving him for dead. Just like any other family, really.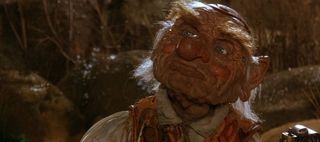 Hoggle in Labyrinth (1986)
The Judas: Hoggle is a dwarf-goblin who works for goblin king Jareth at his labyrinth home. He becomes friends with Sarah, a human girl whose brother Jareth has kidnapped.
The Betrayal: An unwilling slave to Jareth, Hoggle gives Sarah a poisoned peach that sends her into a hallucinatory coma. There, she is expected to forget everything, including her stolen sib. He atones by helping her find her brother.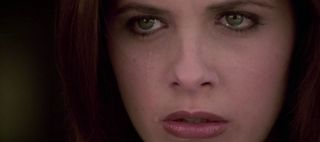 Kathryn Merteuil in Cruel Intentions (1999)
The Judas: On the outside, Kathryn is sweetness and light. Beautiful, rich, humanitarian. But underneath, she's a callous bitch with a refrigerator where her heart should be.
The Betrayal: Kathryn stabs so many people in the back it's a surprise she doesn't run out of blades. Most heinously, she uses dumb twit Cecile as a pawn in her own twisted games.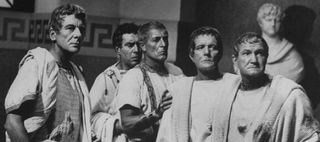 Cassius in Julius Caesar (1953)
The Judas: A Roman senator, Gaius Cassius Longinus studied philosophy at Rhodes and was fluent in Greek.
The Betrayal: Cassius plotted against Julius Caesar with a number of other assassins. They called themselves the Liberators. They succeeded in assassinating Caesar, but Marcus Antonios' rise to leader doomed their public favour.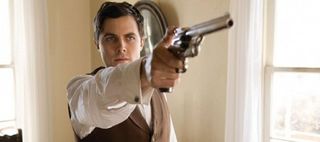 Bob Ford in The Assassination Of Jesse James (2007)
The Judas: Eager to prove his mettle, young Bob Ford was born of a large family and the youngest of seven siblings. He is socially awkward, which means he is frequently bullied.
The Betrayal: Bob idolises Jesse James and joins his gang, attempting to gain Jesse's approval. But Bob quickly tires of Jesse's emotional character, and decides to kill him and prove his worth once and for all. He succeeds in the former, at least.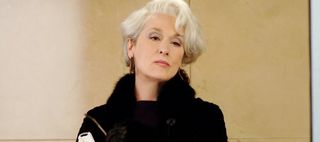 Miranda Priestly in The Devil Wears Prada (2006)
The Judas: Cold-hearted magazine editor. Sounds about right.
The Betrayal: Miranda saves her own skin by sacrificing art director Nigel's. See, he was meant to be getting a job as creative designer for fashion star James Holt. But when Miranda discovers Jacqueline may be replacing her as the editor of Runway , Miranda seduces Jacqueline into taking the Holt job instead.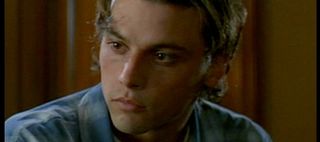 Billy Loomis in Scream (1996)
The Judas: Teen heartthrob with suspiciously greasy hair. Gets arrested for climbing through windows a lot. Probably one of the first teens of the '90s to have their own cell phone.
The Betrayal: Billy gets nice and close to his girlfriend Sidney, then goes on a mad murder spree and attempts to kill her. His mum was shagging his dad or something. It's scarier when there isn't a real motive, huh?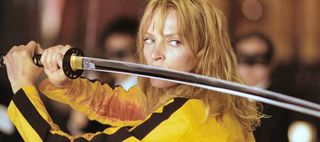 The Bride in Kill Bill (2003)
The Judas: Real name Beatrix Kiddo. She's a former member of the Deadly Viper Assassination Squad, and the only member taught the Five Point Palm Exploding Heart Technique.
The Betrayal: A moral betrayal, this one. The Bride attempts to give up her assassin ways and abandons the Vipers. But Bill tracks her down and puts a bullet in her. She gets her revenge, though, using the Exploding Heart Technique on him.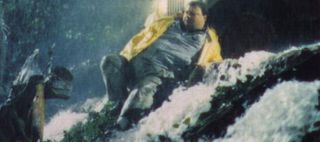 Dennis Nedry in Jurassic Park (1993)
The Judas: Overweight, nervous techie geek who controls pretty much the entirety of Jurassic Park's computer system – including that all-important security.
The Betrayal: Dennis is bribed by Biosyn agent Lewis Dodgson for $1.5 million to steal frozen dinosaur embryos from the Park. Unfortunately for Dennis, despite successfully stealing the embryo, he doesn't live to see that cool pay cheque – meeting a venomous Dilophosaurus on the way.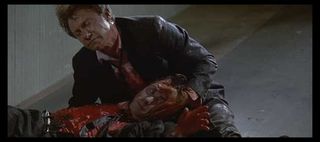 Mr Orange in Reservoir Dogs (1992)
The Judas: So many Judases in Reservoir Dogs , which one to pick? In the end, it's Mr Orange who turns out to be the "rat", an undercover cop.
The Betrayal: Mr Orange betrays the trust of his fellow colourful Misters, working undercover to expose their nefarious dealings. It ends in a bloodbath, with Mr Orange admitting that he's a detective and being shot by a distraught Mr White.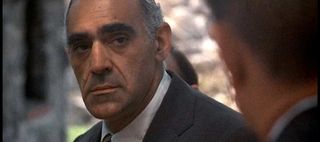 Salvatore Tessio in The Godfather (1972)
The Judas: Owner of the Embassy Club in Brooklyn, Tessio is a caporegime to the Corleone family, heading up a collection of soldiers that include Nick Geraci, Momo Barone, Eddie Paradise, and Tommy Neri.
The Betrayal: "It's the smart move; Tessio was always smarter," says Michael Corleone when he discovers that Tessio has double-crossed the Corleones and arranged for Michael's assassination. Michael anticipates the move, though, and Tessio is killed by Nick Geraci.