10 British Legends For Hogwarts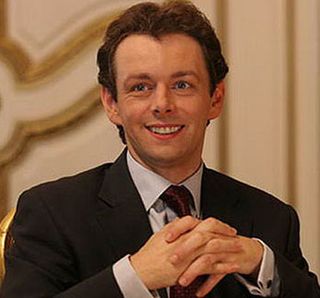 Michael Sheen
The Legend: Iconic, chameleonic actor known for his ability to transform into any role cast his way, from Tony Blair to David Frost and Brian Clough.
Who He Could Play: Pius Thicknesse – Head of the Department of Magical Law Enforcement, and later Minister for Magic.
Key Scene: When he ascends to the position as Minister for Magic, Thicknesse is interviewed by David Frost, also played by Sheen.
Sheen/Sheen turns into the television event of the decade.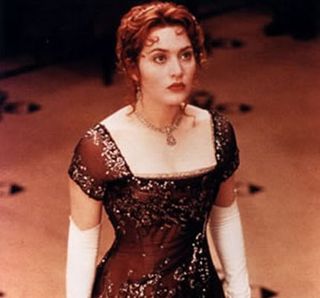 Kate Winslet
The Legend: Our finest working screen actress, with a record number of Oscar nominations to her name. Her pedigree for Potter is more than apparent.
Who She Could Play: Helena Ravenclaw aka the "Grey Lady" - the ghost of Ravenclaw House.
Key Scene: In a flashback to the moment when Helena is murdered by The Bloody Baron, Winslet squeezes every ounce of emotion from the 30 second role, and earns another Oscar nomination.
She wins the Golden Globe for her performance, but is yet again denied Oscar.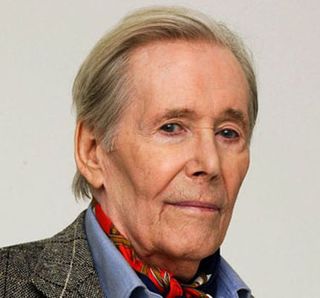 Peter O'Toole
The Legend: From Lawrence of Arabia to Venus , his career has spanned over 50 years. He's practically royalty.
Who He Could Play: Percival Dumbledore – Father of Albus. Percival is described as "a good-looking man with eyes that seemed to twinkle," and never have eyes twinkled like O'Toole's.
Key Scene: Percival's ghost appears to Harry, riding in from the distance on a camel.
Starting as a speck on the horizon, he gradually gets closer until he meets the boy, only to forget what he was going to say. He rides off again, leaving Harry mostly confused.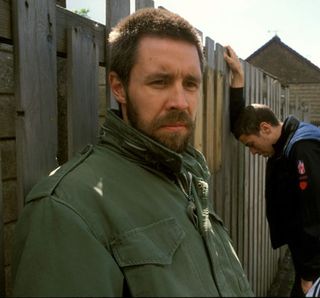 Paddy Considine
The Legend: Hard working character actor known for moving and intense performances in Dead Man's Shoes and In America .
Who He Could Play: Selwyn – One of Voldemort's Death Eaters.
Key Scene: Selwyn, along with fellow Death Eater Travers, arrives at Xenophilius Lovegood's house to capture Potter.
Paddy's wearing the gas mask from Dead Man's Shoes . Sneaking around in the shadows, he suddenly appears at a window and scares the bejesus out of everyone.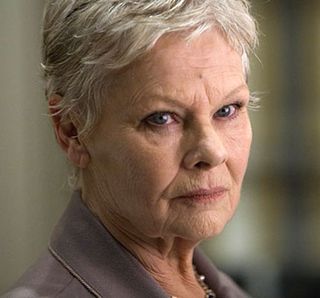 Judi Dench
The Legend: A staggering screen career spanning 50 years, Dench won an Oscar for her 8-minute appearance in Shakespeare in Love .
Who She Could Play: Wakanda – The elderly witch who works at the Ministry for Magic.
Key Scene: In her solitary scene in a ministry elevator, she wrings every ounce of emotion from her 30 seconds screen-time and bags an Oscar for it. In your face Winslet.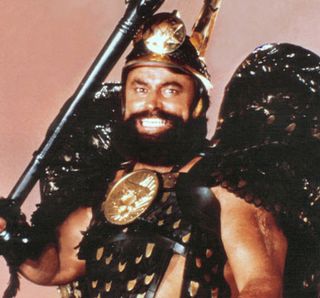 Brian Blessed
The Legend: An actor born to play kings, he certainly never fails to deliver a king size performance, as roles in Flash Gordon , Hamlet and Henry V will attest to. Should be in every film ever made.
Who He Could Play: Beedle the Bard - The only known image of Beedle is a woodcut that shows him as a bearded man, and Brian Blessed has a beard! Yay!
Key Scene: While Hermione reads from her book "The Tales of Beedle The Bard", we flashback to a scene where Beedle, dressed as Prince Vultan from Flash Gordon , attempts to climb Everest.
He fails, and sits down to compose a song. This scene should last approximately an hour and be completely ad-libbed by Blessed.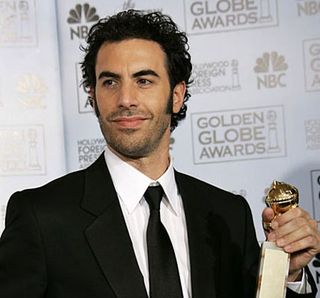 Sacha Baron Cohen
The Legend: Home grown comedy talent who has leapt to international fame thanks to his Ali G, Borat and Bruno personas.
Who He Could Play: Betty Braithwaite – Reporter for The Daily Prophet.
Key Scene: Forget Bruno, meet Betty - wizard interviewer extraordinaire. Pops in at various junctures throughout the film, poking fun at "her" subjects while highlighting underlying racist attitudes toward Muggles.
Gets sued a lot, for "creative editing" that makes subjects "appear prejudicial", but no-one gets a penny.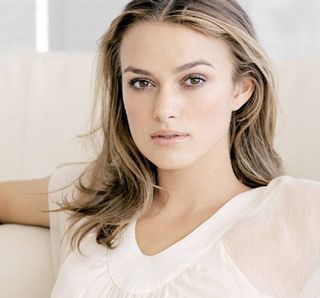 Keira Knightley
The Legend: Quite possibly the most successful British actress of the decade, she's a one-woman industry with an Oscar nom to boot.
Who She Could Play: Hermione Granger – With Emma Watson sick of fame and off to University, the role is recast, and producers go for A-List with Knightley.
Key Scene: Sweating in the sweltering summer heat, Hermione leaps into the fountain in just her sheer underwear, and emerges dripping wet to a stunned crowd of Hogwarts students…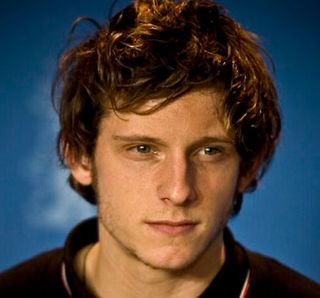 Jamie Bell
The Legend: Child-star of Billy Elliot , Bell has grown into one of our finest young talents.
Who He Could Play: Harry Potter – With Emma Watson gone, Daniel Radcliffe follows suit and buggers off to be a serious actor, stating "Harry Potter wears too many clothes, man".
Bell replaced Radcliffe as the lead in the play "Equus", and takes the reigns here at the last minute.
Key Scene: Squaring off against Voldemort, Bell distracts the Dark Lord with a movement from Swan Lake, before delivering the final blow.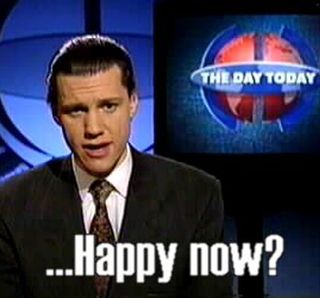 Chris Morris
The Legend: Cult hero of faux-news programmes "The Day Today" and "Brass-Eye" – notorious for prank news stories, interviews and embarrassing Phil Collins.
Who He Could Play: Albus Dumbledore – Morris could play the headmaster during his more rebellious years.
Key Scene: In one flashback, Dumbledore convinces Phil Collins to endorse a fake campaign to stop Elf harm, called SELF HARM.
Phil Collins appears on-screen wearing a t-shirt and baseball cap emblazoned with the campaign slogan "SELF HARM NOW!" - urging the audience to "Self Harm as soon as possible." Collins is humiliated once again.