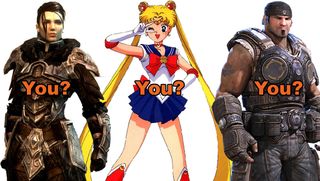 Identify yourself
Despite being a unified community, we gamers are an eclectic, often rather factional bunch. It's testament to the healthy diversity of games out there that so many, completely different preference groups and gamer types can exist side-by-side. Some of us play games that others would never dream of touching. Some of us have attitudes and approaches to play that are completely alien to even our closest gaming friends. So we thought we'd have some fun finding out where we all stand. Over the following pages, you'll find a little (large) gaming personality test designed to root out exactly what kind of gamer you are. Fancy finding something out about yourself? Then click on and see where you fit in...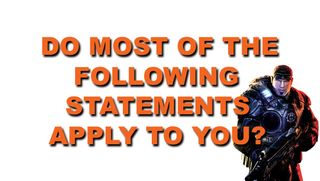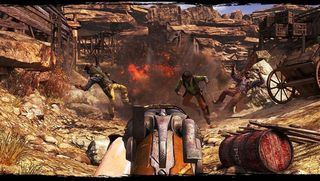 You know that all red things are flammable and very fragile
Red, explosive things are a staple of all your games. Red barrels, gas tanks, pressurized containers, fire extinguishers When a clip of bullets isn't enough, start aiming for the stuff that goes bang. No matter what game youre playing from your extensive library, anything that's red goes boom, and you know it. And its not just about tactical functionality any more. As soon as you see a crimson object, you need to shoot it, just to watch it explode. It doesn't matter if there are enemies around or not. Heck, if there are leftover red barrels laying around after a battle, you shoot them anyway. Otherwise, it's just a waste.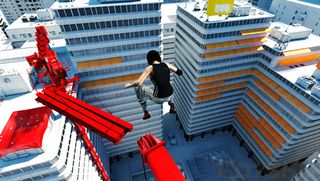 Incongruous paintwork is better than any compass
Who has time to look at a map or figure out how a GPS works? Not you. If you're not running through the environment at absolute top speed, you're not going fast enough. But how do you know where to go without the time to stop and ask for directions? Simple, noob. Follow the colours. The colors always know the way. Cornered in a blocked off hallway? Try opening that unusually orange vent. Not sure where to head next? No problem. Just grab onto that red painted ledge. Can't open a gate? There's got to be a button around that you can press. Oh there, it's the red one right in front of that green arrow painted on the floor.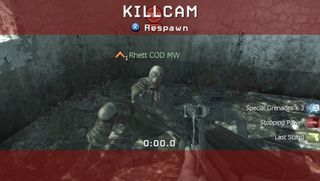 You swear while gaming at least once every session
You can't help it. No-one can. There isn't a gamer of your ilk who hasn't dropped the F-bomb, the S-word, or sworn to God Almighty a hundred times. It's just the nature of the game. You get frustrated. We understand. Like this one time, there was one bleeping guy that was always camping in the same bleeping spot. We got the bleeper when we respawned, but he went back using that bleeping OP assault rifle so we couldn't get a bleeping shot in without getting lit the bleep up. Bleeping bleepbag.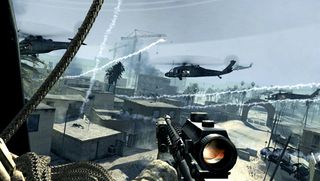 You've seen more in-game helicopters than real-life cars
There's no better way to arrive at a destination, escape from an incoming zombie horde, or destroy a cavalcade of enemy troops than on board a good old chopper. Catching a ride on one, shooting them out of the sky, or setting one down in a hot LZ is all in a day's work for you. Helicopters are as familiar to you as the back of your own hand. You know all their weak points, how to fly them, and how to perfectly guide a missile into a tail rudder. If it's got rotating blades and landing struts, its more familiar to you than your own family.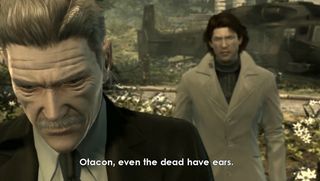 Unskippable cutscenes are the bane of your life
Remember what we said about needing to go fast? Well, that applies to the story too. Seriously, come on. Who needs to watch a 5-minute cutscene for character development, plot setup, or a meaningless tutorial when there are hordes of bad guys to kill. Whenever these godforsaken scenes start to crop up, you're already mashing on the controller trying to move on to the action. But wait. Why isn't it working? Oh, maybe it's one of those scenes that takes a few seconds before you get the skip prompt. Still not working. Why can't we skip it? We have to sit through this whole thing? Just let us kill something!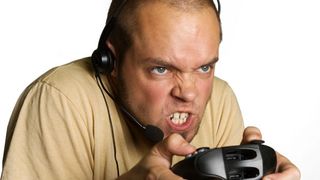 You're an... Action Gamer
You live to kill. Games are about escapism, after all, so why not spend all of your gaming time doing that which you absolutely cannot do in real-life without almost guaranteed arrest and long-term imprisonment? Human beings have innate aggression that can't be unleashed in modern society, so surely a gaming diet of simulated shooting and explodifying is entirely psychologically healthy. And besides, it's fine to massacre 700 people on every adventure if they're the bad guys and you're the goodie.
Not you? Okay then. Head on to the next section and see if it feels more you.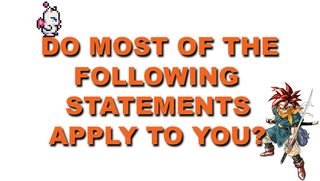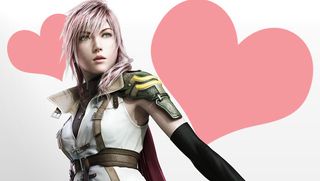 You have an unnatural attachment to your game protagonists
And their love interests, older brother figures, siblings, childhood friends, and begrudging mentors. Youve bled with these characters, youve celebrated with them, youve sat through their 40 hour character development arc as well as the seven-hour side quest that reveals their back story. When given the choice between the world and your dog, youll always choose your four-pawed buddy.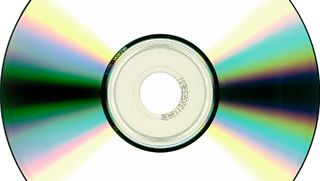 You own the soundtracks to about 70% of the games you own
More than likely all of your favorite songs are either in a dead language, a made-up one, a foreign language, or theyre instrumental. You can be driving in the car and get swept away in nostalgia of that original Chrono theme, or be moved to tears when Dearly Beloved strikes its first few notes. You probably also know what Dearly Beloved is.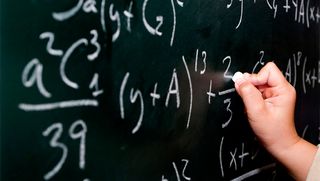 Youre really good at maths, though you might not realise it
350 base spell damage, multiplied x1.5 for weakness bonus, tack on another 150 damage for that potion you just chugged, divide that all by 30% to account for the enemys armor reductions, and you have a single turn of a casual battle. All of it flows into this magical guesstimate in your mind, and more often than not youre pretty darn accurate.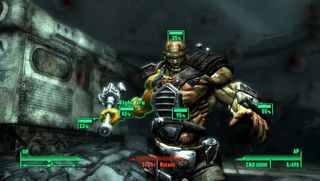 Youre reconciled with the fact that luck plays a large part in life
And its usually of the negative kind. You go into a battle understanding that the enemys Blastoise will never hurt itself in confusion. You just assume that you randomly chose the wrong branch in a dungeon. You might not even blink the fact that the final form of the final boss has a randomly cast AoE instakill spell. Regardless of the instance, you almost always have a strange and sad gamer-prayer or button sequence that might work over 50% of the time and, when it doesnt, you qualify it with a shoddy excuse. Its ok, weve all been there. It couldn't be helped.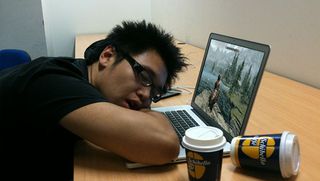 5 hours sleep constitutes "sleeping in"
When there are no chapters in a game, that just means theres no reason to stop. Plot advancement after plot advancement and suddenly its four in the morning and you really need to pee and eat and do the other things that humans are supposed to do. But thats alright, because its a weekend/you can skip that first class/you totally have enough sick days. For you nothing beats waking up on a bright and clear morning, grabbing some cereal and mountain dew, and sitting down to immerse yourself back in the world you left not five hours ago.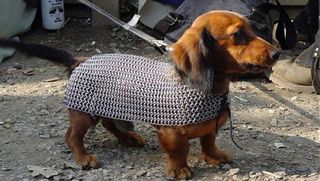 Youre an RPG Gamer
Youre in it for the long haul. You buy a game and understand that it will, just like a good book, take a few weeks (or days, dependent on sleep) to finish. Youre the type of gamer who cant say youve played a game unless youve finished it, and even then you feel like youre doing a disservice to the game unless you go online and watch all the alternate endings. You dont truly understand the appeal of CoD or Saints Row, and wish people would respect the time commitment of a good game.
Not you either? Okay, let's press on.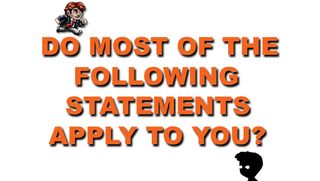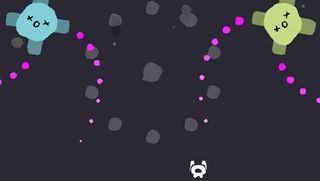 On first glance, no-one can comprehend what youre playing
That garish mass of pixels and cacophonous tornado of crunchy beeps and static might lead outsiders to believe that youre in a state of denial about the resolutely crashed nature of your console or PC. But to you, that intricate, abstract visual composition and complex symphony of aural expression is inherent to the carefully constructed matrix of a deeper gaming experience. Some people think that a David Lynch film is just a load of weird images edited together, but you understand that true, pure communication must transcend traditional audio-visual means and speak on an instinctive level that normal narrative devices are just too clumsy to attain.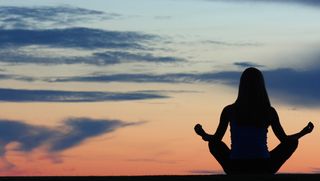 You stop for quiet reflection at least once every gaming session
Where most gamers rattle through their games, hungry for ever more of the experience that feeds their fun-receptors, you know that in order to really appreciate a game, something more than the token pee and food breaks of the normal player are required. You know that once every hour or so you must sit back, ideally closing your eyes or at the very least staring into middle distance, and meditate upon the full significance of what you have experienced. Just let the music wash over you and process the greater levels of meaning and emotional communication exuding from your game. Candlelight and joss sticks optional.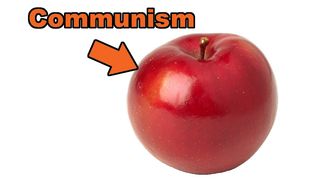 You see metaphors in EVERYTHING
Nothing is just a thing. Everything has deeper meaning. Some might see that discarded crisp packet as so much urban detritus, but you know that that particular crisp packet, discarded on that particular day and illuminated by that particular sunlight, fluttering lightly in the breeze next to that particular dog turd, makes a profound human statement about the emotional interplay between childhood innocence and a fuller, more adult understanding of the world.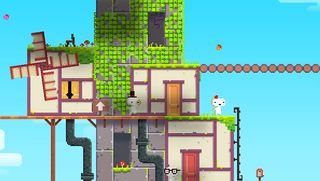 60% of your games look like theyre from 1991
High polygon counts and super-resolution textures are simply the whorish make-up hiding the vacant expression on the face of a game with nothing to say. Many of your games might, at their most advanced, look like theyre running on a modified SNES with an extra RAM unit taped on, but to dismiss them as basic would be churlish and uncultured in the extreme. By not filling every centimetre of the screen with gleaming particle effects and over-polished motion-blur, theyre just leaving more space for significance. Its not the chunkiness of the pixels that people should be paying attention to. Its the empty squares between the pixels.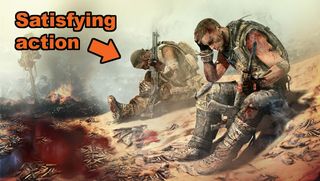 The only shooter you like is Spec Ops: The Line
Run, shoot, shoot, shoot, cover, shoot, grenade, shoot, brutal melee execution! Oh its all so bloody pointless, isnt it? So many games are about violence, but so few games are actually about violence. Its all such a waste. Why coast by on the cheap thrills of destruction when you can create? Of course, no subject matter is inherently low-brow at its core. In the right hands, anything can be discussed, appraised, or used as a communicative tool with deep, profound meaning. Specs Ops gets it right, with its harrowing, gameplay-driven relation of the dehumanising, soul-eroding futility of war. Everything else though? Its all just shooty-shooty-bang-bang, isnt it?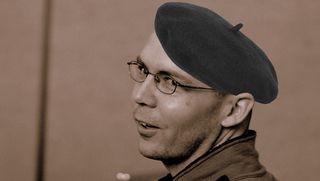 You're an... Arty Gamer
For you, games are no mere childish plaything. They've long-since grown beyond that. They're a mature, developing artistic medium, at the threshhold of expressive greatness. They combine all of the audio-visual properties of film, music and literature, but the added interactive element gives them the potential to be the greatest, most profound artistic medium ever known to man. Now if we could just erase 90% of them from existence in order to strengthen your argument when people call you a childish nerd at parties...
Still not you? Okay. But surely you're going to recognise something in the next section..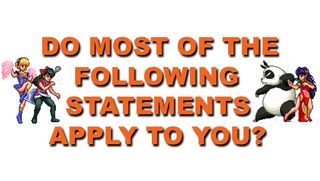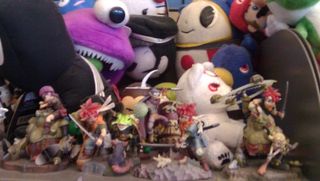 You own a huge number of oft-unidentifiable action figures
Every person needs a hobby, and one of yours just happens to be collecting high-priced toys based on your favourite, obscure games. Whether decorating your home, office cubicle, or car dashboard, these plushies and bits of painted plastic mean a lot to you, even if they mystify your friend. Bonus points if you bought the toys while actually overseas.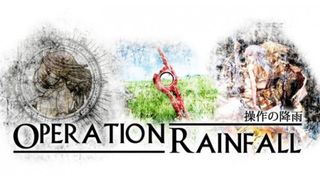 An 18-month release petition is a standard part of game hype
Sure, your lame friends can expect a Call of Duty game every year like clockwork, but you know that real gaming satisfaction is earned over time. You have to first hear about a game. You like the sound of it. You wait six months before a publisher says they wont be releasing it. Then you spend the next year filling out online petitions to implore Nintendo/Sony/Square-Enix to please sell you said game. When you finally get to play it two years after its reveal, that start screen feels all the sweeter.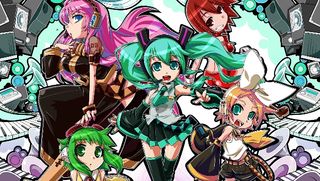 Pink is a perfectly acceptable hair colour
Or blue, purple, and green for that matter. All are totally acceptable amid the rainbow of follicles you frequently enjoy in-game. Brown-haired dudes are boring, though the shaved heads of gross space marines are even worse. You want the leads in a game to have some character, and that starts at the top of their heads. Sure, the protagonists might end up spewing stock dialogue for hours on end, but at least they arent boring to look at while they do it.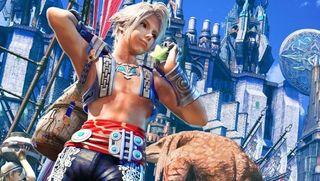 Youre not always clear on the gender of your protagonist
Who needs the hulking piles of muscles that star in Gears of War? Speed and skill can just as soon trump power in a fight, meaning a hero can be lithe and well-dressed while still carrying a massive sword. Its true that some of those heroes end up being so androgynous that you have to wait for a line of dialogue to identify their gender, and even then you arent too clear on it. But who cares if theyre a woman or a man when they dress that well?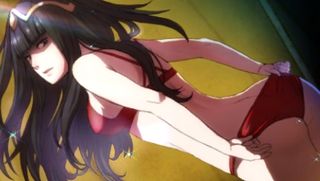 You often have to explain your games apologetically
You often try to convince your friends to play some of your favorite titles, but you often have to add a few addendums when doing so. This games the best, only you have to play 30 hours before it really opens up. This is part seven in the series, but Im sure itll make sense when you play it. Yes, two of the playable characters look like scantily clad jailbait, but I swear theres a perfectly good explanation for that. Youve said all that and more to get your pals to give your top games a try, often with little success.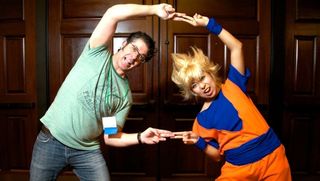 You're a... Japanophile
You love the island nation of Japan, and you dont care who knows it. Japanese devs made the best games twenty years ago, and you try very hard to convince yourself thats true today. Why line up for a midnight launch for GTA when you can hunt down the special edition of the recently localized graphic novella starring a psychic high school girl? Now thats groundbreaking.
Still not got to you yet? Okay, let's keep at it.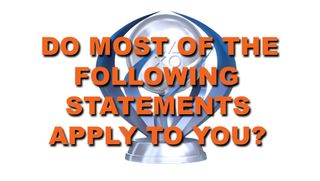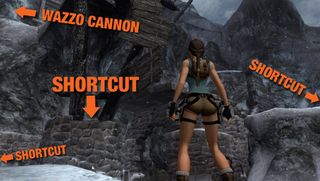 You know the layout of your games better than the devs do
You know the quickest way to grab the key to the Room of Death, which contains the Wazzo Cannon--you need that to kill the Uber Robot Mandrill guarding the exit. Its easy: if you look behind the third boulder on the left, theres a secret passage leading directly past the mega-lasers where the key is hidden. Duh. Why do you have such intimate knowledge of this level? Because some vindictive chump at BumSoft Games says that you need to finish it in under 5 minutes to unlock a Trophy. And you cant get your 90th Platinum without the Mega Mandrill Murder bronze Trophy that youve spent the last 7 hours attempting to unlock. AAAAAAAAAGH.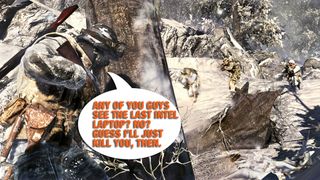 An 8-hour game is actually a 40-hour game
"Have you really finished Man Shooter 4? you ask your bemused-looking friend. Have you found every collectable Op Sat Intel Beacon Box? Ha Didnt think so. Yes, while other players are getting on with their lives, youre still searching for meaningless collectables long into the night. You scour every corner of every map searching for briefcases, tiny flashing trinkets, and fucking TV sets that mean precisely fuck all to anyone ever. Honestly--who the hell watches TV during a nuclear attack on an ammunition factory? And why didnt the nukes totally fry the TV, saving you the bother of having to spend hours looking for it?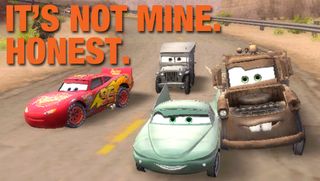 You have some really embarrassing kids games in your pile
"Yeah, that copy of Avatar: The Last Air Bender belongs to my, er, cat you mumble as someone questions the list of games on your profile. Youve got some stinkers on there--real dross--but they all count towards your impressive virtual cabinet, filled-to-bursting with Platinum Trophies and burning shame. Yeah, I bought Disney Pixars Cars for er, the son were having. And now you need to have a baby. And get married. Good luck with that.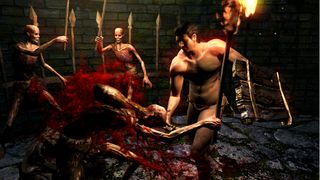 You hate it when the hardest setting needs to be unlocked
Youve played this game to completion three times, and wonder of wonder, youve just unlocked Ultimate Mega Terror Hyper Mode, which gives you one life, kills you with a single bullet, and wipes your entire save file if you die once. Normally, no-one would even consider playing the game on this setting--certainly not after playing it three times previously. Yet there you go, pad in your shaking, sweaty hands as you crack open another keg of Red Bull. Dont worry--youll get another 15 Gamer Points for your trouble.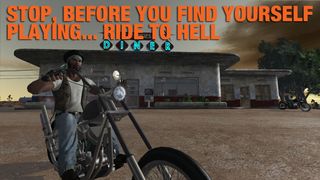 Youre not sure if you actually enjoy playing games any more
Lets face it, youre only in it for the virtual rewards now. You skip all the cut-scenes, dispassionately shoot your best virtual friend in the face to unlock the Trophy for taking the bad option, and youll happily burn through every game with one eye on a guide. Youre a mess, buddy. Try to remember the joy of playing a game to experience the story. Or to beat a friend or AI opponent without being patted on the back and presented with a shiny piece of pixilated chaff. At the very least, you should stop trying to pick up girls by waving your Windows phone at them and crooning the line: Hey ladies, check out the size of my Gamerscore.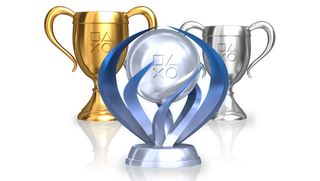 You're an... Achievement/Trophy Whore
This generation has messed you up bad. You used to play games for the fun and stimulation. You've always had a naturally explorative nature, and have always enjoyed pushing yourself to see everything that a game has to offer. But the advent of Achievements and Trophies took that innocent, healthy spirit and twisted it into a dark, obsessive completism. Part carrot, part stick, all pain, those virtual points and trinkets have turned play into work. Addictive, addictive work, You can probably stop any time you want to, mind. You just don't seem to ever want to.
Not you? Right, onto the next section then. Let's see if we can find your gaming identity there.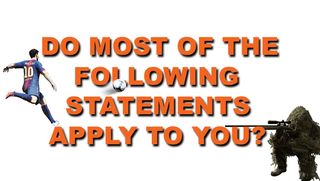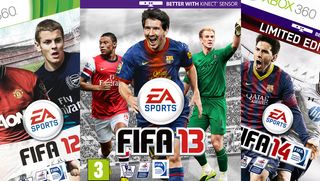 You have a packed game shelf, comprising four different titles
You have the past six years worth of sports games lined up neatly in a row. You think, now that Tim Tebow is cut by the Patriots, you just HAVE to get the next iteration of Madden. You glance away from this computer screen and see these titles exclusively on your shelf: Fallout, FIFA, Madden, CoD, and maybe Borderlands 2. But you only bought it to help out your nerdy friends with co-op, and because the live-action ad was pretty cool. In truth, that game is a bit needlessly complex for your tastes.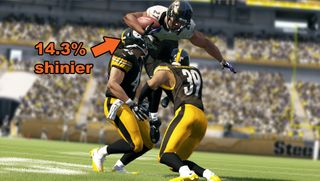 You can see differences between sequels that no-one else can
And they mainly revolve around bloom and particle effects, not that youd necessarily know what those terms mean. Things get shinier, cutscenes get more real, gun recoils begin to exist, its all very pleasing to you. Maybe the combat system gets totally ruined between near-identical sequels, but theyll probably fix it in that sequels sequel.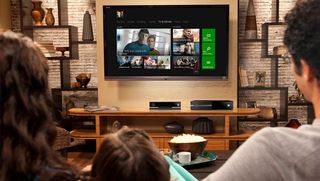 Your console gets used for TV as much as Microsoft would like
During the Xbox One reveal you were totally enthralled by the ability to snap a TV show to the side of the screen while playing a game. You already have a Nextflix and Hulu Plus account, so that extra Gold Live membership isnt too big of a deal. Sure hardcore gamers might blame you for the multimedia direction of the Xbox One, but for you a console that just plays games isnt really what you're looking for in a post-Chromecast era.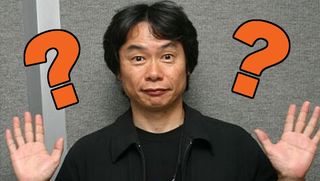 You have no idea who Shigeru Miyamoto is
Hes the guy that makes those Japanese Disney movies your nerdy cousin always talks about, right? One had this really old lady and you think she had a twin or something. Sometimes you even forget that The Legend of Zelda is a Nintendo title. But whatever, because Bethesda makes all of the RPGs youll ever want or need. Some of them even have guns in them.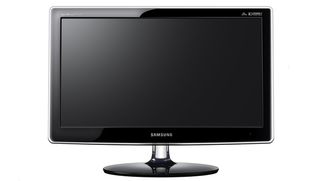 Youre probably not reading this website
The closest you get to video game news might be whatever gets to the front page of Reddit, and therefore youve probably recently subsisted on a diet of Payday 2, Farcry 3, and Grand Theft Auto 5. Why are you even here, having made it so far through an article on gaming culture? If youre asking yourself this question, then you probably fit into this category.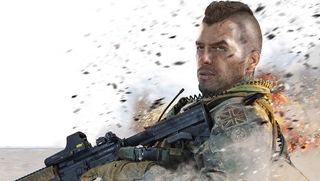 Youre a... Mainstream Gamer
Congratulations! Youre the median, casual consumer. Your other entertainment ventures might include reading The Hunger Games and watching Game of Thrones with your friends. You probably have loads friends to do that with, since you might be a slightly better-rounded individual than the more hardcore gamer. Go get out in the sun, you! Youd rather be out there than reading a video games website.
But if you feel this isn't you, click on.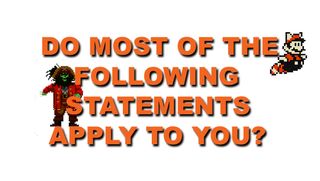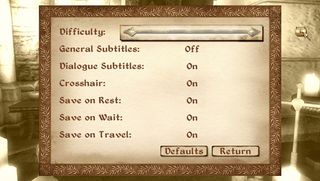 There is no current-gen game that you havent found too easy
You laughed when everyone said Super Meat Boy was hard. Youd finished Dark Souls before anyone else had even got past that first boss. And whatever Capcom said to the contrary, you swear that Mega Man 9 was watered down for the modern audience. You want to see a blanket return to the days of 3 lives, no continues and one-hit kills. Everything else is for wusses. Wusses with recharging shields and unlimited wussy respawns.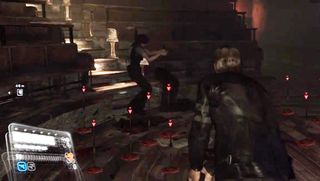 Horror game has more bullets than enemies? It's basically CoD
In your day, choosing whether or not to use up three bullets on a zombie was like deciding how much of your hapenny piece you should spend on gobstoppers just in case they brought out a new Beatles EP the next week. Games these days throw ammo around with such reckless abandon, but you still feel you should hoard it anyway because its surely going to become scarce at any minute. And then wholl be laughing? You will, thats who.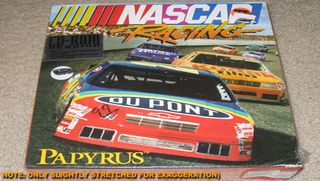 You feel ripped off when a game box isn't the size of a coffin
PC games come in repurposed cereal boxes, everybody knows that. Its so that theres room for all the floppy discs as well as the manual and the secret map that you need to submerge in bathwater so you that can open the door in level five. How on Earth can they possibly fit all that into a DVD case? They cant. Which is probably why games arent as good as they used to be.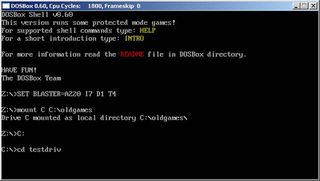 DOSBox is your Steam
Why isnt DOS an active part of the OS any more? Its the most important bit! Good job DOSBox is around to let you play the original Tomb Raider. And thank goodness theres all that abandonware lying around on the internet to let you play the decent games you cant get any more. Er it is abandonware, right? Well, either way, its just the same as copying that ZX Spectrum version of Star Wars on your sisters ghetto blaster. And nobody arrested you for that...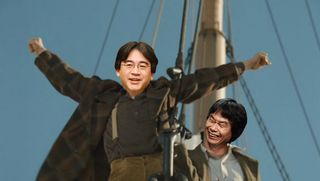 You still believe that Nintendo will be top again one day
The next Nintendo console. Thatll be the one. The one with the best graphics of any machine, including the PC. The one where project reality will return and photorealism in everything will blast the opposition into smithereens. Nintendo has seen off Sega and itll do it again with Sony and Microsoft, just you wait and see! The Wii U is just a stop-gap while the real next-gen behemoth is prepared. And itll have Star Fox and F-Zero and wait, wheres everyone going?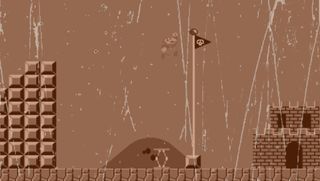 You're a... Curmudgeonly Nostalgist
Current games are all wrong. You were here at the beginning, so you have the experience and the hard-earned right to make that judgement. Everything is too easy, most games are barely interactive, and for the love of God, would they please stop using all of those shiny, well animated graphics in order to sucker in the kind of idiots who like Michael Bay films? What happened to the days when gameplay was king? What happened to the days when developers focused on hard-honed game design instead of falling back on the decedent excesses of visual polish? Next-gen, we need to go 8-bit again. That'll learn 'em. That'll learn 'em all.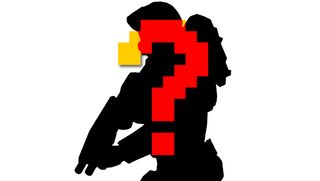 So who are you?
What did our personality test say about you? Find a gamer faction that's resolutely you, through and through? Or are you some kind of crazy anarchist hybrid, with feet in multiple camps (assuming you have a lot of feet), but committing your allegiance to none? Tell us your findings in the comments. It's good to share.
And while you're in an introspective mood, why not check out our test to discover what generation of gamer you are? And if you're in the mood for another meaty article after that, see if you agree with us on our list of 50 things that next-gen gaming must improve.