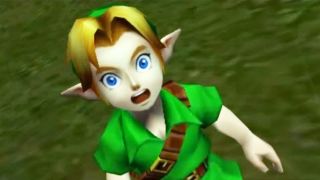 Everything you know is wrong
Have you ever put hours into a game, using a combination of brute force and luck to get past every challenge, only to realize you had overlooked a fundamental mechanic that would have made your life ten times easier? It's ok, you can admit it - we've been there too. Now thanks to the rise of the impossibly skilled and precise speedrunning community, we can see that we've pretty much been doing that with every video game ever.
Maybe the developers didn't intend for you to be able to clear half the map in a split second with a carefully placed bomb. But hey, the game's out of their hands now, and you can do whatever you want with it (as long as you're not abusing exploits against other players, that's not cool). So come along with us for some of the best underused mechanics in gaming, from the carefully hidden to the utterly unintentional.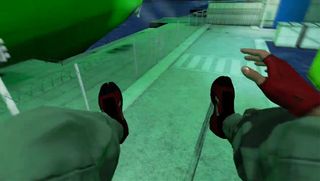 You never ventured outside the map in Mirror's Edge
Faith's parkour-palooza across a futuristic cityscape is a speedrunner's paradise. Heck, the crux of the game is presenting the player with a wide-open space, then leaving it up to you which acrobatic route will be the fastest. To ensure that you don't get confused and lose your way, the default difficulty will highlight items in red to nudge you in the right direction. But if you choose to ignore the pre-established path, you can take some truly ludicrous shortcuts.
You know that boat stage in Mirror's Edge - the one everybody hates, because it feels so claustrophobic compared to the rest of the world? Yeah, you can skip that level entirely. Expert speedrunner Ovendonkey is an encyclopedia of time-saving tricks in Mirror's Edge, from physically impossible kick-glitch jumps to warping through walls with exploited checkpoints. He demonstrates these techniques and more in his Summer Games Done Quick run of ME, showing just how much time you can save when you literally travel outside of a level.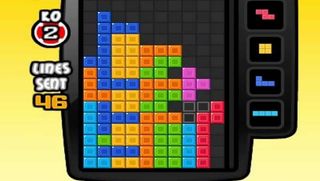 You don't go exclusively for T-spins in Tetris
And you thought you knew the surest way to high scores in this timeless puzzler. When people play Tetris for the first time, they're quick to develop an affinity for those straight line pieces. Beginners learn to chase after Tetris--that's what you call it when you clear four rows at once--by building up their blocks with the exclusion of a single column, reserved for that long teal savior. While this method is better than unorganized chaos or single-line scoring, it's nowhere near as powerful as the T-spin in the modern iterations of Tetris.
The T-spin is a technique that got its name from the versatile purple T-shape block, and the dexterity required to properly position it. As in the picture above, you have to leave a plus-shaped gap in your layout, then slide a T-block into it by rotating it just as it's touching down. It's a much more reliable method to racking up rows, given that you can place all other block types in a pre-set pattern to guarantee the vacant T-shape. If you want any hope of climbing the ranks of Tetris Battle on Facebook, you better master the T-spin.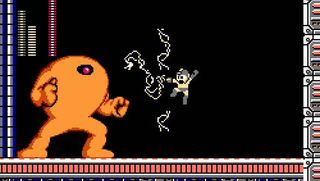 You didn't abuse the pause glitch in Mega Man
When people talk about the Yellow Devil, don't be alarmed - they're referring to a notorious Mega Man boss, not making grossly bigoted remarks (we hope). This gooey behemoth was first encountered in the original Mega Man, awaiting the Blue Bomber in one of Wily's Castle stages. His attack pattern was bizarre, throwing himself at you in invincible, difficult-to-dodge chunks before reforming behind you and doing it all again. And his beady red eye was his only weak point. Facing the Yellow Devil was either crazy frustrating or laughably easy, depending on your knowledge of a secret trick.
Nintendo Power readers and savvy kids on the schoolyard had gleaned a devious trick to beating the Yellow Devil: the pause glitch. It involved firing the powerful Thunder Beam power at his eye, then pausing the game right as it made contact. The next and final step was to mash the Start button like crazy, rapidly pausing and unpausing the game to make the Thunder Beam hit register multiple times. It became a timeless trick, and has become a staple in games as old as Blaster Master and as new as Super House of Dead Ninjas.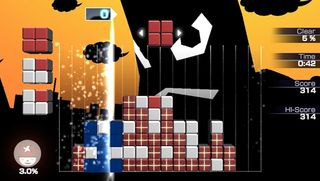 You didn't tap the rear touchpad like a lunatic in Lumines: Electronic Symphony
Lumines is a genius concept: the mental gymnastics inherent to arranging colored blocks, mixed with the soulful rhythm of syncing your movements to a beat. The most recent entry in the franchise, Electronic Symphony, took the basic Lumines concept and lightshow and added some PS Vita flair, with 3D graphics and touch-screen controls. But one of the additions had an arguably adverse effect on the gameplay: the inclusion of special powers, and the ability to boost them with the rear touchpad.
Normally, your character's special ability takes a while to activate, given that you need to fill a gauge to 100 percent using block-clearing combos. But by simply tapping the back of the Vita, players could boost their gains by 1 percent with every finger touch. Worse still, this gain wasn't limited by the metronomic rhythm, unlike the traditional method. You couldn't play and drum your fingers on the Vita's backside at the same time very effectively - but an extra pair of hands could help immensely. Essentially, achieving the highest scores possible turns Lumines into a co-op game, with the second player functioning purely as your touchpad lackey. You're probably better off playing it wrong, in this case.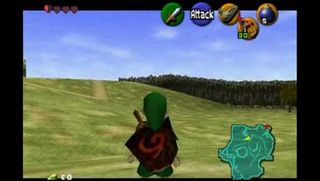 You weren't constantly supersliding in The Legend of Zelda: Ocarina of Time
When you just want to move the adventure along, trekking around Hyrule in Link's debut 64-bit quest could be a bit of a bore. Sure 3D-rendered grassy plains were a majestic sight to behold when you first encountered them; going back and forth across these fields get far less exciting with each repeat trip, even with your trusty steed Epona. If only there was a way to speed things up a bitand that's where the speedrunning community comes in.
This mode of travel may not look very sophisticated, seeing as it makes Link freeze in place as he zooms backwards across huge expanses of virtual estate. But the method to achieving it is nothing short of an art form, given the precision it requires to pull off. We'll give you the simplified version: you need to drop a bomb a short distance away from you, then roll into it and simultaneously pick it up just as its exploding. It's a lot more difficult than it sounds--and mastering it is a prerequisite to respectable run times in this beloved classic. It also makes nabbing Biggoron's Sword easier, and that's good news in our book! Supersliding is also an option in Ocarina of Time 3D, though the method's a bit different.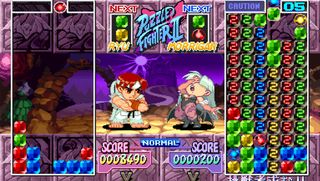 You never flip your diamonds at the last second in Super Puzzle Fighter II Turbo
First things first - if you have yet to play this superb versus puzzler, we suggest correcting that immediately. But not everyone who has played it got the chance to plunk a quarter into the arcade version. The original Puzzle Fighter (not to be confused with Pocket Fighter) had quite a bit different about it, besides chunky pixels instead of HD graphics. For one, there wasn't any quick-dropping your gems. And high-level gameplay revolved around the diamond glitch.
The diamond is a great equalizer in Puzzle Fighter, able to destroy all gems of the first color it hits. But this could easily secure wins if it was used purely as offense, so Capcom balanced it by halving the number of gems it could send over. What they didn't account for was the fact that you could rotate the diamond piece in a single-column slot at the last second, negating the diminished returns and doing insane jewel-based damage.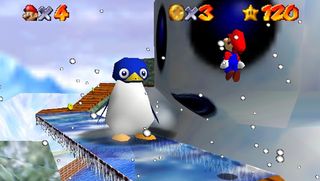 You didn't wall jump at every opportunity in Super Mario 64
Alright, this tactic is hardly necessary - but after watching speedruns of Super Mario 64, it's hard to believe that the simple act of running and jumping is really how the game was meant to be played. Those who've mastered the platformer know the truth: When Super Mario 64 is being played at its best, it looks more like Prince of Persia than anything Shigeru Miyamoto designed.
Know about wall jumping? Sliding? Backflips? By mixing all of these typical elements together, Mario becomes a parkour master, dashing around the huge maps and nabbing Stars in record time. A well-timed jump can have you skip over an entire section of a stage, and a quick backflip can propel Mario over enemies he'd typically need to spend precious seconds fighting. Mario doesn't have time for that--he has cake to eat, for crying out loud!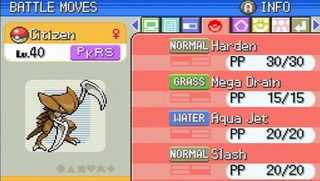 You didn't account for Effort values in... the entire Pokmon series
As if the Pokemon series wasn't already complicated enough, there's actually an entire web of mechanics that can strengthen your pocket monster roster that the games never even tell you about. Ever since the days of Pokemon Red and Blue, there's been a hidden way to maximize the individual stats of your Poke-team by defeating specific Pokemon in the wild. What was once known as Stat Exp is now known as Effort Value training, or EV for short.
This one might require a BA in advanced mathematics to fully comprehend, but we'll try our best to reduce it to an enlightening nugget of Pokemon-empowering info. Essentially, you can seek out and defeat Pokemon that specialize in the stat you want to increase, then make sure your Pokemon of choice gets the final hit and thus levels up from the fight. In doing so, it will gain additional stats in the specific attribute, as a coefficient of its current level. Long story short, making sure to EV train will make your max-level [insert your favorite Pokemon here] have far superior stats when compared to your buddy's [whatever you just selected]. Neat!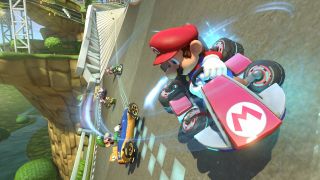 You weren't exploiting the power slide turbo boost in the Mario Kart series
It may look simplistic in the face of more realistic racers like Gran Turismo, but the Mario Kart series holds a lot of depth for those that can look past its bright lights, jazzy soundtrack, and rage-inducing weaponry. Sure, the controls are basic, but if you're not exploiting everything the game has to offer, you're going to find yourself in last place if you try to race against other online players.
The power-slide turbo boost is perhaps the most reliable trick at your disposal. Unlike the copious items you'll find strewn about one of Mario Kart's courses, it's one of the few moves you can pull off almost anywhere that doesn't rely on sheer luck. Typically, you can build up a boost by simply power-sliding around a long curve or corner, but there's a better way to game the system. If you tilt the control stick into and out of the turn while you slide, you'll build up your boost power even faster, causing the smoke on your tires to turn into sparks. Exit the power-slide here, and you'll get a nice burst of speed. The thing is, if you get good at it, you can do this multiple times in a turn, or even during a straightaway. Now you can be that jerk that never loses at your next friendly gathering!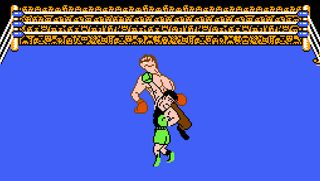 You never waited till the nine count in Punch-Out!!
The classic boxing series is full of little strategies for downing each flamboyantly stereotyped opponent. But there are a few nifty tricks that may have eluded you during your tour through the various circuits, namely the One Count and Nine Count methods. As you might've guessed from their names, they both involve the progression of the countdown by that multitalented boxing referee Mario.
The One Count trick is an offensive one: If your enemy pops off the mat right away on the first count, a single star uppercut will knock him right back down. On the opposite side of the coin is the defensive risk-reward Nine Count tactic, where timing your recovery with the close-shave nine count will get you back into the fight with a full stamina bar. Also, you can press Select during mid-match cutscenes to regain health once a fight. Even if you didn't know that one, act like you did, because then people will respect you more.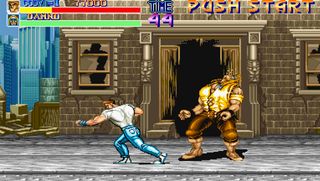 You got hit during boss fights in Final Fight
You can't really blame Capcom for designing bosses in an arcade game that drain your lives and quarters like a vampire that feeds on money. But that doesn't make fighting said bosses any less frustrating. If only there was a way to reduce them from untouchable brutes to tenderized simpletons - but wait, there is! This is one of the oldest tricks in the book (that also carries over to other beat-em-ups from the same era), but with the dearth of arcades, it seems that newcomers are unaware of this thug-obliterating tip.
Cody's your best bet for pulling off the infinite combo; it's less effective as Guy and near impossible as Haggar (though he'll always be the mayor of our hearts). It's simple: Face your enemy, punch two or three times, then face away and punch before spinning back around and repeating the process. The baddie will be indefinitely stunned, and you'll never really finish your combo and push them away. Rinse and repeat until they're down for the count. This clever technique became such a staple that Capcom even referenced it in Street Fighter Alpha 3 with Cody's Final Destruction super move.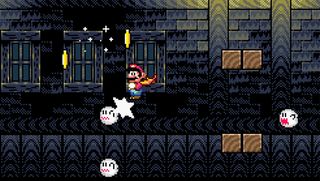 You didn't make death-defying spin-jumps in Super Mario World
Mario's feet have ended thousands of lives, crushing Goombas and unaware Koopas under the plumber's modest leather shoes. But his ordinary jump can only accomplish so much - which is why Super Mario World introduced the spin-jump, activated with a tap of the A button. Many players assumed that this move's only use was to destroy bricks you were standing on, as in the first level, and proceeded to never use it again.
But this pirouette is capable of so much more - specifically, jumping on enemies that would otherwise hurt Mario. That includes things like Boos, Piranha Plants, and those pesky lava monsters. It even works on inanimate death traps, like saw blades and those weird green Ghost House blobs. Sure, it may not kill them, but it doesn't kill you either, and that's pretty exciting. Once you've gotten the hang of its physics and properties, you'll be able to breeze through obstacles that used to give you heart palpitations.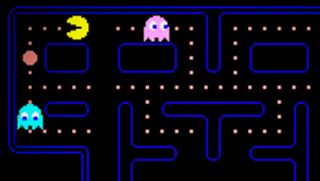 You weren't accounting for ghost AI in Pac-Man
You've probably played Pac-Man dozens of times, cursing the moments when your four ghostly pursuers have chased you into a corner. But what you may not have known is that each erratic, color-coded phantom actually has a mind of its own. Once you know how Blinky, Pinky, Inky, and Clyde tick, predicting their seemingly random movements actually becomes possible.
Well, almost - Clyde (aka orange or Pokey) was the only enemy programmed to move through the dotted maze in a completely random manner. In truth, it's only Blinky (red, Shadow) that actively chases Pac-Man in the hopes of feasting on his crunchy yellow exterior. Pinky (pink, Speedy) and Inky (cyan, Bashful) have a somewhat stranger directive: All they want is to slink into a position that's 32 pixels away from Pac-Man and his voracious mouth. As you work your way around the stage munching on power pellets, each ghost is trying to figure out how best to approach you, following its own internalized, pre-programmed rules. Though in the case of Clyde, those rules are admittedly "go wherever LOL".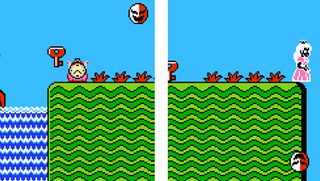 You thought Phanto was unbeatable in Super Mario Bros. 2
As a young child, the only thing more frightening than the Phanto mask was the prospect of inadvertently peeing in your pants at school. Grab a key and it's only a matter of time before one of the ghastly, silent masks smiling down at you springs to life and chases you to the ends of the earth. Since they were seemingly immune to all of your attacks, all you could really do was run. Phantos were basically Slenderman before Slenderman even existed.
But like most things in life, there is a way to combat this deep-seated fear. Inexplicably, a Power Star alone wont get the job done. You'll need to freeze time using the Stop Watch item (itself gained by uprooting four large vegetables), then death-touch the haunting fade while you're empowered with the invincibility effects of a Star. Of course, if you're still carrying the Phanto's precious key, another one will swoop in to pursue you upon entering the next room. Don't say we didn't warn you.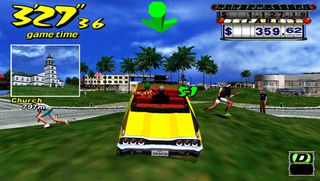 You didn't achieve top speeds using the Limit Cut in Crazy Taxi
Hey, hey, hey, its time to make some crrrazy money! Are ya ready?! Absolutely not, provided you haven't already familiarized yourself with the hidden Limit Cut technique. In a game as hectic as Crazy Taxi, even the maximum speed of your souped-up cab can feel sluggish when you're frantically racing to cash in your next fare. So why not defy the laws of physics and achieve what your pedal-to-the-metal, all-out horsepower couldn't?
Using a Limit Cut will give your taxi an extra jolt of momentum for a speedy passenger drop-off. To do this, you'll need to achieve your max speed, let off the gas, shift into reverse, then shift back into drive and hit the gas at the same time. In other words: release the triggers, R, short pause, D+Accelerate. The timing's a bit tricky, but once you get the hang of it, you'll be zooming from fare to fare. Now it's time to score some truly crazy money. YAH YAH YAH YAH YAH!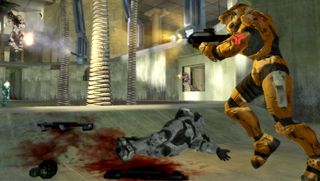 You weren't one-shotting enemy Spartans with the BXR combo in Halo 2
Despite what must've been hours upon hours of bug-testing by Bungie, Halo 2 is positively filled with devious exploits known as button combos. These are near-simultaneous button presses, done in such a rapid succession that they glitch your Spartan's animations and create overpowered advantages in the process. These button combos were immediately labeled as cheating and a bannable offense, but they greatly influenced how Halo 2's firefights were played in both the online and local multiplayer realms.
Chief among these button combos was the BXR, also known as the melee fire. The combo's namesake came from the buttons involved; with the default controller setup and a Battle Rifle, pressing B, X, and R in quick sequence will hit with a melee punch, attempt to reload (canceling the rest of the melee animation), then unload three bullets into your poor target's noggin. That equates to an instant kill, where you've dropped your opponent's shields before immediately headshotting them. This highly unfair tactic was removed from subsequent Halo games, though it did get an official nod via the BXR Mining Corporation in Halo: Reach.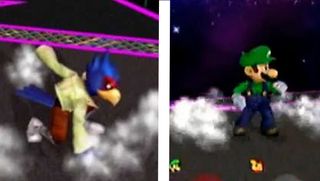 You didn't wavedash circles around your opponents in Super Smash Bros. Melee
The technique that shaped the hardcore Melee community's playstyle was completely unintentional. If you have any hope of your Marth or Falco reaching his true potential, then complete understanding of how to wavedash is the first step on the road to the winner's circle. Once you've conquered its intricacies, you'll have the godlike power to zip around the stage at an incredible speed, then stop on a dime and bust out a devastating attack. It is, as you might imagine, quite empowering.
At its most basic, wavedashing is the method of repeatedly jumping then instantly air dodging down to the ground at an angle. It looks like you're sliding forward without actually going airborne. This allows you to charge in and bust out a standing attack extremely quickly, while still giving you full access to your shield and sidesteps. You need some pretty nimble fingers to pull this off on command, but once you do, you'll leave casual Smash Bros. competition in the dust.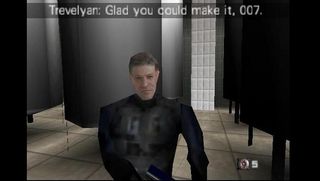 You weren't speed-strafing in GoldenEye 007
It's one thing to make it through to the end of the tough-as-nails shooter classic GoldenEye 007. It's another to unlock all of the cheats and beat each level in record time. It will take more than simply walking from point A to point B while shooting every Soviet in the face to unlock paintball mode. No, Mr. Bond, I expect you to strafe.
In old first-person shooters like Goldeneye (and even others like Doom), forward movement and strafing were considered two separate values in the game's code, each one having its own speed associated with it. Typically, you wouldn't think to move forward while simultaneously sidestepping, but savvy gamers picked up on the fact that you moved even faster if you held the strafe button while walking forward. This technique is called "speed-strafing" by the speedrunning community, and it's allowed players to get through stages faster than the developers ever anticipated. Oh, and Oddjob's still banned.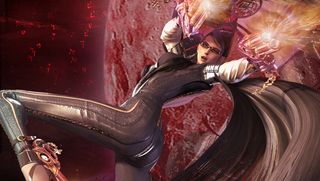 Your combos were limited by a lack of Dodge Offsets in Bayonetta
Memorizing combos is an established part of Bayonetta, where the eponymous witch is constantly gaining access to spiffier combos and new bullet arts. But unbeknownst to most - probably because it's never explicitly mentioned in the game at all - there's a way you can modify these combos to your advantage. It's called Dodge Offset, a technique similar to the Negative Edge trick in the Street Fighter series.
Let's say, for instance, you want to incorporate a Dodge Offset into a punch-kick-punch attack string. To pull it off, you need to punch, continue holding down the punch button as you dodge, then release punch and add on the kick-punch bit to complete the combo. This lets you stay mobile while keeping the pressure on your angelic targets, and you can even keep firing your assorted guns as you dodge. As you can imagine, this adds a new wrinkle of complexity to all the combos you thought you already mastered.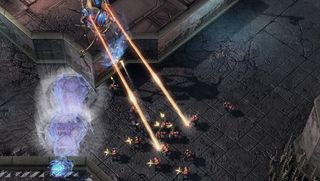 Your ranged units aren't always stutter stepping in StarCraft II or League of Legends
Moving and shooting is something we do in the FPS genre all the time - but in real-time strategy titles, ranged units seem to struggle with even the simplest multi-tasking. It's usually accepted that you'll have to either move or attack, never doing both simultaneously - that is, unless you've mastered the art of stutter stepping. This works for most every ranged unit in any RTS or MOBA, but it's extremely powerful in the hands of a StarCraft II Terran player, thanks to the great versatility of their tier one Marines.
Without going into too much detail, it essentially consists of moving, tapping H to hold position and attack whichever enemy is closest, then immediately giving another move order to cancel the remainder of the attack animation. The result: damage output coinciding with positional advantage and chasing potential, along with some hilarious-looking Marines that look like they're performing the Electric Slide with firearms. You'll need to practice this (preferably against the AI or on a custom map) to get the timing down, but once you do, your mass of Marines and Marauders will feel like a highly mobile killing machine.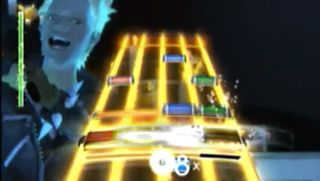 You didn't maximize your drum scores in the original Rock Band
Rhythm games face something of a dilemma with expert-level players: at some point, when you've hit every available note perfectly and expended all your multiplier powers, there will be a point cap. But fanatical drummers found a way to break through this score ceiling. The first step to ultimate high scores in the original Rock Band was a technique called squeezing, likely named for the fact that it was like squeezing fresh points out of a song which was thought to have been sucked dry.
First off, you'll need to memorize the position of every note near a fill in an Expert Drums track (or just look them up online). Next, you'll have to activate your Overdrive fill by hitting the green symbol's note slightly early, then immediately play the note that would've been there had you not been about to activate your bonus. It sounds complicated, and it is, but this video may help elucidate the technique. Now try to imagine doing that for every single song, and you have a glimpse into the life of a top-level drummer circa 2008.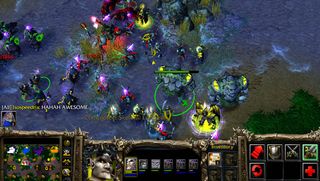 You never built your enemy's buildings in StarCraft: Brood War or Warcraft III
Asymmetrical RTS games, like Blizzard's Craft family, are notoriously difficult to balance. When abilities unique to a certain race get combined with units that wouldn't normally have access to them, things can spin out of control with a quickness. But you don't need to dabble in teamplay to create crazy, multi-race army compositions. All you need to do is play the Protoss in StarCraft: Brood War or the Undead in Warcraft 3, and the power of culturally diverse troops will be yours.
It all comes down to individual units: the Dark Archon in Brood War and the Banshee in Warcraft 3. Both of these casters have mind control abilities, which you'd normally use to commandeer high-powered enemy units. But try stealing the mind of a worker instead. This will let you build any of that faction's structures and associated units. Unless it's a mirror match of the same two races, then you're just showing off.