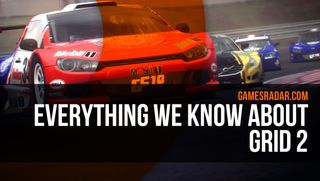 The sequel to the most important racer of this generation
GRID 2 will be released on Xbox 360, PS3 and PC on May 31, representing the culmination of a generation's worth of top-drawer racers from Codemasters. We've played it in multiplayer, single-player and smashed its cars to high heaven over and over again (the results of which we'll show you very soon!) so here's everything you need to know about one of the biggest racing games left to come out for current-gen.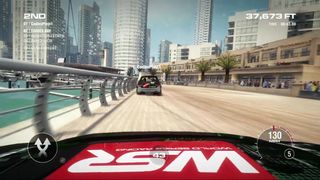 New modes offer something different
It makes for some incredibly action-packed races in multiplayer. Japanese drift events are also in, as are one-on-one point-to-point races and--at least for pre-order customers--Indycars.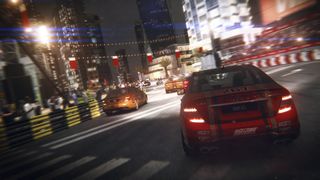 Races feature 12 cars on the track at once
Unless youre *that* far out in front, of course, in which case 'go you'.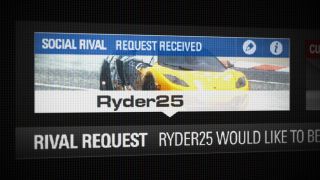 Social play is an integral element
The online mode is not some bolted-on afterthought. You'll have your own online career mode, managed and monitored via Codemasters RaceNet service, which allows you to connect to fellow racers in a style not dissimilar to EAs excellent Autolog system. You can make rivalries, follow other gamers progress and even upload replays of your best moments and share them with the world at large via YouTube. You can sign up for RaceNet now in preparation for your online career at www.racenet.com.
Your online career will see you collecting cars, cash and upgrades as you go, as well as stealing 'followers' (not real people--more like a fame stat) from rivals you beat. While upgrades may give you a slight advantage, the game has been carefully weighted so that even non-upgraded cars stand a chance of winning if the driver is good enough. And if online isn't your thing, you'll be pleased to hear an offline split-screen mode will be included.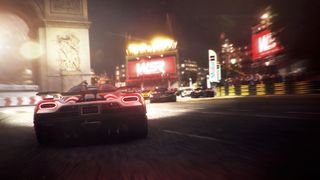 Its a subtle blend of spectacle and simulation
The result is a driving model that handles predictably and assuredly--something youll appreciate when youre aiming for the 'Pedal to the Metal' achievement for finishing a race without using the brakes. We got that one.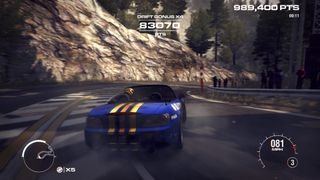 Its easy to play, hard to master
The game uses what Codemasters is calling TrueFeel handling. That means theyve tried to reproduce the characteristics of each car in the game, without simulating it so realisticially the game becomes impossible to play for anyone who isnt a professional racing driver. The result is a game that is incredibly easy to start playing.
Whether with a wheel or a pad, anyone should be able to get their car around the track (assuming they use the brakes every once in a while), as the handling is relatively forgiving. But the subtlety of control is enough to make time attack an incredibly compelling mode for hardcore racing fans. Despite the accessibility, the decision has been taken to remove all assists aside from optional automatic gears. Whats the fun in putting stabilisers on a racing car?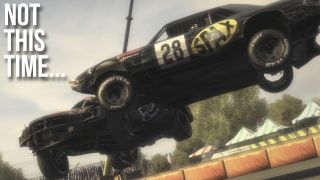 Some content won't return from the original GRID
The much-loved Destruction Derby from the original GRID is gone, although the team points out that the entire game contains the wince-inducing crash physics that mode encapsulated. So youre not missing out on its contents, just the dedicated, named mode.
Also, eBay Motors' second-hand car trading will not feature this time around, and neither will Helmet cam. The latter is a particularly controversial omission, but the reason is simple: very few people ever used it in GRID 1, making the significant chunk of system resources reserved for it better spent elsewhere. On a side note, as with GRID 1, there's no Ferrari involvement (due to Microsoft holding an exclusive license) and wet-weather racing has been left off the list once again.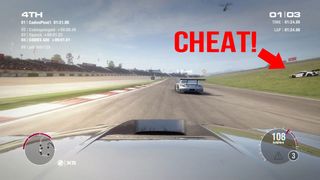 Cheaters will be penalised and segregated
Thats the theory, anyway.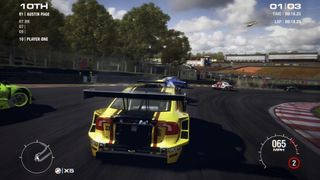 Enemy AI has got personality
Others will refuse to yield if theyre in the process of being passed. And the occasional driver will seek revenge if you bump them off the road. You have been warned.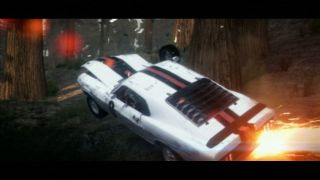 The damage system is more detailed than ever
Metal will bend according to real-life crash test data and every part of the car that falls off will remain in the game world as a physics object. Hit them and your car may lose control--or it may get stuck under your cars body. Be sure to check out our exclusive crashes compilation in the very near future.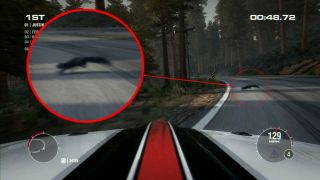 Squirrels are in
And, just in case the squirrel puts you off your line and makes you crash horribly, you can ues the returning Flashback feature to rewind the action to a save point and tackle the corner again.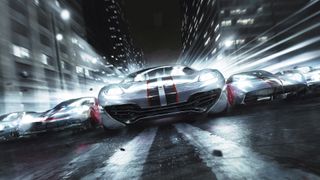 Look out for more soon