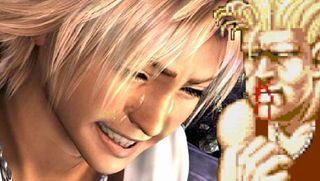 Woe is us
What is best in life? That depends, really--but were certain we know, and have lived through, the worst that life has to offer. OK, so were not impoverished, nor are we ritualistically tortured on a daily basis. In fact, come to think of it, weve got things pretty good. But what we can say is that our passion for gaming has resulted in some extremely, extremely frustrating first-world problems. The kind of problems that make the oblivion of nonexistence seem almostpreferable.
These are the follies weve endured time and again, some self-inflicted, some outside our realm of influence. However they may befall us, we wouldnt wish these video game tragedies on our most hated enemies. To know these moments is to know despair. Perhaps you can commiserate with these virtual trials and tribulations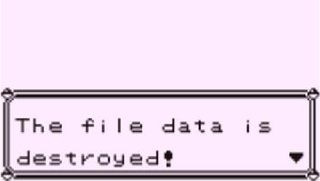 Losing your save
Maybe you accidentally wrote over your primary save. Maybe your memory card died. Maybe the file got corrupted. Maybe your younger sibling didnt realize what they were doing--or worse, they did. There are numerous paths to this hellacious destination, but the outcome is always the same: misery and anguish. In an instant, hours upon hours of hard-earned progress are obliterated, weeks of your life that can never be reclaimed. Whether you were six or six hundred hours deep, its the kind of loss that makes you question your life and its values. All thats left to be done, besides mourning, is decide if its even worth it to go through all that effort a second time.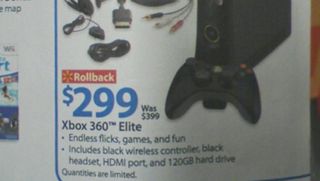 Buying a console/game right before a price cut
Patience is a virtue--but youve waited long enough. Youre sick of avoiding spoilers, or being without the latest tech. Too bad you had no way of knowing that two days later, the price would be slashed by 25 percent. If only you had held out just a little while longer. Flash-forward to the next console generation: You bided your time, and picked up the latest system for a fraction of its initial price. Feels good, right? And thats when they announce the next iteration--a sleeker, lighter, better version of the console you just cracked open. Sometimes, theres just no winning.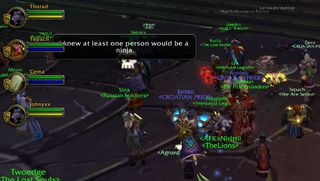 Accidentally ninja-looting an MMO item drop
Oh no. Ohhh no. We swear we didnt mean to steal that gear--not that anyone will believe us. Its just that, out of force of habit, we dismissed the Are you sure you want to loot this? warning without even thinking. Now, were nothing but a ninja-looting pariah. Our reputation is in shambles, and were likely to be group-kicked on the spot. This is just like the time when we dropped our tray in the cafeteria, and everyone stared at us--only this time, our peers virtual gaze burns with condemnation. The worst part about drowning in this sea of guilt? We can't even use that item.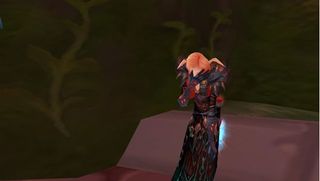 Being the guy that needed said loot
YES! Finally, after running this dungeon dozens of times, the item weve been pining for is within our grasp. Weve saved up all our DKP for this one moment, so its all but assured that well be walking out of here with a spiffy gear upgrade. Hold on--everyone in guild chat is yelling at someone. Wonder what they did to make everyone sowait. YOU MISERABLE PIECE OF F***ING **** YOU *** I HOPE YOU **** AND ************IN ****** AND DON'T YOU ****ING ***** OR ELSE I'LL*********** ********** ****!! No, were not crying--we just got a little keyboard gunk in our eyes, thats all.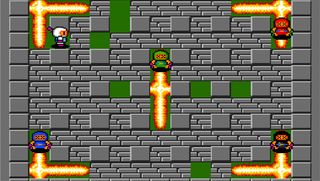 Dropping bombs at your own feet
Its not that were suicidal, nor do we feel a fetishistic need to surround ourselves with live explosives. Its just that sometimes, whether by accident or as an act of impudent defiance, we blow ourselves up. When its done to avoid death by another, its almost heroic--we take fate into our own hands in a blaze of hotheaded glory. Less poetic are the times when we become the filling in a bomb sandwich, or chuck a grenade into our own faces, simply through our own stupidity. Those precious few seconds, between the realization of our fatal mistake and death, are some of the most introspective moments in all of gaming.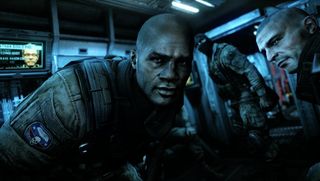 Being forced to sit through unskippable cutscenes
Developers want you to appreciate the hard work they put into making a cutscene. And who can blame them? You, after youre forced to sit through the same unchanging bit to the point of queasiness. Forced viewing is kosher the first time around--but past that, youll find yourself futilely mashing the Start button, in the vain hope that, just this once, you can skip ahead to the good stuff. No. It doesnt matter if youve already seen it a hundred times prior--youre going to sit through this cinematic again, whether you like it or not.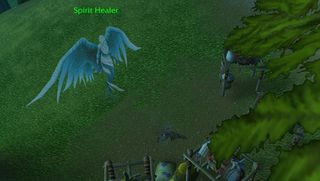 Getting murdered while youre alt-tabbed
Its one thing to be bested in intense combat, knowing you were outplayed by someone of equal or greater skill. Its another to maximize a game window only to see a corpse rotting where your character once stood. Your executioner could care less if you were checking your email, or chatting with your girlfriend, or looking up the nearest quest location. They saw your stationary body, and with a dastardly Grinch-like grin, they callously slaughtered you like a lawnmower descending onto a sleeping rabbit. Honor is irrelevant--a kill is a kill, and your carelessness was nothing but an invitation to put you out of your alt-tabbed misery.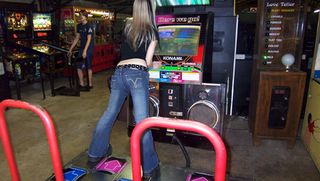 Having your quarter-up ignored
After patiently waiting through three lengthy songs, its finally our turn to bust a move. Yeah, that guy was pretty good--but were definitely going to wow the crowd with our Expert-level footwork. Lets get a few good leg stretches in--ahhhhhhhhexcuse us? It seems that this oblivious cutie didnt see us neatly slap a quarter to the machine, or simply doesnt know arcade etiquette and thought we were using our 25 cents as decoration. If we werent paralyzed by shyness, maybe wed teach her a thing or two about quarter-up protocol.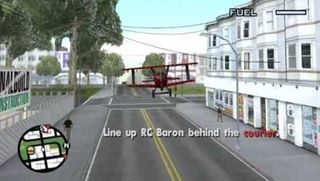 Realizing that theres no checkpoint during an infuriating level
If at first you dont succeed, try, try again--try so many times, in fact, that you lose the will to live on this godforsaken planet. Checkpoints were invented for a reason: They alleviate the exhaustion of a challenging level, and prevent you from reliving the same chunk of previously conquered gameplay before a particularly tricky part. So when developers decide to eschew checkpoints during an abominably lengthy mission, we can only assume that they wanted to study the influence of intense hatred in gamers. Side effects may include broken controllers and fist-sized holes in walls.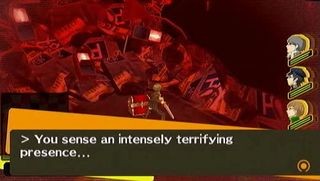 Dying after finally beating an annoying boss
This boss might have taken you down before, but no! This time, things will be different. You've planned it perfectly, and as long as you stick to your plans, you'll defeat this horrible monster. Just... one... more... yes! You did it! Now it's as simple as--please no. After being left in a weakened state post-battle, you've been felled by a much weaker foe. It's no problem, the quicksave must have kicked in after you took down the boss, so it's just a matter of...nope. Wow. We think it's time we went outside for a little while.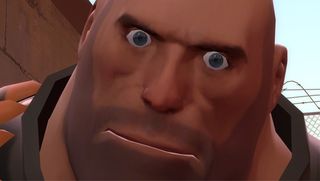 Getting team-switched seconds before a match ends
We dont mean to toot our own horns, but were godlike. Great K/D ratio, number one on our team; the undisputed MVP of a guaranteed victory. Nothing can stop our triumph this round, so we might as well play a little loose. As expected, our brash aggression has ended in death, and--wait a tic. Why is the game booing us? Oh--auto-balance decided that only we could turn the tides for the losing side, with five seconds left on the clock. Because that makes sense. Pause. Not.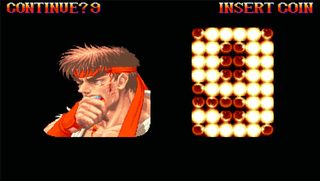 Failing to react in time to the Continue screen
Shucks, you died--though we can hardly blame you, seeing as M. Bison is a complete and total jerk. Youve invested a fair share of time and money to get this far, and giving up now would be the cowards way out. You dig into your pocket andnothing. No worries--youve got nine long seconds to resume play from the same spot. Checking your other pocket, your fingers touch the cold metal of two grimy quarters. Thenthe horror. Your heart sinks as one of your quarters falls to the floor, rolling to an unreachable crevice in the space between arcade cabinets, as if pulled by a pranksters string. But the Continue screen does not care for your dire circumstances. Your game is over.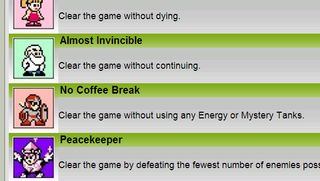 Realizing that full completion will take hundreds of hours
We dont know what completionists did to make developers so resentful, but they retaliated hard. Some games offer Platinum trophies or 100% completion as an albatross, forever out of reach unless you devote your mind and body to leaping through hellishly difficult hoops. Complete the game without dying. Complete the game without getting hit. Complete the game in 30 minutes while blindfolded during a solar eclipse on a Sunday. Theres always that one tiny achievement that looks you dead in the eye, and says, with a solemn, sullen bellow, Give up.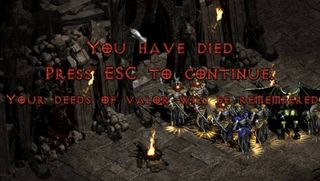 Dying in a perma-death mode
Short of dying and being resuscitated, losing your Hardcore character is the closest you can get to simulating your actual demise. As in real life, death can strike you at any time, with the kind of shocking suddenness that can bring grown adults to their knees. Many a gamer has been known to audibly gasp at their characters untimely expiration, stunned into a catatonic state of disbelief at their misfortune (lag) or hubris (biting off more monster than they could figuratively chew). Your personalized hero has now vanished into the ether; all you can do now is pray that they went to a better place.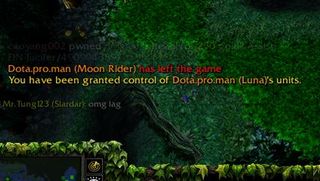 Seeing your teammate immediately disconnect at the start of a game
10 seconds to turn on your computer. 30 seconds to boot up the game. 150 seconds in the queue. 300 seconds of picks and bans. 120 seconds to load the game. 1 second for some lousy a-hole to insta-leave, unbalancing the teams and making that entire process pointless. Theres only one acceptable excuse: the abandoner was a woman nine months into pregnancy, and she just went into labor. Actually, no--labor takes hours, its still a dick move. The needs of the many outweigh the needs of the few, and nine people had their time wasted because of that one stupid baby. The nerve.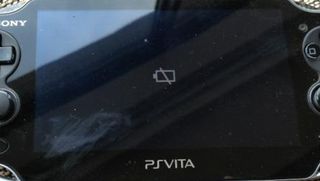 Forgetting to charge your handheld device right before a long trip
At long last, this 10-hour flight will let us clear out our handheld backlog. No assignments to stress over, no parents to distract us--its just us and the triple-A game. With a flick of the power button, well lose ourselves to a palm-sized gameplay wonderland, andwhy. Why wont the power light turn on? Why wont it turn on? Thats not fair. That's not fair at all. There was time now. There was all the time we needed...! That's not fair!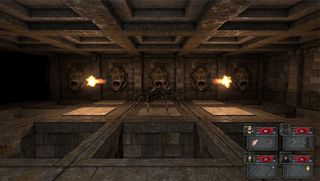 Trying to salvage an unwinnable savepoint
Sisyphus was a chronic liar, who was punished by the gods to push a colossal boulder up a never-ending hill. But his ordeals were nothing compared to the pain of a poorly timed savepoint. Whether we dumped an item required to progress or bookmarked a battle before an inevitable loss, some arrogant inner pride stops us from throwing in the towel and starting the entire level over. Even if were fully aware that were already predestined to fail, maybe this valiant attempt will be different. Spoiler: It never is.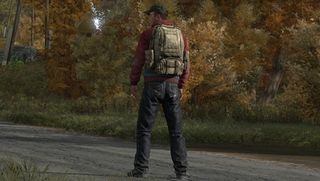 Getting into a game just as your friends are getting sick of it
After saving up your allowance, upgrading your video card, and enduring conversations that made no sense to you, the wait is over. Its finally time you joined your circle of friends in this game they just cant shut up about. You have some catching up to do--they are months ahead of you, after all--but once you get some gear, youll assuredly reunite with your pals in the end-game. In fact, you can see why they were so excited; this game is awesome! Unfortunately for you, theyve grown weary of it, and have moved on to another game. And thus, the lonesome cycle continues.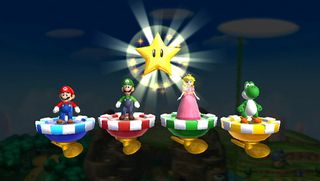 Being robbed of victory by someone whos not in the running
There may be four players, but there can be only one winner. Weve fought the good fight, and now its neck-and-neck with our most bitter rival. The other two chumps have no chance of winning--so why must they insist on messing with our fierce contest? Their machinations are spoiling our best-laid plots; we wish theyd just accept their failure and let the true champions duke it out. Oh, and look at that--because those bottom feeders deprived us of the last decisive Star, weve joined them in the losers circle. Its not that our rival won, its that we lost--and yes, were going to sulk about it for the next half-hour.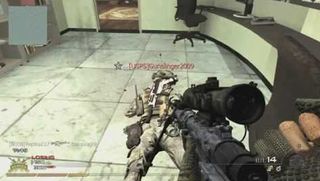 Missing a sure-shotrepeatedly
This idiot is clueless. Thats right, keep gazing through your sniper scope, buddy. With a flick of our knife, your existence will be over. Yknow what? Hold up. This is our chance to pull off a sweet trick shot--in a real match, no less. A no-scope should do the trick, and--whoops. Missed. Ha--sucker didnt even notice. Second times the charm--frick. Off by a hair. Wait. Hes getting up. He heard us. Stay back, stay back--! we had an eternity to dispatch him, and now were dead at his feet. Looks like were the idiot now.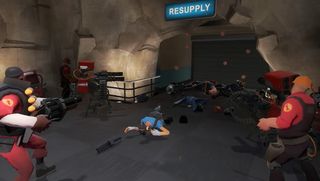 Getting spawn camped
Call us spoiled, but reincarnation loses its appeal when it feels like a Groundhog Day of death. Whether through poor programming, a malevolent deus ex machina, or maybe just a sadistic person, the powers that be saw fit to bring us back into the world mere inches from the smoking gun that perforated our skull. For the person holding said gun, its like a heaven-sent gift: a sacrificial lamb offered to bolster ones killstreak. For us, its a cruel joke of a second chance, where revenge has slipped through our fingers before we could even orient ourselves to our surroundings. Rage-quitting is the only logical response.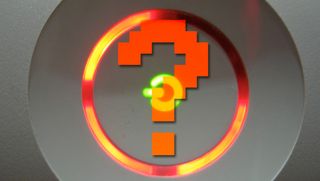 Misery loves company