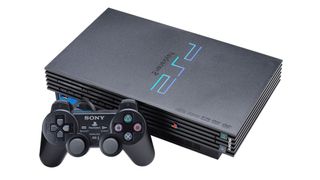 Long live the PlayStation 2
The PlayStation 4 is about to party like it's fall of 2000 thanks to a new initiative by Sony to port some of the PlayStation 2's best games over to the new console. It's not backwards compatibility, mind you - your old PS2 discs won't do anything for you on a PS4. That's not necessarily a bad thing though. These games are arguably better than their original couterparts, what with upscaled resolution, smoother framerates, and Trophy support.
We've gathered a list of all the PS2 games available to buy on PS4 and organized them into the slideshow you see above. Take a look to see if you can find an old favorite or uncover something you missed out on the first time around! And if you want to be like us and speculate on which PS2 games should come to PS4 next, check out our list of personal favorites by clicking that link.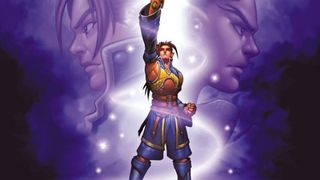 Arc the Lad: Twilight of the Spirits
Arc the Lad: Twilight of the Spirits tells the tale of two brothers on opposite sides of a battle between monsters and humans. The half-monster brother, having been raised by humans, seeks to destroy his own kind, while the human sibling aims to rule the beasts and conquer humanity. A tale of love, loss, and redemption. You know, JRPG stuff.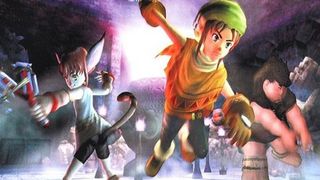 Dark Cloud
There aren't too many games that scratch that Actraiser itch, but Dark Cloud comes pretty darn close. Part action-RPG, part world-building sim, Dark Cloud lets you explore dungeons, fight a variety of beasts, and rebuild the world's towns to their former glory. Some parts of it haven't aged all that well, and its biggest issues were fixed in its sequel, but Dark Cloud still represents one of the most interesting genre mash-ups out there.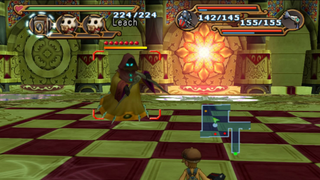 Dark Cloud 2
The sequel to Dark Cloud brings with it a host of improvements and new experiences. Build and tinker with your gear and weapons to defeat enemies, re-create a damaged world, and enjoy the slick new cel-shaded visuals. This is the Dark Cloud game you've been looking for.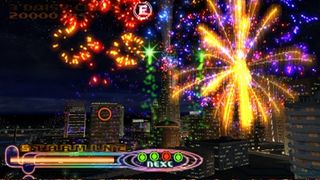 FantaVision
FantaVision puts you at the heart of massive fireworks shows from around the globe. It's not just for show though: similar to match-three type puzzle games, you'll select color combinations to create bigger, longer, more beautiful explosion chains. Fun fact: FantaVision was originally intended not as a game, but a tech demo. When it launched alongside the PS2, it was heralded for its (at the time) awe-inspiring graphics.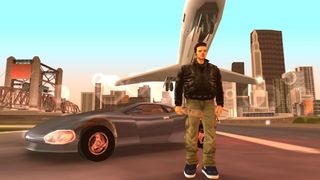 Grand Theft Auto 3
The GTA that started them all - okay, that's clearly not true, as evidenced by the number three in the title, but Grand Theft Auto 3's influence on the franchise cannot be overstated. This was the game that took the series from top-down to third-person, and practically defined the open-world game. Sure the main character didn't talk and most cars controlled like garbage, but there's still something pure and iconic about this GTA.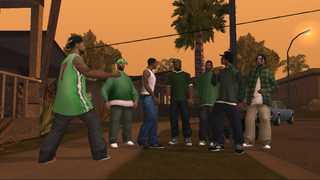 Grand Theft Auto: San Andreas
Until Grand Theft Auto 5, it was San Andreas that was widely regarded as the pinnacle of GTA; featuring tons of customization options, an engrossing story, dark humor and over-the-top antics (you can beat people to death with a sex toy), San Andreas sticks in people's minds for a reason. And no, it's not just because of that Hot Coffee incident.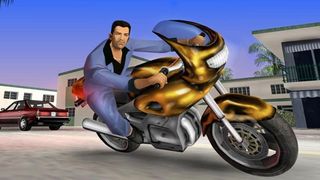 Grand Theft Auto: Vice City
Unlike other GTA games, Vice City travels back in time for its neon-infused setting of well, Vice City. Heavily inspired by '80s Miami, Vice City is dripping with pop culture references, synth music, and questionable hairdos. As Tommy Vercetti, you carve a path of destruction across Vice City in your bid for power and revenge. Just one tip: don't try any stunt jumps with the golf cart. It will not end well for you.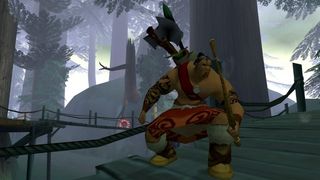 The Mark of Kri
Mark of Kri feels like playing through a dark Disney film. The game's striking blend of Polynesian and Central American aesthetics with a smooth, cartoonish style belie its brutal combat. Before God of War or the Batman: Arkham series, this game introduced a unique method for fighting multiple enemies at once in which individual buttons are assigned to specific enemies. And while Mark of Kri doesn't enjoy the success of those other games, it's more than worthy of this re-release.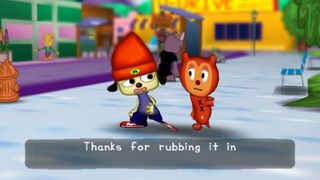 PaRappa the Rapper 2
You know how it is being a famous rapper. One day you're learning how to kick, punch, block, the next you're winning a lifetime supply's worth of noodles and breaking up with your girlfriend. In this catchy rhythm game, you'll use dope beats and sick rhymes (acceptable lingo in Parappa's world) to learn romantic karate, complete military boot camp, become a hairdresser, face down the nefarious Noodle Syndicate, and win back the love of your life. You know. The usual.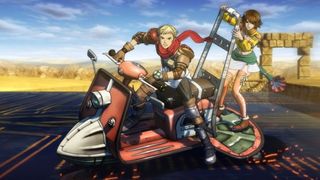 Rogue Galaxy
Level-5's PS2 swan-song didn't garner a whole lot of attention when it came out in the West, mainly because it released underneath the shadow of Final Fantasy 12 and the PlayStation 3's launch. Luckily the PS4 is giving this underrated gem a second shot, as it's one hell of an action-RPG with a brilliant art design and deep combat.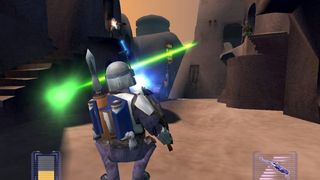 Star Wars: Bounty Hunter
Take control of Jango Fett, father of the infamous Boba Fett, as he hunts a Dark Jedi across the stars. The Star Wars prequels may not have had a lot going for them, but their existence at least let us live out the fantasy of being one of the galaxy's most feared adversaries.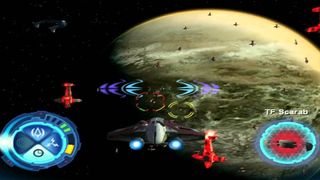 Star Wars: Jedi Starfighter
Despite the word "Starfighter" right there in the title, your battles won't be limited to space in this game. As Adi Gallia, you're tasked with using a prototype starfighter to hunt down Count Dooku and his Separatist followers across multiple worlds, fighting over land, sea, and planets.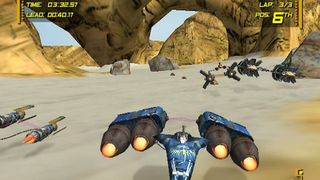 Star Wars: Racer Revenge
The Star Wars prequels were guilty of many crimes against fans, but at least they gave us podracing - an ultra high-speed, dangerous competition loved by law-abiding citizens and gangster slugs alike. Racer Revenge is the sequel to Episode I: Racer, taking place eight years after the events of The Phantom Menace. But really, you're not here for the story - you're here to go fast and wreck stuff.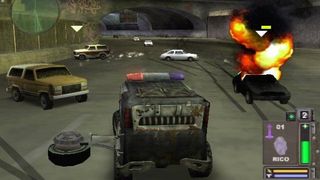 Twisted Metal: Black
Twisted Metal: Black is perhaps the greatest car combat game ever made, and it hit PS2 nearly 15 years ago. Building off of its predecessors in smart ways, while crafting interesting stories for its darkly comic cast of characters and amping up the vehicular carnage level, Twisted Metal: Black remains fun, even today.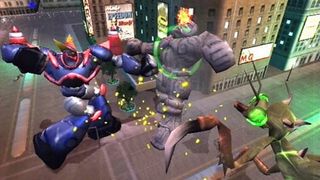 War of the Monsters
There aren't too many games out there that let you control a giant monster, let alone over a dozen, but War of the Monsters taps into that part of our brains that just can't get enough of Godzilla or Ray Harryhausen flicks. Pick one of a handful of monster movie homages and do battle against other monsters and the might of the United States military in fully destructible environments. Even 12 years after its release, there's still nothing quite like it.