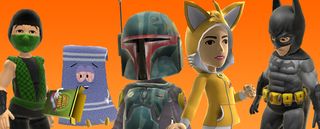 When the Avatar Marketplace started, most scoffed that they'd never pay their hard earned money to dress up their Avatar in digital goods. In the months and years since, we wonder if those same people stuck to their guns, as the Xbox Live store filled up with items aimed at seemingly every possible niche in geekdom. Here's just some of our favorites that you can pick up for your little digital friend.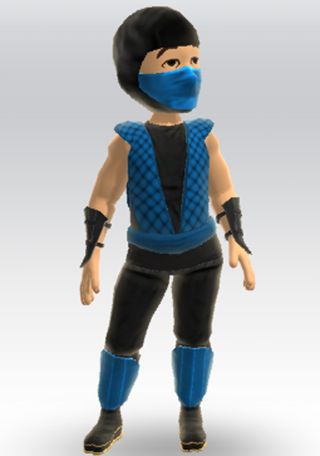 Old School Sub-Zero (Mortal Kombat)
This retro version of Sub-Zero is merely one entry in the fairly deep MK collection of clothes. You'll find matching ninja gear for seemingly every color of the rainbow, along with other "klassic" MK characters. But don't expect to buy a Fatality, as the Avatars are kept pretty G-rated by Microsoft.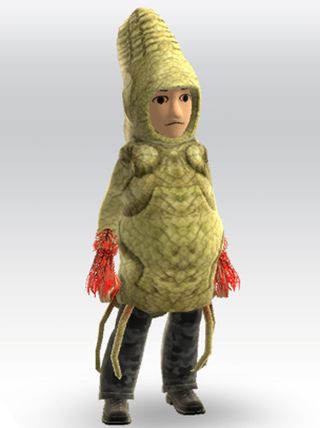 Flood (Halo)
Sure, you could dress up in one of the dozens of Spartan armor types available, but why be predictable? Why not dress as the prawn-like Flood hatchlings? You'll at least stand out from the crowd.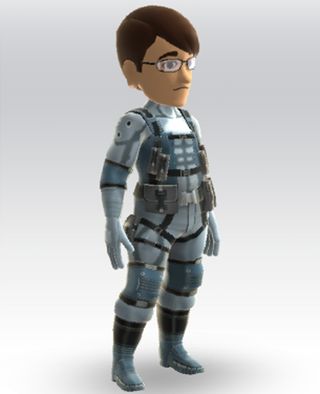 Solid Snake (Metal Gear Solid 2)
There's a pretty good Metal Gear wardrobe connected to last year's MGS HD Collection, and obviously Snake's outfit from MGS2 was our fave. Of course, if you want to wear a mask of Snake's head, that costs extra.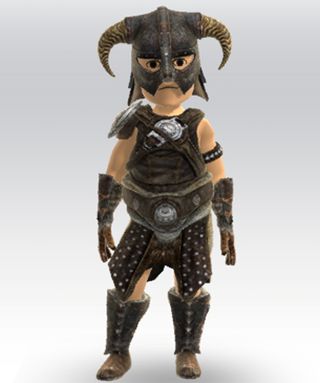 Dragonborn Armor (Skyrim)
Your character can sport so many different looks in the fifth Elder Scrolls, and some of that is reflected in the Avatar store's selection of goods. If you'd like to stick with the most recognizable outfit, that's why this armor is there. How can you say no to those down turned horns?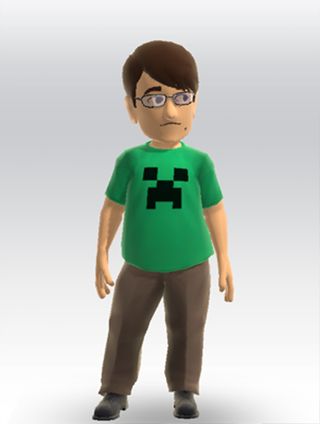 Creeper Shirt (Minecraft)
Minecraft will be available any day now on the 360, but the clothes have already invaded the Avatar store. There are other cool items, like a pet Creeper or Cape, but we prefer the quiet simplicity of this shirt.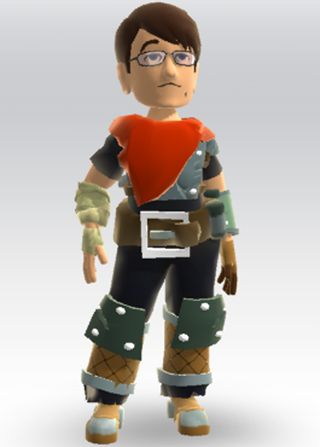 Kid (Bastion)
Bastion was one of the best downloadables last year and you can celebrate your love for the Kid's journey by dressing up as the game's hero. It's a nice ensemble and displays how cool you are by dressing up like an indie game character.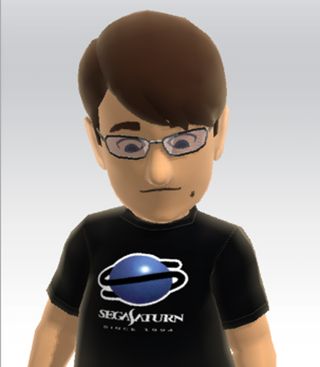 Sega Saturn shirt (Guardian Heroes)
If you're a particularly hardcore Sega/Treasure fan, the entire Guardian Heroes collection is pretty enticing. However, if you don't belong to that exclusive club, this shirt is still worth your MS points. Wear it to show your love for Sega's under appreciated 32-bit console.

Sonic Hoodie (Sonic 4 Episode II)
You can't throw a virtual dead cat without hitting one of Sonic and his crappy friends in the Avatar Marketplace. There are tons of options for wannabe furries to buy full Sonic outfits, but there are more dignified options out there, like the Sonic Hoodie (there's a matching Tails one as well).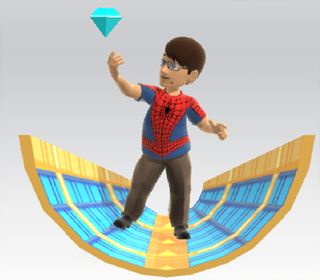 Sonic's Special Stage (Sonic 4 Episode II)
As long as you're dressing like Sonic, you may as well act like him too. This prop allows you to reenact a classic Sonic Bonus stage and no matter what your skill level, you always get the Chaos Emerald.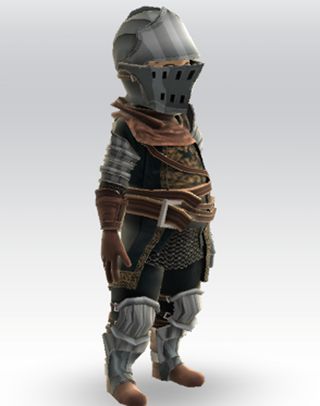 Knight (Dark Souls)
If you played Dark Souls, you're probably scarred for life by its unforgiving difficulty. Still, if you need another reminder of your love/hate relationship with the series, there are clothes for that, including the iconic knight attire.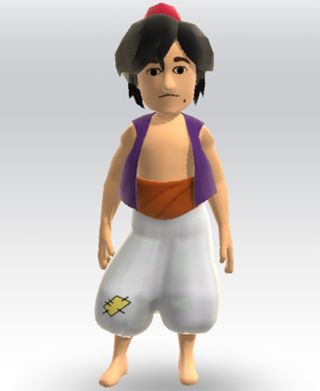 Aladdin (Disney)
If you've ever been to a Disney store or Disney theme park, you know that the corporation isn't afraid to merchandize its characters. You'll find clothes for virtually every film and cartoon, including our favorite street rat, Aladdin. (The monkey costs extra.)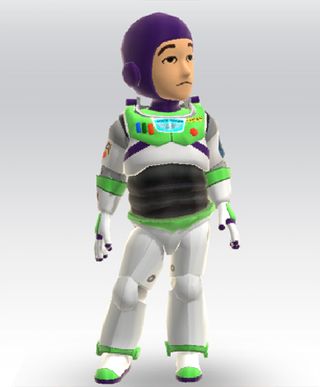 Buzz Lightyear (Toy Story)
Disney's love of selling characters goods doesn't stop with Pixar, as more that a few of its stars are in the store. Though you could dress as one of the incredibly lame Cars characters, we prefer the futuristic dignity of Buzz Lightyear.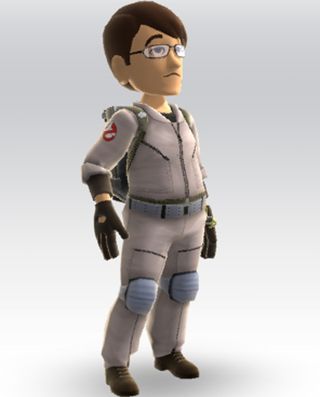 Ghostbusters jumpsuit with proton pack
This is a hard one to pass up for any child of the 1980s, as we think most of our friends went as Ghostbusters for at least one Halloween. You can further accessorize with pet sized versions of Slimer and the Stay Puft Marshmallow man.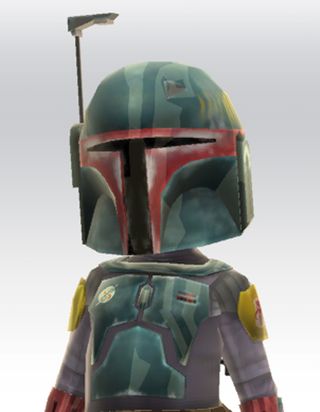 Boba Fett
There's no question you want this one (juts be careful of Sarlacc pits).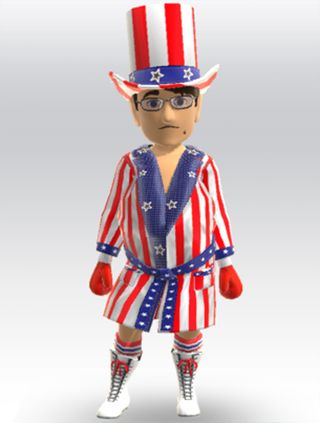 Apollo Creed (Rocky)
There's a nice Rocky collection, but why would you want to dress like that low rent Rocky Balboa? Wouldn't you rather look like the champ at his most patriotic? Let your Avatar give tribute to the late Mr. Creed.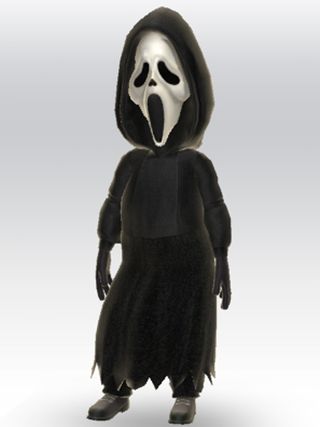 Scream costume
Despite the restrictive content rules, you can still dress like a serial killer, so long as you're not carrying a weapon. That's the case with Scream's main villain, but sadly there's no matching Neve Campbell or Rose McGowan outfits.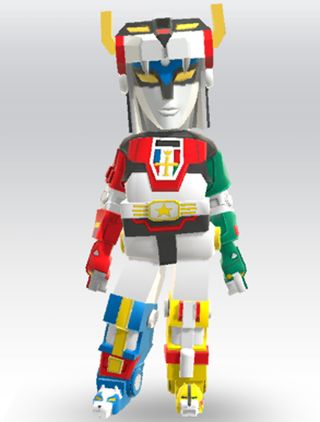 Voltron
This Voltron collection is much better than the forgettable XBLA game it's related to. The cats and other toys are sold separately, as are some nice shirts and pilot suits, though we'd rather go as the full Voltron. (Blazing Sword is extra.)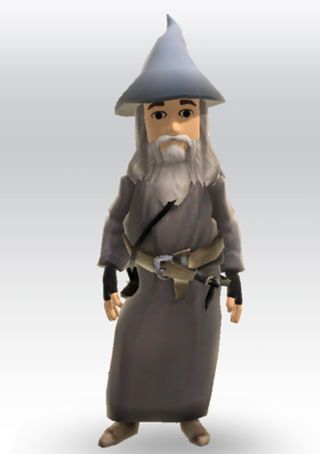 Gandalf the Grey (Lord of the Rings)
Lord of the Rings isn't as big on the Avatar Marketplace as it should be, but there are a few standouts. We really like this Gandalf the Grey costume (the staff comes separate), though we were bothered that the ladies' version of the outfit has no beard.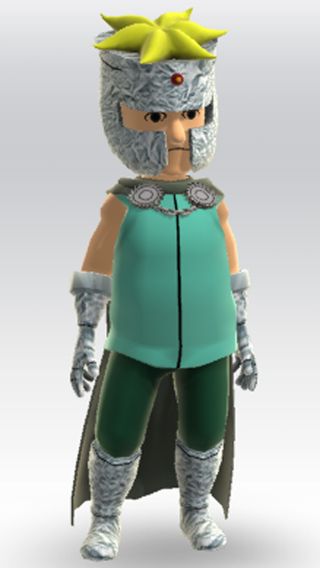 Professor Chaos (South Park)
The other identity of South Park's hard luck student/Melvin Butters Stotch, the timid and easily manipulated boy takes on another personality when he enters his closet. He turns into Professor Chaos, bringer of destruction and doom! Now your Avatar can become the most dangerous man on the planet for only a few hundred MS points.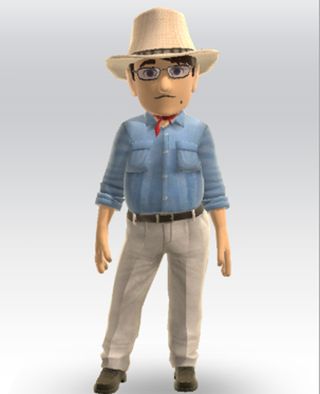 Dr Alan Grant (Jurassic Park)
65 million years in the making, you too can look like an archeologist that digs up raptors and hates children.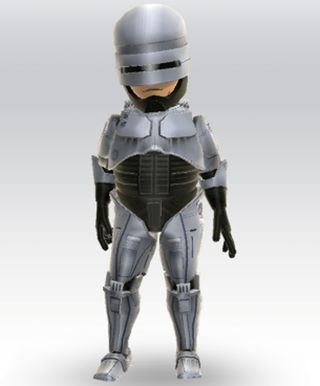 Robocop
If you don't think Robocop is the best movie ever made, we pity you for not knowing the truth. When items from the 80s classic hit XBLA, we immediately donned the full cybernetic gear. Your move, creep!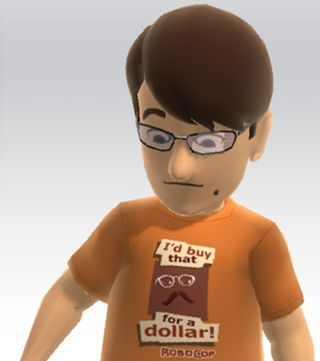 I'd Buy That For A Dollar (Robocop)
If you'd rather show your Robocop love in a more low key way, then this is the shirt to buy. This top is emblazoned with the catchphrase from the future's most popular sitcom. And yes, you can buy this for a dollar (in Microsoft points).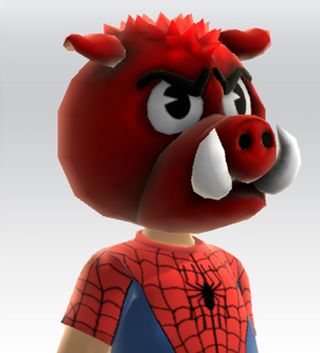 Arkansas Razorbacks (or whatever your lame college mascot is)
Seemingly every major US college is represented in the XBLA store, with shirts, hats and other items. But my top picks are the mascot heads, as seen here with the Arkansas Razorback. Even if your school can't compare to my home state's awesomeness, you can still celebrate them in some way.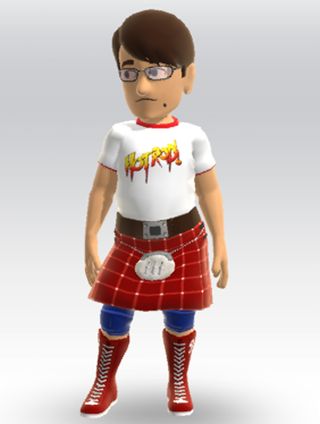 Roddy Piper (WWE All-Stars)
Thanks to WWE All-Stars, THQ put tons of old costumes of the biggest stars of the 80s on the marketplace. Though we're big fans of the Macho Man costume, we decided to celebrate Roddy Piper, wrestler and star of cult classic They Live.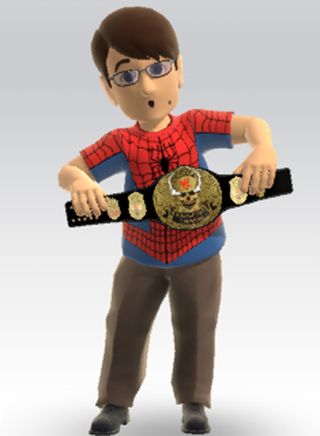 Stone Cold's Smoking Skull Belt (WWE)
Out of the more recent WWE items, we like the custom Stone Cold Skull Belt. This is back when custom belts were cool, before John Cena's incredibly lame spinner belt ruined all the fun.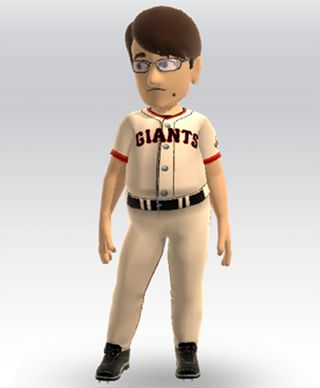 MLB Uniforms
Aside from the strangely absent NFL, most major sports leagues are represented in store. NBA, MLB, NHL and whatever boring leagues represent soccer, it's all there.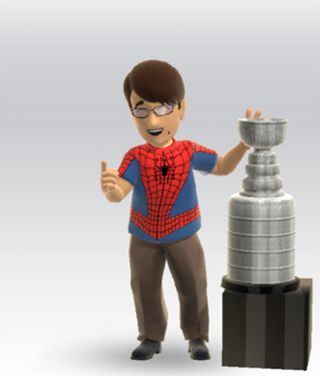 Stanley Cup
After buying the appropriate attire, you can even pretend like you won a championship with items like the Stanley Cup.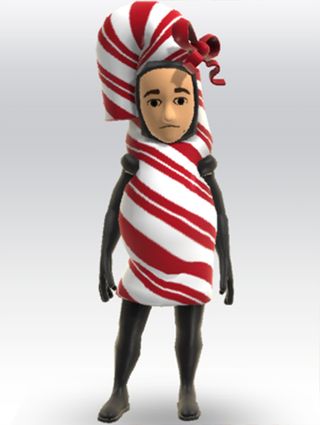 Holiday Candy Cane
If you'd rather get in the holiday spirit instead of caring about sports, the Avatar store has tons of seasonal options. We liked this candy cane suit because it is easily the saddest of the collection.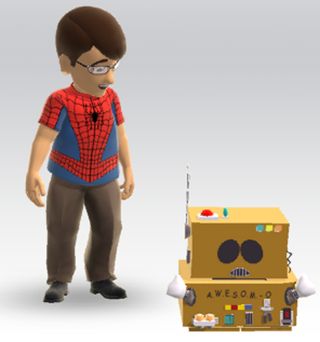 Awesome-O (South Park)
We aren't fans of most Avatar pets, but the Awesome-O friendship robot is a must buy. Not only is he Japan's best robotic friend, you can tell him all your secrets and he totally promises not to tell anybody.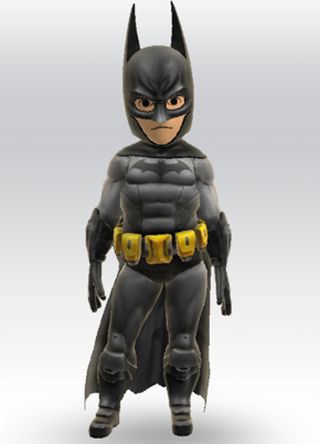 Batman
He's the goddamn Batman, that's all the reason you need to buy this one. There are also more understated Bat-tributes as well as Robin and Joker costumes. Our only gripe is that it reminds us of how few DC options there are for Avatars (the Green Lantern stuff barely counts).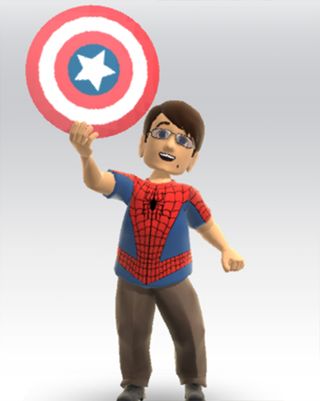 Captain America's Mighty Shield
On the flip side, Marvel is very committed to Avatar clothes, though more often it's expressed with t-shirts instead of full costumes. The props are where Marvel really shines, with items like Cap's shield...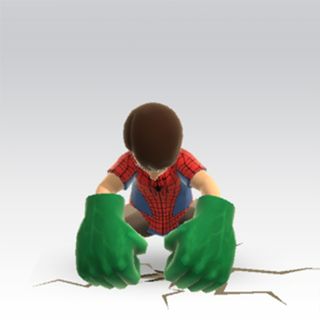 Hulk Hands
Toy favorite Hulk Hands (complete with "Hulk Smash" poses)...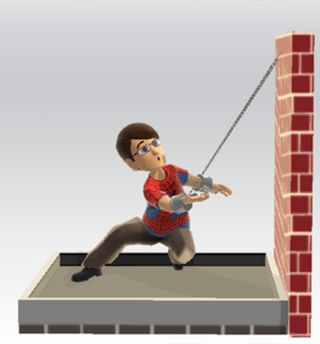 Spider-Man's web shooters
And Spidey's web shooters. All are great, but the collection is incomplete without Wolverine claws, which are sorely lacking. Could MS's restrictions on weapons be holding it back?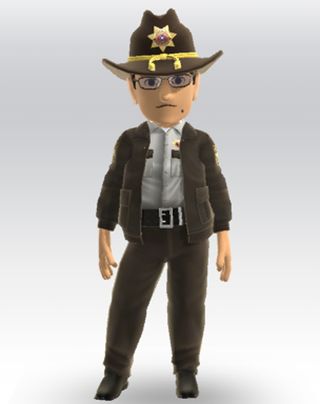 Rick (Walking Dead)
If your comic book tastes fall outside the predictable spectrum of Marvel or DC, there's a nice collection of Walking Dead wear that works for fans of the show or the comics. Our favorite is Rick's full sheriff outfit, making us feel just a little bit safer in the face of a zombie outbreak.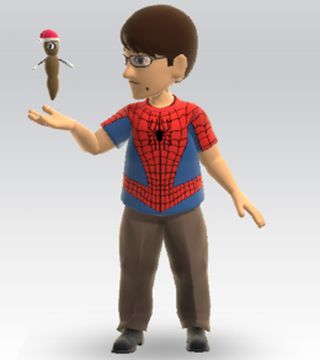 Mr Hanky (South Park)
You may have noticed us complaining about the restrictions on weapons for Avatars, so we'll end our list with the items that somehow make it on the list while a Gears Lancer isn't. Like, how about a talking piece of poop?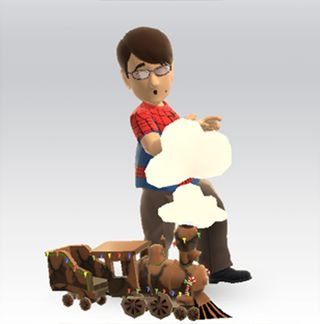 Poo Choo Train
If it seems absurd that talking crap is for sale, but not guns, take a look at Mr Hanky's special ride, the Poo Choo Train (aka a locomotive made of feces).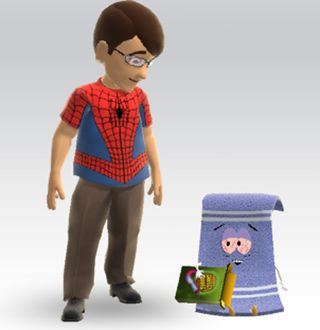 Towelie
The last South Park item on our list of XBLA hypocrisies is Towelie. We love Towelie, but how can Microsoft turn a blind eye to a stoned towel? Is the company particularly progressive when it comes to legalizing pot?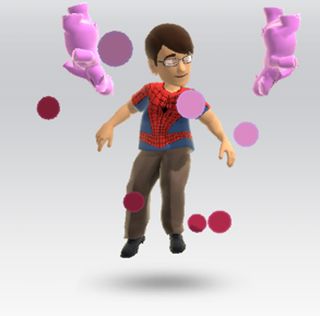 Dumbo's Pink Elephants
Sometimes the dirty items for Avatars are more subversive than South Park's obvious obscenities. For example, Disney has a prop that will make your Avatar momentarily drunk with Dumbo's famous Pink Elephants.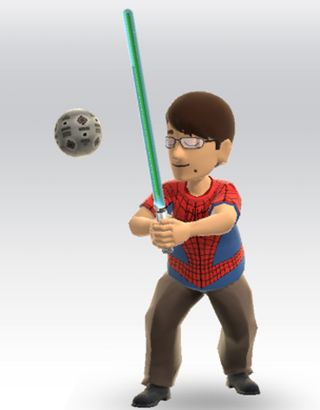 Luke's Lightsaber (Star Wars)
That's all for now, but did we miss any of your favorites? Please inform us of your favorite fake fashion in the comments.