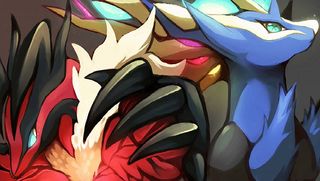 Word of mouth
In the real world, rumors are rarely a good thing. Whenever one begins to circulate, people either tend to get upset, overly hyped, or disappointed. The same applies to video game rumors--when unconfirmed information about a game starts to spread, diehard fans cry foul at the changes, new fans get excited at the ideas, and everyone ends up hurt at one point or another. Youd think wed learn after a while, but even I fall victim to supposed juicy leaks about my favorite franchises.
In the months leading up to Pokmon X and Y's worldwide release, a number of "leaks" and "tips" began to appear online. Some came from forums, others from anonymous tips, and many were included in the 4chan posts of the mysterious "Mr. XY," who claimed to have insider information. Plenty of people dismissed these supposed factual leaks as lies, but they kept coming, and the Internet kept listening. So how close to the final product was this insider information? Ive rounded up the most notable rumors and theories so you can see for yourself.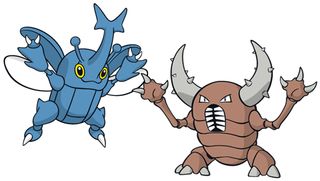 Baby Heracross and Pinsir are going to be a thing.
Mr. XY began by claiming the proof of his legitimacy was going to be a trailer that would debut in March showing off baby evolutions of Heracross and Pinsir. They were to be called Chryscross and Buggler, but of course, the trailer never aired. Still, baby Heracross could have been pretty cute.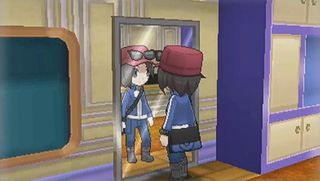 You cant customize your trainer
It was said that the player-controlled male and female trainers were to be called Jean and Jane. What got everyone upset wasnt their names, but the fact that Mr. XY claimed their appearances werent going to be customizable like the original trailer implied. And honestly, Im glad this one turned out to be false. Who doesnt love personalizing their trainers clothes and hairdo?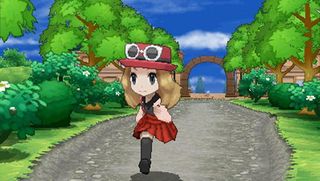 Trainers will level up independently of their Pokmon
The original leak claimed that trainers could gain experience along with their Pokmon, leveling up in the process. The little fighting monsters cant get all the glory, right? According to the rumor, a higher trainer level would mean different interactions with NPCs.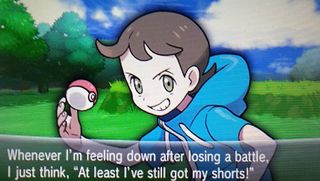 Trainers receive bonuses depending on their level
Besides affecting NPCs dialogue, a trainers level would also influence their Pokmon capture rate and the rarity of Pokmon encountered in the wild. While Pokmon NPCs are notoriously useless when it comes to their interactions with the player, the idea of trainer levels influencing Pokmon themselves sounded pretty promising.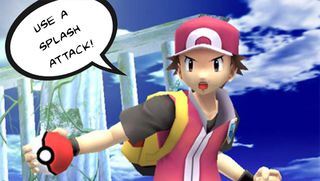 Your character would be featured on the bottom screen during battles
This is kind of a neat idea, and it would have added personal investment into battles. If I could see my trainers avatar complete with speech bubble commands acting as the moves my Pokmon execute, I would have felt that much closer to my battling buddies.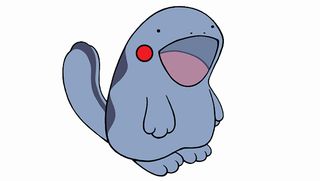 Breeding now affects a Pokmons aesthetic
In what would have been a fun idea, one rumor claimed that certain Pokmon, when bred with different species, would result in offspring that featured different coats or patterns on their bodies. For instance, it was theorized that certain Pokmon could be bred sporting Pikachus famous red cheeks.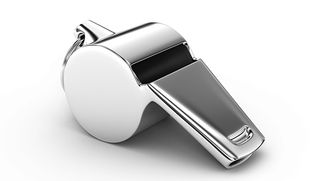 An in-game item called the Whistle can be used once per battle
Heres an interesting battle component that would have been surely banned from competitive play. The Whistle was supposed to be a last resort key item that could do various things like wake up a sleeping Pokmon or snap them out of confusion. It would have made the Elite Four a lot simpler, thats for sure.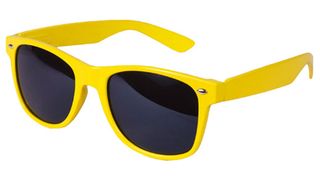 A pair of sunglasses called the Bond-EYE grants magical powers
I really wish this one ended up happening. The rumor was that trainers could wear these glasses to see a Pokmons nature and capture rate in the wild. No more wasting Pok Balls on useless Ditto!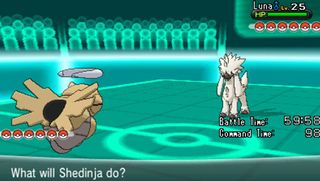 The Bond-EYE can also be used for online interaction in-game
These glasses would have also allowed players to see visual avatars of other players in the overworld and send them messages or trade and battle requests. This online feature would have been the first of its kind on the 3DS.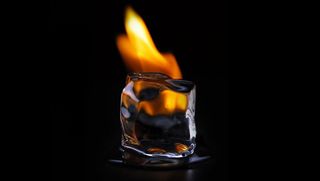 George R. R. Martins A Song of Ice and Fire series inspired the main legendaries typing
Someone actually began spreading the rumor that the two main legendary Pokmon of X and Y, Xerneas and Yveltal, were going to be Ice/Steel and Fire/Dark respectively. It was theorized that this was a nod to George R. R. Martins popular fantasy series, A Song of Ice and Fire. Some rumors even theorized that they could exchange their element types at will.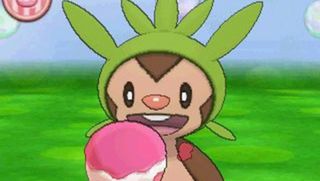 The Bond System is going to replace Happiness
Mr. XY was pretty close to getting this one right due to the addition of Pokmon Amie. He claimed that Pokmon in X and Y would feature Bond levels with their trainers that would grant perks like bonus battle experience, which basically turned out to be true. However, he also claimed that high Bond levels would result in stat boosts, which, sadly, is totally false.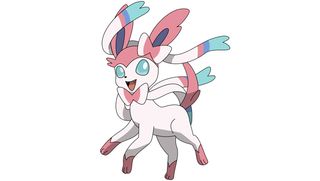 Eevee evolves into Sylveon by way of Bonding (and it's Normal-type)
Much to the dismay of Eevee fans everywhere, Mr. XY claimed that Sylveon was going to be a Normal type Pokmon that evolved based on its Bond level with its trainer. While it is true that Eevee evolves into Sylveon due to its affection for its trainer, the Normal Eeveelution part was false. Thank Arceus for Fairy types!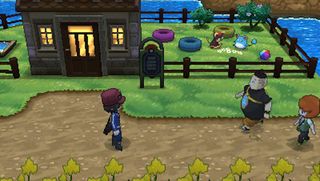 There will be a daycare for EV training
Hardcore Pokmon fans are no strangers to the tedious grind that is EV (effort value) training, a form of discipline that hones a Pokmons greatest skills. Horde battles (and Super Training) have made EV training trivial, but a theory was being circulated for a while that X and Y would include a Tame Park where trainers could deposit Pokmon to be automatically EV trained. I guess that idea was too good to be true.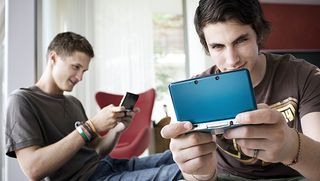 Wireless co-op is going to be possible
The theory behind this is actually pretty cool. The host and a friend would be able to take on wild Pokmon and other trainers in cooperative double battles and even earn experience for their own Pokmon independently as they moved through the narrative as a team. I personally would have loved to go through the story with a friend at my side but, alas, it wasn't the case.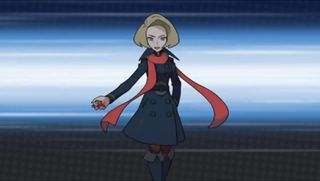 Those without 3DS friends can use NPC partners
Never fear, those who dont know any other 3DS owners! It was said that Pokmon X and Y would include NPC partners you could hire at a juice bar located in every town if the game got too challenging for you. The funniest part about this rumor? The idea that Pokmon X and Y would end up being too challenging. Ha.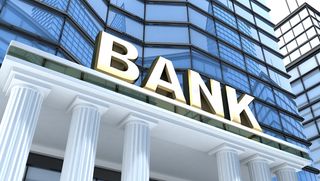 There are going to be banks
In what was thought to be an attempt to teach children responsibility and money management, Mr. XY claimed that excess cash could be stored in banks located in the game that would result in interest and special gifts after depositing certain amounts. Pokmon Centers would have ATMs for easy access to your funds. This didn't end up being true, but totally sounds like it could have been.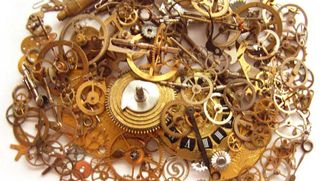 The rival faction is Team Gear
Mr. XYs guess was as good as anyone elses when it came to the evil syndicate of the new Pokmon game. He said the neer-do-wells of X and Y were going to be the purple-clad Team Gear. Their fancy sigil was supposed to be clock hands. Though I suppose a cog would have made more sense...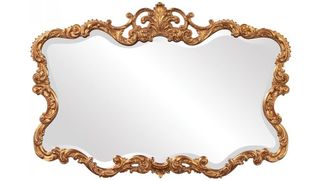 Team Gear can time travel...
In a wild rumor, it was said that Team Gear had the ability to travel back in time by using special watches and mirrors, affecting the past to change the future. As the protagonist, it would have been your job to stop them from disrupting the timeline.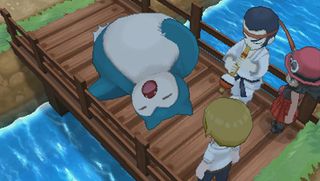 ...and so can you
Of course, stopping time-traveling lunatics would require some time-traveling of your own. Mr. XY said you would be able to explore the same region in two different times periods, 30 years apart. In one instance you would have had to travel backwards in time and catch a Munchlax on the road so it isnt blocking the path as a Snorlax in the future. Cute! Also, fake.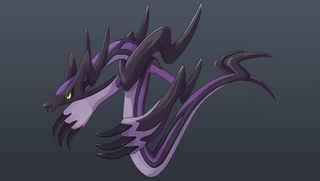 There will be a Z-shaped legendary
This one makes a lot of sense. Yevetal is Y-shaped, and Xerneas looks like an X (more or less). Its only reasonable that the third mystery legendary would resemble the letter Z, right? Wrong. In the end, we got a giant green slug thing called Zygarde, but fan art of the theorized Pokmon still turned out pretty cool.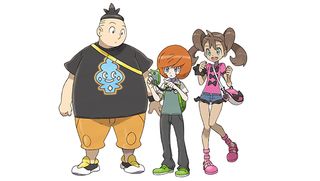 Your rival is a journalist
While the crazy time-traveling shenanigans were occurring, your rival and magazine writer Ricki was apparently going to journey across the region and document the occurrences. Also, the Pokmon professor was supposed to be named Bristle instead of the Sycamore we know and love.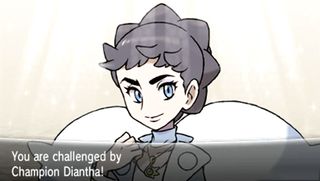 The Champion is your father
In a climactic twist, Mr. XY said that the final Champion of the Elite Four was to be your very own father, a fact that wasnt supposed to be revealed until the very end. You meet him in the past only to take him down in the present. Spoiler alert!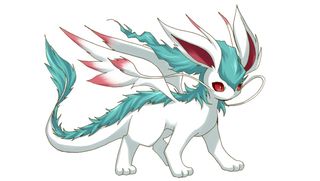 A Dragon type Eeveelution is coming
The Village of Dragons is a canonical location thats said to exist near the Unova region in the anime. However, when talking to a certain NPC in X and Y near Lumiose City who gives the player the TM Dragon Tail, he mentions the village, which got some people thinking: What if DLC allows players to go to the Village of Dragons, and what if you can take an Eevee there to evolve it into a Dragon type? Its too bad Nintendo has come out and said theyre not publishing any DLC for the games, disproving this stretch of a rumor.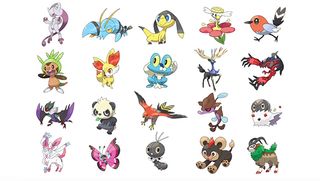 Much of the new Pokdex is going to be baby Pokmon or evolutions of existing Pokmon
One of the hardest rumors to swallow was the idea that the Pokdex would only include 99 new Pokmon, with a good chunk of them being new evolutions of existing ones. While there actually ended up being less than 70 new Pokmon at launch, at least theyre all completely original.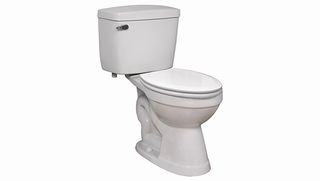 There is going to be a Pokmon named Toilelite...
Mr. XY actually took the time to fabricate a somewhat believable Pokdex, but some red flags went up at some of the Pokmons names. For instance, he named Houndooms evolution Houndoomed, the early game Normal type he called Dogsnout, and one mysterious Pokmon he went so far as to dub Toilelite. Ill let you imagine what that thing was going to look like.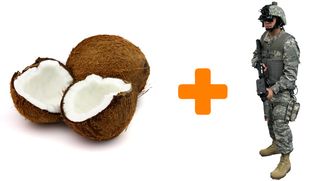 ...as well as a coconut soldier Pokmon
Besides just naming the Pokmon, this insider shared descriptions of the designs for some of the upcoming Pokmon. He claimed wed get one called Cocomando, which was going to be a coconut-based soldier. There was supposedly going to be a Fighting type Pokmon that resembled a giant, sentient sneaker as well. Sounds weird until you remember how strange official Pokmon designs can get.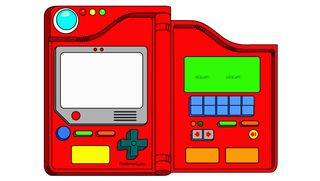 Oh, and the Pokdex itself? Its awesome now
The Pokdex was going to be a 3D tablet that included basic things such as Pokmon models, locations, cries, stats, and so on, just like in every other game. What was rumored to be included were full paragraph descriptions of each Pokmon and even comments on each species left by players from around the world.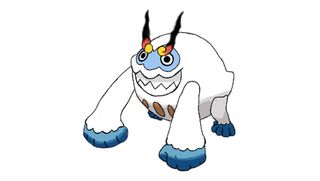 There are going to be some crazy type combos
While Pokmon X and Y did introduce unusual type combinations, such as Hawluchas Fighting/Flying type, Mr. XY insisted that the games would introduce a plethora of new combos such a Dark/Electric, Grass/Dragon, and even Fire/Ice in the form of Darmanitans new evolution, Snomanitan.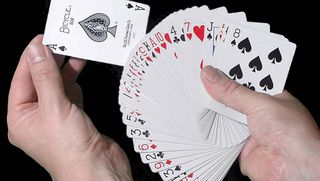 The four legendary Pokmon are based on card suits
A rumor that held some promise was the idea of a set of legendary Pokmon based on a deck of playing cards, each one representing a different suit. There was going to be a cobra with a heart-shaped hood and tail, a tiger with diamond patterns, a t-rex with spade-shaped eyes, and a peacock with a club-shaped tail. Doesn't really line up with the X/Y thing, but it's neat nonetheless.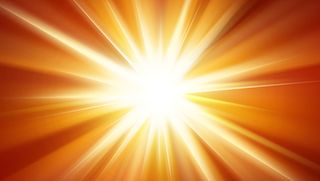 Two new types will make a debut: Light
Many fans thought Xerneas was going to be the first Light legendary, and that several Pokmon would make a switch to Light type, including Milotic and Cresselia. Sylveon was also theorized to be a Light type.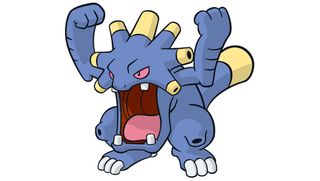 and Sound
It was perfectly reasonable for people to assume Sound would be a second new type to compliment Light. Yveltal would be the Sound legendary, and the Pokmon that would make the switch would include Exploud, Wigglytuff, and Chatot.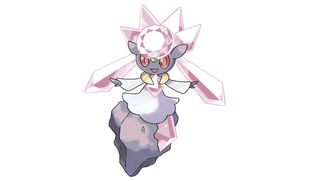 What can we believe?
You may be thinking, Can anyone be trusted? Are there not any theories or rumors that actually end up being true? For the most part, no, but despite the sea of outlandish lies and gossip that spreads about a game, every once in a while one theory ends up being true.
For instance, it was said that three extra legendaries--Diancie, Volcanion, and Hoopa--were going to be revealed as event Pokmon when a hacker allegedly found them deep in X and Ys code. Thats yet to happen, but these legendaries have been all but officially confirmed by Nintendo. Here are three theories that may end up actually being true, but, for your own sake, dont get your hopes up.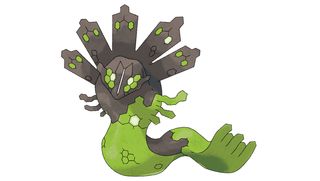 Zygarde is getting some new moves
In a rumor that has yet to be confirmed, its said that a few new moves are going to be unveiled for the legendary Pokmon Zygarde. Thousand Waves and Thousand Arrows are two Ground moves that do unique things, like making Pokmon unable to flee from battle or even hit Flying types. A third move, Hold Hands, increases the Pokmons happiness and doesnt deal damage.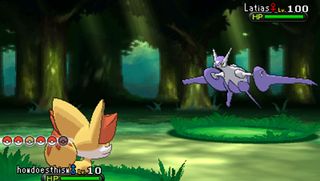 New Mega Evolutions are coming
Another unconfirmed rumor is that Latios and Latias will be getting the Mega Evolution treatment. The original hacker who discovered three extra legendaries hidden in X and Ys code (Diance, Volcanion, and Hoopa) claimed he found the Mega legendaries not long after. Considering Diance has been confirmed as real, theres a decent chance Mega Latios and Latias are legit too.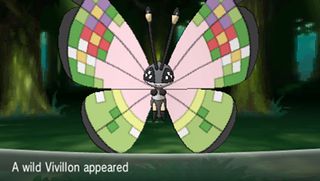 Vivillon is getting some new colors
One of the cutest things about X and Ys Vivillon is collecting all of its different designs from players around the world. There are 18 aesthetically unique wing patterns to collect and trade, but the same hacker who discovered Mega Latios and Latias claims two more can be found in the games code, bringing the count up to 20. Time will tell if these rumors are true.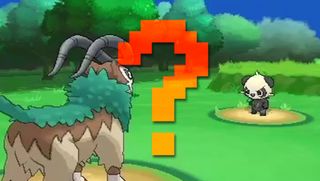 What do you think?
As you can see, there were a lot of rumors circulating Pokmon X and Y prior to its release. Are there any you wish had made it into the final games? Are there any youre glad turned out to be false? What do you think of the unconfirmed rumors? Are Mega Latios and Latias real, or are they just another wild theory? Let us know in the comments below!
If youre interested in more Pokmon lists, check out the 20 laziest Pokmon designs and the most disturbing Pokmon of all time.