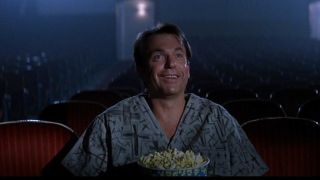 The best scares from the nineties
The 90s. When a horror movie won the best picture Oscar. When the Japanese sent their vengeful spirits world wide. When the found footage phenomenon took off. When "cool directors like David Lynch and David Fincher decided to give horror a new respectability and new depths of depravity. When Sam Neill seemed to be in every other horror film that came out. And when a belated second sequel to a '70s horror classic took everybody by surprise by actually being pretty darned good. And pretty scary too.
That's an epic list of horror highlights from the pre-Millennial decade. A time when fear manifested in a number of ghoulish and eerie ways, 25 of which were utterly terrifying. Kick bag and enjoy a nostalgic scare with these must-see '90s horror flicks.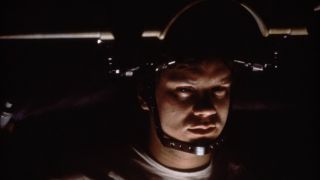 25. Jacobs Ladder (1990)
The scary movie: Jacob Singer (Tim Robbins) is a Vietnam vet whose entire unit died in horrific ways during the war. Or were they? Back in New York, Jacob starts experiencing vivid hallucinations and soon neither he nor we know what happened at all. Best not to quibble with the specifics; you don't need to wrap your head around the tangled plot to be scared.
Hide behind a cushion when: Jacob's girlfriend starts dirty jiving with a stranger on the dancefloor at a party... and metamorphoses into something indescribably eerie.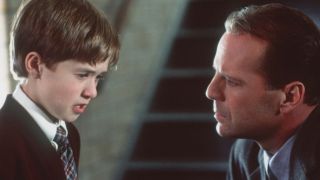 24. The Sixth Sense (1999)
The scary movie: A child psychologist (Bruce Willis) attempts to help a spooky kid (Haley Joel Osment) who reckons he sees ghosts. But the more time he spends with the child, the more it seems his delusions might be true. You probably already know the ending, but even so, theres something enduringly eerie about this movie. Largely due to a trio of solid turns from Willis, Osment and Toni Collette as the boy's struggling mother.
Hide behind a cushion when: Well, if you dont wanna see dead people, youre gonna have to spend a lot of time behind that cushion. Especially the bit when the young ghost whisperer spies a young girl in his apartment. Yeesh. You'll never want to camp again.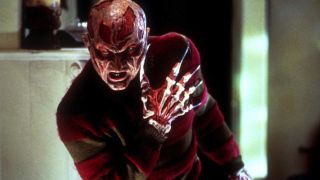 23. Wes Cravens New Nightmare (1994)
The scary movie: By the early '90s, the Nightmare On Elm Street franchise had devolved into a kind of campy quip-a-thon with the occasional freaky dream sequence thrown in for luck. New Nightmare was an attempt to make Freddy scary again by letting him prey on the cast and crew of the original movie. Wes Craven's return to the series he created did meta two years before his self-referential scarefest, Scream.
Hide behind a cushion when: Hide whenever you want, as long as you dont fall asleep.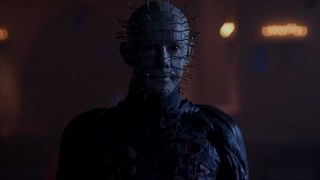 22. Hellraiser III: Hell On Earth (1992)
The scary movie: Hellraiser III is the last of the Hellraiser movies thats worth watching. Following the events of Hellraiser II, Pinhead gets trapped in an artefact known as the Pillar of Souls, which gets installed in a new nightclub. All hell, predictably, breaks loose when he begins feasting on clubbers in order to return to Earth.
Hide behind a cushion when: Chains spring out of the pillar and Pinhead starts making new Cenobites. Do peek over the cushion occasionally though, because some of the new Cenobite designs are gleefully weird.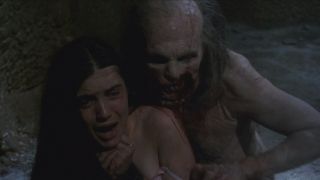 21. Castle Freak (1995)
The scary movie: An American family inherits a castle in Italy and decides to move in. As always with these things, though, the castle turns out to be hiding a nasty secret in the basement one that doesnt want to stay locked away any longer. Might have been an idea to take a tour of the property before signing the deed.
Hide behind a cushion when: The titular "freak" - who's actually the former owner's tortured offspring - breaks free from its subterranean trappings and starts to run rampant across the grounds.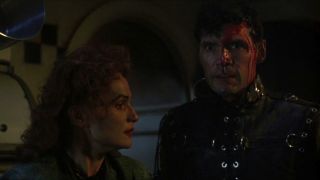 20. The People Under The Stairs (1991)
The scary movie: Upon learning they're to be evicted, three criminals break into the house of their landlords to teach them a lesson. It's only when they're inside they discover theres something seriously scary going on in there. Wes Craven had done inbred cannibals before with The Hills Have Eyes, but with The People Under The Stairs, he moved them out of the backwoods and into suburbia.
Hide behind a cushion when: The young hordes of ghostly pale cannibal kiddies encircle one of the crooks...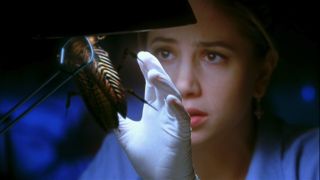 19. Mimic (1997)
The scary movie: Guillermo Del Toro's creature feature finally received the director's cut it deserved in 2011, a far darker, twisted execution of the earlier version. Normal cockroaches are horrifying enough, but giant ones who pretend to be human and then kill people? Brrrrrrrr. Thank goodness for Mira Sorvino's entomologist who sets about creating the world's largest can of bug spray.
Hide behind a cushion when: The helpful kids go to try to find more bug samples to sell to the scientists. You know its not gonna end well when they enter the dingy, dilapidated part of the subway system.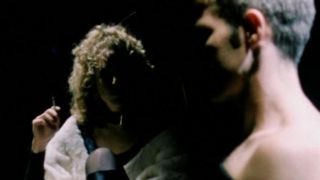 18. Boy Meets Girl (1994)
The scary movie: A man meets a woman in a bar and invites himself back to her place. Everything seems to be going well when she suggests they watch an erotic movie, but her idea of a fun evening turns out to be significantly different from his. Banned by the BBFC for years, this is an angry and disturbing low-budget shocker.
Hide behind a cushion when: The LSD-enhanced surgery scene starts. Nothing worse than passing out and waking up strapped to a dentist's chair...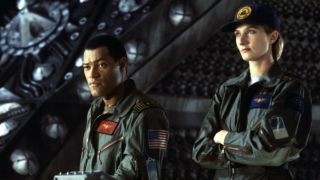 17. Event Horizon (1997)
The scary movie: In space, no-one can hear you scream, so youd think hapless starship captains would stop responding to mysterious distress calls. The Event Horizon is no ordinary spaceship, and anyone who boards her meets a grim fate quicker than you can say warp speed 10". That doesn't stop Laurence Fishburne and his crew from thinking themselves the exception...
Hide behind a cushion when: The would-be rescuers find footage revealing what happened to the Event Horizons original crew.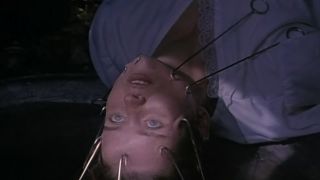 16. The Sect (1991)
The scary movie: Also known as The Devils Daughter (or La Setta in its native Italian), this is kind of like Michele Soavis take on Rosemarys Baby. A young schoolteacher (Kelly Curtis) almost runs over an old man (Herbert Lom) and decides to take him home to make sure hes okay. But hes no harmless pensioner: hes the head of a Satanic sect looking for someone to give birth to the Anti-Christ.
Hide behind a cushion when: Anyone goes down to the basement.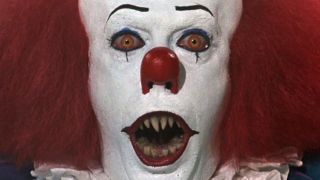 15. IT (1990)
The scary movie: Clocking in at over three hours long, this adaptation of Stephen Kings scary clown story is bloated and baggy - which shouldn't come as a surprise for anyone who's read the doorstopper tome. But all of its failings become irrelevant every time Tim Currys Pennywise is on the screen, because he is terrifying. No wonder the kids of Derry, Maine aren't fond of birthday parties...
Hide behind a cushion when: You hear inane giggling. Nothing good is about to happen when that clowns in a laughing mood.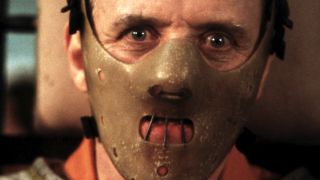 14. The Silence Of The Lambs (1991)
The scary movie: Rookie FBI agent Clarice Starling (Jodie Foster) hopes to catch a serial killer by enlisting the help of another one. But while Hannibal Lecter (Anthony Hopkins) might be behind bars, hes still just as dangerous as Buffalo Bill. This is one of those horror movies people like to call a thriller, because it sounds cleverer, but make no mistake: its scary.
Hide behind a cushion when: Actually, your cushion wont help you much here, because the scariest scene takes place in almost complete darkness at the film's tense climax.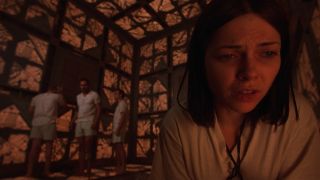 13. Cube (1997)
The scary movie: Didnt like maths at school? Better hope you never find yourself in the same situation as the group of random strangers in Cube. After waking up in a bizarre maze of interlocking cubes, their only hope of escaping with their lives is to solve the puzzle and there might be some long division involved.
Hide behind a cushion when: Pretty much anyone ventures into a new room in the Cube. Its almost certainly going to end in someone getting minced.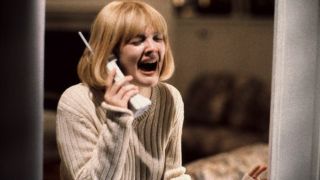 12. Scream (1996)
The scary movie: A horror-loving psychopath is on the loose in the small town of Woodsboro, murdering anyone who cant answer a trivia question about scary movies. And then a load who aren't given the option. Scream packs in plenty of horror movie references for die-hard fans to pick up on, but it still stands up as a proper slasher movie in its own right.
Hide behind a cushion when: The masked killer taunts Drew Barrymore over the phone during the opening scene... and then breaks into the house.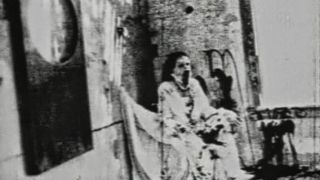 11. Begotten (1990)
The scary movie: An experimental, dialogue-free nightmare of a movie that plays with pagan and Christian mythology in a grotesquely gory way. Characters listed in the credits include "God killing himself" - who is probably the closest this terrifying slice of gornography gets to a leading man. One things for sure: youve never seen anything else like it.
Hide behind a cushion when: You put the DVD in the player. And then just dont come out until its over. Want to truly be irked to your very soul? This is the film for you.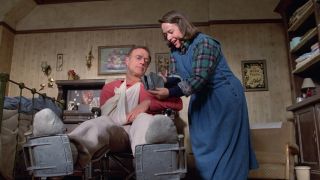 10. Misery (1990)
The Scary Movie: James Caan's novelist Paul Sheldon gets dealt a double dose of bad luck - first he crashes his car, and second, he's yanked out of the wreckage by his self-confessed "biggest fan". Who turns out to be seriously unhinged, and played to perfection by Kathy Bates who delivers some of her finest moments as nurse Annie Wilkes. She'll help him convalesce alright, as long as he writes what she likes.
Hide Behind A Cushion When: After escaping from his room, Paul wheels around Annie's house to find a way out... when her truck pulls into the driveway.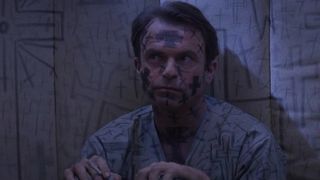 9. In The Mouth Of Madness (1994)
The scary movie: Horror novelist Sutter Cane has gone missing, taking the manuscript of his last novel with him. His publishers, understandably, arent too happy about that, and hire an investigator (Sam Neill) to track him down. Realising the fictional setting of his novels - Hobb's End - to be a real place is just the start of the madness. Then everything goes a bit Lovecraft, with eldritch horrors all over the shop. The most meta horror movie of the entire decade, hands down.
Hide behind a cushion when: Cane finally hands over his manuscript. Because of course its not as simple as that.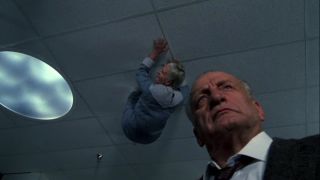 8. The Exorcist III (1990)
The scary movie: This sort-of-but-not-really sequel to The Exorcist follows a detective and a priest investigating the apparently satanic murders of the Gemini Killer. Written and directed by William Peter Blatty - who penned the original source novel - its might not be as iconic as the original, granted, but its definitely got a ton of truly scary moments.
Hide behind a cushion when: Everything goes very quiet as a nurse heads into a patients room to check everythings okay (spoiler: its not).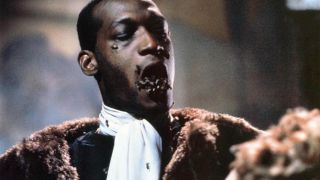 7. Candyman (1992)
The scary movie: Legend has it that if you look into a mirror and recite Candyman five times, a hook-handed ghost will show up to murder you. A grad student (Virginia Madsen) investigating the legend tries it out and, sure enough, the legend comes true. Bit reckless, that. Still, it's a blast watching the unique methods of fearmongering the Candyman uses (hint: there's bees).
Hide behind a cushion when: Any time anyone says Candyman near a reflective surface. It's never gonna end well.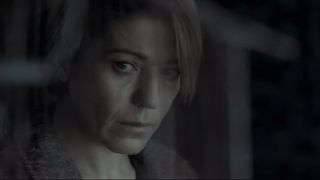 6. The Nameless (1999)
The scary movie: Five years after her daughter was found horribly murdered, and her husband leaves her, Claudia (Emma Vilarasau) gets a call... from her deceased child. But in order to find her, and uncover what really happened, shell have to go to some very dark places indeed. This Spanish horror is a solid feel-bad movie.
Hide behind a cushion when: Don't hide behind it, just hug it. Youll probably need it for the entire runtime, but especially once you get to the end.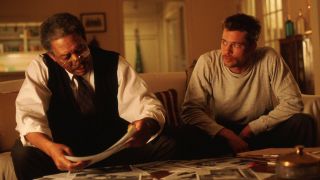 5. Seven (1995)
The scary movie: While David Fincher swore off movies after his experiences on Alien 3, after reading the suckerpunch ending to this macabre thriller he swiftly changed his mind. A serial killer chooses his victims based on the seven deadly sins and subjects them to thematically appropriate punishments. Its gruesome, gory, and deeply disturbing.
Hide behind a cushion when: Detectives Somerset (Morgan Freeman) and Mills (Brad Pitt) find the third victim, who only looks like hes dead. He ain't.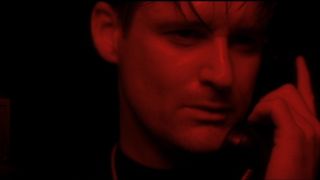 4. Lost Highway (1997)
The scary movie: Its a David Lynch movie, so plot synopses are almost beside the point. Lost Highway is part murder-mystery and part supernatural monster movie, all wrapped up in a Kafkaesque nightmare. The actors playing certain characters change midway through, along with any semblance of story continuity you'd been clinging to, which makes it all the more horrifying.
Hide behind a cushion when: Honestly, cushions cant help you with this one. Strap yourself in.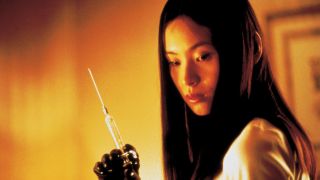 3. Audition (1999)
The scary movie: Audition is a slow burner, especially by director Takashi Miikes standards. But stick with it. What initially seems like an odd drama about a sleazy businessman picking up a woman far too young for him eventually takes a sinister turn thatll leave an indelible mark on your psyche. The gore might be minimal, but the implications are explicit.
Hide behind a cushion when: Kiri kiri kiri kiri You'll know what it means when you watch it.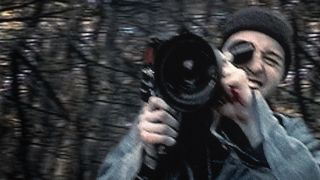 2. The Blair Witch Project (1999)
The scary movie: A group of student filmmakers head out to the Maryland woods to make a documentary about a local legend and never come home again. But their tapes were found, and they suggest something non-specific but deeply horrible happened to them. Its been copied and parodied many times, but its still terrifying.
Hide behind a cushion when: Heather, Josh and Mike wake in the night to hear the unmistakable sound of children playing... but they're in the middle of the woods. And then something starts shaking their tent.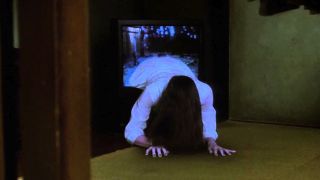 1. Ring (1998)
The scary movie: Youve definitely seen this one. Or, if you havent, youve seen one of the 3493849 copycats it inspired. Basically, its about a creepy little girl and her haunted videotape, which causes anyone who watches it to die within seven days. Its so scary that it probably put the final nail in the VHS formats coffin.
Hide behind a cushion when: Ryuji switches his telly on at the end, thinking the whole ordeal is over. Because it really, really isnt.