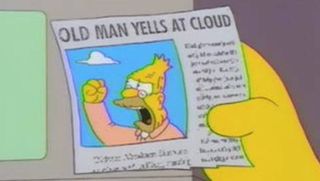 Great Scott!
As David Bowie once belted out with his sweet golden pipes, time changes us. We like to pretend were still youngsters, but then were confronted with annoying facts that bring us back to reality. For example, we were just laughing about the Janet Jackson Super Bowl mishap, in which Justin Timberlake accidently exposed part of her too-hot-for-TV body. That just happened recently, right? Nope, that was an entire decade ago.
In fact, if you pay close attention to anniversaries, youll realize that events that seem to have just occured yesterday actually took place many years ago. Starting with the year 1983, we went year by year to find milestones that will make you feel ancient if you were alive when they came to pass. We begin the get off my lawn! old man-ification with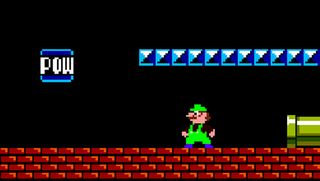 31 years ago... Luigi first appeared
Last year was the official Year of Luigi, but many remember the green one as Marios new brother when he debuted in Mario Bros. If you still regard that arcade release as a Donkey Kong sequel, consider yourself aged.
That same year: Return of the Jedi concluded the Star Wars trilogy.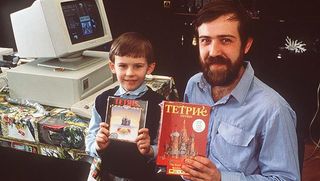 30 years ago... Tetris was created
Tetris feels like such a constant in gaming that its hard to imagine a time when it didnt exist, but the puzzle game first came to PCs in 1984. It was developed in some place called The Soviet Union, which was a country or something once upon a time.
That same year: Katy Perry was born.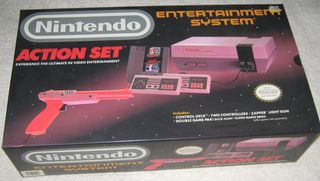 29 years ago... the NES was released in the US
The video game business was seemingly dead in the United States when the Nintendo Entertainment System first went on sale in America after its initial success in Japan. But with Super Mario Bros. leading the charge, the NES basically saved gaming in the west, with the word Nintendo becoming synonymous with gaming.
That same year: The CD format debuted.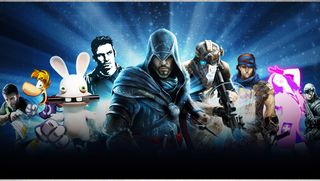 28 years ago... Ubisoft sold its first game
Currently Ubisoft is one of the biggest publishers on the planet, but at the start it was just a simple French PC game developer. Ubis big boss, Yves Guillemot, founded the company all those years ago, even though most of the gaming world has only been aware of him (and mispronouncing his name) for the last decade or so.
That same year: Mike Tyson became the youngest heavyweight champion in boxing history.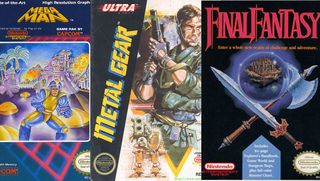 27 years ago... Mega Man, Metal Gear and Final Fantasy were new
Its stunning to think that the same year could see the start of three franchises that would come to define gaming. For gamers of a certain age, these were just part of the NES deep collection of games, not the start of franchises that would see dozens of releases and spin-offs over the years.
That same year: The first Simpsons cartoon aired on TV.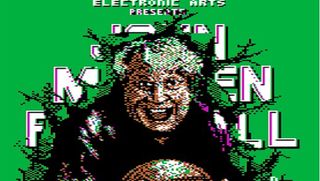 26 years ago... John Madden headlined his first video game
Today Madden just means digital football, but there was a time when John Madden was merely a famous coach and commentator that knew nothing about the medium of video games. His debut title didnt even have NFL teams, which feels even weirder because the series has been the only home to NFL gaming for the last nine years.
That same year: Rick Astley unintentionally Rick Rolls people for the first time with the video for Never Gonna Give You Up.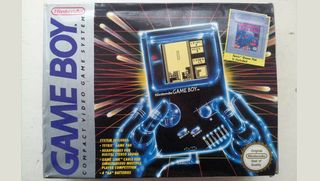 25 years ago... the Game Boy launched
Remember the first time you switched on your Game Boy and were absorbed by Tetris Russian charms? Or when your mom first stole your system so she could play Tetris herself? It was a long time ago, but we we still have 25 reasons we love Game Boy today.
That same year: Taylor Swift was born.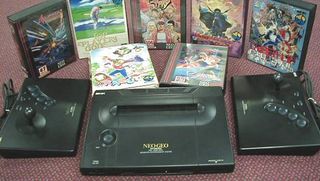 24 years ago... Neo Geo became a home console
SNK had quickly established itself as a force in the arcades, and it was ready to expand into homes with the pricey console version of its arcade tech. Originally priced at $650, the machine was recently repurposed as a $200 handheld, the Neo Geo X.
That same year: Nelson Mandela was freed from prison.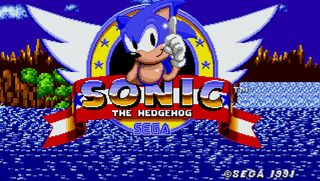 23 years ago... Sonic arrived on Genesis
Thanks to Sonic, Sega had finally become a true rival of Nintendo when the hedgehog took gamers by storm in 1991. School playgrounds were filled with children arguing Sonic vs. Mario, mostly because opinionated kids didnt have Internet forums at the time.
That same year: Nirvanas Nevermind released.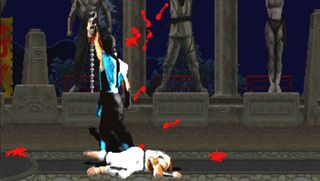 22 years ago... Mortal Kombat officially courted controversy
Mortal Kombat had launched the previous year, but it was in 1992 that Congress focused on the gory game. American politicians spent months grilling developers about how their games were poisoning the minds of children. Now that said generation has grown up, we think those senators mightve been on to something.
That same year: Miley Cyrus was born.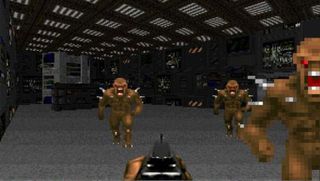 21 years ago... Doom popularized FPSs
There had been other first-person shooters before Doom, but the demon-blasting original so thoroughly established the genre that, for a time, all subsequent shooters were referred to as Doom clones. And if youre still calling games like Titanfall a Doom clone, we commend your consistency.
That same year: The X-Files premiered.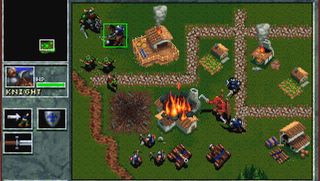 20 years ago... Warcraft began
Long before the franchise enslaved millions in its MMO world, Warcraft was the newest game from a small developer named Blizzard. Back then, people knocked the game for its similarities to Warhammer, which only the grumpiest of old men continue to do today.
That same year: Justin Bieber was born.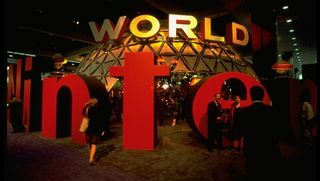 19 years ago... the inaugural E3 was held
The first ever Electronic Entertainment Expo happened in Los Angeles in 1995, and the mega-show started with the type of epic news gamers have come to expect from the event. The original E3 marked the true start of a new generation of gaming, with both Sega and Sony making major announcements for their upcoming consoles.
That same year: O.J. Simpson was found not guilty.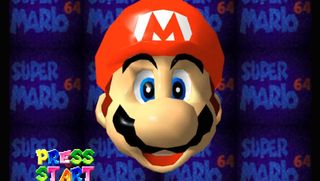 18 years ago... the N64 and Super Mario 64 were released
While Sony was popularizing CD-ROM tech, Nintendo stuck with cartridges with its 64-bit machine, which would end up being a costly choice. Super Mario 64 launched alongside the system, and many still regard it as the greatest launch game ever released.
That same year: eBay.com went live.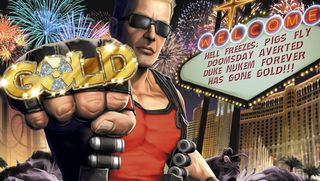 17 years ago... Duke Nukem Forever got announced
Duke Nukem 3D was a cutting edge title at one point, and the franchise's many fans were hyped when Duke Nukem Forever was first unveiled. The game went through more than a decade of delays, at one point was even outright cancelled, and finally got pushed out the door in 2011 to lukewarm reviews.
That same year: Titanic was king of the world.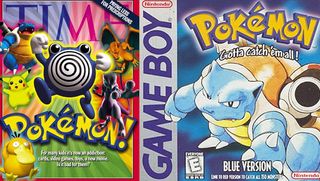 16 years ago... Pokemon invaded America
Pokemon had come out in Japan two years earlier, but it wasnt a global phenomenon until the games and anime launched simultaneously in the US. The pocket monsters were everywhere in 1998, becoming the billion dollar industry it still is today.
That same year: President Clinton was impeached.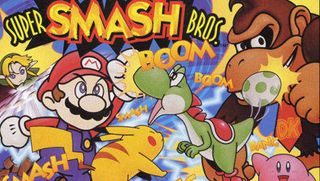 15 years ago... Super Smash Bros. was released
Company-wide crossover games are big business now, but back in 1999, Nintendo had doubts that Super Smash Bros. would even be popular outside of Japan. The simple fun of seeing Nintendo mascots beat the crap out of each other caught on fast, earning the franchise some of the most dedicated fans in gaming.
That same year: Lance Armstrong won his first Tour de France.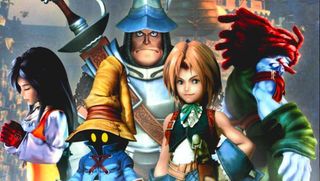 14 years ago... Final Fantasy IX got all nostalgic
After the steampunk and emo entries of VII and VIII, old school Final Fantasy fans were given the retro-flavored treat of Final Fantasy IX. The game was a throwback to the series earliest entries, though now this tribute is just as old as the games it celebrated were at the time.
That same year: George W. Bush was elected.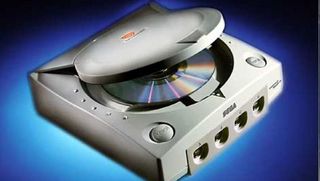 13 years ago... Sega quit doing hardware
The Dreamcast was a promising system, and one of the first to recognize the importance of online gaming, but Sega killed the system--along with all its console gaming business--in 2001. The company found a degree of success as a third-party publisher, but its most loyal fans wish the company had never given up the console market.
That same year: The Lord of the Rings: The Fellowship of the Ring was released.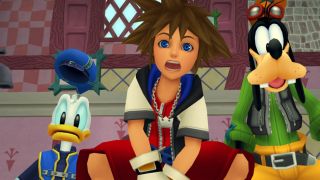 12 years ago... Kingdom Hearts happened
Having Final Fantasy characters hang out with iconic Disney creations still feels a little weird today, but 11 years ago, it was unheard of. The circuitous plot barely makes sense, but watching Sora, Mickey, Donald, and Goofy kill demons will always be exciting.
That same year: Michael Jackson dangled his baby out of a window.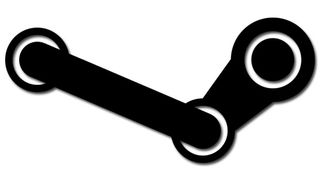 11 years ago... Steam launched
Steam is as mainstream as it comes for PC gaming, but it was once the hated online system that Valve attached to its popular games. We cant imagine current gaming without its digital storefront, and the service's widespread popularity is one of the greatest comeback stories in gaming history.
That same year: Arnold Schwarzenegger was elected Governor of California.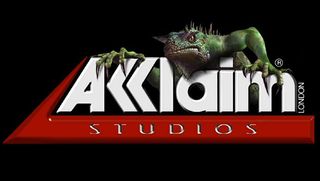 10 years ago... Acclaim closed down
Did you grow up playing Acclaim Entertainment titles like Turok, Burnout, and its dozens of terrible movie tie-ins? Then consider yourself a fossil, because that publisher shut its doors nearly a decade ago.
That same year: Janet Jackson suffered from a wardrobe malfunction.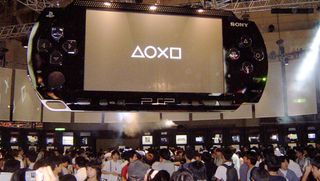 9 years ago... Sony showed off the PSP
Nintendo had spent years with few challengers to its handheld throne, but Sony finally decided to make the PlayStation portable with the PSP. The system had its ups and downs, but its early success cant be denied, particularly the baffling-in-retrospect high sales of UMD movies.
That same year: Tom Cruise jumped up and down on Oprahs couch.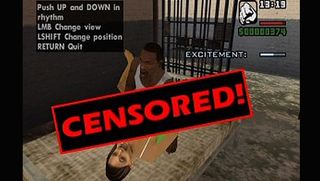 8 years ago... Hot Coffee burned Rockstar
Grand Theft Auto had been highly controversial since its first entry, but when hackers found the unreleased sex minigame (dubbed Hot Coffee) in GTA: San Andreas, the establishment lost its collective mind. In response, the US government tried its best to legislate video games, a battle that didnt end until the Supreme Court thankfully judged video games as protected speech in 2011.
That same year: Vice President Dick Cheney shot a guy in the face.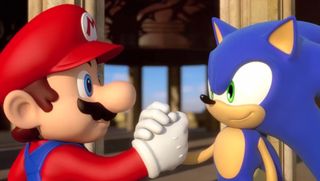 7 years ago... Mario and Sonic appeared together in a game
When Sega first became a third party publisher, it was shocking enough to see Sonic games on Nintendo systems. Eventually, the two companies decided to bury the hatchet and have Mario and Sonic appear together in a game based on the Olympics. The once-competing pair have now appeared in enough games that its barely even a novelty anymore, and there are likely some young fans that only remember Mario and Sonic as the best of pals.
That same year: Britney Spears shaved her head.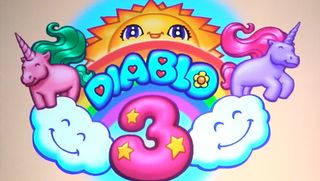 6 years ago... fans got mad about Diablo III rainbows
Diablo III has had so many problems post-launch that its easy to forget when people only cared about the visuals. When the long-awaited game was first shown, some vocal fans thought it was far too colorful for the franchise, with many begging Blizzard for something darker.
That same year: The Dark Knight came to theaters.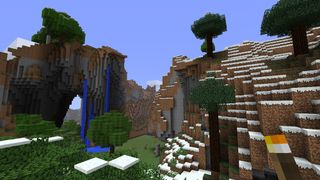 5 years ago...Minecraft launched
After spending some time developing his magnum opus, Markus Notch Personn released the first public alpha build of his voxel-building game Minecraft into the world. This became known as the classic version, and served as the basis for the phenomenon that the game became. Does it still feel like it just came out of beta? Because its been released on practically every platform known to man. Almost like a modern Tetris, no?
That same year: Pilot Sully Sullenberger lands a plane in New York Citys Hudson river.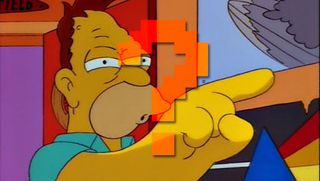 Itll happen to you!
Now that youve been reminded of how long ago all these things happened, are you feeling ready to join the AARP? And are there any other gaming anniversaries we missed that make you ready for a mid-life crisis? Share them in the comments!
And if you're looking for more history, check out the history of Valve and 50 Nintendo bits of Nintendo trivia.