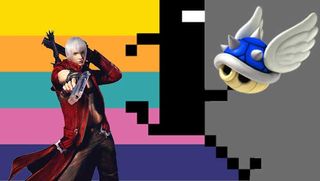 Challenge is a good thing. We like when games test our prowess, or refuse to hold our hands through tougher segments. But when the difficulty ramps up without warning, or we just cant seem to get a win, it can be a little frustrating. Or teeth-gratingly irritating. Or contemplating-murder-on-the-developers-who-put-you-through-this-torture enraging. These are the games that are so tough at times that they made us hurl controllers, scream like banshees, or cry for our mothers. We wont count glitches or bugs in our list having your save game erased or missing a jump because a button didnt respond is bound to make anyone mad. No, these are the games that are frustrating by design, whether through unbridled difficulty or unfair odds. They may be terrible, amazing, or somewhere in between, but all of these games share a common thread: at one point or another, they became utterly infuriating to play.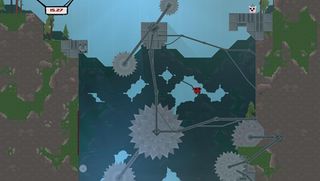 Super Meat Boy
This blood-soaked platformer was released at the perfect time, when frustrating gameplay was a breath of fresh air from all the hand-holding, checkpoint-filled sidescrollers of modern day. But just because youre having fun while this games meticulous level design kicks you in the groin repeatedly doesnt make it any less rage-worthy. Team Meat knew just the right buttons to push, with home-stretch deaths and down-to-the-millisecond timings that made us hate ourselves rather than the game. The Pice de rsistance of Meat Boys arduous quest doesnt even involve him its got to be The Kids stage, which faithfully emulates all the wall-punching, table-throwing fury brought on by indie classic I Wanna Be The Guy in three compact stages.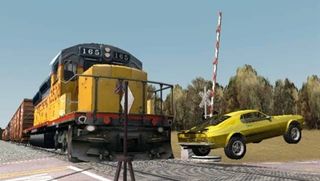 Stuntman
Playing the original Stuntman on PS2 is like trying to construct a house of cards blind-folded while riding a rollercoaster. If you so much as tapped the gas at the wrong time, or hadnt mastered the delicate art of handbrake 180s, this game was about as fun as failing and retaking a drivers test for all eternity. Youll experience all the riveting intensity of being a stuntcar driver, from crashing into wooden crates 50 times over, or missing the same jump through a train, before enduring load times that felt as long as entire levels. We dont know which would cost more: finding the budget to perform these stunts for a live-action movie, or refunding all the broken controllers of gamers who just could not take another moment with Stuntman.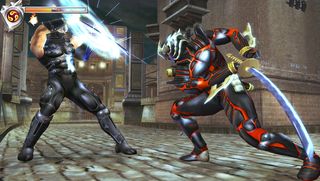 Ninja Gaiden Black
Remember that really tough enemy you just faced in the room before this one? Well, instead of giving you a checkpoint, were going to make you fight two of those same enemies. Heck, twos too few - lets make it five! Thats the monologue that played through our minds when we tried to imagine what Itagaki and co. were thinking during the development of Ninja Gaidens demonic difficulty, which successfully captured the brutality of the NES installments.. almost to a fault. Its the kind of masochistic challenge that demands improvement from the player but if youre not the type to buckle down and stick with a hard game, then your Ninja Gaiden experience is going to be over real fast.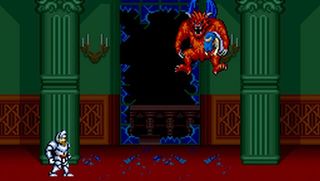 Super Ghouls N Ghosts
Everyone knows this game is tough thats a given. What still throws new players for a loop is when they reach the final stage, patting themselves on the back for finally making it through such an ordeal. But Capcom had a special surprise planned. Turns out, beating all seven stages is only the beginning: youll have to do it all over again, this time collecting the Goddess Bracelet so you can face the true final boss. Why, in the name of all that is holy, did the princess not tell us that the first time around?! Also annoying were the Red Arremer enemies their swooping attacks were scientifically calibrated to be as irritating as possible.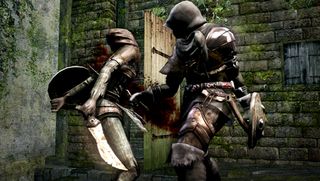 Dark Souls
Namco Bandai has a message for you: you are going to complain about how cruel and inhumane Dark Souls is, and you are going to LIKE it. Heck, the games slogan was Prepare to die. With enemies that felt as tough as other games bosses (Black Phantoms, anyone?), and an auto-save system that prevented cautious save-and-load trickery, Dark Souls made us fearful of what each new area might hold. Completionists could very well be driven insane by the game - seeing every inch of the game meant putting yourself through some torturous fights and coming to grips with your human and hollow forms. Love it or hate it, this is a kind of difficulty that can pitilessly punish you no matter how many times youve beaten the game.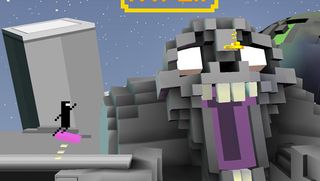 Bit.Trip Runner
Do you like metronomes and memory tests? We hope so, because if you want any hope of seeing the later stages of this rhythm-based platformer, you better have the timing and visual retention of a god. Passing through each psychedelic stage means jumping and ducking with exacting precision as the blocky Commander Video auto-runs to the right and we can get down with that. What we cant abide is when accidentally ducking when you meant to jump at the end of a stage sends you all the way back to the beginning, no matter how effortlessly you can pass through the first 60 seconds of stage. The games final levels are more discouraging to your progress than a sharp stick in the eye.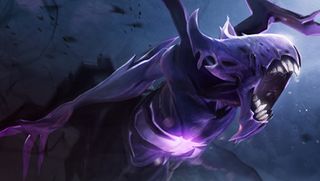 Dota 2
The original Defense of the Ancients spawned a community that, while undoubtedly passionate and skilled, can be one the most hateful groups in all of gaming. Dota 2 is no different: a game where any failure by any team member can sometimes cost you the entire match so you better let everyone know that it wasnt your fault. If youre a self-proclaimed pro who gets paired up with a beginner on your team, you best believe that youll be screaming at your monitor within minutes, be it orders or expletives. Noobs can get equally frustrated from all the malice thatll get spewed their way, creating a sort of swirling anger vortex that threatens to destroy common courtesy as we know it.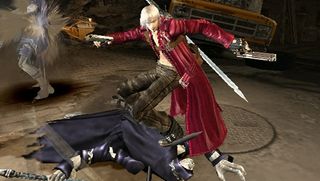 Devil May Cry 3
DMC 2 was a touch too easy for fans of the first, and they didnt hesitate to grumble about it. Fine, said Capcom. Try this on for size, you whiners. What had been the Japanese Hard mode became our Normal mode in the states, and chaos ensued. We wont try to hide our shame - we mustve died at least fifteen times on the very first level. Mashing buttons with Dante is the equivalent of turning on a neon light above your head that reads Please kill me, and youll be seeing red when you manage to clear a room, only to be eviscerated in the back by a baddie who was obscured by the camera angle. The lesson is clear: when it comes to difficulty levels, be careful what you wish for.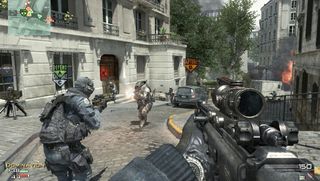 Call of Duty: Modern Warfare 3
Its one thing to get gunned down in an FPS and not understand how you died. Its another to die this way at the hands of a 13-year-old brat whose parents buy them M-rated military shooters. Modern Warfare 3 is the perfect example of tilt in shooters: dying over and over is so frustrating that you get desperate for some kills, which makes you play sloppily, which results in you dying even more. Things get supremely obnoxious when youre on the bullet-end of a killstreak award nothing could be less fun than repeatedly dying to the same Pave Low helicopter while your teammates run around like chickens with their heads chopped off.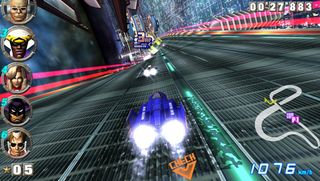 F-Zero GX
And you thought the original F-Zero was hard. The GameCube installment is devoid of any of Nintendos stereotypical mercy from the very first race, it slams your head to the ground and makes you eat future dirt. Like Wipeout or Extreme-G, this is the kind of flashy future racer where blinking usually results in last place, and keeping your eyes open leads to hallucinations induced by the machines ludicrous speeds. Unlike those games, the competitors in FZGX dont know the meaning of fair. Expect to fly through each new course at least four times before you even have a chance at a blue ribbon, and thats if youre already adept at hovercar handling.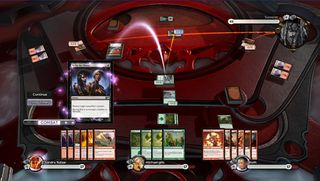 Magic the Gathering: Duels of the Planeswalkers
Its been an uphill battle, but weve finally whittled our opponent down to one life. Weve waited thirty minutes for this one moment. Time to deal the final blow and what? They drew the perfect card off the top of the deck, at the exact time they needed it, to kill us in one turn? GRAAAAAAAAAARGH! We cant count how many times this happened to us, be it versus other players or the suspiciously fortunate AI. Were not saying that the game cheats, but when the computer draws the single card that undoes our entire strategy and comes back from nothing for the win, its hard for our rubberbanding AI radars to not start going crazy. Also, the game cheats.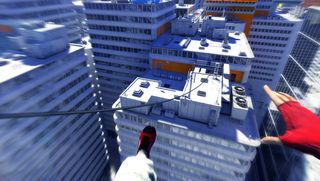 Mirror's Edge
The frustration factor singlehandedly held back Faiths parkour antics from reaching true gaming greatness. Its an unforgivable buzzkill to be freerunning over rooftops and ledges, only to miss a jump by a few millimeters and plummet to your death. When it happens on the same jump for the fifth time, all sense of fluidity and momentum has been completely obliterated. Sprinkle in some enemies who could snipe you from miles away, controls that were too often fidgety, and some confusing dead ends, and youve got an FPS platformer that put us in a state of anger rather than awe. With any luck, DICE will iron out the imperfections in the (fingers crossed) sequel.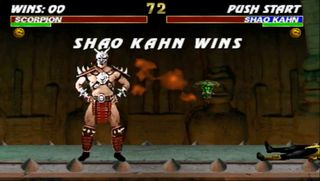 Ultimate Mortal Kombat 3
Fighting games are known for their unfair final bosses, whore specifically designed to drain quarters from the pockets of dedicated arcade goers. But in the world of cheap bosses, Shao Kahn is the equivalent of a haypenny. When he wasnt bashing our heads with a sledgehammer or draining half of our health with a single special move, he was striking a pose and straight up laughing at us. It never got easier, either no matter how many times we pressed continue, it was a total gamble whether or not wed put a dent in this taunt-crazy jerkface. If youve ever had to beat Shao Kahn for street cred, we both revere and pity you.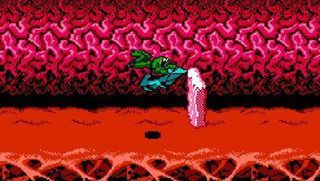 Battletoads
Even if youve never played this vicious NES beat em up, youve likely heard of its legendary difficulty. But until you actually play it, you just dont know what its like to want to end your existence over a videogame. Rare pulled nary a single punch with their level designs, which took pattern recognition and twitch reactions to their absolute limits if you were without a Game Genie, then your best bet for beating the game was devout prayer. The third stage, Turbo Tunnel, was as oppressive to our childhood as any bully ever could be; only, instead of lunch money, it berated us to give up pieces of our soul.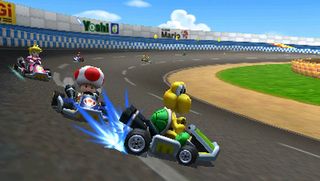 Mario Kart 7
Ah, the cruel blue mistress that is the Spiny Shell. Who hasnt had the experience of leading the pack for an entire race, then wanting to snap your 3DS in half because you got nailed by the unavoidable, blue-bombing equalizer? What makes it even better is that the one power-up that would spare you, the Super Star, will never, EVER spawn from an item box when youre in first place. Its hard to say if falling victim to this magic missile is more or less frustrating when your friends were the ones who threw it. With your buddies, you can scream curses or strangle them to alleviate your anguish; against the AI, all you can do is squeeze your 3DS as tightly as you can, hurriedly turn it off before the race ends, then weep into your open palms to let it all out.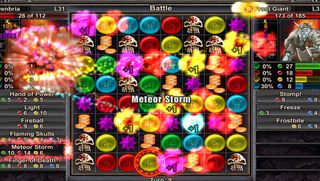 Puzzle Quest: Challenge of the Warlords
When a Bejeweled-style puzzler feels like a game of chance, thats probably a forecast for some serious aggravation later down the line. Some of Puzzle Quests end-game enemies felt legitimately impossible, thanks to their overpowered abilities and stupidly-consistent good fortune. No matter what approach we took, it didnt seem to matter. Watching enemies clear nearly the entire board off of one move was disheartening, but when skull matches would line up for them time after time, it made us want to hurl our 360 out the window. Even though we managed to finally beat them and the game, we chalk it up to dumb luck over our own skills, and thats never a good feeling.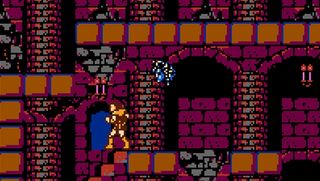 Castlevania
Two words: Medusa Heads. These no-neck flying menaces were the bane of our existence back in the day, with their tricky sine-wave patterns and a disposition for popping on-screen mere inches from your face. The severe knockback resulted in death 99.9% of the time, with that depressing little ditty accompanying your plunge into oblivion. As if they werent enough, fighting the Hoppers (aka Hunchbacks, Flea Men, or Those ****ing ******* *****ing *****s) made us feel like fools, whipping at thin air while they stomped on our heads. For all the effort Dracula put in to filling his castle with a variety of intimidating monsters, it probably wouldve been more effective to just cram each room full of these two pests and call it a day.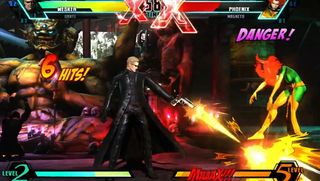 Ultimate Marvel vs Capcom 3
In theory, this versus fighters X-Factor mechanic is great, letting anyone turn around a match if theyre trapped in a dire 1-on-3 situation. In practice, it can be one of the most joystick-smashingly angering things in all of fighting game-dom. When you pair up Level 3 X-Factor with a skilled Phoenix or Wesker player, matches simply become a countdown to when the competition actually starts aka, when these characters activate God Mode. Owning someones team for 60 seconds before having all your work undone in five is, in a word, maddening. Thank God for players like innovative players who find ways to take these imbalanced villains down a notch.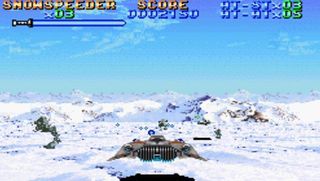 Super Empire Strikes Back
We love the 16-bit renditions of the Star Wars universe, but their devilish difficulty level mustve been devised by the Emperor himself. King among them was Empire, which went the tried-and-true route of being so difficult that there was no way some snot-nosed kid could breeze through it in a weekend, or even a month; never before have we felt less powerful while holding a lightsaber. If you manage to beat the traditional side-scrolling stages with Mega Man-style respawning enemies and insanely-slippery ice, youre treated to the Herculean task of winning the Battle of Hoth while you pilot a speeder trapped in an indecipherable Mode 7 wasteland. Have fun!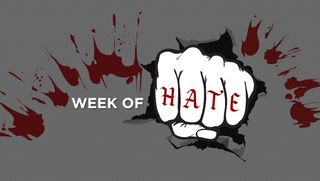 You will like us when we're angry