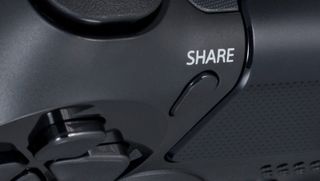 Share and Share we like
The PS4 Share Button is an amazing thing. Designed to incorporate the best of social networking and video streaming into one place, it is one of PS4s biggest selling points.
But did you stop to consider the possibilities beyond being able to tweet video clips and screenshots? You should. Its potentially the biggest revolution in gaming since polygonal 3D. Here are our ideas for ways the Share Button could (and should) be used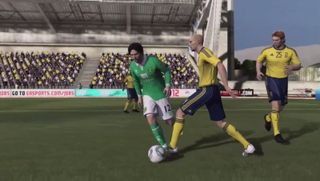 Instant replays of local gaming
The upload feature doesnt mean the action has to be shared with the broader community. With everything you play constantly being recorded to the consoles RAM, you need never again have to suffer the agony of FIFA refusing to replay a penalty decision or trying to decide who caused a crash in a split-screen racing game.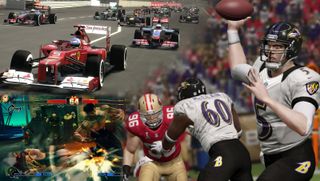 Live-streaming eSports
You will be able to broadcast your gaming via Ustream - that's been announced already. But theres more potential here than simply having your feed accessible to the world. How about scheduled football games in a league? An alternative F1 World Championship? Given the right marketing, the worlds best players could feasibly become real sports personalities if the wider world tunes into Ustream.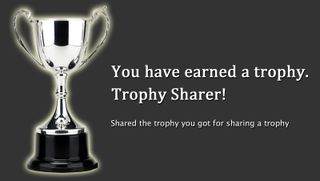 Relive every Trophy on your list
Just got the Trophy notification on a challenge youve been working on? Hit Share while the message is up and the moment could be preserved forever, linked to your PSN ID and viewable by anyone browsing your profile. Or you could just direct it straight at a friend of your choosing for ultimate bragging rights.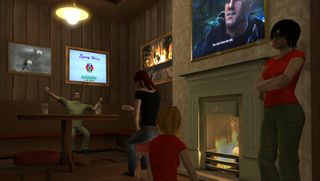 PlayStation Home digital artwork
Your greatest gaming moments need never be lost, but what use is that if you havent got somewhere to show them off? A new version of PlayStation Home (hopefully one that leaves Beta before PS5 is announced) might enable you to hang videoscreens in your gamerspace, replaying your best moments for anyone who swings by to have a look.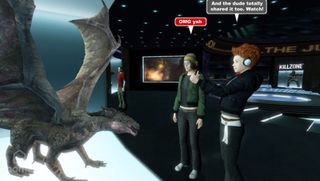 PlayStation Hall of Fame
Public online spaces could also have a Hall of Fame, where Sony moderators choose the greatest clips uploaded to the Gaikai service and display them for anyone to view. The greatest combos in Street Fighter, the longest knife kills in Call of Duty or the most spectacular pitch-long touchdown, all championed perhaps with prizes for any clip that gets selected.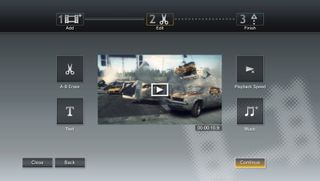 Gameplay montages
PlayStation 3 already lets you edit video, so why not give gamers the ability to capture footage on PS4, edit it into a montage then upload it to YouTube? Spectacular crashes, unaware sniper backstabs, the best fouls and inevitably the greatest glitches next-gen has to offer.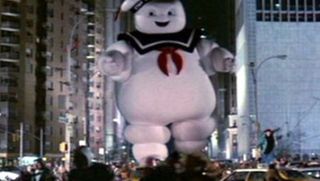 Film syncing for Party Chat
If two users are both subscribed to Netflix or an equivalent service, the Share Button could be used to synchronise playback of a certain film, allowing viewers to enjoy the film together despite being miles apart. It could also send out invitations, like Just started watching Ghostbusters on PS4 if you wanna see the Stay Puft bit, join now!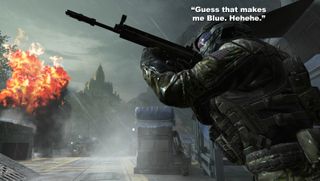 Machinima
There are some highly popular animations around that use game graphics, such as Red vs Blue which uses the Halo game engine. So, logically, Multiplayer modes + Share Button = Machinima. Surely. Expect the world to go machinima crazy when PS4 gets released thanks to everyone having access to the necessary tools.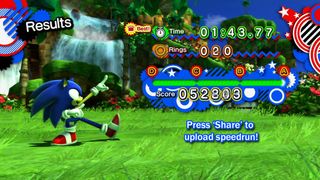 Speedruns
The Share Button is designed to use the last 30 seconds or so of game footage. However, dedicated time attack modes could feasibly see developers dedicate more RAM to the video recording space, allowing full-level speedruns in games like Sonic Adventure 3 (or whatever the next Sonic game will be called) to be uploaded to the internet.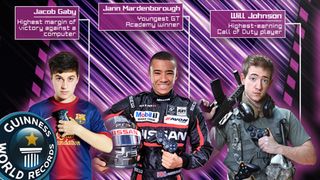 Official World Record attempts
Guinness World Records could feasibly set up its own PS4 account, have adjudicators present to guarantee fair play, then stream any and all World Record attempts, saving the best on its channel and even its website for the whole world to see.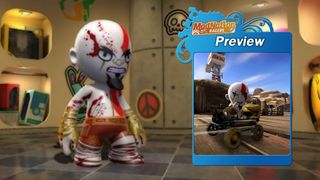 Trailers for user-created content
Created the most brilliant likeness of Chewbacca the world has ever seen in ModNation Racers? PS4s Share Button would allow you to capture footage of it in action, whether as a simple rotating camera head shot or gameplay with the content in action. Edit it together as a short, 20-second video and voila youve got yourself your own video advert, streamed from Gaikai whenever someone hovers over your masterpiece.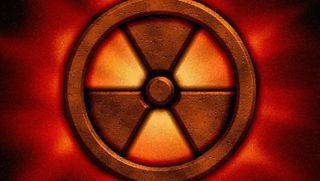 Never another dull loading screen
Why sit there twiddling your thumbs when you could be watching stuff? Imagine playing a sports game online, only while you wait for the match to load, you get to see your opponent's best goals before you face them for real. Share your best bits, submit them to the server and put the fear of God into your opponent before the whistle's even blown for kickoff.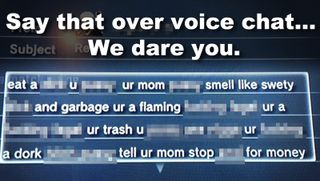 Revolutionise the PSN complaints process
Someone being racist? Homophobic? Abusive? All of the above? Simple. Just hit Share on the pad and their tirade or hate-filled text message can be sent straight to Sony. All the evidence is right there. With everyone aware that their every word can be captured at the press of a button, after the event, the Share Button could clean up online gaming overnight. We cant wait.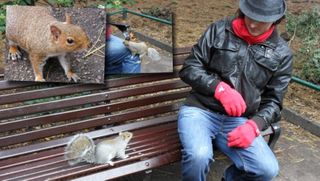 Share slideshows
Everybody wants to see your holiday snaps. In fact, until you mentioned you were going on holiday, they had been feeling a distinct void in their lives. PS4 can fill that void, with the Share Button able to send entire slideshows to select members of your friends list, or to create a Ustream video of its amazingness that can be posted on your MySpace page. Or, more likely, Facebook.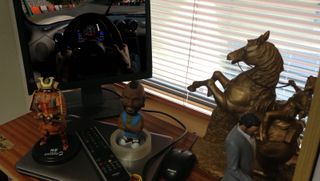 Any-screen gaming
The Share Button could also be used to send the game being played to other screens around the home. Believe it or not, any internet-enabled machine with a monitor is (theoretically) a potential new TV for your PS4, so it neednt matter that X Factor is on downstairs. Using your home router, you could send the picture somewhere else in the house and carry on. Further than Wii U's GamePad will reach, too...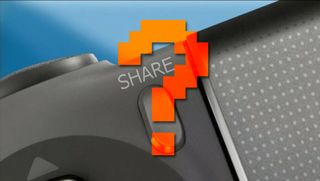 Thought of one? Do share it with us