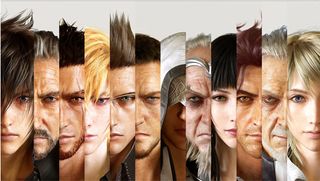 The paltry few
Updated on 3/27/2014
How hard it is to be an RPG gamer in this day and age? With the rise of over-the-shoulder shooters (as well as the FPS-RPG chimera) that don't take eons to finish, gamers just don't seem to have the time to sink into a traditional RPG. And where gamers go, developers go. But traditional RPGs are the reason many of us got into gaming--so where's the love?
There is love! Yes, most of the games coming out are the heavy hitters that we've all been seeing and waiting for. And yes, many are direct or spiritual sequels of franchises that weve seen do well. But in this list are some very interesting games that should pique your interest. And so, fellow RPG gamers, sit down, hang tight, and get excited for the new games of this genre to roll out.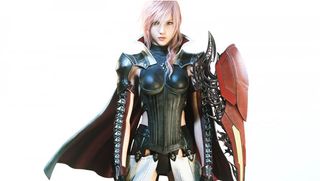 Final Fantasy XIII: Lightning Returns (PS3, Xbox 360)
Release date: Out now
Read our Lightning Returns: Final Fantasy 13 review now!
The third installment in the FFXIII universe. If you werent pleased by the first two stabs at it, wait before you refuse to pick this one up, because it does seem to be an interesting reapproach to the story. Picking up from where FFXIII-2 left off, this iteration of FF13 pits the protagonists of the previous games against each other. Theyve all gone their separate ways since awakening from crystal stasis, and now have differing ideas of how the new world will be. Its up to Lightning and Hope to set things straight.
More reasons to pick it up: 1) its one of the only high-budget, triple-A RPGs to actually have a release date, 2) you know its at least going to be pretty, and 3) this newfangled world drive concept. The game is designed with a dynamic world that keeps going whether youre with it or not; youll only see certain events if youre in the right place, and interesting Easter eggs will pop up upon revisiting strange locations at strange times. Sounds interesting at least.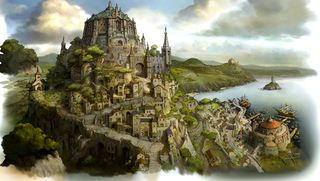 Bravely Default (3DS)
Release date: Out now
Whoa, it looks just like a Final Fantasy game! Which is good, because it is. Bravely Default, coming out sometime in 2014, will be the spiritual successor to Final Fantasy: The Four Heroes of Light. Not only is it tied to The Four Heroes, but it will be getting influence from other Final Fantasy games. Notable is the the job and battle system of FFV, which is a great game to revisit for those aspects if we may say so.
Not enough to convince you to get it? How about this: the game was very well received when it was released in Japan, with critics stating that it will bring you back to an older time of gaming while still keeping everything new and fresh.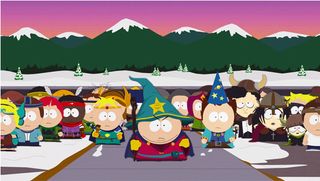 South Park: The Stick of Truth (PC, PS3, Xbox 360)
Release date: Out now
Finally, after delays and worries that this classy game wouldnt come out, South Park: The Stick of Truth will be released this year. If youre a fan of Trey Parker and Matt Stones writing in the show itself, or if youve ever seen the musical "The Book of Mormon," then itll be pretty much guaranteed that youll enjoy this game. Not only does it take the humor of the South Park show, but developer Obsidian Entertainment actually had to provide a proof of concept that it could accurately reflect the shows unique style in the game before being chosen to develop it.
You start as a new kid in South Park as all the other children are consumed by a LARPing event. What starts out as a simple task to make friends will ultimately end in you choosing sides in an incredibly epic (and undoubtedly crass) battle between all the South Park characters that you know and love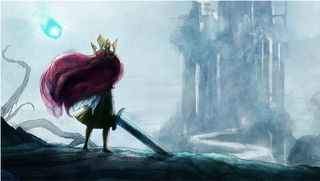 Child of Light (PC, PS3, PS4, Xbox 360, Xbox One, Wii U)
Release date: April 30, 2014
Weve already shared with you what we know about Child of Light, the upcoming RPG being developed by Ubisoft. Having a distinctly indie look and feel to it, the game follows young protagonist Aurora and her firefly friend as they attempt to restore the sun, moon, and stars. Dawwwww, that sounds so cute. But dont take this for a childrens game--it looks to be a well-crafted puzzle and turn-based RPG.
And that artwork! Just look at it. With whats been released already, Child of Light looks like it will be a stunning game. While there's no official release date yet, Ubisoft has promised it will be somewhere in 2014. So even if its December 31th, 2014, Child of Light will be in your hands in any form you wish (because its coming out on everything).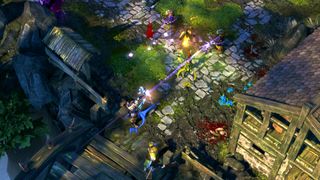 Sacred 3 (PC, Xbox 360, PS3, PS Vita)
Release date: August 26, 2014
If you've already blown through the recent Diablo 3 expansion, Reaper of Souls, and youre still thirsty for more demon-slaying, you might want to consider checking out Sacred 3. The plot is fairly straight forward: the big bad allied himself with demons and is running amok in a fantasy world. Sounds like the perfect excuse for you and your band of co-op buddies to mince every monster you see to a bloody pulp.
Sacred 3 plays much like Blizzard's popular Diablo series. Your clicking finger will get plenty of exercise as you destroy the evil hordes, collect loot from their corpses, and earn class-specific skills. Three additional characters follow you on every step of your quest, putting a strong emphasis on co-op play (up to four players online)--because who wants NPCs following you around? So, if you want to get the most out of Sacred 3, you'll want to fill those AI character slots with some real-life friends.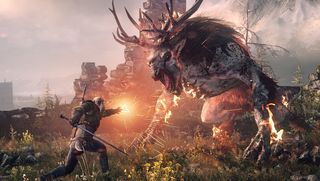 The Witcher 3: Wild Hunt (PC, PS4, Xbox One)
Release date: 2014
The Witcher 3 is slated to be huge. Like, 30x larger than previous Witcher games, 20% larger than Skyrim, youll-have-to-catch-a-boat-to-get-to-another-part-of-the-world huge. This massive, giant world will also be living and breathing. Similar to how Skyrim had NPCs had their own lives, The Witcher 3s world will be dynamic and able to exist with or without you. But its not just people; the ecosystem of plants and animals is living and rotating with time and the seasons.
If youve played the latest installments of this series (or to a lesser extent if youve read the Polish-language novels that inspired the game), then youll know whats going on because The Witcher 3 is a direct sequal to its predecessors. Its also the final of the trilogy, detailing the conclusion of Geralts storyline, which has been pretty involved up until this point. Judging from the first two games, and the trailers for this one, The Witcher 3 might be worth checking out.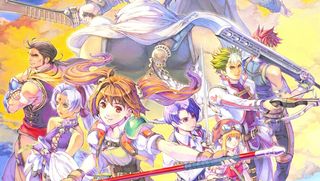 Trails in the Sky Second Chapter (PC, PSP)
Release date: 2014
If youre looking for straight up JRPG goodness, hopefully you wont have to look any further than Trails in the Sky SC. This is good news, because this game is actually the second in a trilogy of games. The first game, The Legend of Heroes: Trails in the Sky, received staggering reviews from JRPG and non-JRPG communities alike. Trails in the Sky SC directly follows this well-received storyline. So if you havent been keeping up: congratulations you now have a game to play while you wait! But if you have, then congratulations because the second installment will finally be localized!
The combat of the game employs a version of the classic turn-based strategy battle system. After running into an opponent on the main screen, opponents are transported to a grid battlefield where each character takes a turn running around the map; using arts, crafts, items, and attacks to secure victory.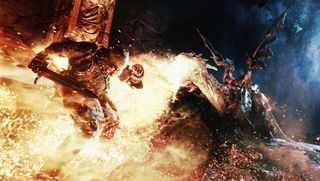 Deep Down (PS4)
Release date: TBA
At first glance this seems to be a chip off the old Skyrim medieval-dragon-slaying-weapon-swapping-strange-accents block. The E3 reveal trailer certainly shows that...until the last 10 seconds where it shows a Blanka avatar (a nod to the games producer Yoshinori Ono, best known for his work on Street Fighter) online asking a friend for help. This is where Deep Down plans to be unique: the game actually takes place in New York City, circa 2094. Apparently by touching certain magical objects, players are teleported back in time to seek treasure.
Deep Down--which is the games working title--will be implementing the Phanta Rhei game engine. Meaning everything flows, the Phanta Rhei engine is designed to make the entire experience run from cutscene to playable events to quick-times seamlessly and beautifully. The E3 trailer gives an example of this, with the player swapping in and out of cutscenes with absolutely no lag or sense of transition. It seems to be worth checking out, even if just for that.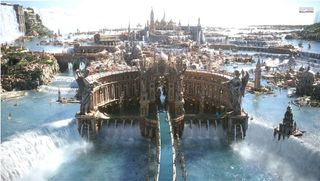 Final Fantasy XV (PS4, Xbox One)
Release date: TBD
Otherwise referred to as The Game Formerly Known as Final Fantasy XIII: Versus. After being announced in May 2006 along with the now sequel-riddled FFXIII, Versus fell out of the public eye. With being gone for so long, it was no surprise that fans began to give up on the game and its gorgeous cutscenes.
But now look! This year the title got a breath of fresh air as it was rebranded and reannounced as the next iteration of the Final Fantasy series, as the officially numbered FFXV . It also got a platform update, and was pushed back to be on the PS4 and Xbone. For many, this game represents the Final Fantasy series being on a precipice: if it does poorly, that will be just one too many disappointments from Square Enix in a row. But if it does well, it'll be considered a rebirth. So lets hope it does well.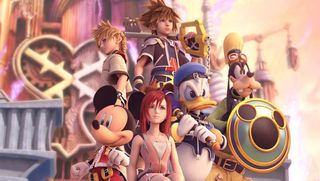 Kingdom Hearts 3 (PS4, Xbox One)
Release date: TBD
Kingdom Hearts 3: The 8th Installment. And were sure it's not the last, because this franchise has some of the most consistently good games currently being developed. Even the music can get us going. Unfortunately it wont do to get too terribly excited--not only has there been no official release date, but its been rumored that we wont be seeing the next installment of this lovely series until 2015.
Tragic. But until then, and until more RPGs come out, its highly recommended that you sink some time into the series as a whole. Lets be honest: nothing is right around the corner, and youll be surprised at the emotional journey this mash up of characters can take you through.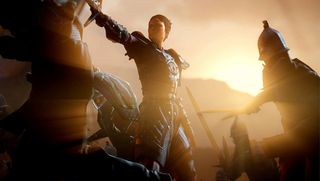 Dragon Age: Inquisition (PC, PS3, PS4, Xbox 360, Xbox One)
Release date: Q3 2014
The next iteration of Dragon Age to come from developer and producer Bioware, Inquisition will be the direct sequel to Dragon Age 2. From everything revealed, it looks like there will be just more of everything in this game. More customizability for your team, more choices within that customizability, and a bigger, more open environment. On this front Bioware has actually come out and said that they were looking at games like Skyrim for open-world inspiration. So thats exciting.
Youll also be able to import data from your previous Dragon Age playthrough, so the storyline you built in DA2 wont just fizzle away with the ending of that game. In an interesting move, the game will take place following events from the novel, Dragon Age: Asunder. So if you really want to be all caught up for this game, youll probably want to grab that book and give it a read.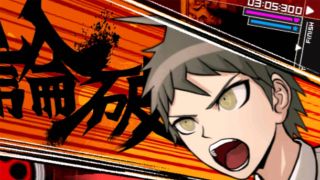 Danganronpa 2: Goodbye Despair (PS Vita)
Release date: Q3 2014
If you think that you had a hard time in high school, you really got nothing on the characters of Danganronpa 2--no one at your school wanted you dead. In the RPG/visual novel, you take the role of a super intelligent new student at Hope's Peak Academy. Thing is, the principal is a nut job, and he transports you and your classmates to an inescapable island. You're then tasked with murdering one of your fellow students and getting away with it. Pretty messed up.
Disturbing plot and all, the Danganronpa series has a history of having lots of interesting characters, addicting detective gameplay, and a comedic yet morbid touch thats incredibly alluring. If you like quirky high school drama, Danganronpa 2 is a portable release you'll want to look out for.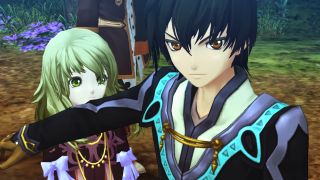 Tales of Xillia 2 (PS3)
Release date: 2014
Tales of Xillia 2 has been out in Japan for nearly two years to high acclaim, so you should be thankful that this high profile JRPG is finally getting localized in the west. Taking place a year after the first Tales of Xillia, you work your way through the twisting plot to decide the fate of the story's two leads, Ludger and Elle.
The main draw the Tales series is usually it's real time combat system. In Tales of Xillia 2, the character linking system from it's predecessor returns, allowing two characters to combine their moves and abilities into massively punishing attacks. Anyone who wants a change of pace from the more gradual, turn-based, tactical combat will find just that with this Tales sequel.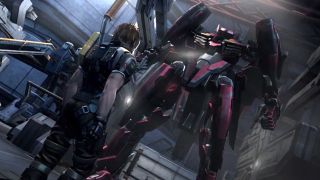 X (Wii U)
Release date: 2014
Monolith Software, the developers behind the Xenosaga games, is coming out with a new RPG for Nintendo's Wii U. There isn't much information on the game as of yet (or even if its coming out in the US), but we do know that it involves your character being able to jump into gigantic mechs called "Dolls." And not only can those huge humanoid machines can fly, but they can also transform into rolling tanks, helping you kick lots of monster ass.
What more do you need to know? That's really all the information we needed to know to add the game to this list. Now we just play the waiting game until Monolith decides to give us more details to mull over.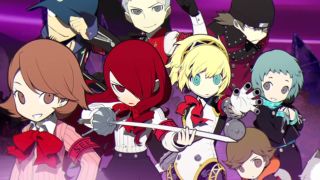 Persona Q: Shadow of the Labyrinth (3DS)
Release date: Q4 2014
Persona Q isn't the typical Persona RPG you might be used to. For Shadow of the Labyrinth, the gameplay has less of a focus on the social interactions between characters and lets players jump right into a plethora of dungeon-crawling--similar to the gameplay from the Etrian Odyssey series. Oh and another thing: Persona Q is a crossover title, so you'll be seeing characters from Persona 3 and Persona 4 teaming up, along with some new faces as well.
This marks the first time a Persona game has come to a Nintendo system, and just like several other titles on this list, most other info is still scarce. Be sure to check back for more details on Persona Q.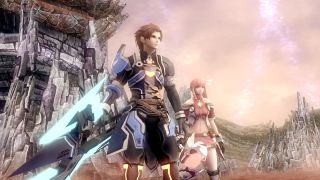 Phantasy Star Nova (PS Vita)
Release date: TBA
The next entry in the Phantasy Star series is coming exclusively to the PlayStation Vita, and what we got to see from its Tokyo Game Show 2013 reveal looks impressive. Nova is set in the same world as Phantasy Star Online 2, and you can expect the same type of cooperative combat with the game's four-player online support.
While the game was originally thought to be getting a release outside of Japan, that might not be the case after all. Sega has said, There are currently no plans to release Phantasy Star Nova in the Western market. Should this change, we will ensure the information is shared as soon as possible. So that means it could change, right? We'll just have to wait and see.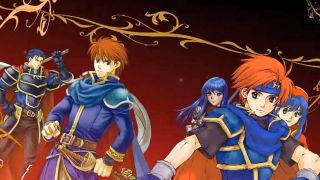 Shin Megami Tensei X Fire Emblem (Wii U)
Release date: TBA
Shin Megami Tensei X Fire Emblem is another major RPG coming to the Wii U. Crossovers seem to be all the rage these last few years. Developer Monolith's crossover title Project X Zone mixed characters from Namco, Capcom, and Sega games in an RPG adventure that had Mega Man X, Jin Kazama, and Frank West all sharing the screen. Now developer Atlus hopes best that by mixing the Shin Megami Tensei crew with the likes of Marth, Roy, and Chrom from Fire Emblem.
Other than some swirling rumors saying the game will be set in the modern era, that's pretty much all thats known so far. The reveal trailer from early 2013 didn't have too many details, so there is no indication of what the actual gameplay will look like. Perhaps, it will go with something similar to Project X Zone's active battle system, which would fit for Fire Emblems grid-based style.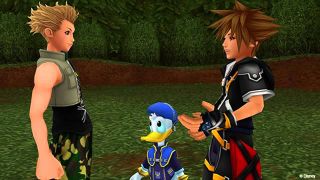 Kingdom Hearts HD 2.5 Remix (PS3)
Release date: 2014
Ok, this is actually a collection rather than a new release, but hey, it's still worth knowing about. The Kingdom Hearts HD 2.5 Remix includes both Kingdom Hearts 2 Final Mix and Kingdom Hearts Birth by Sleep Final Mix editions. What's really cool is that this collection is the first time the Japan-only Final Mix editions of these titles will be released in the west.
We're not going to try to summarize the convoluted Kingdom Hearts story right here (you can get all that info in our article on Kingdom Hearts' history), but if you are looking for another reason to hang out with some of your favorite Disney characters once again, this is your chance. Only now itll be in 1080p.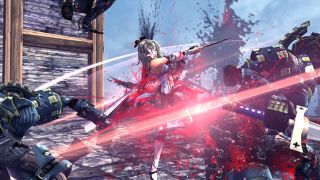 Drakengard 3 (PS3)
Release date: May 20, 2014
Looking for an RPG that lets you ride on a dragon and hack your enemies to bits with a sword? Well, look no further, because Drakengard 3 is coming to the west. You play as Zero, a woman on a mission to kill her five god-like sisters for some reason. Zero's motivations aren't exactly clear. But whatever, you get to ride a badass dragon!
The combat takes center stage in Drakengard 3, with hack n slash real time combat. On the ground, as Zero builds up combos and destroys her enemies she becomes bathed in blood and enters her "Excited" mode, giving a limited boost to her abilities. Then you mount your dragon and take to the skies, scorching your foes with your beast's flame breath. Need we say more?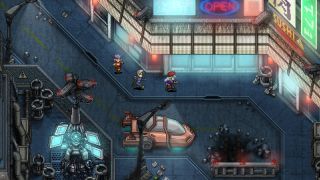 Cosmic Star Heroine (PC, PS4, PS Vita)
Release date: 2014
There's just something about the pixelated art style that makes an RPG an instant must-have. Cosmic Star Heroine is a Kickstarter success that comes from Zeboyd Games (the developer that made hilarious Cthulhu Saves the World) and it's inspired by legendary 16-bit titles like Chrono Trigger and Suikoden.
You play as a government secret agent Alyssa L'Salle in a sci-fi world. Basically, she's saved the day a dozen times over (all in secret), but then she discovers an evil conspiracy within her own government, gets outed as a spy, and is on the run as she tries to escape the villainous organizations that now know her identity. Cosmic Star Heroine looks to have everything to make us immediately interested: turn-based battles, awesome retro visuals, and Chrono Trigger-style multi-character combos.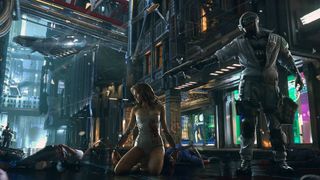 Cyberpunk 2077 (PC, PS4, XBox One)
Release date: 2014
CD Projekt Red has built up such a stellar reputation with the Witcher series, so as soon as we heard it was developing a new RPG (in a dystopian future no less), we just couldn't help being excited about it. The game is based on the tabletop RPG series Cyberpunk, taking place in a future world where robots look like people, but they have really spiky spikes that come out of their arms.
If the epic trailer is any indication, Cyberpunk will be just as jaw-dropping visually as the Witcher series and won't shy away from mature themes--like blowing the robot brains out of a very human-looking robot. There haven't been many details since the release of the reveal trailer, but we'll be sure to have share any information on Cyberpunk 2077 as soon as it's available.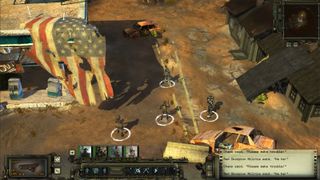 Wasteland 2 (PC)
Release date: TBD
The Kickstarter-funded Wasteland 2 totally looks like a Fallout game, right? Well, yeah, probably because the original Wasteland was the game that inspired the now blockbuster Fallout series in the first place. The original creators have started making a sequel, putting you in charge of a ragtag group of survivors as they wade through the dangers of the desolate, post-apocalyptic world.
You control a group of fully customizable Desert Rangers, allowing you to modify their skills, weapons, equipment, and appearance as you see fit. Once they're suited up and ready to go, you can take them out into the wilderness to fight enemies in the XCOM-style, turn-based combat system, taking on quests to level up your characters.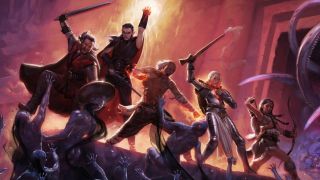 Pillars of Eternity (PC)
Release date: 2014
Obsidian is working on another fantasy RPG, and it looks an awful lot like the old Baldur's Gate titles it once worked on. But thats in no way a bad thing. Pillars of Eternity is set in a brand-new world with its own mythology and characters, but you can expect many of the typical fantasy tropes. You'll create your character from a variety of race and class choices, gather companions, and venture out into a world full of magic and creepy monsters that want to eat your manflesh.
The game's mechanics are heavily influenced by the tabletop RPG rules of old, taking into consideration combat rules like roll-to-hit and strength-based character inventories. Pillars of Eternity definitely has an old-school vibe to it. So if you're looking for a game thatll give you a blast from the past, Obsidian's upcoming adventure might be right up your alley.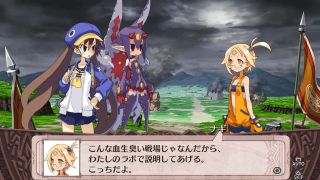 Disgaea 4: A Promise Revisited (PS Vita)
Release date: Summer 2014
If you missed 2011's Disgaea 4: A Promise Unforgotten on the PS3, here's another chance to experience the vampire Valvatorez's story on the go. An exclusive to the PS Vita, Disgaea 4: A Promise Revisited includes all of the DLC from A Promise Unforgotten and brings in additional scenarios and character backstory to the core campaign.
The developers have also included cameos from the fan-favorite Disgaea games' characters, added newcomers to the story, and increased the number of skills and abilities you can earn. Sounds like as good a reason as any to revisit one of the best entries in the series.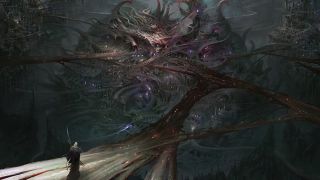 Torment: Tides of Numenera (PC)
Release date: 2015
Torment: Tides of Numenera is a spiritual successor to the classic RPG Planescape: Torment. With some rather large shoes to fill, the developers at inXile Entertainment Kickstarted the project to create the heavily story-driven experience. You'll explore the fantasy world of the future. That's right, it's so far into the future that things have gone medieval again. The game will be played from a 2.5D isometric perspective and will focus on character interaction and exploration rather than combat. Also, all of the RPG staples seem to be making an appearance, like character customization and leveling, plus there's a dialog tree system in place that we're assuming will work to branch out plot lines a la Mass Effect. If Torment didn't sound awesome already, the game's pedigree alone is enough to warrant excited anticipation.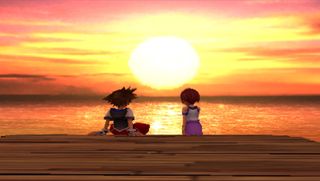 At least we have cutscenes to watch on YouTube
So...yeah, theres everything thats slated for the next year or so across all consoles. It would've been so easy to add heavy hitters like Persona 5 on there, but games like that are just so far off its not even worth it to get your hopes up. There are definitely some surprises on this list though, and some unsung games that deserve a bit of hype with them. And of course we always have our beloved pre-release cutscenes to watch over and over again, because damn they're gorgeous.