World Cup 2010: Spains 10 Best Films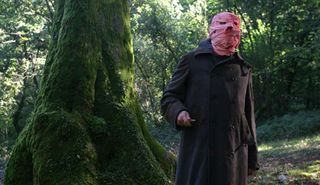 Timecrimes (2007)
The Film: A dark and tightly plotted time-travelling thriller, with a pleasingly downbeat touch. A middle-aged nobody stumbles into a time loop and finds himself making mistakes he struggles to fix.
If It Was A World Cup Manager: It would be current Italy boss Marcello Lippi, who left the Azzurro top job after winning the world cup in 2006, only to rewind the clock two years later and find himself back at the helm again.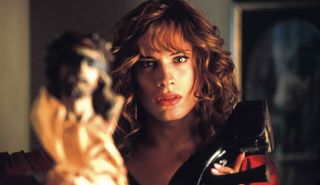 Bad Education (2004)
The Film: A twisting trawl through the twin lives of two Catholic schoolboys, who grow through sexual awakening and abuse, before meeting again as adults having become very different people.
If It Was A World Cup Manager: England's 1998 boss Glenn Hoddle, who also became mired in religious controversy when some barmy statements about disabled folk spilled to a newspaper hack cost him his job in 1999.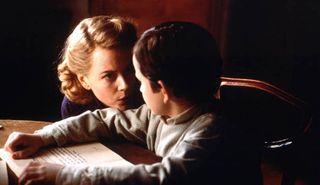 The Others (2001)
The Film: Ghostly English language thriller starring Nicole Kidman and directed by Spanish helmer Alejandro Amenábar. Kidman's young mother looks after her two children in her cold, haunted stately home, while awaiting the return of her soldier husband.
If It Was A World Cup Manager: A boundary-crossing production with heavy use of English stars? It's got to be Jack Charlton leading his green army of Irish scousers in the 1990 world cup.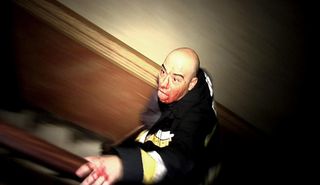 REC (2007)
The Film: A shaky, violent stab of horror, which tells the handicam story of an apartment building in lockdown following the outbreak of what appears to be a deadly virus.
If It Was A World Cup Manager: It would be current Brazian boss Dunga - not only is it much better than its unassuming appearance first suggests, but like Dunga the film doesn't rely on tried and trusted superstars for success.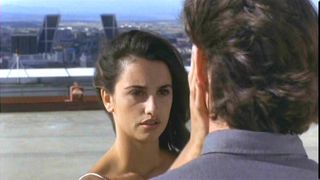 Open Your Eyes (1997)
The Film: Dizzying, dramatic sci-fi about loss and love, starring Penélope Cruz in the same role she would play in the Hollywood remake, Vanilla Sky.
If It Was A World Cup Manager: It would be big Phil Scolari, who scored a hit in 2002 by winning the cup with Brazil, and attempted a ultimately slightly rubbish remake four years later with Portugal.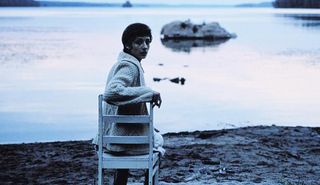 Lovers Of The Arctic Circle (1998)
The Film: Julio Médem's fractured, circular look at love and coincidences as told through the lives of two life-long lovers and friends. It is a grand romance, a bond that bends fate and connects these lives from one end to the other.
If It Was A World Cup Manager: That most romantic of all football managers, French boss Raymond Domenech, who reacted to France's awful exit from Euro 2008 by proposing to his girlfriend Estelle Denis on live television. She said no.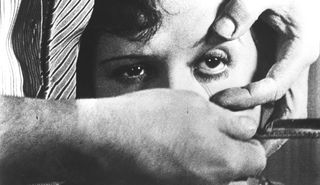 Un Chien Andalou (1929)
The Film: Co-created by Spain's premier surrealist duo Salvador Dalí and Luis Buñuel, this 16-minute short is a burst of freeform images and disturbing avante garde juxtaposition.
If It Was A World Cup Manager: Short, utterly mental and with bursts of brilliance – it's Argentina boss Diego Maradona.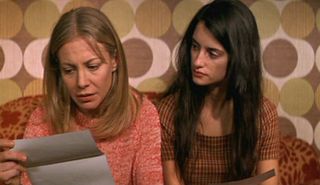 All About My Mother (1999)
The Film: Pedro Almodovar's beautiful, big-hearted and overbearing drama about love, death and motherhood, featuring a woman who goes on a journey through her past following the death of her young son.
If It Was A World Cup Manager: Overblown, melodramatic, emotional – damn, we've already used Maradona. Instead we'll go for Enzo Bearzot, who unshackled the usually demur Italian side in 1982 and allowed them to play expressive, dramatic football.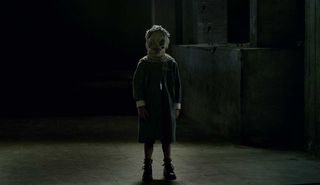 The Orphanage (2007)
The Film: Expertly creepy chiller about a young couple with an adopted son who return to the orphanage where she grew up, only to be plagued by a phantom child wearing a Hessian mask.
If It Was A World Cup Manager: It would be England's own Fabio Capello, a man who can also be very intimidating - the disciplinarian manager earned the nickname Don Fabio at Real Madrid - but like the film also has an artistic side. The Don has a private art collection worth an estimated £17 million.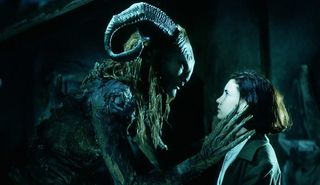 Pans Labyrinth (2006)
The Film: Mexican Guillermo Del Toro's dark blend of grim Spanish Civil War realism with frightening flight of fancy, as a young girl caught in the conflict escapes to a dangerous fantasy world.
If It Was A World Cup Manager: Gus Hiddink, whose ultimately unsuccessful campaigns with the Netherlands, South Korea and Australia mirror the film's bittersweet ending: he may not win, but just for a moment he allows people to dream.