The Abstract Movie Poster Quiz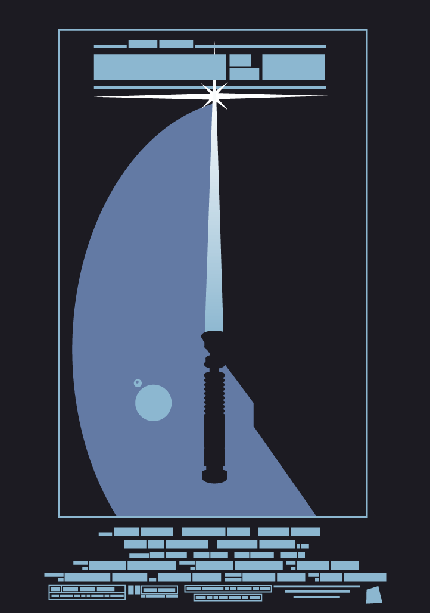 I Sense... A Presence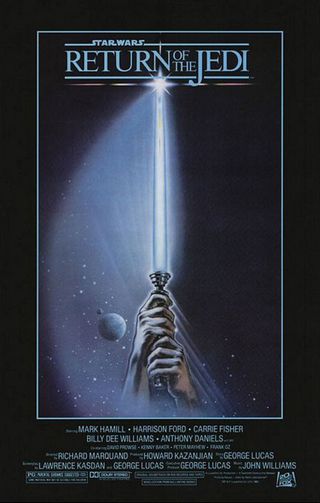 Answer: Return Of The Jedi (1983)
Lightsabre! Course it was. Next...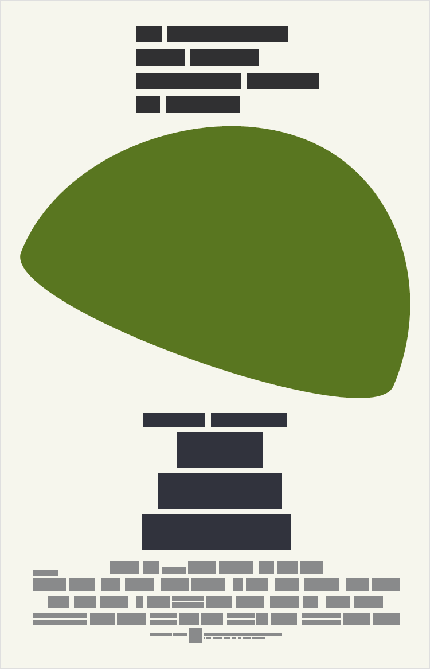 Fog Of War
Another easy one. Look for big familiar shapes and colours.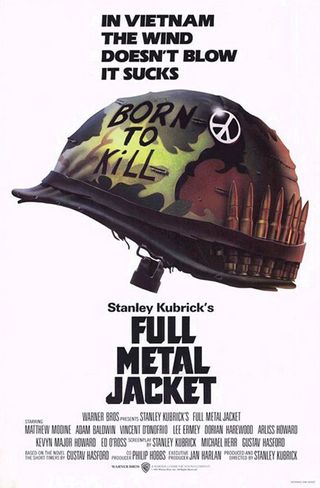 Answer: Full Metal Jacket (1987)
You got the hat, right? Course you did.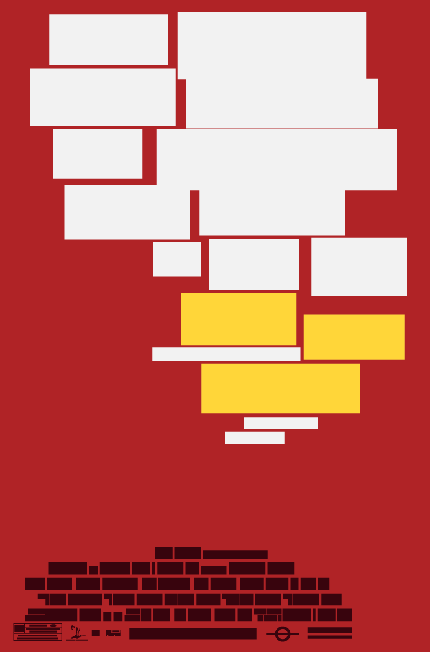 I Spy...
Sometimes, though, shapes aren't enough. In that case you're going to have to study the text real hard. Just make sure you destroy it once you're done...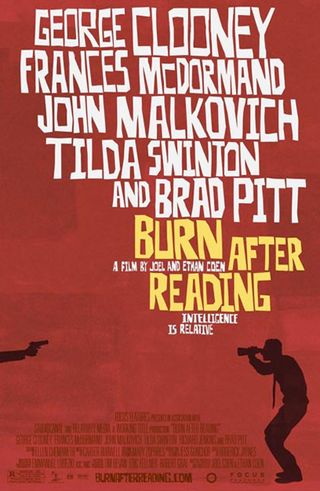 Answer: Burn After Reading (2008)
Do a Brad-style chest-pump dance if you got that one.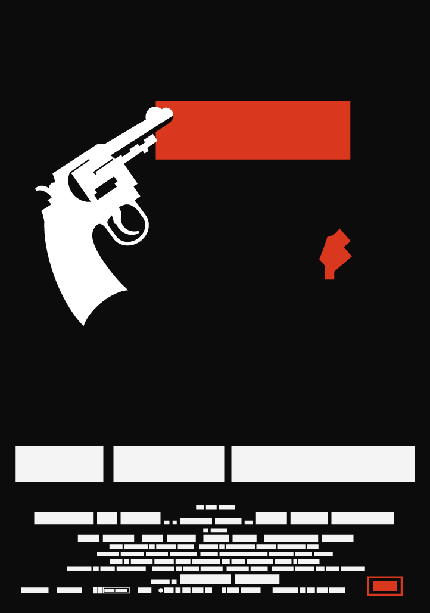 You've got red on you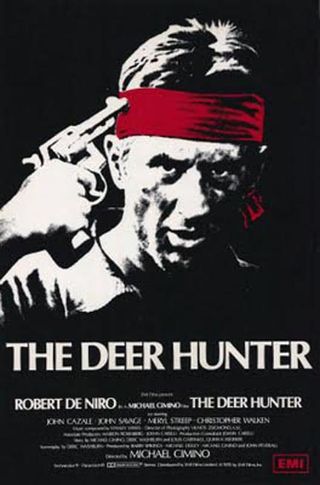 Answer: The Deer Hunter (1978)
Well done if you guessed Bobby's iconic headband and Russian roulette revolver.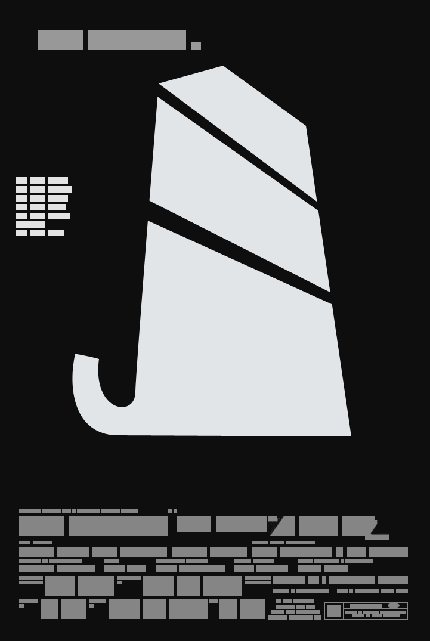 Name up in lights
It's not a giant elephant. Promise.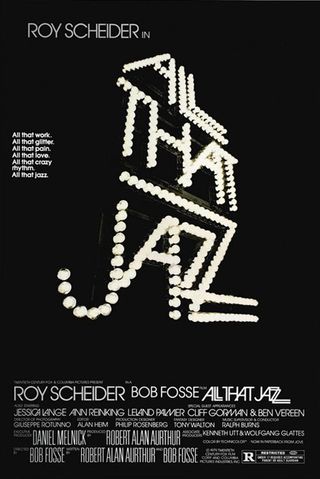 Answer: All That Jazz (1979)
Instead it's the fizzing neon lights of Bob Fosse's frantic stage drama.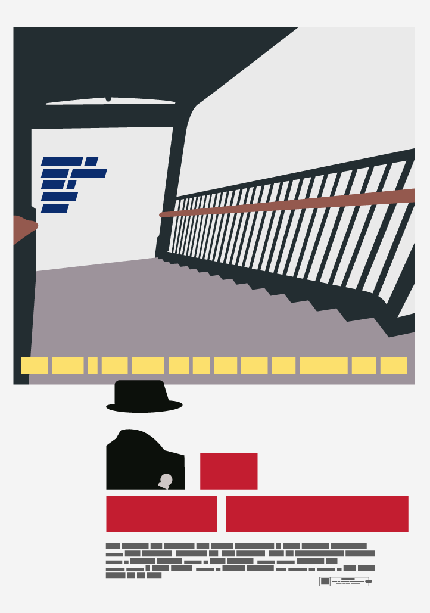 Do I ever what? Where?
Stairs, a hat, some writing. Not a lot to go on...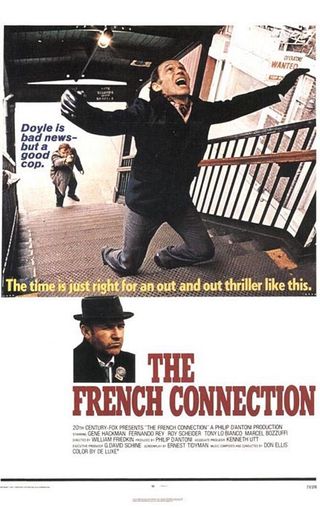 Answer: The French Connection (1971)
Altogether now: "Ever pick your feet in Poughkeepsie?"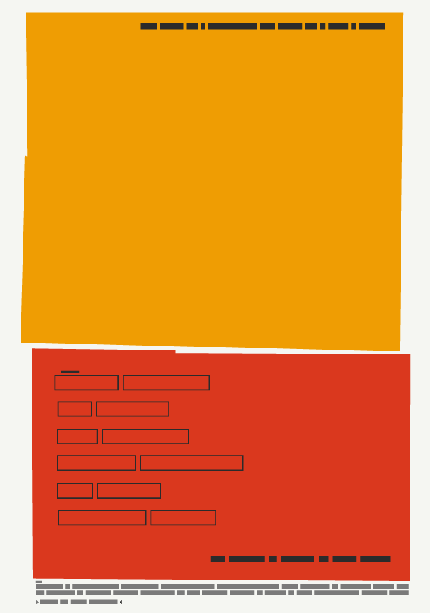 Body blow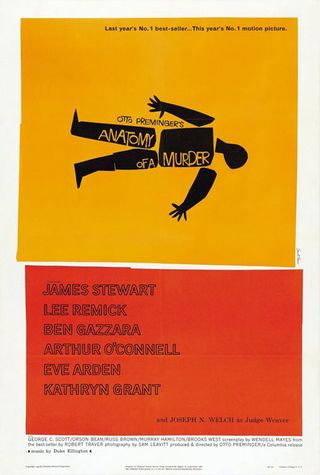 Answer: Anatomy Of A Murder
Fractured orange and yellow squares are all that identify this Otto Preminger crime drama.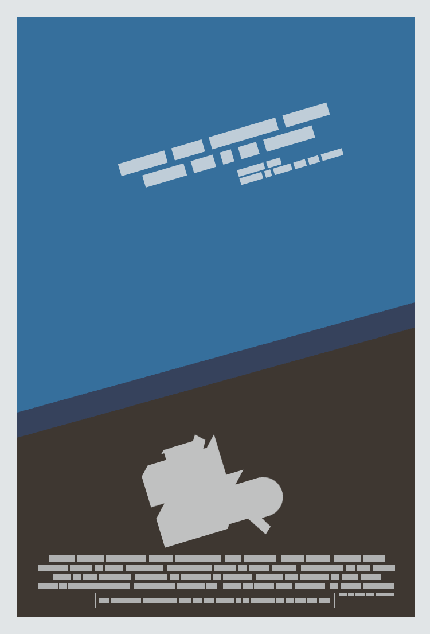 Ashes to ashes
The slant, that font... But there's something missing.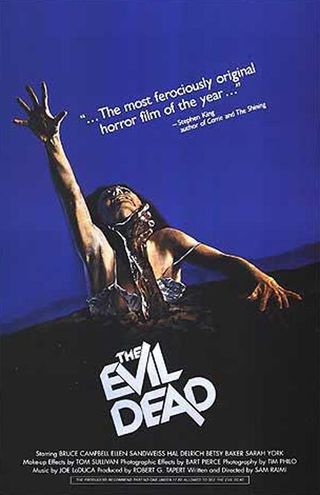 Answer: The Evil Dead (1981)
Oh yeah! We're missing a terrified woman being pulled into the earth by demonic hands.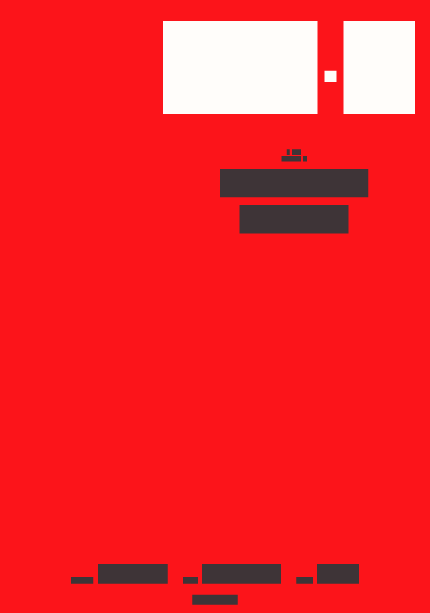 Say cheese!
Not much detail here, but it's worth zooming right in.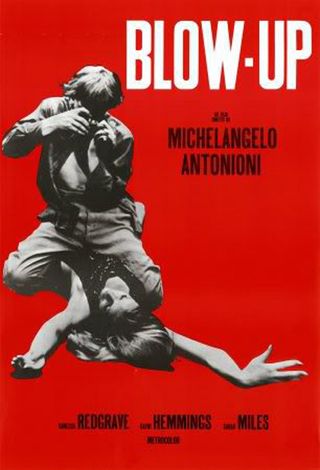 Answer: Blow-Up (1966)
Congrats if you got that - did the hyphen give Anontioni's swinging London mystery away?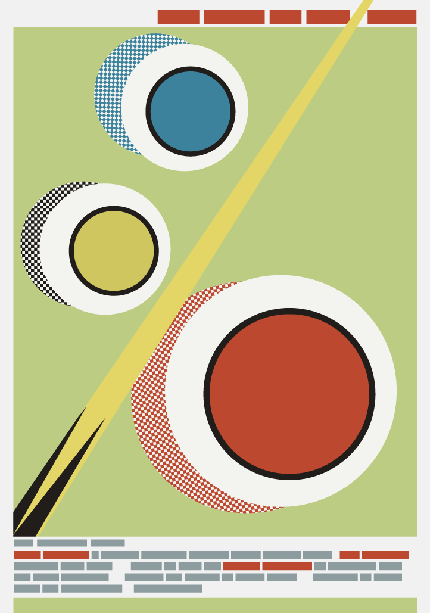 Hate the game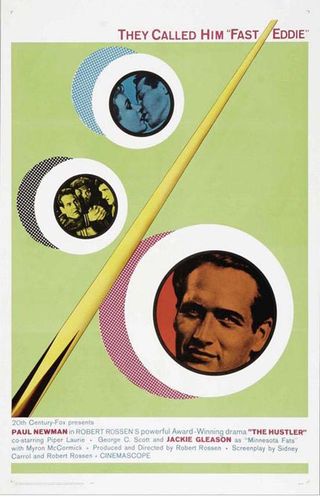 Answer: The Hustler (1961)
It's nine-ball pool, of course, and Fast Eddie's chalking up...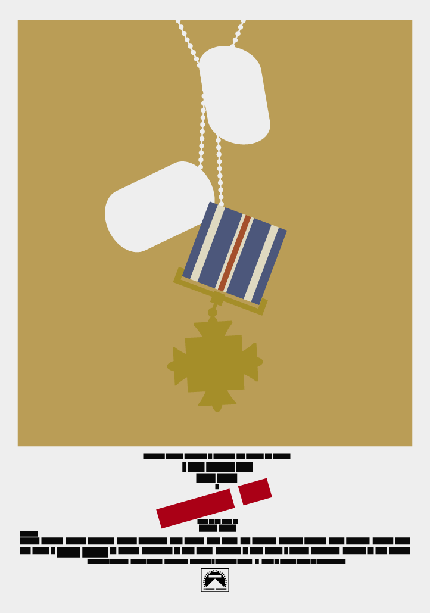 Damned if you do...
Military silhouettes - a dog tag, a medal. Where have you seen that irreverant type-setting before?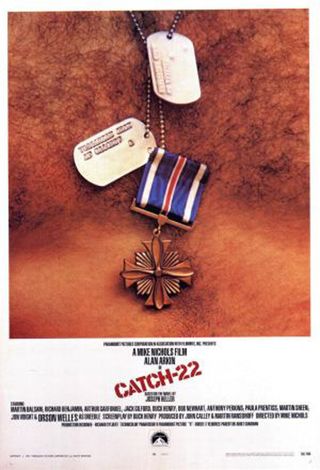 Answer: Catch-22 (1970)
It's Mike Nichols' classic WW2 farce, Catch-22.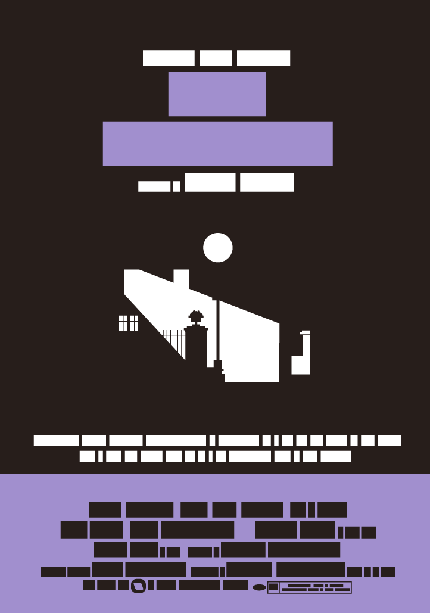 Compelled much?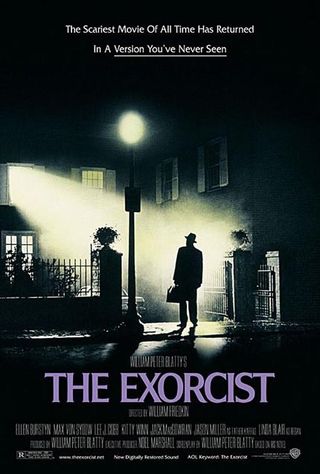 Answer: The Exorcist (1973)
The brilliant poster for William Friedkin's supernatural horror is super-recognisable even in blob form.
But seriously...
Stylish, minimal, dark - which recent blockbuster is this a poster for?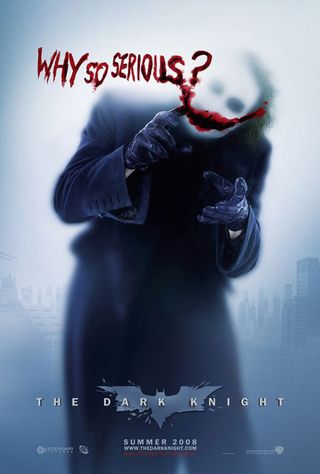 Answer: The Dark Knight (2008)
It's Heath's Joker from 2008's mammoth The Dark Knight. Look closely and you can even make out the Warners badge on the abstract.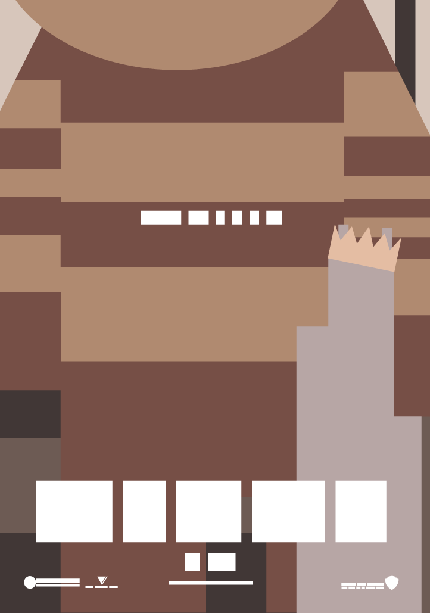 What's the rumpus?
Stripes, brown, and a crown. Easy!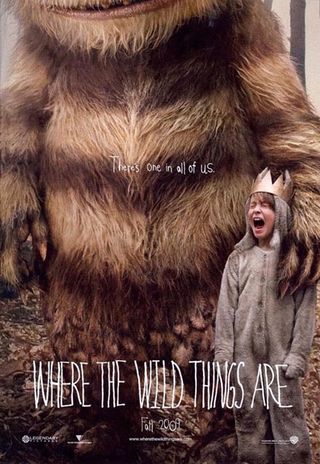 Answer: Where The Wild Things Are (2009)
Did you spot Max's king of all Wild Things head-gear?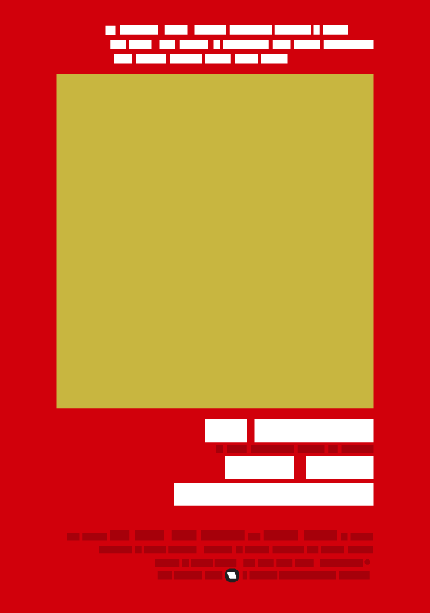 Every dog...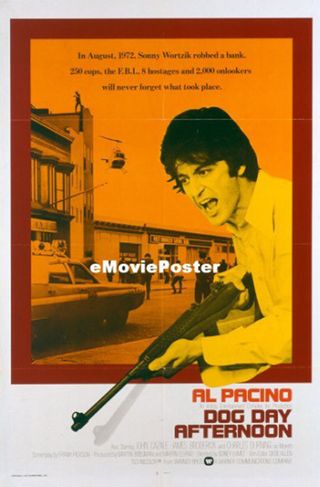 Answer: Dog Day Afternoon (1975)
That gun belonging to Al Pacino, screamy hold-up guy extraordinaire in Sidney Lumet's heist classic.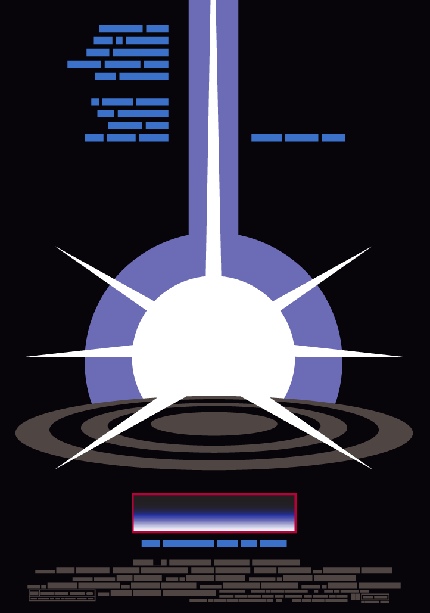 Such a user
There's a definite sci-fi touch to this dark image.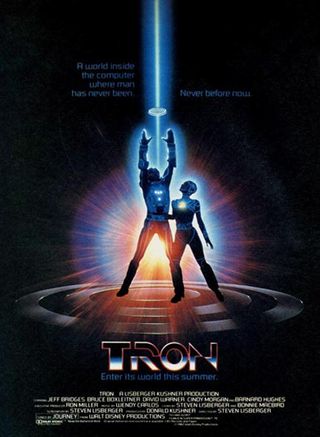 Answer: Tron (1982)
It's tiny electro-hero Tron! Bathed in some kind of data laser, holding an info disc, of course.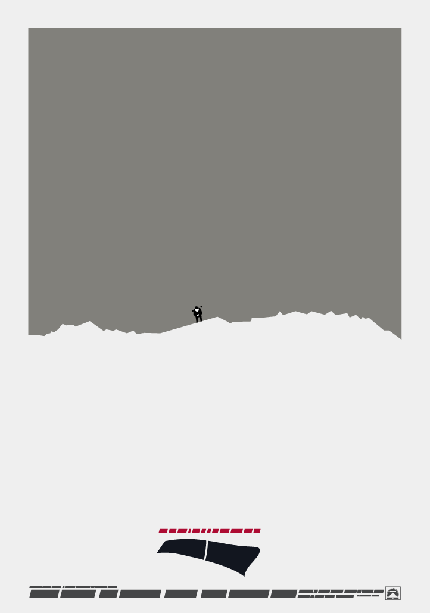 Great white
Hmmm what's this, then? Clue: not the upcoming film version of Horace Goes Skiing.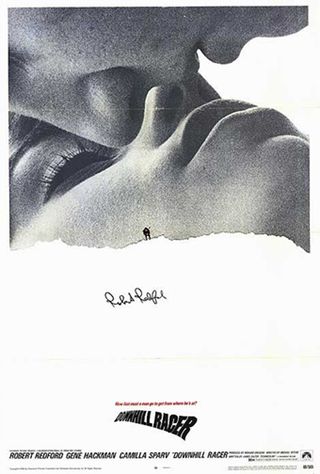 Answer: Downhill Racer (1969)
But it is the poster for early on-the-slopes Robert Redford drama, Downhill Racer.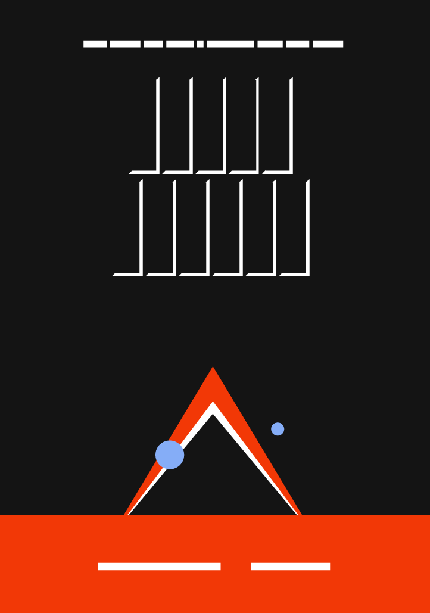 Seeing red
Hmmm. Looks space-ish again. Or like a volcano going off in the dark. Guesses?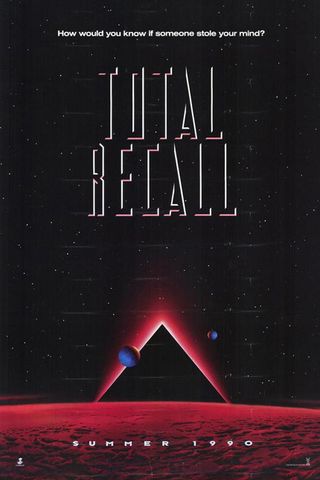 Answer: Total Recall (1990)
Yes, it's Arnie's mind-melting sci-fi adventure. Implanted memories are the only acceptable reason for not getting that one.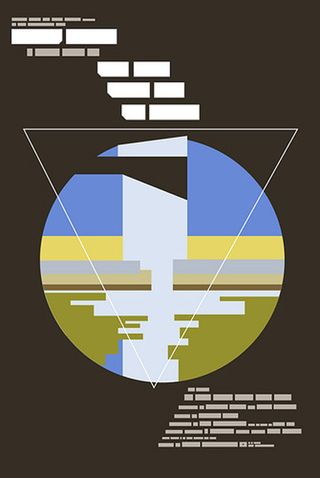 With a bump
They're looking more and more like covers for Spectrum games, aren't they? Try to ignore that and focus on potential clues - a hat, the sky, the earth...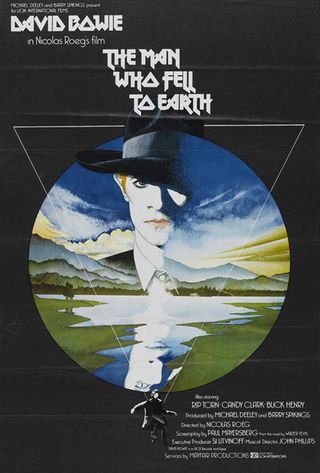 Answer: The Man Who Fell To Earth (1976)
And they all belong to David Bowie: the hat on his head, the sky from which he fell and the earth on which he landed.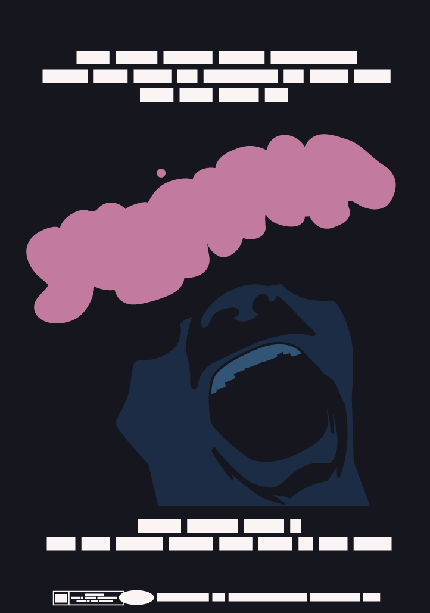 Not so mellow yellow
Not particularly hidden, this one - scare-fans, don't keep us in suspense...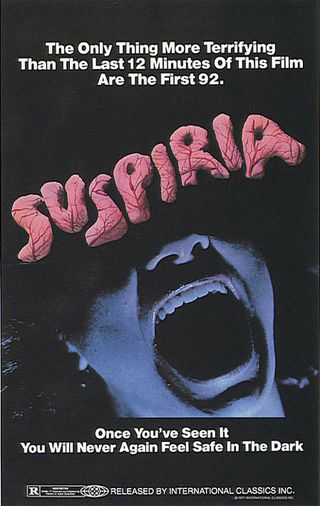 Answer: Suspiria (1977)
It's the haunting poster for Dario Argento's chilling giallo, Suspiria.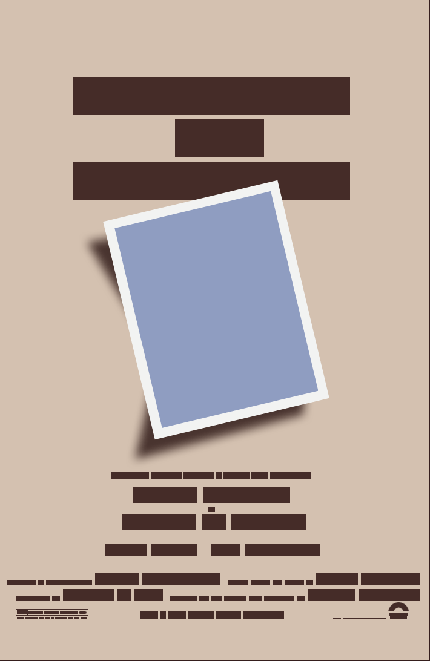 Snap shot
A polaroid maybe? A snapshot of happier times?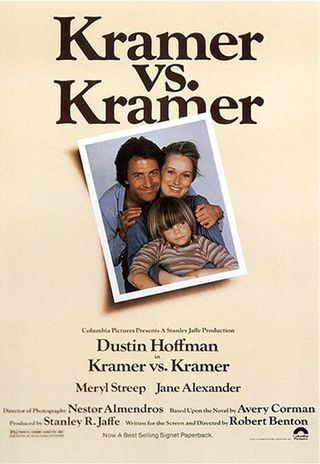 Answer: Kramer vs. Kramer (1979)
It's light-hearted divorce romp Kramer vs. Kramer.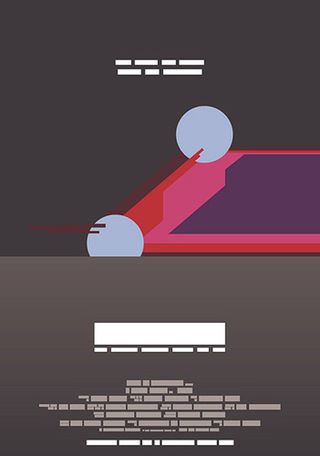 Spicing things up
Two moons over one lonely desert.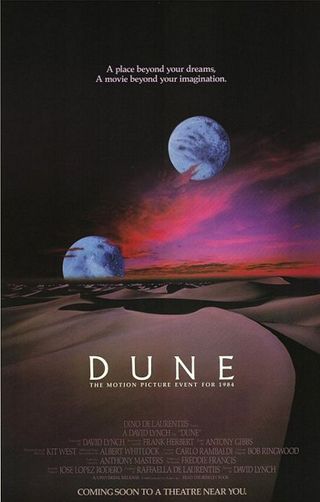 Answer: Dune (1984)
But no amount of moons could save David Lynch's epic sci-fi folly.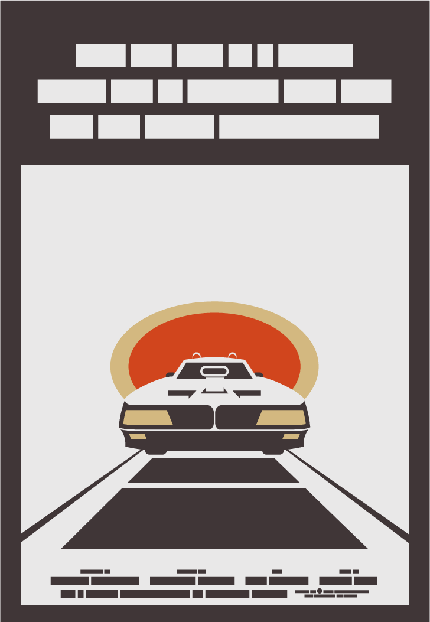 Hit the road
Whose car is that burning a trail towards us?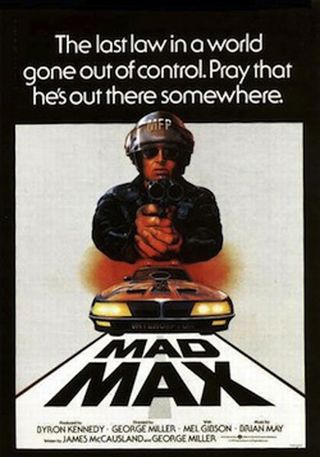 Answer: Mad Max (1979)
It's Mad Max's Interceptor, gliding over the end-days tarmac. Good work if you got that one...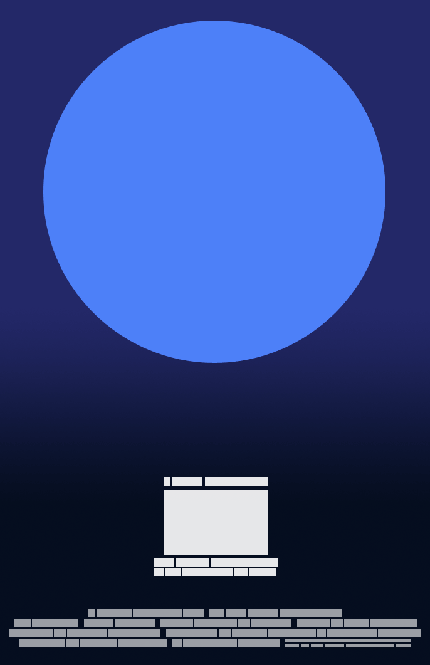 By the light of the moon
It might look like an inscrutable block of basic shapes and colour, but this is also one of the most recognisable film posters of all time.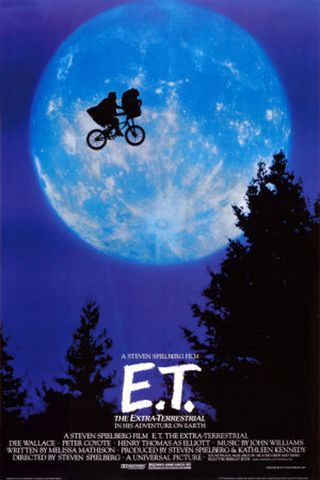 Answer: ET: The Extra-Terrestrial (1982)
Surely you got that one - it's the huge moonlight-silhouetted bike ride on the marketing for blockbuster smash ET.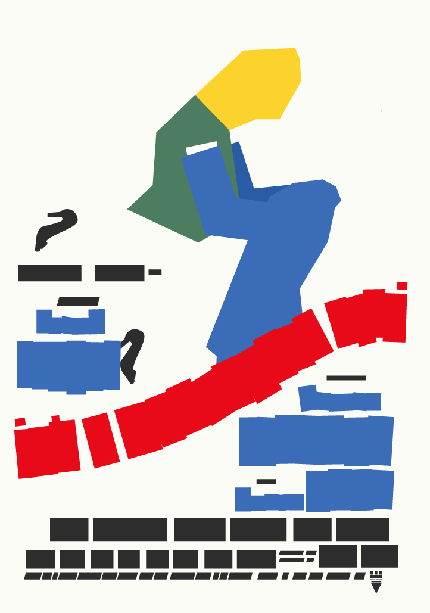 Life, capricious life
What seasonal classic is lurking beneath the squirts of colour on this blurred poster?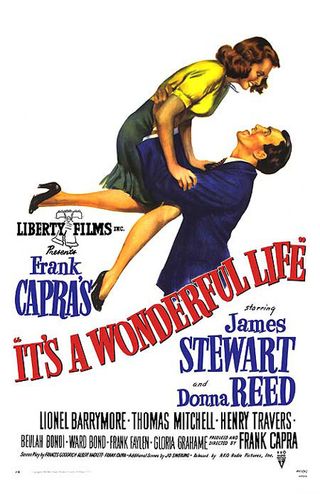 Answer: It's A Wonderful Life (1946)
It's Frank Capra's guaranteed Christmas tear-jerker, It's A Wonderful Life.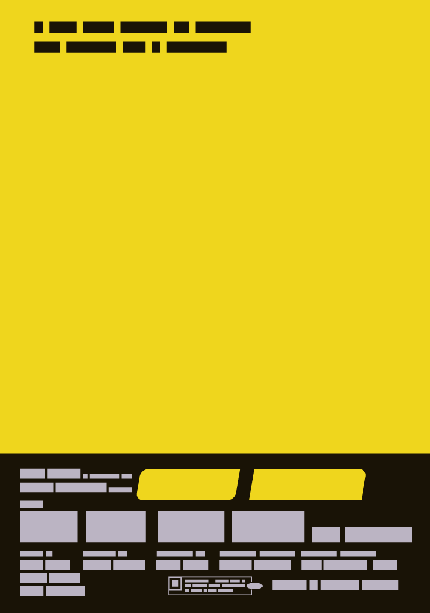 No free rides
Nothing easy about this one, though that slant in the title text might give the game away.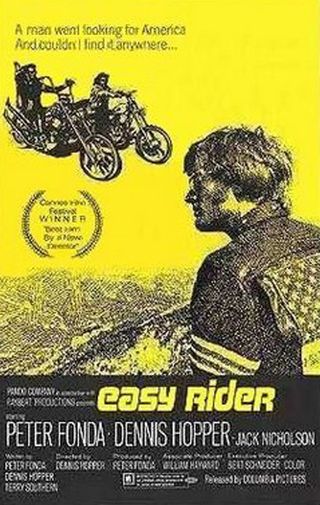 Answer: Easy Rider (1969)
It's Dennis Hopper's seminal road movie and counter-cultural masterpiece, Easy Rider.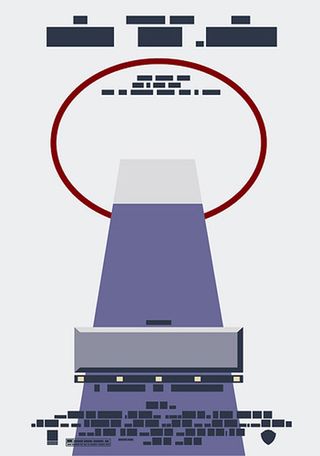 Child's play
Not much to go on here - except maybe that ring, but it's hard to be sure exactly what that is .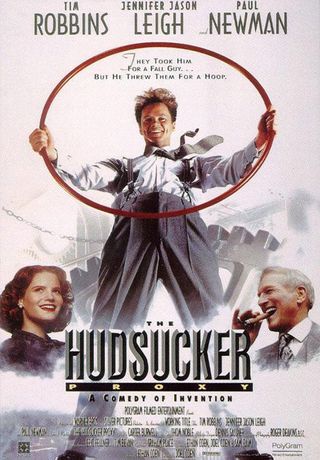 Answer: The Hudsucker Proxy (1994)
Well done if you guessed the red ring was in fact Norville Barnes' multi-purpose leisure invention. You know, for kids.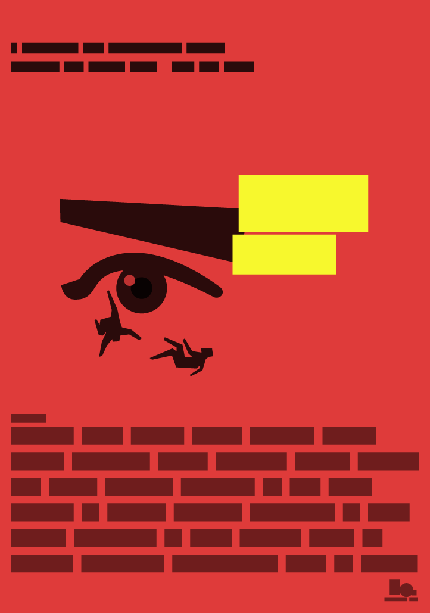 Inner space
Striking graphic design, but what's the film behind the red mist and dramatic figures?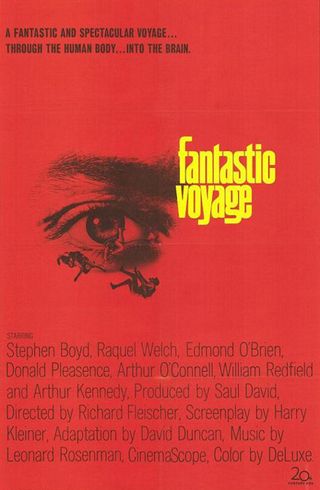 Answer: Fantastic Voyage (1966)
The answer is Richard Fleischer's biological blockbuster, Fantastic Voyage.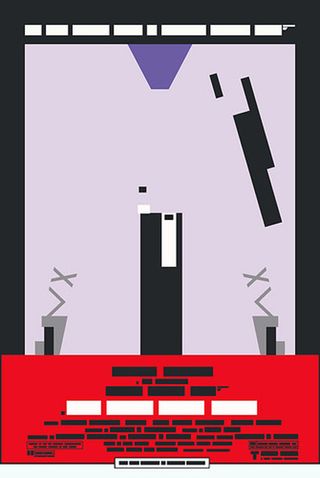 Top secret
A right old jumble, this one. Wait a second - is that a bow-tie?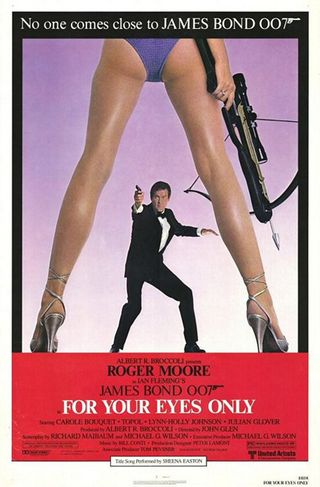 Answer: For Your Eyes Only (1981)
It is a bow-tie, and it belongs to none other that super-agent and suave dinner dresser, James Bond.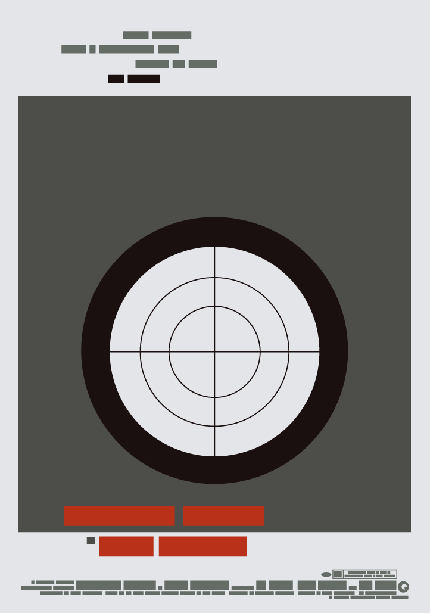 Hard target
Low on detail, but even the abstract poster hints at a concrete landscape and a shooter...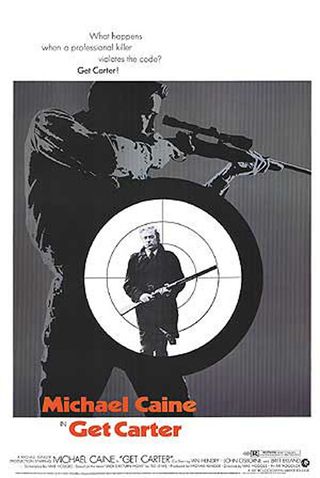 Answer: Get Carter (1971)
...which means it can't be anything other than Brit gangland classic, Get Carter.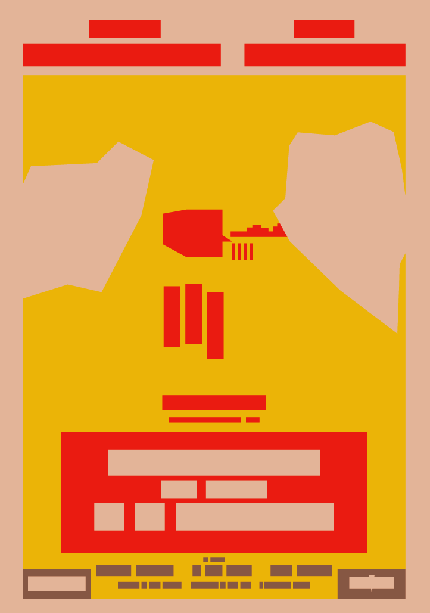 If it's OK by them...
The last one is a toughie, so have this clue: yes, all that yellow stuff is sand...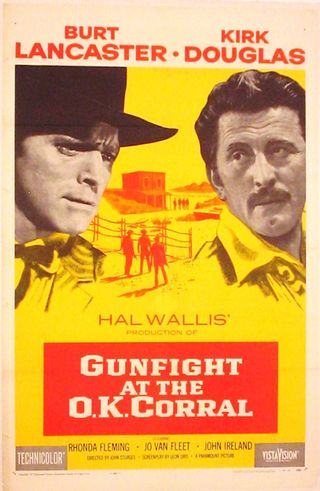 Answer: Gunfight At The O.K. Corral (1957)
Big pat on the back if you got this one, the poster for Burt Lancaster and Kirk Douglas' big shout-out hit.