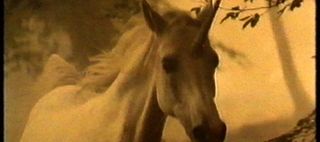 Blade Runner (1982)
The Dreamer: Rick Deckard, a 'blade runner' tasked with hunting down a gang of renegade replicants in Ridley Scott's cyberpunk vision of LA in 2019. Debate still rages over whether or not Deckard is actually a replicant himself, with the most convincing evidence coming from his dreams.

Dream or Nightmare? The unicorn that Deckard sees galloping through a forest makes for a sumptuously dreamy image, in stark contrast to the grimy, gritty LA cityscape. It's a rare glimpse of nature and fantasy, and the music adds to the soothing vibe.
Although, it could be considered nightmarish, as many commentators have fixated upon the fact that Gaff (Edward James Olmos) leaves an origami unicorn at Deckard's apartment, hinting that he knows his innermost thoughts (i.e. Deckard is a programmed replicant).

If They Could Influence What Happens: Deckard would have probably jumped aboard the unicorn and galloped off into the forest with his replicant lover, Rachael.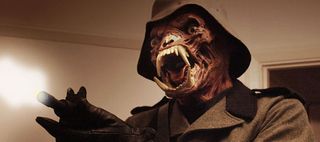 An American Werewolf in London (1981)
The Dreamer: Lycanthropic tourist David Kessler (David Naughton), who gets a nasty bite when backpacking across the Yorkshire moors, and wakes up a three weeks later in a London hospital. He finds out that his travelling companion wasn't so lucky.
Whilst recuperating from the encounter, David suffers from some troubled dreams.

Dream or Nightmare? David is beset by a trio of harrowing nightmares: the first couple see him taking on wolfy qualities, but in the third he witnesses his family home besieged by machine gun-wielding Nazi zombies, who burn the place down and slash his throat.
If this weren't bad enough, he's in for another shock before he truly wakes up.

If They Could Influence What Happens: He'd have chosen less Nazi zombies and more of Jenny Agutter's Nurse Price.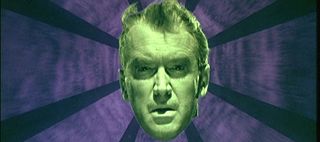 Vertigo (1958)
The Dreamer: John 'Scottie' Ferguson, a former police detective who turns private eye when an acquaintance wants his wife followed. Scottie slowly falls for this Madeleine, who is seeming obsessed with her ancestor Carlotta Valdes.
After Scottie fails to stop Madeleine's suicide, he begins a relationship with a woman who reminds him of her.

Dream or Nightmare? Nightmare- Bernard Herrmann's haunting score amps up the threat, while colours flash and turn the screen various monochromatic shades. An animated bouquet unravels, disintegrating, and Scottie sees images of an open grave, and watches himself fall from the same spot as Madeleine's suicide.

Hitchcock had previously created an absorbing, convincingly surreal account of a dream (designed by Salvador Dali) in psychoanalytic thriller Spellbound .

If They Could Influence What Happens: The acrophobic tech would have certainly stayed on low ground, with his dream lady back in his arms. He'd most likely want to request some Dali imagery too, so he doesn't feel like he's missing out.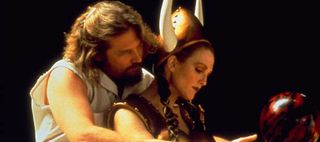 The Big Lebowski (1998)
The Dreamer: Jeff 'The Dude' Lebowski (Jeff Bridges), an ageing slacker mistaken for millionaire Jeff 'Big' Lebowski by a pair of goons looking for remuneration.
The Coen Brothers' stoner film noir sees the Dude get into caught in a web of double-crossing and deceit as he goes on the trail of the Big Lebowski's missing wife. The Dude's search leads him to porn mogul Jackie Treehorn, who gives him a spiked drink that sends him into a hallucinatory slumber.

Dream or Nightmare? The Dude's second dream sequence of the movie is utterly bizarre but definitely a positive experience for the most part.
The Dude shimmies his way through a bowling-themed, Busby Berkeley-style musical to the strains of 'Just Dropped In (To See What Condition My Condition Was In)', hires bowling shoes from Saddam Hussein, and glides down a lane through the legs of some young ladies.
Things turn a little nightmarish at the end when the blackmailing nihilists turn up with massive scissors, but for the most part the Dude must be in heaven.

If They Could Influence What Happens: It'd probably be pretty similar, though we expect the Dude would put in an order for a White Russian.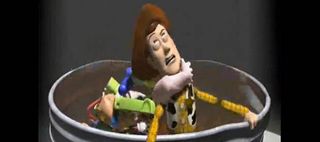 Toy Story 2 (1999)
The Dreamer: Pullstring cowboy Woody (Tom Hanks), who suffers a ripped arm during playtime. Fears of being neglected start to intensify as owner Andy leaves the damaged toy at home while he goes to cowboy camp.

Dream or Nightmare? This is a superbly played nightmare from Pixar, as Woody is overjoyed to discover that Andy has returned home early from camp. Things go downhill when Andy notices the rip, and with a dead-eyed expression and droning voice he discards Woody to the floor.
After bursting through some scattered playing cards, Woody continues his descent through the void until he lands in a dustbin full of old toy arms, which grab and pull him under.
Our favourite touch? When Woody awakens to find his own numb arm around his neck.

If They Could Influence What Happens: It'd be stitched-up arm and cowboy camp all the way.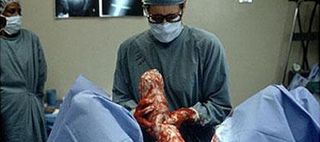 The Fly (1986)
The Dreamer: Veronica 'Ronnie' Quaife. She's a science journalist who gets exclusive access to Seth Brundle's (Jeff Goldblum) teleportation experiments.
Whilst documenting the groundbreaking science on video, Ronnie falls for Seth, but she doesn't count on the consequences of her beau teleporting with an insect in the pod.

Dream or Nightmare? Hideous nightmare. After discovering that she is pregnant by Brundle (who grows more gruesomely mutated by the day) she has dream in which she gives birth to an enormous maggot.
Director David Cronenberg cameos in the scene as a gynaecologist.

If They Could Influence What Happens: An alternative ending that was filmed but left unused saw Ronnie dreaming of a baby with butterfly wings that hatches from a cocoon and flies off into a glowing light. Even her happy dreams are downright weird.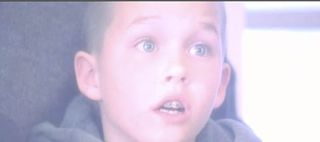 Twelve Monkeys (1995)
The Dreamer: James Cole (Bruce Willis), a prisoner living in a post-apocalyptic future after a deadly virus has killed vast amounts of the population and forced the remaining survivors to retreat underground.
Cole is given a shot at redemption when he's offered the chance to travel back in time to investigate the outbreak of the virus, and its connection to the mysterious Army of the Twelve Monkeys.

Dream or Nighmare? Throughout the film, Cole is subject to dreams that appear to be flashbacks from his childhood, most notably the time he witnessed a man being gunned down at an airport.
Hardly pleasant dream material, but it gets worse when Cole finally comes to the realisation that he was witnessing the death of his time-travelling older self.

If They Could Influence What Happens: Presumably young Cole would have done something to prevent old Cole's death. And perhaps afterwards they could have spent some time hanging out together and reliving Bruce Willis's The Kid .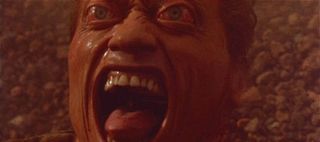 Total Recall (1990)
The Dreamer: Douglas Quaid (Arnold Schwarzenegger), an impossibly muscled construction worker on Earth in 2084, who has recurring dreams about visiting Mars.
Things get a little freaky when Quaid goes for a memory implant experience at Rekall, and it seems there are already memories of Mars hidden in his subconscious. Director Paul Verhoeven doesn't let the existential crises of Philip K. Dick's short story 'We Can Remember It for you Wholesale' slow down the ultraviolence, though.

Dream or Nightmare? Quaid's first dream of the movie sets the tone of things to come: he's happily galavanting on Mars before the helmet of his spacesuit is cracked open, and the change in pressure causes his eyeballs to be sucked out of his sockets.
You'd certainly wake up in a cold sweat after that.

If They Could Influence What Happens: This is Arnie we're talking about, he does take matters into his own hands. Quaid learns about his past and heads to Mars to rectify his previous mistakes, bring down the red planet's dictatorship, and modify the atmosphere on Mars so that it's breathable for humans.
Job done.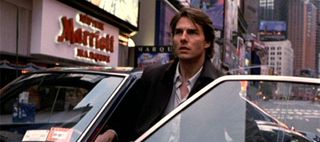 Vanilla Sky (2001)
The Dreamer: David Aames (Tom Cruise), a filthy-rich heir to a publishing empire. The playboy gets into a dangerous love triangle, with former flame Julie (Cameron Diaz) not taking kindly to his romancing of Penelope Cruz.

Dream or Nightmare? After Julie drives David off a bridge, he's prone to increasingly unsettling dreams, but the first one of the movie is the most striking.
David leaves his New York apartment to find the streets are totally bare, and the startling image of Cruise running through a deserted Times Square was the one moment in which Cameron Crowe's remake bettered the otherwise superior original, Abre Los Ojos .

If They Could Influence What Happens: We imagine he'd probably dream about Cameron Diaz, Penelope Cruz, or possibly both, but only after he had dreamt up some miraculous surgery to repair his mangled mug.