Wholesome Snack Live Coverage - All the wholesome game stream news as it happens
Join us as we warm up for The Game Awards 2022 with some wholesome games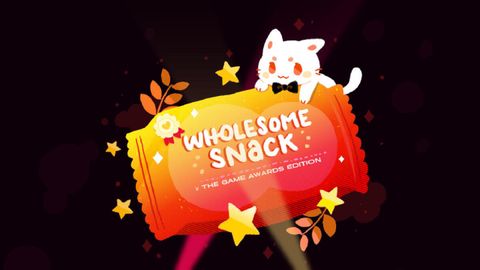 (Image: © Wholesome Games)
To warm up for The Game Awards 2022 this evening, Wholesome Games put on a bite-sized Wholesome Direct. Appropriately named Wholesome Snack: The Game Awards Edition (opens in new tab), this live stream featured several upcoming cute and cozy indies - and we talked you through each of the announcements as they came in.
Don't worry if you missed it whilst it was live, you can catch up with all of the announcements below! Some of tonight's highlights included: A release date for Way to the Woods, a free demo announcement for Mineko's Night Market, and another look at some highly anticipated games such as Tchia, Mail Time, and Blanc.
If you're wondering where to go later tonight, take a look at our how to watch The Game Awards 2022 live (opens in new tab) guide.