2020 was to have been a big year for comics, and for Marvel Comics specifically, but things happen and plans change. While we're seemingly past the worst of it, there are still several things Marvel planned, announced, and in some cases even began taking orders for, that for one reason or another remain on 'hiatus' with no real understanding of if and when they'll return.
In the wake of the COVID-19 pandemic, several announced Marvel comic book series were put on hiatus. Many eventually resumed publication, or the publisher gave an explanation of why the series would not be released. But there are still three Marvel titles floating out there in some kind of purgatory, with us not knowing if they're happening or not.
That's not to say these particular Marvel titles don't have a possible reason for being MIA. COVID-19 had a chilling effect on the comic book industry, and for a time there were people openly questioning if comic books would resume, instead of when. But by May, all the major comic book publishers resumed their releases and many of the postponed series were re-scheduled and re-released.
But not these.
These three Marvel limited series have been absent from Marvel's post-COVID-19 shutdown schedule, and have gone unmentioned in all announcements from the publisher for nearly two years.
And while we don't have all the answers, we've collected all the current information in one place - including some comments from individual creators involved - on these titles to remind you what they are, who's involved, and in some cases what's going on.
Since this originally ran back in December, some Marvel MIA titles have reappeared on the schedule (such as The Xcellent, Darkhold, Dark Ages, and WEB of Spider-Man), dropped on us out of the blue (How to Read Comics the Marvel Way), and one has been confirmed canceled (Nebula), but these three remain mysteriously absent.
Gwen Stacy #3 - #5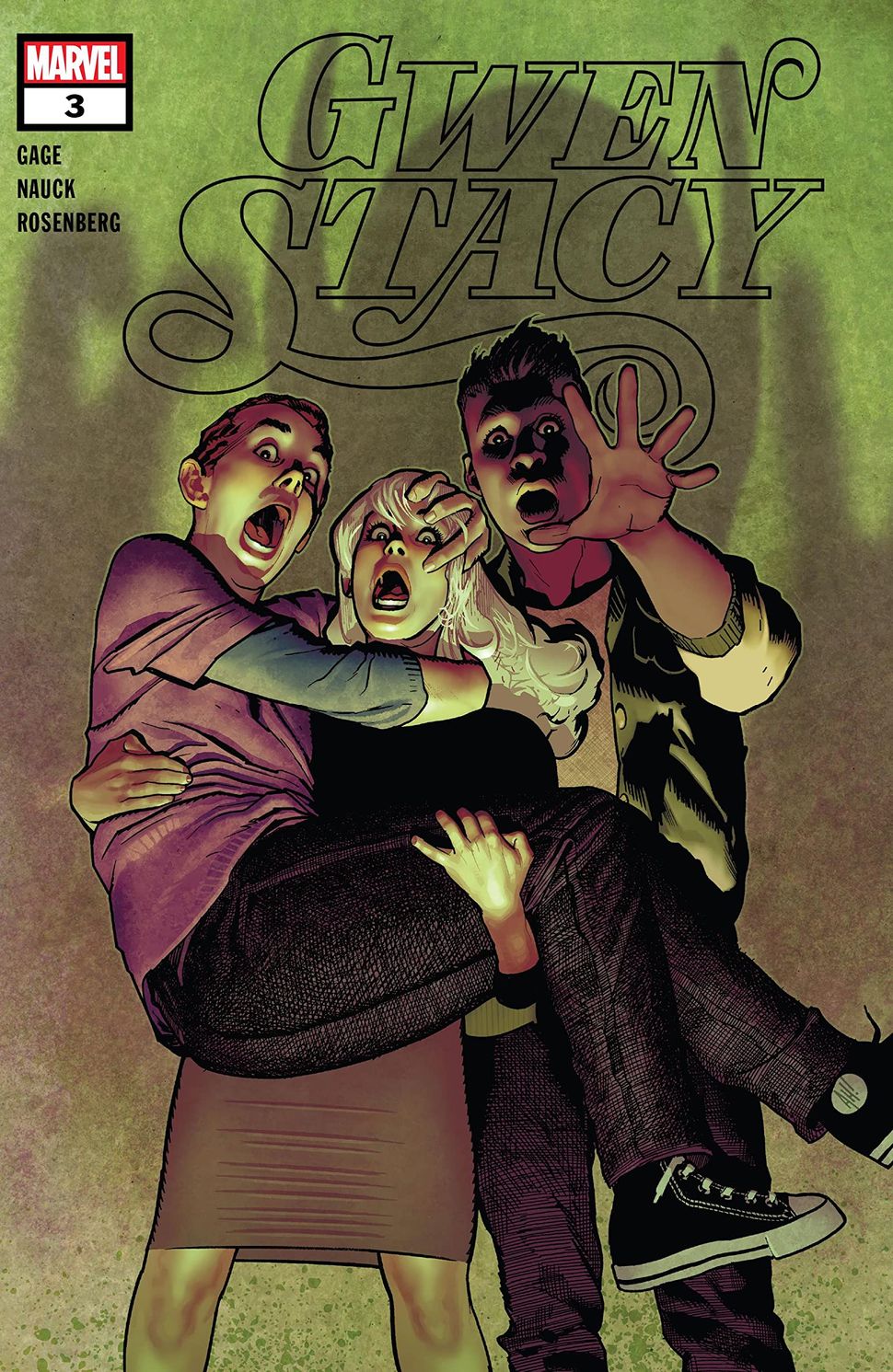 This one is a bit of an oddity, as Gwen Stacy was launched in February 2020 and a second issue came out… then, nothing. Christos Gage and Todd Nauck's three final issues were solicited but then scuttled in the distribution shutdown caused by the COVID-19 pandemic.
While most other ongoings and limited series caught in the middle of an arc were eventually resumed - some only digitally, but still completed - Gwen Stacy stands out in its absence.
Sources at Marvel tell Newsarama that all five issues of the series have been written and drawn, but they don't have a clear idea of when the book will be solicited.
The publication date of a collected edition, titled Gwen Stacy: Who's That Girl?, has been recently re-dated for January 13, 2023 through Amazon. Assuming this is correct, Marvel could release the unpublished issues in 2022 in advance of that.
And when you factor in the upcoming Gwen-Verse limited series, now seems to be the time to finish this limited series if Marvel plans on finishing the series.
New Warriors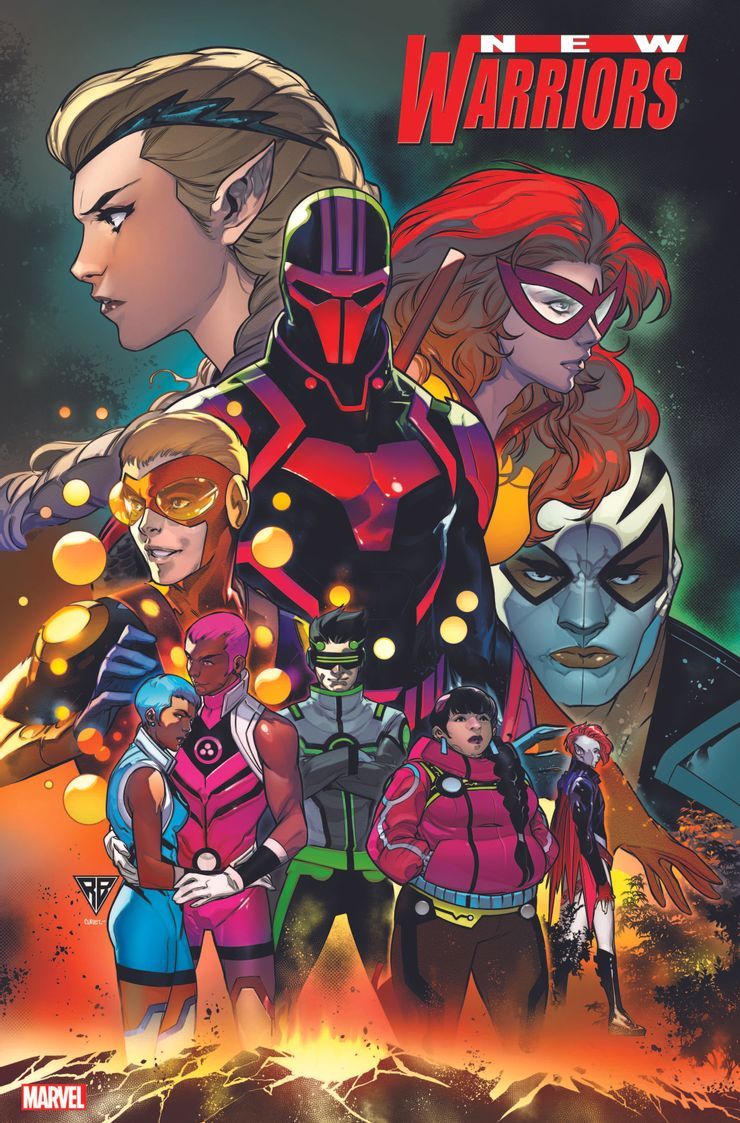 As someone who's married, I can tell you you never forget an anniversary - and Marvel Comics didn't with their 30th anniversary plans for New Warriors. But then, the pandemic happened.
Originally announced in January for an April 2020 debut, the New Warriors limited series by writer Daniel Kibblesmith and artist Luciano Vecchio was planning on introducing new New Warriors, with the original crew acting as mentors.
The series was intended to be part of the crossover event 'Outlawed,' and like New Warriors, that was delayed but eventually came out - just minus this New Warriors title.
Neither Marvel nor the creators would comment on the status of the series and its future.
The Punisher vs. Barracuda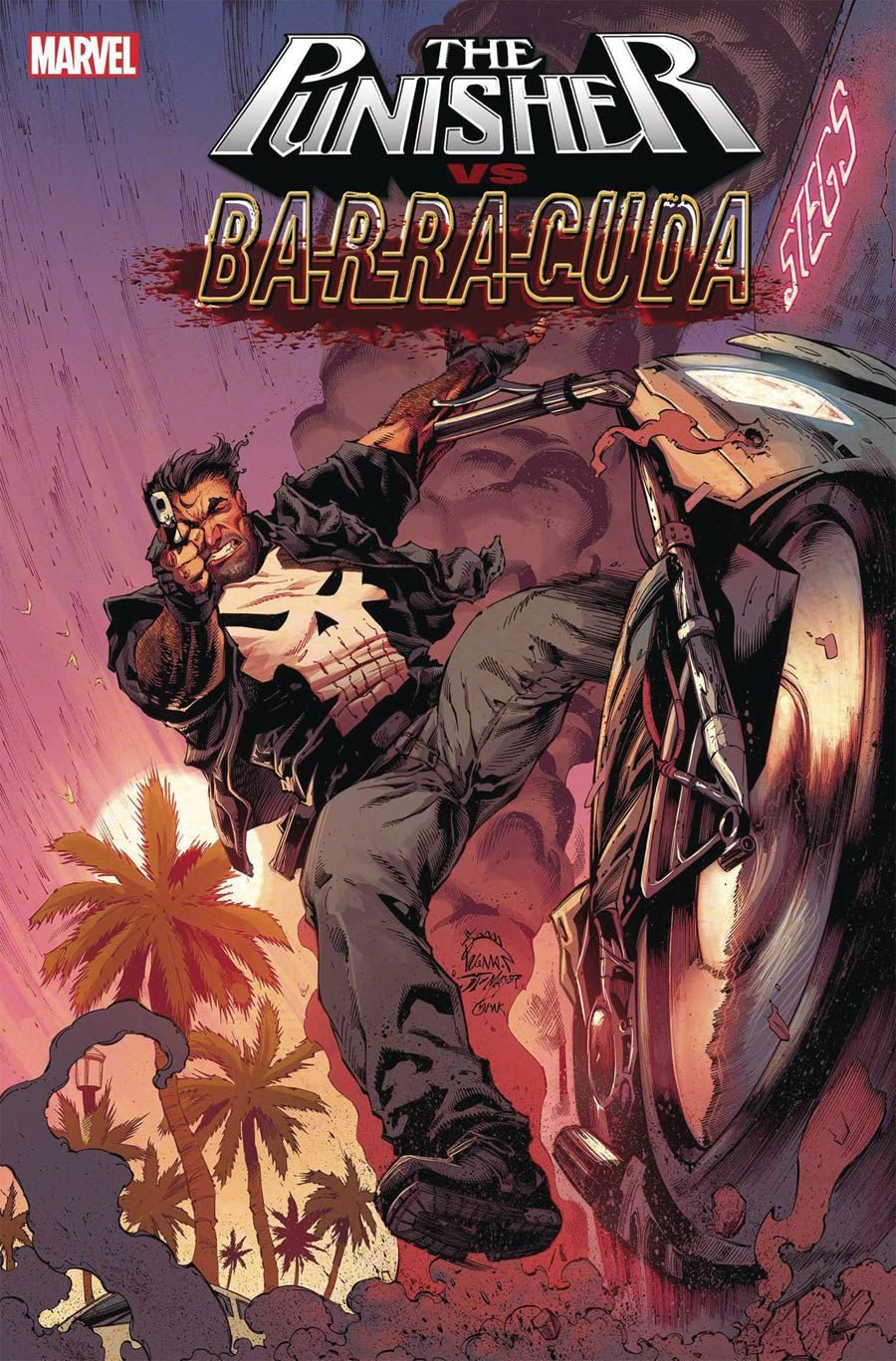 Although the Marvel Max line is still in cold storage at the publisher, a Marvel Max-esque 'prestige' five-issue Punisher series was locked and loaded to debut in April 2021 until the distribution shutdown.
Writer Ed Brisson and artist Declan Shalvey were teaming up to bring the Garth Ennis-created Barracuda out of alternate continuity and into the main Marvel U with this book. The series was in talks for years, and we're told was a bit of a passion project for both the authors.
At least four of the five issues are completely drawn according to our sources, but with the hiatus, Shalvey has moved on to other projects. Since the hiatus, Brisson's 'exclusive' agreement with Marvel has expired and he's begun branching out with work at other publishers.
We're hoping the series eventually sees the light of day, but the recent news of a new Punisher series unconnected to this seems to cast a specter on Punisher vs. Barracuda resurfacing anytime soon..
When (or if) these comics do eventually go on sale, they'll be available both in print and digitally. Check out our list of the best digital comics readers for Android and iOS devices.