After being one of the most requested PS4 features for years now, the ability to change your PSN name is finally going to be an option - coming "soon" if you're in the PlayStation Preview Program (and running until the end of November 2018), or a planned rollout in early 2019 for everybody else. If you're embarrassed by that 'hilarious' PSN ID you picked in your younger days, or you just want to reinvent your online persona, then this could be the opportunity you've been waiting for. However, there are a number of caveats for using this feature, which we'll outline to help you decide if it's worth the effort.
A post on the PlayStation Blog runs through the details for how the PSN Online ID Change Feature will work, which we'll break down below. Note that everything regarding this is still subject to change as the feature moves from preview to a full release, depending on any issues encountered and preview users feedback.
How can I change my PSN name?
When the update is available through the PlayStation Preview Program, you will be able to change your online ID through either the Settings menu or the Profile page of your PS4. There's currently no announced way to make this change via a PC or mobile device. If you're not part of the Preview Program, this feature will not be available to you until Sony pushes out an official full release.
When can I change my PSN name?
If you're already a member of the PlayStation Preview Program, you'll be able to test out the PSN name change feature "soon," and name-swap away through to the end of November when the preview is due to end. If you aren't already in the Preview Program, expect the feature to get a full release in early 2019.
How many times can I change my PSN name?
You can change your PSN name as many times as you like, however only the first change will be free. After that, each change will cost $4.99/£3.99 for PS Plus subscribers or $9.99/£7.99 for non-members. You will also have the choice to display your old PSN name alongside your new one if you want friends to recognise you, but you can only enable or disable this feature when you make the actual name change - after that it's locked.
Are there any potential issues with changing my PSN name?
Sony says PSN name changes will be fully compatible with all PS4 games published after April 1, 2018, and the "large majority of the most played PS4 games" from before then as well. It does warn that not all games and applications for PS4, PS3, and PS Vita will support the change, and you may encounter some issues using them with a new PSN name. There is a way to fix these problems, but you may not like it...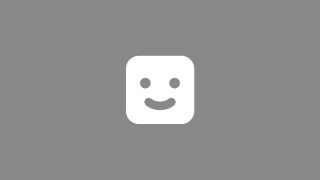 Can I change my PSN name back to the old one?
Yes, you can revert to your old PSN name at any point for free, although you'll only be able to do this once during the Preview Program. This will be useful if you encounter problems with an older game or application, or if you simply decide that you liked your old name better than the new one. It doesn't sound like you'll get your money back if you paid for the name change, though.
Can I merge my old PSN name with a newer one?
If you weren't able to wait for this feature to launch and already set up a new account with a different PSN name, it's unlikely you'll be able to do anything to merge the two PSN names or update your old account to your new PSN name. Because the option is there to revert to your old PSN name at any point, even if you changed the PSN name of your newer account to something else you wouldn't be able to update your old account to the newer PSN name.
While we wait for this much requested service to launch, you can get the most out of the features you have now with our PS4 setup tricks and tips guide.