Like a fine wine or Matthew McConaughey's filmography, some games have only improved with the passage of time. As the industry veers ever further into the era of season passes, downloadable content and pre-order bonuses, a select handful of titles stand out as those which have actually made good on their promise to keep players continually engaged long after launch day. Each of the following games have been heartily expanded, enhanced and embellished since release, supported by developers who have treated post-launch support with the same amount of energy and care as the making of the base game itself. Naturally, the majority of these are multiplayer focused, but even a handful of single player titles are featured here too, proving that ageing gracefully is not exclusive to realm of online.
Battlefield 4
Originally released in 2013 on PS4, Xbox One, and PC
There's no getting around the fact that Battlefield 4 was something of a mess at launch. For the first few months following its debut in October 2013, a dodgy netcode created all sorts of connection problems across every platform, much to the consternation of the playerbase. However, in the wake of this false start, DICE admirably took Battlefield 4 back under its wing and began to make amends. Just last year, the studio celebrated the release of Battlefield 1 by making all of Battlefield 4's excellent expansion packs completely free of charge to anyone who owned the game. Players only had a limited period of time to snap them up, but upon doing so they could enjoy over $60 worth of multiplayer content for the attractive price of nothing at all. This was, by the way, on top of the substantial surplus of free stuff that DICE had been drip feeding into the game over the last three years. Battlefield 4 still holds a lively online community today, and it's a testament to DICE's commitment to fan service (not to mention customer service) that they were able to turn things around in such a short space of time.
Overwatch
Originally released in 2016 on PS4, Xbox One, and PC
If you're familiar with Blizzard and its history, you'll be well aware that the studio are the masters of delivery when it comes to post-launch content, and Overwatch offers further proof of their knack for curation. The game's been out for less than a year, but has already benefited from a veritable treasure chest's worth of new heroes, maps, game modes, cosmetic items and seasonal events, not to mention all the balancing updates which have made important tweaks and refinements to the core experience. I don't think it would be a surprise to many if Overwatch is something which continues to be played ten years into the future and even beyond, partly for the timelessness of its gameplay, but mostly as a result of Blizzard's commitment to enhancing the experience with a seemingly endless supply of free content. Now if only they could figure out how to balance Bastion...
Elder Scrolls Online
Originally released in 2014 on PS4, Xbox One, and PC
If you're looking to improve your MMO and bring in some new players to the community, it's probably a good idea to first remove the subscription fee. That's exactly what Zenimax Studio did with The Elder Scrolls Online in 2015, marking the beginning of an important turning point for the game, paving the way for its comeback following a rocky launch back in 2014. Zenimax has clearly listened closely to player feedback over the last few years, incorporating massive systematic changes to the core ESO experience in a determined effort to make it more user-friendly and flexible as a role-playing game. Last year's One Tamriel update, for instance, did away with all previous restrictions on player exploration, allowing any character to enjoy any zone with any other players regardless of level, alliance or race. One Tamriel was a huge milestone on the continued road to success for The Elder Scrolls Online, but it represents just one of the many reasons to return if you've been away for some time, especially as the anticipated Morrowind expansion lies just around the corner.
Destiny
Originally released in 2014 on PS3, PS4, Xbox 360, and Xbox One
After all the whisper and hubbub of Bungie's rumored "ten-year plan" for Destiny, the recently announced sequel has finally put that story to bed. Kinda. Sure, the original Destiny doesn't hold enough variety to have ever lasted an entire decade, but it's still impressive to consider the evolution of the game over its three year lifespan. Bungie's steady rollout of expansions, updates, and mechanical overhauls are a healthy reflection of the studio's continued dedication to its active community, the result of which is an experience that is far more streamlined and entertaining than it was in 2014. For new players who want to see what all the fuss is about before Destiny 2 arrives on our shores, you can enjoy everything the game has to offer with Destiny: The Collection, netting you hundreds of dollars worth of content for a handsomely affordable price.
The Witcher 3: Wild Hunt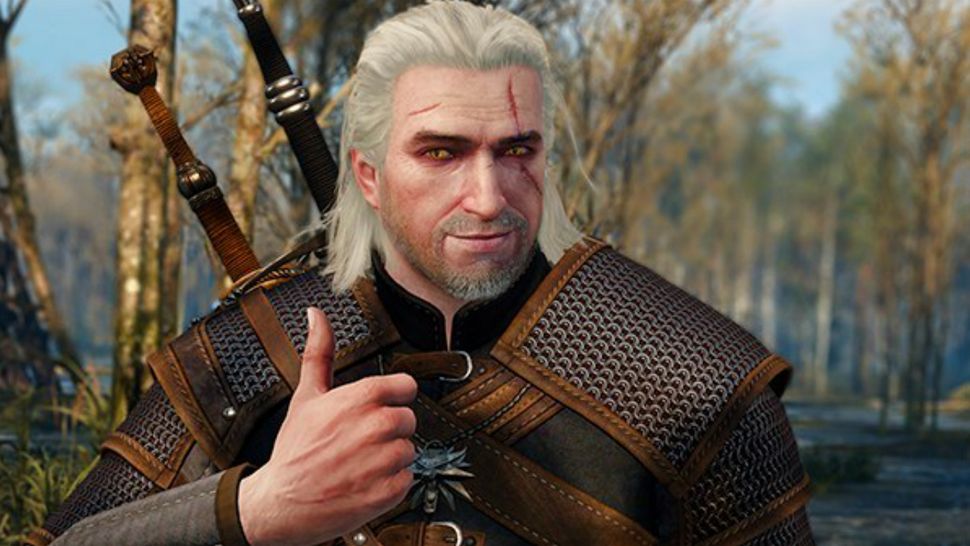 Originally released in 2015 on PS4, Xbox One, and PC
Unlike some of the titles on this list, The Witcher 3 was already a masterpiece from day one of its release, but CD Projekt Red are not ones to stay satisfied with meeting lofty expectations. Both of the game's two expansions, Hearts of Stone and Blood and Wine, make for some of the most memorable highlights in all of Geralt's adventures, empowering the professional monster slayer with new abilities, transporting him to untold lands and bringing him face to face with all sorts of interesting characters and villains. Let's not forget the fact that CD Projekt Red also threw in ten free pieces of downloadable content during The Witcher 3's first few months, before going on to entirely rework the game's inventory system and user interface in response to player feedback. Building upon near perfection is no easy task, but The Witcher 3: Wild Hunt confidently raised the bar and set a new high standard for single-player expansion packs.
Splatoon
Originally released in 2015 on Wii U
Splatoon first splashed onto the scene in 2015 to a generally positive reception, but many players expressed disappointment with the lack of base content available in the game at launch. Nintendo promised to assuage these concerns with its plan to rollout a generous heaping of free stuff in the future and, to its credit, Splatoon was drastically decked out over the course of the following year. By November, the game had received eight new multiplayer maps and a plethora of weapons and cosmetic gear to match. Nintendo also worked hard on patching up Splatoon too, releasing a giant update in August 2015 which raised the level cap, provided options for creating private or ranked matches, and even threw in some new music for the already superb soundtrack too. Admittedly, Splatoon as of now is probably the game it should have been at launch, so here's hoping Nintendo has learnt some lessons for the upcoming sequel.
Rainbow Six: Siege
Originally released in 2015 on PS4, Xbox One, and PC
At the time of writing, Ubisoft's tactical online shooter Rainbow Six: Siege is currently enjoying Year 2 of its competitive multiplayer firefights, and the game's thriving community still shows no sign of petering out. While Siege is plagued by an unfortunate array of microtransactions, Ubisoft has kept players invested through the frequent introduction of new maps and operators, the quality and quantity of which has been staggeringly impressive. When Siege first hit shelves in 2015, Ubisoft set up a dedicated team of 80 people, charged with the sole task of listening to player feedback, monitoring the game's data and offering suggestions on how to improve the experience. As a result, Siege only continues to get better as time goes on, and Ubisoft's dedicated approach to post-launch curation has clearly paid off immensely in the long run.
Grand Theft Auto 5
Originally released in 2013 on PS3 and Xbox 360. Now available on PS4, Xbox One, and PC
While we might still all be waiting for those elusive Grand Theft Auto 5 story expansions, there's still no denying how far Rockstar's award-winning title has come since its original 2013 release. Where Grand Theft Auto Online was once an unstable, barren arena of chaos, it is now a thriving playground filled with things to see and do, most of which has been added to the game by Rockstar over the past three years. What's more, Grand Theft Auto 5's eventual release on PC, Xbox One and PS4 came packaged with a game-changing first-person mode, which completely redefined the entire experience, not least because it allows you to enjoy the range of new graphical enhancements permeating every street and alleyway of Los Santos. There's a reason GTA5 continues to be one of the best-selling titles on console to this day, and the secret to its success lies in its power as a game which keeps on giving.
Final Fantasy 14
Originally released in 2010 on PC. Now available on PS4 and PC
When Final Fantasy 14 Online made its grand debut in 2010, the MMO was an unappealing smorgasboard of jarring bugs, repetitive gameplay and shallow progression mechanics. The state of the game was so broken that Square Enix decided to take it offline and return to the drawing board, rebuilding the entire experience from the ground up before re-releasing it as the aptly titled Final Fantasy: A Realm Reborn in 2013. Suffice to say, the final product was a huge improvement over its predecessor, and A Realm Reborn continues to keep its players engaged with a versatile combat system, beautifully crafted worlds, and moments of genuinely interesting storytelling. The dramatic and lengthy development of Final Fantasy 14 made for one of gaming's greatest comeback stories, complete with the happy ending that is A Realm Reborn.
Minecraft
Originally released in 2011 on PC. Now available on pretty much every platform known to humanity
Over the course of the last eight years, Minecraft has gone from being a small, barely playable indie game to one of the most popular and beloved franchises of all time, so it's safe to say that the core game itself has changed a lot since its homegrown roots. Not every development has been a positive one (the game's asking price has slowly but consistently risen over the years), but Minecraft now boasts a near endless offering of licensed add-on packs and user-generated mods, dedicated multiplayer options, virtual reality support, an Education Edition, Hardcore Mode, Adventure Mode, Battle Mode… the list goes on. The game can also be enjoyed across almost every available platform in existence, including the Pocket Edition on Apple and Android devices. If you're someone who remembers the days of spending hours pouring over internet forums to try and figure out how to play Minecraft with a friend online, you'll appreciate just how far the game has come since then.