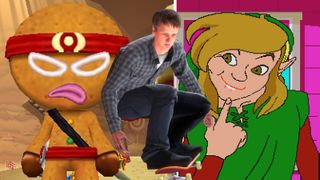 The 100 worst games of all time
After celebrating the 100 best games of all time, we're ready to once more give hate a chance by updating and expanding our list of the worst games of all time. After searching the darkest depths of gaming, we now have the 100 worst games of all time in one place!
We aren't just picking disappointing games or boring titles. These are broken messes, games without value. These will live on in infamy long after boringly average games are forgotten. These are the 100 worst games ever. Gaze upon them and repent!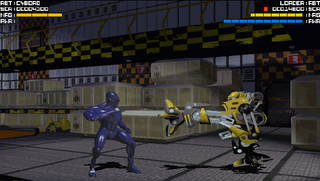 100. Rise of the Robots
The 16-bit era was lousy with 2D fighting games--thanks to the mega-success of Street Fighter and Mortal Kombat, everyone wanted a piece of the fighting pie. And while a majority of the one-on-one competition was at least passable, some were really underwhelming. And then there were games like Rise of the Robots.
Were okay with the idea of robots fighting in a dystopian future. Were less approving of a way-too-difficult combo system, insane difficulty spikes in later stages, and very annoying balance differences between the characters. On top of all that, the faux CGI graphics might have wowed gamers in 1992, but they've aged worse than 1992 Oscar winner Al Pacino.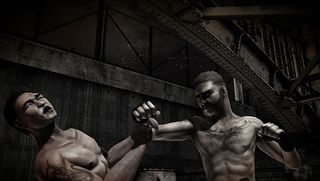 99. The Fight: Lights Out
Were going to talk about a lot of motion control games today, so get ready to have a sore arm. The Fight: Lights Out was a PS3 game that was supposed to replicate a boxing-style street fight with the Move, using the PlayStation Eyes depth perception to determine strength of punches for intuitive motion control. It's presence on this list should tell you that none of what was promised happened.
We cant describe how frustrating it is to throw a punch with the controller only to have our character stand still and do nothing. And it happens over and over again. Seriously, what was the point of us throwing the punch if youre not going to respond? It takes effort to throw a fake punch. We nearly threw our back out once! Maybe we need to get in better shape but that's beside the point. Not even the inclusion of cult film star Danny Trejo could make this bearable.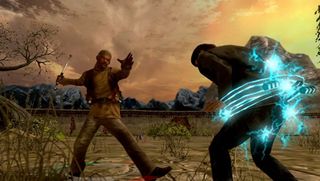 98. Jumper: Griffin's Story
We dont even know where to start with Jumper: Griffins Story. Most people will finish the game in under two hours, but those 120 minutes will be some of the worst youll ever spend playing a game. From its glitchy combat to the silly storyline (its a side story to a film that's likely forgotten by its own cast), youre going to want jump right off of this terrible game as soon as you start it.
We know the movie wasnt all that great, so we suppose we shouldnt have expected a quality game, but Jumper can disappoint even the lowest of expectations. The bare bones adventure is dotted with extreme kill CGI moments, where we see the hero transport an enemy to some awful situation and leave him there, all of which get old quickly. The only real positive about this game is that it has very easy Achievements. Sadly, that's enough to get a certain number of gamers to pick it up.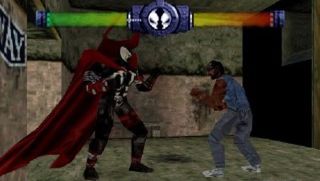 97. Spawn: The Eternal
Just seeing a polygonal figure walk around was impressive in the 1990s, even more so in games like Tomb Raider and Fighting Force. But along with those came a ton of derivative releases, with hideous looking failed attempts littering shelves the world over. Spawn: The Eternal is one such abomination of early 3D gaming.
Based very loosely on the Image Comics series of the same name, most of the game is unbearably slow, as if Spawn was trudging through molasses instead of New York City. Everything is coated in horrible textures that only look worse when a random glitch makes them momentarily vanish. And then there's the combat, which wishes it was a failed Tekken clone. There is the somewhat novel idea of playing as different Spawn's through the ages, including the popular Medieval Spawn, but that just game a chance to vary the hideous locales you explore.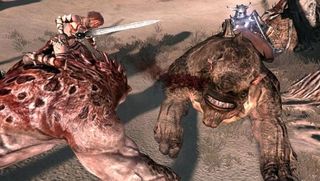 96. Golden Axe: Beast Rider
You know, some of us used to joke around about good companies like BioWare, saying that they could basically poop on the carpet, take video of it, encode it onto a disk and it would still be good. Then it turns out that SEGA actually did this and called it Golden Axe: Beast Rider. A sort of God of War clone with, you know, beasts to occasionally ride, Beast Rider did its best to leave what made the arcade games it was based on in the dust: lots of characters, fun combat, and good multiplayer.
Sure, there were thieving gnomes and the occasional magic spell to help you in a pinch, but thats about as nostalgic as this game got. Then again, nostalgia can never cover up backward thinking like the dated graphics and tepid hack and slash hooey.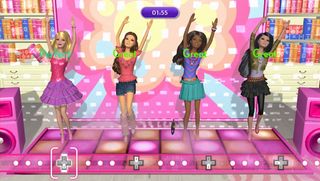 95. Barbie Dreamhouse Party
Barbie Dreamhouse Party might be the scariest game weve ever seen. Everything about this release screams total horror, from the oppressively pink dreamhouse to the plastic characters themselves. Go watch a video and tell us that the way Barbie prances around her dreamhouse with that creepy look on her face doesnt give you the willies.
Thats all before we even get into the meat of the game, which sees a trouble-making AI that lives in Barbies closet kidnap her and her friends. This evil force bars the windows and doors of the closet, and forcing the girls to compete in an assortment of sexist minigames, on top of trying on clothes and makeup until the GLaDOS clone is satisfied. Were not kidding, this is literally what happens, and its the creepiest, weirdest Barbie game weve ever seen. Not that we've played a ton of Barbie games or anything...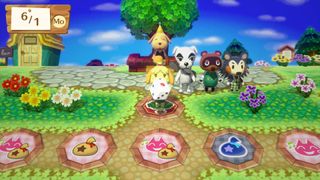 94. Animal Crossing: Amiibo Festival
Animal Crossing is great. Its a perfect relaxing little game that sees you pottering around your own little village, collecting things and making friends with Hamsters. This, however, would make Poor Isabelle cry if she hadnt already been turned into a plastic statue in attempt to sell this sorry excuse for a board game.
Use your Animal Crossing amiibo to move around a simple dice-roll board game collecting Bells and Happy points. Its all luck based, and the whole point of its existence is just a vessel to sell you more amiibo and cards. While there is the odd shiny nugget of Animal Crossing charm, you have to sift through a lazy turd of a boardgame to find it. We're going just going to ignore this and pretend it never happened and hopefully it'll go away.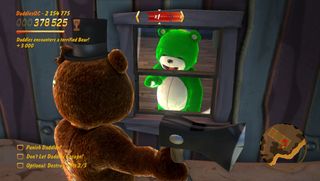 93. Naughty Bear
Theres going to be a lot of games on this list that are good ideas in theory but suffer from poor execution. Naughty Bear doesnt even have that going for it, as its just a pissed off bear trying to attack other bears because he didnt get invited to a party--which has to be the worst excuse for video game violence ever. What followed was a bunch of stuffed toys being torn apart, which stops being funny really quickly.
The rest of the experience is just as dumb, with stupidly intricate objectives and an awful camera that keeps getting stuck in random places. There are few redeeming qualities about Naughty Bear, unless you like stabbing teddy bears over and over again in the same fashion. If thats the case, you might want to go talk to someone.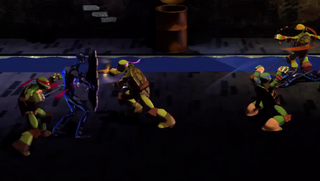 92. Teenage Mutant Ninja Turtles (2013)
We dont know what happened to the Teenage Mutant Ninja Turtles. Back in the day they were the coolest heroes on a half shell, starring in hits like the original arcade game and Turtles in Time, but recently they cant catch a break. Activision tried to continue that tradition that with a game based on the current Nickelodeon show, but this time the Turtles left fans shell-shocked in a bad way.
If youre going to play this Turtles game, we hope you enjoy pressing one button over and over again, because youre going to do exactly that. Basic gameplay is mindless button-mashing with no real variety, including stiff controls that are hardly as responsive as wed like. There are partners that are constantly on-screen with you, but theyre practically useless thanks to mindless AI. These are not the Turtles we remember, and wed rather go replay the classic TMNT games for the 100th time than slog through this.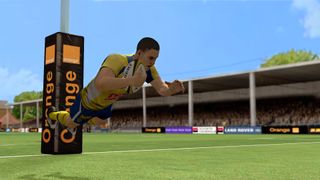 91. Rugby 15
Rugby games are few and far between, so when news that their favourite sport was coming to consoles once more reached fans ears there was an excitable yelp in sports grounds across the land. Drunken chants were sung, beers were merrily sloshed together and pies were thrown up in the air like mortar board hats at a graduation. It was a good day (for England and Australia at least, the rest of the world dont even know what a rugby is).
But like so many matches of our blessed ovoid-balled sport, getting your hopes up just leads to disappointment. And in this case disappointment looked like an almost entirely absent referee, a lack of any useful staples such as replays, and a complete misunderstanding of how the sport actually works. Oh, and it didnt even have a whistle. Not that it needed one, Rugby 15 was so bad that fans left the stadium longbefore the final whistle was blown.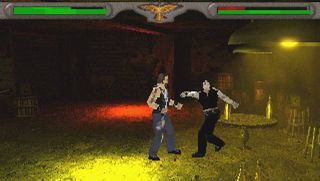 90. The Crow: City of Angels
Like Spawn earlier on the list, The Crow: City of Angels tried to capitalize on the 3D beat-em-up structure of PSOne's Fighting Force. And just like Spawn, The Crow does a God-awful job of capturing that action gameplay, creating a title that's terrible in just about every aspect. The Crow should've never risen into this game, if for no other reason than its great disservice to the legacy of the character.
The fixed-camera angle of game might have worked for titles like Resident Evil, but that's because those environments were far more interesting and unique than The Crow's. City of Angels looks like it's simply the same alleyway over and over again. Whats more, if you stand too close to an enemy during a fight, you will literally kick through his chest for no damage. The Crow definitely needed a rebirth after this title.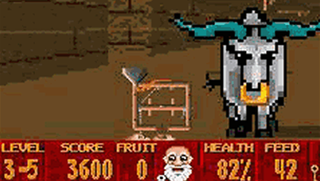 89. Super 3D Noah's Ark
Its going to be really, really hard to try and describe Super 3D Noahs Ark. This is a mod of Wolfenstein 3D that tasks you, as Noah, to wander around the biblical ark and slingshot food at attacking animals, which will eventually make them fall asleep. Were dead serious about this, but we also can attest that this is one mod that should've never been made.
Don't think this has anything to do with religion either. The Bible has a lot of stories with high video game potential: David and Goliath, the Exodus, perhaps even Noahs Ark, but not like this. Not in a game where an angry ostrich can open a door in the ark and spit at you until it chokes on food. There are plenty of wonderful mods for the Wolfenstein 3D engine, but even the most devout Christian might not find Super 3D Noahs Ark enjoyable.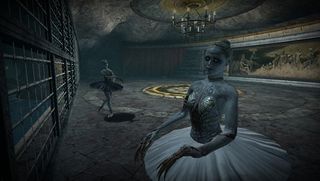 88. Rise of Nightmares
Rise of Nightmares is high on the list of Reasons Why Kinect Flopped for its promises of motion-controlled horror that turned into horrible motion controls. Nothing about this game will make your nightmares rise, unless youre really freaked out by poor game design choices and really cheesy dialogue. If so, this'll scare the crap out of you.
The most glaring offense in Rise of Nightmares long list of issues is the insanely inaccurate Kinect controls, turning whats supposed to be a survival horror title into a twisted game of Simon Says. Simply walking is a chore, asking players to take on various weird poses that Kinect barely registers half the time. The controls get even more imprecise when you attempt to punch, block, or pick up items, eventually exhausting both your physical endurance and your patience. You win this round, zombies.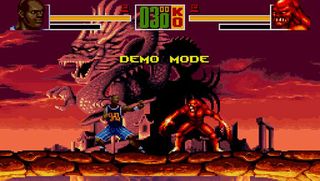 87. Shaq Fu
Oh Shaq Fu, how we love and loathe you at the same time. Your story is weird, your characters are even weirder, and your fighting system is one of the worst ever made, and yet you have a so-bad-its-good charm about you thats infectious. Despite it's poor quality, Shaquille O'Neal was even able to successfully crowd-fund a sequel thanks to gamers' nostalgia for the title. What is it about you, Shaq-Fu?
The idea of a basketball player in kung fu battles against an army of supernatural beings is just absurd, especially when you include the story that surrounds it. (And we use the tern "story" very loosely.) Seems Shaq somehow stumbled into an alternate dimension while visiting a martial arts dojo, and now he has to save a young boy from an evil mummy. That makes as much sense to you as it does to us, we promise.
86. Ninjabread Man
A gingerbread ninja? Where did that come from? Granted, if the game were any fun maybe we could warm up to the idea, but nothing about Ninjabread Man makes any sense. Its a 3D platformer with a camera that never wants to point in the right direction and enemies whod rather stand around than attack. We still dont know what to make of this.
Heres the main objective of each stage: collect orbs, step on a platform, repeat until you fall asleep. Thats it. Its a good thing the enemies have idiotic AI, because you have no chance against them otherwise thanks to horrendous motion controls. Your Ninjabread Man will be flailing worse on-screen than you will in real life while trying to control him. If you can forgive the awful pun, this game defines half baked.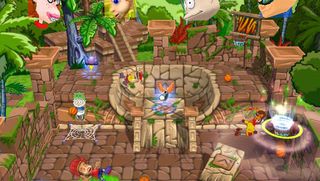 85. Nickelodeon Party Blast
Nintendo has sold millions of Mario Party games over the years, so it's understandable that other companies want to get in on the impressively profitable minigames. And who better than Nickelodeon and its library full of beloved characters to give it a shot, right? Well, it seems that Nick has been playing a different, much worse Mario Party than we have, because nothing about this party is a blast.
We feel sorry for the kids expecting a fun Nickelodeon-themed party, but instead they got an ugly-looking title with a terrible soundtrack, unfun minigames, and control schemes that dont ever work. When youre supposed to throw something, the aim is awful. When youre supposed to walk around, movement is slow and awkward. Just about everything you can do in Nick Party Blast disappoints, so forgive us if we RSVP No.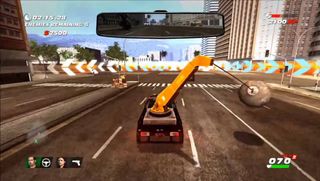 84. Fast & Furious: Showdown
When we heard about an upcoming Fast and Furious game, we expected the same kind of high action and wanton destruction that the movies gave us. We wanted to steal cars during high-speed chases and take down a few enemies in hand-to-hand combat, all while Vin Diesel mumbled catchphrases. We didnt get anything of the sort; we got a generic, soulless racing game that barely resembles anything weve seen on the big screen.
There are 30 total missions in the campaign, which sounds like a lot, but when each one takes about five minutes to complete, youre left with 150 minutes of mediocrity. Remember the scene in Fast Five with the bank vault in Rio? Thats here, but the bank vault has zero weight to it, swinging behind your car like its a kite, and trying to drive with it attached turns into a crash-ridden glitch-fest. This is not a Showdown you want to be a part of; stick with the movies for your Fast and Furious fix.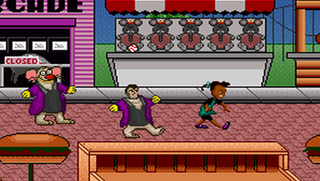 83. Bebes Kids
Lets just put this fact out there: Bebes Kids is a game based on an animated movie based on one mans stand-up comedy act. The game (and the little-seen film) follows the story of rambunctious kids that cause trouble in a theme park, and its casts players the misbehaving kids. That doesn't sound fun, but it can't be much worse than most 16-bit platformers based on animated movies, right? Well, yes, it really, really can be.
Bebes Kids took the can't-fail 2D beat-em-up format and somehow made it horrible. It attempts to emulate The Simpson Arcade and Streets of Rage, but instead comes off as a cheaply animated clone. Enemies are dumb as rocks, the two characters play basically the same way save for horrendous walking animations, and the amusement park setting is anything but amusing. We recommend the movie for a schlocky movie night, but wed suggest staying away from the video game; those kids are not alright.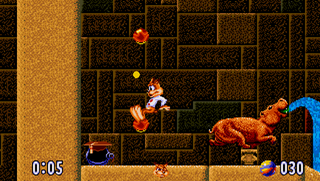 82. Bubsy 2
Name a mascot from the 16-bit days who never deserved a sequel in the first place, yet inexplicably got one. Thats right, Bubsy! The wily cat with the exclamation-point shirt tried to make a name for himself emulating Mario and Sonic, but he was nothing but a feline phony. His first appearance hardly transcends the platforming genre, but the sequel is a special case of game design laziness.
Youll immediately notice that a lot of the enemies and areas from the first Bubsy return in Bubsy 2, which were terrible to play the first time. The new stages that are included are pretty dull and uninspired as well, while the music sounds like it was written in a day. The only thing good about Bubsy 2 is that it isn't Bubsy 3D.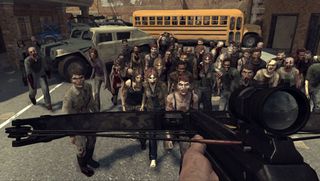 81. Walking Dead: Survival Instinct
The AMC TV show The Walking Dead continually boasts incredible ratings every week it airs, so its only natural that the series try to branch out into other media. Yet, with the crazy success of Telltale Games Walking Dead titles, any other video game under that name will have big shoes to fill, particularly one based on AMC's show. And despite starring fan favorites Daryl and Merle, this game was dead on arrival.
Theres potentially clever mechanic in Survival Instinct where the player must hunt down supplies in zombie-infested areas, but it's all for naught. The zombie-infested area all look exactly the same, fighting through the undead horde is both too boring and too complicated, and the character models look like paintings of the characters with the faces smeared. For everything that the TV show is, Survival Instinct absolutely isn't, so we pity any fans of the series that got pulled into this.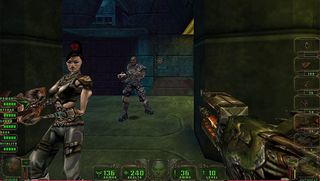 80. Daikatana
Daikatana is a textbook case of a game not living up to its hype. Touted as the next game from the co-creator of Doom, Daikatana was even mentioned in Time Magazine as the brainchild of John Romero, so you know the game had a ton of pre-release buzz. When the game finally launched, the initial response was tepid at best, sealing Daikatana's fate as one of the most disappointing games ever made.
Three years in development hell without a graphics upgrade meant that Daikatana launched looking much worse than its FPS contemporaries. However, its the in-game decisions that are the most frustrating; your constant AI teammate makes for more problems than solutions, and the limit placed on saving progress in a level really turned gamers off. They then kept Daikatana turned off, likely never to be turned on again.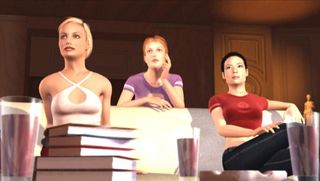 79. Charlies Angels
Look, it was bad enough that Charlies Angels was resurrected in the first place, but we didnt need a video game to go along with it. Especially when that game deserved to be in the bargain bin the day it was released.
Licensed games are normally subpar, but Charlies Angels takes the cake. Theres not a single thing this game does right; the story is boring, the action is bad, and the character models look nothing like the leading ladies. Please, Angels, leave us alone.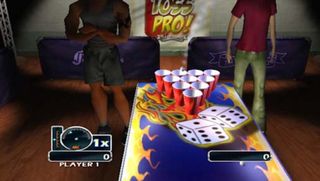 78. Pong Toss
Beer pong without beer is not beer pong, its throwing balls into cups. And digital beer pong may have digital beer in digital cups, but its also not beer pong, because it takes away the ability to drink beer. Pong Toss cant do any of that right, so whats the point?
The wonky Wii motion controls didnt help things either, turning Pong Toss into a game of lets throw the ball off the table as many times as we can. The only drinking we did while playing Pong Toss was drowning our sorrows after playing this crap.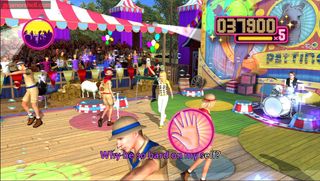 77. Hannah Montana: The Movie
The Wii sported a few licensed Hannah Montana games that were perfect for her pre-teen fans: shape the game around a Just Dance concept, and let the kids dance with their idol. When Hannah Montana: The Movie released, the 360 game counterpart tried to follow the story of the film and disaster followed.
Miley Cyruss avatar walks around the farm bow-legged, as if she has a load in her pants, the voice acting sounds like Miley and company are on Nyquil, and we dont even want to get into the horse riding mechanics. Sadder still is that many gamers wallowed through this game for its easy Achievements--not that we did that or anything. *cough* Stick to the music games, Hannah Montana; adventure doesnt suit you.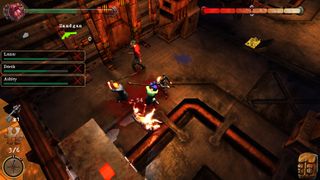 76. Silent Hill: Book of Memories
While none of the big game companies ever seemed to really get the PlayStation Vita most of the time you cat at least say they tried. Uncharted: Golden Abyss, for example, is a perfectly adequate experience. But Konami didnt even try to understand the appeal of a handheld console when they shat out this Silent Hill spin-off out.
Instead of making it an atmospheric horror that the series is known for, they instead decided to forget everything they knew and turn it into an incredibly repetitive dungeon crawler where you played as either a jock, goth, prep, bookworm or rocker. Theres nothing scary about high school cliques and Pyramid Head loses his charm when you bump into him for the hundredth time.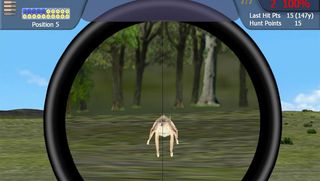 75. NRA Varmint Hunter
Were starting to think the NRA likes to shoot things a little bit too much. Why else would it allow its logo on a game where the only objective is to stand still and shoot tiny little furballs that run into the crosshairs? Were not talking trophy bucks or pheasants here; NRA Varmint Hunter has us shooting rabbits and mice and the like. Well, theyre supposed to look like rabbits and mice, but they basically just look like three brown polygons stacked on top of each other.
Even avid hunters will be disappointed to know that this game is a total train wreck. Blasting moles and the occasional coyote in sterile environments is made worse by the game's odd commitment to reality. Reloading your weapon is an insanely complicated experience, involving gunpowder, seating depth, and more of the kind of digital gun maintenance few fantasize about. We have to think that if NRA boss Wayne LaPierre played this game, he'd likely resign.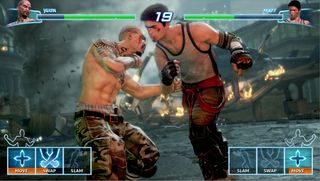 74. The Fighter Within
If were judging our personal fighter within based off of what The Fighter Within brings to the Kinect, then were all in deep trouble should we find ourselves in a street fight. Apparently everyone's fighter within is an awkwardly-moving, slow to react oaf who couldnt cause real damage to anyone if their life depended upon it.
When we punch in a motion game, we expect our character to punch. When we kick, we expect to see a kick. Our Fighter Within avatars do neither of these correctly, instead wondering if we performed any action at all and stumbling around the arena like a dope. Games like this are the reason why people dont trust motion controls anymore; how can we have any confidence in the Kinect thanks to junk like The Fighter Within? Wed prefer to leave this fighter hidden within.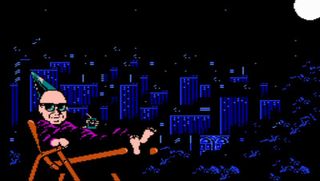 73. Festers Quest
Nothing about the Addams Family conveys Metal Gear style action shooter. Why then is Uncle Fester walking around shooting enemy frogs and blowing things up? Also, why is the game so stupidly hard? Fester is supposed to fun and comical, not frustrating!
Game mechanics that arent really explained, coupled with a difficulty level no game should ever force on a player (outside of Dark Souls, at least), make Festers Quest an adventure wed prefer to leave alone.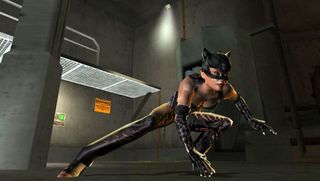 72. Catwoman
We all know the horror stories behind licensed video games and how terrible they can be, but sometimes its a simple matter of does the movie even need a licensed game? The 2004 Catwoman starring Halle Berry is a perfect example. Nobody came to theaters to see the mediocre reimagining of Catwoman as a movie, so who would pay for it in a game?
Catwoman: The Game seems to focus all of its attention on Catwoman herself, and you have to give the developers credit for actually paying Halle Berry to voice the character in-game. Theres some platforming and combat that's below average for 3D action games of the time, and the main goal seems to be making CatBerry pose in the most provocative ways possible. Strangely, almost all of the milquetoast combat ends with tossing some goon into a garbage dumpster, which is a pleasant reminder of how to dispose of the disc.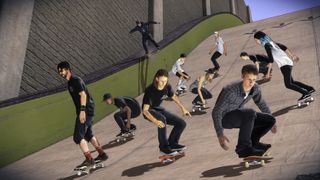 71. Tony Hawk Pro Skater 5
Oh Tony. Tony, Tony, Tony. What happened to you? You used to be cool! What started as a brilliant love affair with baggy jeans and skateboards, has now ended with us alone, stuck half-way in a ramp we shouldnt be, crying ourselves to sleep. We know weve had our ups and downs, we forgive you for the Time we fell off the Ride controller and snapped our ankle, but this is too far Tony. We feel used.
When you promised to change your ways so we could return to the way things were we were so happy for you, but youve thrown it our face Tony. You tried to win us over with your promises of glorious half-pipes and freedom, but you didnt even really try, did you? Every attempt to get things working was rotten from the start, completely broken and with no sense of progress. Youre not even good-looking anymore. Were so disappointed in you Tony. Its over.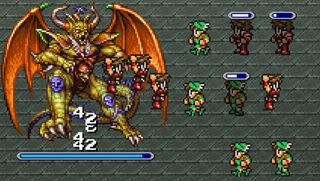 70. Final Fantasy: All the Bravest
If you decide to play Final Fantasy: All The Bravest, we hope you dont like money, because the game is going to try and take all of it. Stuck in a battle and out of turns? Wait until the gauge fills up or pay to continue. Thats how it is for the entire game: wait or pay.
Some games may end up looking like cash grabs despite pure intentions, but others are obvious money plays from launch. All The Bravest is a perfect example of trying to cash in on a name as much as possible, and hopefully the majority of players were smart enough to avoid it.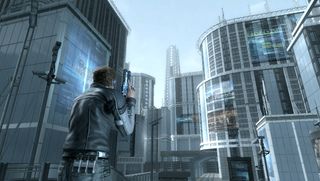 69. MindJack
MindJack is all about hacking into peoples minds, whether its a weakened enemy that can be turned to our side or a civilian that performs a non-battle task while the main character stays on the attack. Its an interesting concept, but like many entries on this list, the execution is poor. Perhaps due to a lack of time or money, this novel concept is ultimately wasted.
MindJack is a third-person cover shooter in a world where Gears of War outshines every other third-person cover shooter. The shooting mechanics are not great, the campaign is a bore, and the unique online play allows griefers to thrive and mess up our progress without us being able to control it. There are a few good things here in MindJack, but the bad far outweigh the good.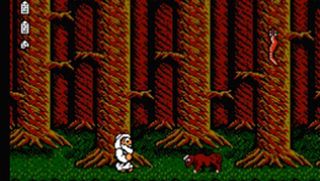 68. Bible Adventures
The Bible contains a plethora of stories, some of which would be worthy of video game representation. Controlling David against Goliath? Count us in. However, if any developer is reading this, use Bible Adventures as your go-to guide on what NOT to do.
This is NES shovelware at its best: it looks bad, plays bad, and sounds bad. Furthermore, Moses mother sending him up the river is NOT a good example of Bible story with high video game potential. God should have smote every copy of this before it hit the shelves.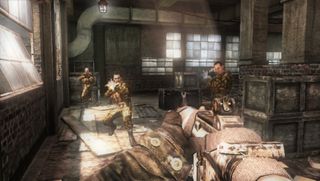 67. Call of Duty: Black Ops Declassified
Bringing Call of Duty to Sonys brand new Vita handheld was a brilliant idea back then. The Vita will be able to handle Call of Duty with no problem, they said, boasting that itll be a console-quality Call of Duty game we can take with us wherever we go. Except it wasnt console quality at all. It wasnt even Vita quality, it was just a really bad Call of Duty game.
Call of Dutys enemy AI has gotten smarter over the years, but here in Declassified theyre basically asking you to shoot them by sticking out of cover and staying in the open. The full Call of Duty multiplayer experience we were supposed to get was ruined by shoebox-sized maps and some undependable online matchmaking. Even the single-player CoD fans have nothing to anticipate, as the campaign is blink-and-youll-miss-it short.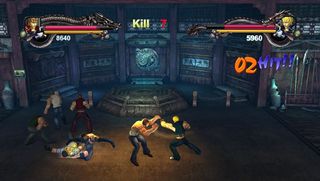 66. Double Dragon II: Wander of the Dragons
Double Dragon Neon restored the Double Dragon name with its 80s-infused 2D brawling. Billy and Jimmy were back in action, and gamers old and new alike were up for reliving the classic arcade gameplay. Unfortunately, this game did everything it could to once again drag Double Dragon through the mud.
Wander of the Dragons randomly freezes in battle for no reason. Enemies are dumber than rocks, running around aimlessly until the player approaches. Worst of all, fighting is basically the same combo over and over again through every stage this game makes us slog through. We hope theres a Neon 2, and soon, because we need to forget all about this game ASAP.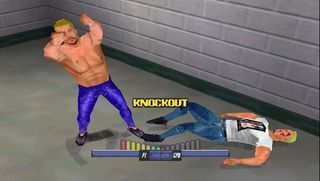 65. WCW: Backstage Assault
We would love to meet the person who thought it would be a good idea to make an entire professional wrestling game without a single wrestling ring, because that's kind of necessary to the genre. Yes, the backstage area is a hotbed for action on Raw and SmackDown, but theres a reason why its not the center of attention for an entire show. Every match would be the same repetitive mess, which describes Backstage Assault perfectly.
Backstage Assault tried to cater to the ECW weapons-loving crowds of the early-2000s wrestling era, but in doing so it forgot to include realistic character models, interesting gameplay, and pacing that actually resembles real TV wrestling. Instead we got blocky wrestlers doing the same moves to each other again and again while picking up the occasional weapon and swinging it wildly. This is one wrestling game that should have never made it into the ring.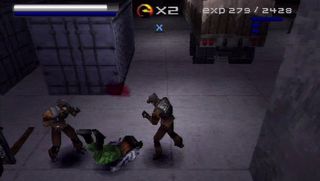 64. Mortal Kombat: Special Forces
Hopping genres is a tall task for any franchise, but Mortal Kombat didnt quite learn its lesson. After the 2D action platformer MK Mythologies: Sub-Zero failed, we hoped the series would stick to the bloody 2D fighting we knew and loved. Unfortunately, Special Forces happened instead.
Special Forces starred Jax and Sonya in a 3D action shooter that tried so hard to emulate the excellence of games like Syphon Filter, but instead ended up a glitchy, broken mess. Thankfully, Mortal Kombat has returned to what it does best (tear people in half at the end of a brawl), which means well never have to see a game like this again. We hope.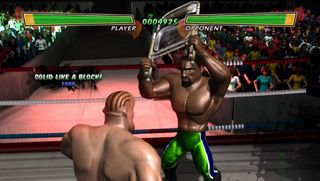 63. Hulk Hogans Main Event
If we saw this title on the shelves in the early 90s, we would have jumped at the idea of Hulk Hogan making his own game. Hogan was the man back then, carrying professional wrestling on his shoulders and spread Hulkamania worldwide. Unfortunately, this Kinect game stars the aged Hulk of today, and even by kitschy motion game standards, this title one of the worst.
Wrestling on Kinect could have incredible potential. Mimicking wrestling moves and chair shots should be awesome, but somehow Main Event takes all of the fun out of it. Perhaps its because it never reads the moves correctly, or because the nondescript wrestlers look like roided-up meatheads, but Hulk Hogans Main Event belongs on the undercard forever.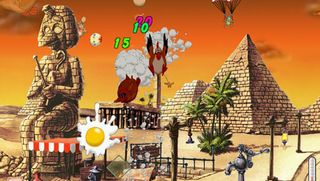 62. Chicken Shoot
No other game in history has been defined by its title quite like Chicken Shoot. The point of the game is, well, shooting chickens. Thats about it. Youll enter a level, shoot a bunch of chickens, and move on. It doesnt even sound fun, right? Well, surprise, its not!
Chicken Shoot looks like it belongs on the 3DO or CD-I, but its only a few years old! Its probably the worst of the worst in Wii shovelware, a low-budget piece of chicken feces that fails at basically everything it does. We wouldnt even recommend this to our worst enemies, and neither should you.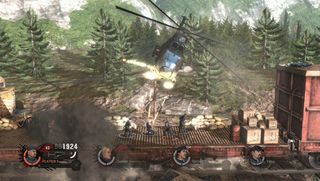 61. The Expendables 2
Throwing all of our favorite action stars into a movie is a dream come true. Throwing all of those actors into a licensed downloadable video game is nightmare incarnate. The Expendables 2 may have been a hit at the box office, but its video game counterpart is a shoddy and underwhelming affair that doesnt deserve to be attached to the movie franchise.
The game tried to take classic Smash TV-like gameplay and add the famous faces we see in the movie, but instead its a mediocre take on it with repetitive stages and the worst Stallone impressionist weve ever heard. And the other actors don't come out looking much better. The Expendables 2 is just that, expendable, and those who like the movies should stick to the movies.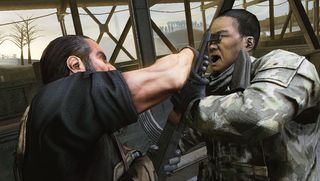 60. Rogue Warrior
Rogue Warrior is supposed to be a tale of honor, courage, and American military strength. Richard Marcinko, the real life ex-Navy SEAL that stars in the game, penned the story himself. With military experience like that, this should have been THE military action game to beat, right?
Wrong. Way, way wrong. Glitches galore, more profanity than a Scarface marathon, and a three-hour campaign placed Rogue Warrior into the upper echelon of crappy games. Its hard to believe that the same publisher of games like Skyrim and Fallout 3 dropped this on us.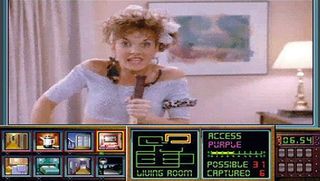 59. Night Trap
Oh, Night Trap. The slumber party-goers that starred in you were never as much a victim as the pain you caused Sega CD owners, even beside what a clueless US Congressional hearing accused you of. You were the paragon against what all lousy FMV games were measured. We can only wonder what a world without you would be like, and our thoughts are always filled with sunny beaches and a happy, utopian culture.
Less of a game and more a test of patience, Night Trap (like other FMV games) played more as a series of videos with the occasional button prompt or camera to change. If this wasnt painful enough, the game became a subject of a federal investigation into overly violent and sexualized video games. Why? Because it had one short scene of a girl in a nightgown. It also starred a gaming version of Diff'rent Strokes's Kimberly Drummond, which we suppose is criminal enough.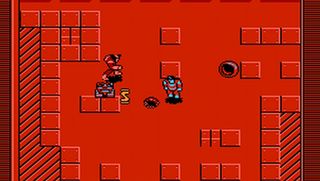 58. Uncanny X-Men
There have been plenty of excellent X-Men games found across consoles from Genesis to PS3. Uncanny X-Men on the NES is not one of them. Were not quite sure what LJN was thinking here, but nothing about Uncanny X-Men resembles their comic counterparts.
The boxy characters dont look anything like the X-Men, enemies include spiders and springs with evil eyes, and some of the sound effects are among of the worst in gaming history. Anyone whos played as Iceman knows what were talking about and we get nightmares just thinking about it.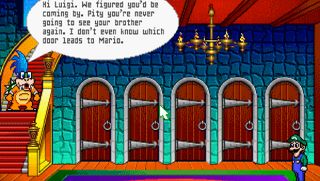 57. Mario is Missing
Before the green ones starring role in the Luigis Mansion games, he was tasked with finding out why Mario is Missing. If this adventure was ever made canon, Mario would still be missing, as no player had the desire to finish this edutainment dreck.
The only redeeming quality of the Carmen Sandiego wannabe is the DOS version, but not for technical superiority; its the source of the Weegee Internet meme. Seriously, thats the only silver lining.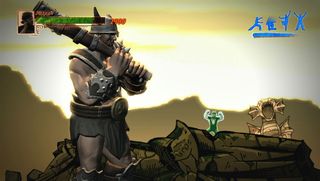 56. Kung Fu: High Impact
Kung Fu: High Impact accomplished for martial arts what Hulk Hogans Main Event did for wrestling: it ruined any and all potential for a good motion-controlled video game. Kicking and punching may be all in the mind, but our minds were clouded with thoughts of what the hell is this game?!
Nothing about High Impact is enjoyable. The moves dont make sense, the Kinect barely picks them up anyway, and theres no semblance of story to follow. Not even Daniel-san could save this experience. Sweep the leg? More like sweep this game right under the rug.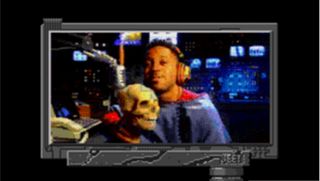 55. Make My Video
Long before the days of YouTube, there was Make My Video. The concept was amazing: pick a song and make your own music video for it. We could show the world our video editing prowess! Well be superstars!
except making a video was re-editing the already existing video. Oh, and the game only last as long as two playthroughs of the chosen song before the credits rolled. Our dreams of video editing stardom, CRUSHED under the boot of a bad Sega CD experience. Its a real shame.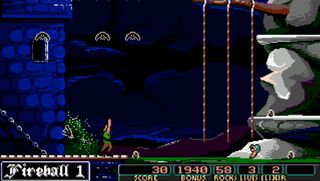 54. Dark Castle
Dark Castle was one of the coolest games on the old Macintosh. Fighting zombies and other monsters through a giant castle gave the Mac its own slice of Castlevania. Porting the game, however, proved to be disastrous, as the Sega Genesis version of the game is horrendous.
The game looks bad, its controls are worse, and it can be completed in less than five minutes. Three screens worth of challenges can take you to the end. Its a Flash game on a Genesis cartridge. What was the point of porting this?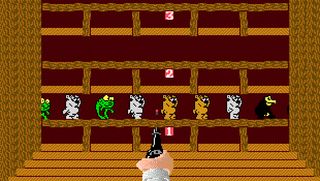 53. Action 52 (Genesis)
Out of the 52 games that can be found on one cartridge, not a single one of them is worth playing. Action 52 throws all kinds of mini-games at you, from shooting galleries to platformers and more, but none of them have any redeeming qualities other than a quick way to pass the time. Instead of being hours of fun, as 52 games should be, its instead a great collection of how NOT to design video games.
Were trying to figure out which of the 52 abominations is the worst of the worst. It could be the blatant Arkanoid ripoff called Go Bonkers, or Starball Pinball where the ball falls through the flippers. Maybe its Daytona, the racing game that looks like it took visuals straight from Pole Position and Outrun, or maybe its The Cheetahmen with the kung-fu cheetahs. Theres a lot to choose from, but theyre all really bad in their own special ways.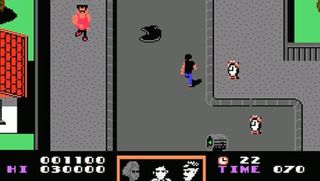 52. Back to the Future
Remember the Back to Future scene when Marty McFly spent the afternoon dodging killer bees and collecting alarm clocks in the suburbs? Or the iconic milkshake fight in Hill Valley's soda shop? No? Our point exactly. LJN's shameless Back to the Future cash-in took the magic of Robert Zemeckis's time traveling flick and smashed it headlong into a shit truck. Sure, there was the odd tribute to the 1980s epic like Marty's sloppy guitar jam or the end-game DeLorean ride but even when the game accidentally stumbled into its source material, LJN curb stomped the fun with cheap obstacles, unforgiving controls, and a looping audio track that made us want to set fire to small animals.
Even Back to the Future co-creator Bob Gale admitted to Telltale Games that Marty's 8-bit incarnation was one of gaming's darkest hours, noting, I should note that the previous BTTF video games have all sucked eggs - particularly the Nintendo 8-bit cartridge made by LJN in 1989 - truly one of the worst games ever.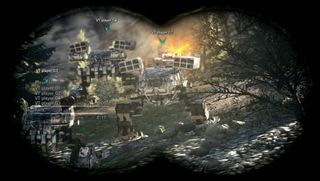 51. Steel Battalion: Heavy Armor
Kinect seemed to be a God-send for Steel Battalion. After the original used a controller with over 100 buttons, not needing a controller at all was a welcome idea to tank battle fans worldwide.
Sadly, the lack of controller made Steel Battalion much, much worse. Unresponsive motion controls and crappy voice acting highlight one of the most disappointing games for Microsofts motion gaming accessory. This battalion should have kept the 100 buttons.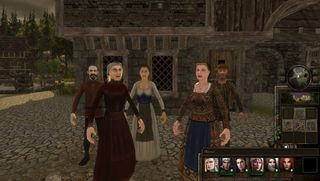 50. Realms of Arkania: Blade of Destiny
Theres nothing worse than seeing a cult classic game from the early '90s get a revival, and for that revival to be riddled with so many bugs that it makes it damn near unplayable. Unfortunately for Realms of Arkania: Blade of Destiny, thats exactly what happened.
It's sad to see a classic game brought back in such a fashion. The in-game graphics options may have a beautiful setting but nothing about the games visuals is beautiful--maybe if you looked at it from far away. The localization doesn't appear to be finished, as there are German words mixed in with English text, making parts of the game unintelligible to anyone who doesn't speak German. Worst of all, the game retains all of the design choices of the original, so theres no tutorial or help of any kind to guide you. You just drop in and start adventuring. If you need to play Blade of Destiny, go back to the original and leave this remake in the dust.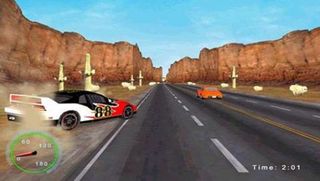 49. Hooters Road Trip
Because nothing says Hooters like a PC racing game! If thats not bad enough, this racer handles like the wheel is on backwards, and the environments make a game like Cruisin USA look ultra-realistic.
Oh, and you can bet that this game is filled with Hooters girls. Loading screens, victory videos, almost every other part of the game is ripe with buxom beauties in the iconic orange shorts and white t-shirts. Still, wed rather see these ladies while eating overpriced chicken wings than while waiting for the horrible racing to start.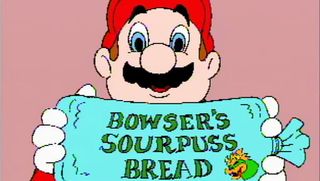 48. Hotel Mario
The Phillips CD-I is infamous for its horrible Zelda ports (which well cover later), but not many people remember that Mario got his own terrible CD-I game as well. Hotel Mario at its core is a platformer like other Mario games, but the comparisons end there.
Awful cutscenes, a nonsensical story, and some of the dumbest quotes ever pulled from video games (As they say, a toaster toasts toast!) make this a hotel we wanted to check out of as soon as possible. We just needed to read the instruction manual to do figure out how.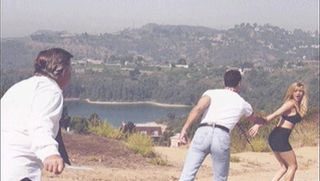 47. Plumbers Dont Wear Ties
We we dont quite know how to describe this game. Its essentially a video game version of a Choose Your Own Adventure book, only with boobs. Many, many boobs.
In spite of that, Plumbers Dont Wear Ties is a decidedly unerotic experience. The game looks like it was designed using a bad PowerPoint presentation and Microsoft Paint graphics, and playing it is the same as clicking through a DVD menu. If you feel like punishing yourself, you can currently play the whole thing on YouTube thanks to in-video links. For historys sake, we suggest you try it, but dont blame us when you have to throw up.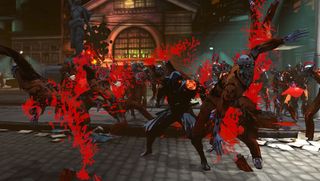 46. Yaiba: Ninja Gaiden Z
We love alternative takes on our favorite franchises, but only when those new perspectives are done well and have some understanding of what makes the franchise popular. Yaiba: Ninja Gaiden Z took all of the progress made by the 3D Ninja Gaiden games and threw it out the window, turning it into a brain dead zombie hack-and-slasher that doesnt satisfy in the least.
Yaiba tried to take us back to the days of classic Ninja Gaiden, but it only brought two features: repetitive gameplay and insane difficulty. The only thing this game does that's new is add a really unlikeable character in Yaiba. Seriously, we know hes a cyborg and all, but a little personality outside of a foul mouth and disrespecting women would've been great. Well stick with Ryu Hayabusa in our Ninja Gaiden games.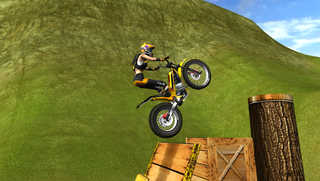 45. Motorbike
We wanted to throw in the towel with this game as soon as we heard the lifeless title, but in fact the actual experience is so much more underwhelming than we could have imagined. Take everything you loved about the Trials series, strip to its bare bones, and release whats left to get Motorbike. Its one of the most shameless clones weve ever seen, except its far worse than the game its trying to emulate.
The gameplay is basically the same as Trials; try and complete a track while jumping over obstacles and traversing big gaps. However, when the obstacles are school buses falling from the sky in random ways, we find ourselves having to restart because the bus didnt fall at the right angle and we can't get past it. Why the obstacles arent fixed to the track is beyond us, but that randomness makes for a really frustrating and pointless experience. Well stick to the trials of Trials, thanks.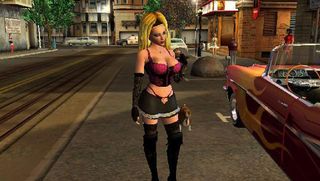 44. Lula 3D
Lula 3D is Leisure Suit Larry without any inhibitions whatsoever. Where Larry cant get a girl into bed to save his life, Lula is a pornographic actress, so her adventures cut straight to the bedroom. As such, nudity levels in Lula 3D are sky high, but the games lack of fun is rivaled only by its lack of respectable clothing.
The story of Lula 3D has the heroine trying to save her kidnapped co-stars so she can make her own porno movie, but the objectives make little to no sense. Go into the bedroom and host a webcam show, thatll get your friends back! Wait, now the game shifts into a cover-based first-person shooter, so shoot your way out! Also, basic movement is mouse to turn and keyboard to move, but doing both at the same time can crash the game. Basic movement can crash the game! Not even the cheap thrills can save Lula and her pals.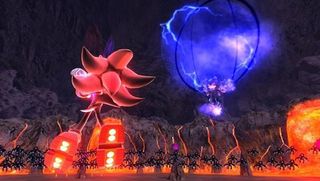 43. Sonic the Hedgehog 2006
Originally planned to commemorate SEGAs tude-filled mascots 15th anniversary, Sonic 2006 turned out to represent the terrible monster the franchise had become. Here, the once proud king of fast action platforming personified how far the mighty do fall (were talking Spinal Tap proportions).
A terribly jumpy camera, lousy collision, and an uninspired (and downright creepy) story are three things that Triple-A titles should avoid at all costs. The real culprit here, though, is the fact that Sonic just isnt fun. If the litany of Sonic titles from the past ten years or so doesnt convince you, playing only an hour of Sonic 2006 will be reason enough to be wary of the character from now on.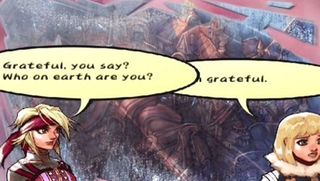 42. Unlimited SaGa
Japanese RPGs get a lot of flak these days. People call them linear, obtuse slogs through redundant settings in which you grind out levels so as to figure out a baroque combat system used to finish an excessively insipid plot with obnoxious characters. People these days are dumb; they were talking about this ten years ago with Unlimited SaGa.
More or less a board game for exploration with slot machine-like combat, Unlimited SaGas name must have come from the infinite amounts of tedium that players could expect. These unlucky (or equally dumb) players didn't move around dungeons or towns in the traditional sense more than they just chose locations and NPCs to talk to, and battles were just as much about lousy luck as they were about stat building and smart tactics. There may not be one definitive cause for JRPG decline in the West, but this might be as close as we can to pinpointing it.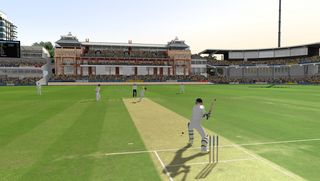 41. Ashes Cricket 2013
Video games can be great teachers; they can offer a glimpse into sports youve never tried worlds youve never seen. Ashes Cricket 2013 could have been a perfect tool for teaching many unfamiliar people what cricket is all about, but instead the game falls flat on its glitchy, buggy face. When the developer offers refunds to anyone who purchased the game, as they did with Ashes Cricket, you know there are big problems.
Trickstar Games tried to build a brand new system from the ground up to capture every aspect of the sport of cricket, but nothing that they created worked at all. The glitches were so bad that basic actions are made impossible at points due to some huge, game-breaking bugs. The game only lasted for four days on Steam before being taken down, and we dont think well ever see it officially released again.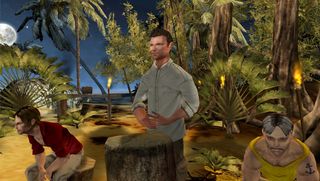 40. Survivor (PC)
Survivor is one of the longest-running reality shows on television, and with good reason. The concept is perfect: take some average joes, strand them in some desolate wasteland for two months, and watch the commercial revenue roll in. Its a shame that they could never turn the show into a good video game; just look at this rotten PC title and youll see what we mean.
The game follows the same structure as the show, but nothing else about it makes sense. One minute a fellow survivor will tell you your alliance is stronger than ever, and the next second hes voting you off the island. The challenges are supposed to be fun and exciting, but instead come off boring and monotonous. Finally, is that actually supposed to look like Jeff Probst in that shot? Yikes! Vote us off of this island; weve had enough!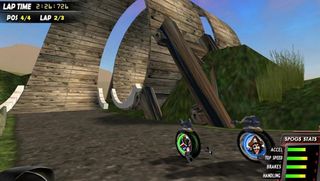 39. Spogs Racing
Remember slamming and collecting the little, cardboard discs called POGs back in the day? That was fun, right? But you'd never think that very simple concept would translate well into a racing game. And you'd be right to think that. because Spogs Racing falls flatter than a big metal slammer that missed the pile.
Spogs Racing takes POGs, turns them on their side, attaches a wheel, and makes you race them through uninteresting racetrack after uninteresting racetrack. There's one novel concept, the Crash 'N Grab mechanic where a Spog could steal parts from another racer by crashing into it, but it's so poorly implemented that it's more of a disappointment. This should've stayed in the 1990s like POGs themselves.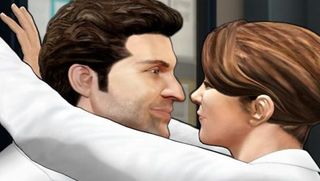 38. Greys Anatomy: The Video Game
Grey's Anatomy: The Video Game is a game that did not need to happen. It offered nothing in the way of challenge for PC and Wii gamers, and it gave fans little motivation to play through its five-episode arc besides seeing what happens to McDreamy-face and what's-her-nuts in the final chapter of who gives a flying crap.
Granted, we could levy these criticisms at almost all TV-to-video game products in the past five years, but what makes Greys Anatomy one of the worst is that it didn't need to suck. Here was a franchise with huge marketing muscle, solid source material, the support of Ubisoft, and the financial backing to give Wii owners a solid game. Instead, all those pretty cut-scenes were buried under grainy clips from the show, forgettable Trauma Hospital sequences, and an overflow of slap-dash mini-games that had no purpose of existing except to validate that this was indeed a game, and not a $30 Grey's Anatomy animated movie.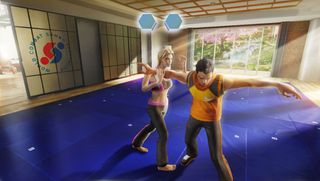 37. Self-Defense Training Camp
The Kinect saw plenty of weird exercise and movement games, but theres a line we have to draw in the sand at some point. UFC Trainer and Your Shape are all well and good, but how in the heck is the Kinect's terrible motion controls supposed to teach effective self-defense training? Were shocked this game even exists, let alone attempts to teach people proper self-defense.
Were not against the idea of someone learning to protect themselves, and fine with the idea of a video game helping with that, but this particular title is a terrible teacher! The motion controls dont register what youre supposed to be doing properly, and without a second person to try these self-defense moves on, whats the point of the lesson? This game's failures in design might mean someone learns improper self-defense techniques, making this title potentially physically dangerous to the public at large.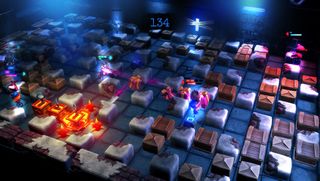 36. Basement Crawl
Basement Crawl, one of the first ever download-only titles for the PlayStation 4, landed with a big hard thud as soon as it launched. Players were expecting some new-generation graphics and gameplay from a title that was only on PS4, but what they got is a boring, uninspired Bomberman clone with no real reason to be played.
Granted, Basement Crawl does an acceptable job of cloning the maze-like Bomberman gameplay, but its not fun in the least. But it's extraordinarily bug-riddled, particularly the online gameplay. When it's actually playable, its still remarkably unoriginal, outside of a varying character roster of things like a little girl with a teddy bear and a tiny clown. At least the developers seem to know how bad their game is, as they've already vowed to fix the myriad issues and re-release it free to buyers. Lets hope the second time's the charm--maybe that will get it off this list some day.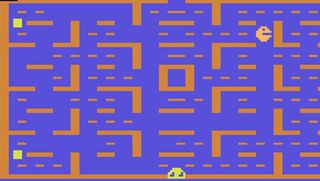 35. Pac-Man Atari 2600
You probably have a few questions for us right now. How is Pac-Man on this list? Its the same every time its ported! Whats wrong with you? Trust us, nothing can prepare you for the Atari 2600s interpretation of Pac-Man.
Its ugly, its sluggish, sounds awful, and its a blemish on the good Pac-Man name. After playing this, wed get up and go to the arcade for a true Pac-Man pellet-eating experience, just to wash the bad taste out of our mouths.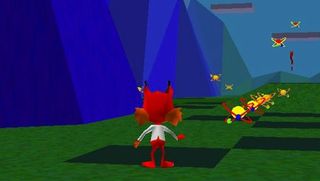 34. Bubsy 3D: Furbitten Planet
Alas, poor Bubsy! We knew him well. While most of us would like to remember Bubsy for his charming, middle-of-the-road 2D platformers in the early 90s, few can forget his transition to the third dimension, and the death blow it dealt to the Bubsy franchise. Be it the rudimentary environments, single-colored textures, or controls that reduced players to stiff, clumsy automatons, Bubsy committed nearly every sin of 3D gaming while nut-punching players with annoying one-liners at every rigid turn.
To its credit, developer Eidetic dared to go where few developers had gone before with 3D gaming; except, you know, for Nintendo who released the infinitely better Super Mario 64 that very same year. Later, Bubsy creator Michael Berlyn admitted to Sega-16 he knew Bubsy was outmatched when he saw Super Mario 64 at CES, recalling, My partner and I both looked at Mario at the Nintendo booth and knew we had to double Bubsy 3Ds complexity. But it was too late in the development cycle, and Accolade was (rightly) pushing for a finished product. If Mario hadnt come out, I am sure we would have done a lot better.
Yep. That was definitely the problem. Spot on.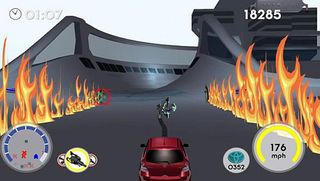 33. Yaris
Weve learned to smell a bad game from a mile away, and with Yaris all of the signs are obvious. Is it a free download? Check. Is it licensed by a product that normally wouldnt be licensed? Check. Are there very strange design ideas, like tricking out the Yaris with crazy weapons to defeat giant MP3 players for coins? Check.
The game, unimaginatively titled Yaris, is simply driving through the same U-shaped track over and over again, collecting coins and defeating enemies to collect more coins that will upgrade your Yaris so you can collect more coins. Theres no other objective other than replicating Sonic 2 Special Stages in a Toyota vehicle but with lasers and sawblades. Honestly, we feel bad even discussing this title, because it feels like we're trapped in an ad for Yaris. There's a reason this vanished from the Xbox Live Marketplace after just one year; even for a free game, it's too expensive.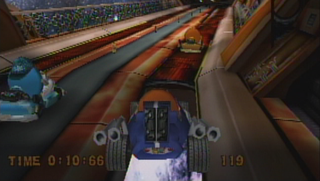 32. M&M's Kart Racing
M&M's are made to be eaten. Its that simple. Theyre not supposed to go on adventures or play sports, and theyre certainly not supposed to drive go-karts against other M&M's in big races. We get that this game is trying to bring the popular commercial mascots to a new medium, but M&M's Kart Racing is just not the way to do it.
The Wiis motion controls make handling these karts almost impossible, as they drive like they havent been tuned in years. The visuals are so awful that they might swear you off candy for the rest of your life, and it's so lacking in contact that asking full retail price for it sounds like an insult. Worst of all, this kart racer doesn't even have items to use in the races. Even the most unabashed Mario Kart rip-offs have bothered to include items!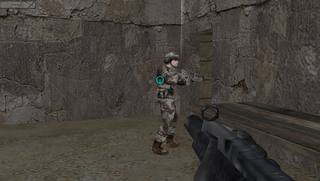 31. Navy SEALs: Weapons of Mass Destruction
If were playing a game as elite Navy SEALs, we expect some kind of quality. We want difficult missions that test our abilities, an arsenal of real-life weapons at our disposal, and enemies who are highly-trained mercenaries that can put up a fight. Navy SEALs: Weapons of Mass Destruction offers nothing of the sort, dragging the good name of the organization through the mud.
The enemies of Navy SEALs: WMD are the most glaring issue, standing around waiting to be shot like theyre at a social event of some kind. Given the settings, we expected a lot of browns and grays in the background, but even by shooter standards the world is bland and ugly. Worst of all, each mission takes us from point to point, shooting enemies, and thats it; no bombs to diffuse, no other objectives to fulfill, nothing. Just shoot and move on. There are plenty of other shooters we can play without feeling like were wasting our time, so these WMDs are best left unfound.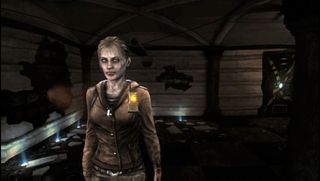 30. Amy
Horror titles are meant to scare you while you play them, not scare you away from ever playing another game again. But that's the case with Amy, because the entire game is one big escort mission through a slog of unavoidable fights with crappy combat and a frustration level thats through the roof. It's enough to give one nightmares.
The idea of guiding a defenseless child through a Silent Hill-like town of horrors may be promising, but its the rest of the package that makes Amy such a chore to play. If you attack an enemy thats within your reach, you expect to hit that enemy. If you see an item on the ground, you expect to pick it up when you approach it. None of this is guaranteed in Amy, even though its basic game design, and it makes us want to throw our controllers at our televisions. Sorry Amy, but youre on your own.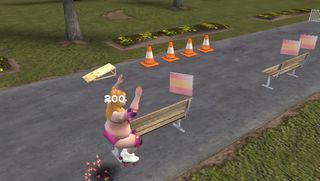 29. Little Britain: The Video Game
Let us first say that the UK is a lovely place full of wonderful people, so don't let this game turn you off to the entire country, ok? For those unaware, Little Britain is a comedy sketch show that airs on BBC, and someone thought itd be a good idea to create a video game version of an episode. Wed respectfully disagree with that notion, as this game is proper horrid.
It makes theoretical sense that bringing a sketch-based TV show to a video game calls for a minigame collection. However, when theres only eight minigames to play before the end credits, were not sure anyone bothered actually releasing this at retail, especially when trifling content offers nothing in the way of laughs or fun. Majorie Dawes and Vicky Pollard may be funny on TV, but their video game counterparts forgot to bring the laughs with them.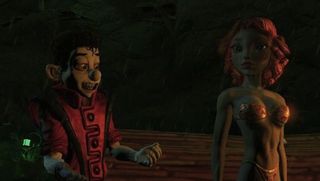 28. Leisure Suit Larry: Box Office Bust
Like the pervy uncle who shows up every Thanksgiving with a new stripper girlfriend and another hilarious story from Reno, game journos have given Leisure Larry games a pass out of respect for his history and past triumphs. That all ended in 2009 when Team 17 cast Larry's nephew, Larry Lovage, as a sex-starved production intern for Laffer Studios in a game that seemed more concerned with cramming unfunny dick jokes into every situation than actually making of them the slightest bit engaging.
Even the combined might of the Unreal engine and the voice talents of Jay Mohr, Artie Lange, and Carmen Electra couldn't make up for the menial missions and borderline broken controls. Looking back, it's likely Box Office Bust was a top-secret government experiment to see how much players could withstand in order to see a computer character get laid. And the worst part (well, one of many)? Box Office Bust cut out after the kiss. At least its predecessor, Leisure Suit Larry: Magna Cum Laude, gave up the goods. Not that, uh, we cared or anything. Moving along...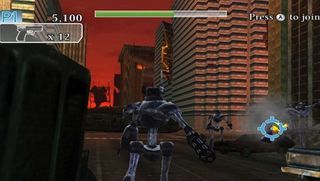 27. Attack of the Movies 3D
Attack of the Movies 3D soared to the pinnacle of our Top 7 Worst Games of 2010 list when it oozed past quality control for Xbox 360 and Wii. Featuring dated graphics and derivative on-rails action scenes, the only thing Panic Button Games's stinker managed to attack were players' relationships with family and friends, which were likely torn asunder after being exposed to this depressingly ugly and un-fun shooter.
We know what you're asking: How can a family-friendly entertainment product with 3D be so terrible, you heartless, cynical monster?! First, how dare you. Second, Attack of the Movies 3D used the red-and-blue cardboard glasses 3D, and not the polarized 3D technology more commonly seen today. So you can add misleading advertising to list of reason Attack of the Movies 3D was a bust.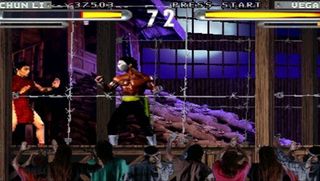 26. Street Fighter: The Movie
Like that fateful day when you realize Santa is a load of marketing, it seems as though Street Fighter: The Movie was made specifically to ruin everything you remember loving about your childhood. By replacing the gorgeous pixel art of the various early games in the series (think World Warrior through the first Alpha) with cheesy digitized actors from the piss-poor film, youll find that a dude in a ripped karate gi and a headband does look, well, kind of dumb in real life. Thanks for nothing, Capcom.
Much like Jean-Claude Van Dammes actual acting, it doesnt help that that the characters looked totally lifeless. Worse, the game let you cancel special moves into other specials, thereby making any sort of balance busted with constant near-infinite combos. Then again, if youre the kind of jerk that likes to watch the girl from ER beat up on Australian pop singer Kylie Minogue and a sickly, disaffected Raul Julia, well, this games for you, Mr. Heartless.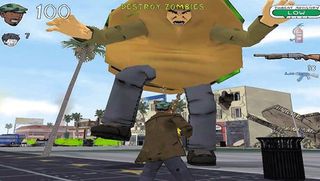 25. American McGees Bad Day LA
American McGee's Bad Day LA was pitched as thinking man's Postal; a satirical sandbox game that would skewer American politics and lay bare its obsession with manufactured fear through a mix of unique visuals, innovative game play, and razor-sharp social commentary. As you can guess by its inclusion in this list, Mr. McGee's pet project ultimately failed on all fronts, offering a mess of schoolyard humor, annoying stereotypes, and gameplay that made Postal look like Grand Theft Auto IV. Set in Los Angeles amidst a string of natural disasters, Bad Day L.A. saddled players with saving cliche characters in environments scrubbed clean of any of the promised charm, innovation, or fun.
American McGee may have a sterling resume that includes Doom, Quake, and the Alice in Wonderland reboots, but we're guessing Bad Day L.A. has since been filed under the other projects category. As for us, we'll fondly remember his open-world attempt as the runner-up for the 2006's Anti-game of the year. And by fondly remember we mean forget until the end of days.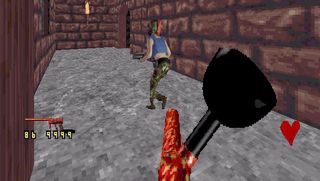 24. Extreme Paintbrawl (PC)
One of the biggest red flags a game can have is the word extreme in the title. More often than not, extreme means poorly executed or mediocre instead of the over-the-top action the word on the box brings to mind. Extreme Paintbrawl belongs in a league of its own however; the only thing extreme about this is its extreme awfulness.
Extreme Paintbrawl is a lesson in everything that can go wrong with first-person shooters. Ugly, blocky graphics offer nothing but sore eyes (why does the CO2 cartridge on the gun look like the Tin Mans oil can?), and on the rare occasion that our paintballs actually DO make contact, you can shoot an opponents chest and somehow have that count as a headshot. Wed recommend actually going on a paintball trip than taking part in this PaintBrawl; real-life paintball might actually be less painful.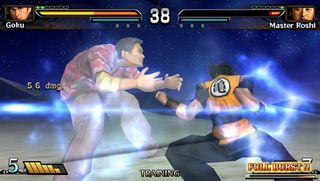 23. Dragonball: Evolution
A perfect case study in bad movie begets a worse game, Dragonball Evolution tried to mix the live-action Dragonball movie with the established gameplay of the Budokai series. That means instead of crisp anime character models perfectly cel-shaded, we got renders of Chow Yun Fat in a Hawaiian shirt. Joy.
The fighting aspect didnt help things either, as it took everything that made the Budokai games great and bastardized it into a shadow of itself. And the story mode is told through static images of the actors in front of bland backgrounds. We all knew a live-action Dragonball would never work, so why a companion video game was made well never know.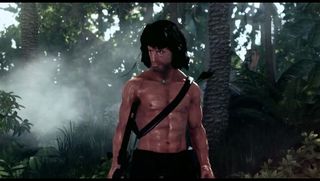 22. Rambo: The Video Game
Rambo should have translated well into the video game world. The movie follows a man being hunted by the authorities and fighting back, which we players have seen PLENTY of times before. And this isn't some 8-bit crapfest either; it came out in 2014, when people should know better. So why, then, is the official Rambo adaptation such a disappointment? It should have been Stallones finest gaming hour; instead it was a big ol letdown.
You might have expected a Rambo first-person shooter; you got Time Crisis: Rambo Edition. The light-gun format did not translate well to average controllers, creating a major input problem that even the PlayStation Move couldnt solve. Couple that shock with over-the-top (even for Rambo) cop and mercenary killing, and this is one '80s revival that should have stayed in the '80s.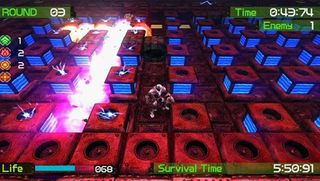 21. Bomberman: Act Zero
Wed like to take a quick aside and apologize. Chances are, you woke up today like any other day thinking that Bomberman was a hallowed franchise by Hudson starring a cute legion of helmeted protagonists. Then you stumbled upon this page and realized that for a brief moment of absolutely lunacy, Bomberman needed to become gritty and edgy. This is the mess that was left behind.
This is a classic example of simply not leaving well enough alone. While still relatively true to the classic formula of blowing up your competition in the middle of a grid field, the concept was dragged into the HD era via a third person perspective mode and a vastly overhauled aesthetic that had critics and players scratching their heads or shrugging their shoulders. You may be surprised that this failed experiment brought Hudson to go back to basics with the classic White Bomber look and feel. Then again, we know youre smarter than that.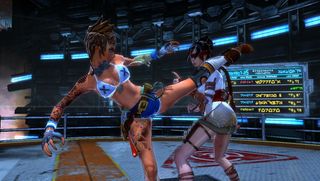 20. Girl Fight
The reasons behind Girl Fights creation become wildly apparent from the moment the game begins. This wasnt made to be a finely-tuned, balanced fighting game with an all-female cast; this is meant to be a T&A show, filled to the brim with the worst stereotypes imaginable. Wed give the game a little credit if the fighting was at all balanced, but thats hardly the case here.
This seems to be made by people who enjoy 3D fighters but dont know how to make them. It tries to be like Tekken, Dead or Alive, and other big time franchises, but its oversimplified controls and lack of a decent story framing the action drops it down a lot of pegs. If you were looking for balance in your all-female fighters, check out Skullgirls and leave this girl fight alone.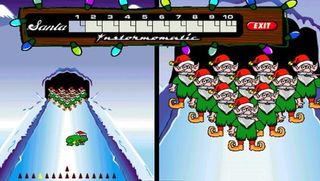 19. Elf Bowling 1 & 2
Packed with a whopping five-minutes of gameplay, Elf Bowling is the epitome of cash-grab ports and an unforgivable chapter in Nintendo's shovelware history. Forgetting that the original Elf Bowling and its sequel were both available free on PCs for years before its commercial release, and the DS release charged around $20 for the exact same experience, the game itself stunk more than Santa's sack after the Christmas rush.
Elf Bowling's core experience consisted of knocking over the fat man's elves with bowling balls or shuffleboard pucks, and surviving the urge to punch a wall every time one of the perky-eared idiots cracked wise about your performance. Objectively, we can see how's Elf Bowling's crass design made it a popular time-killer on PC. But as a retail DS game? That's the biggest insult of them all.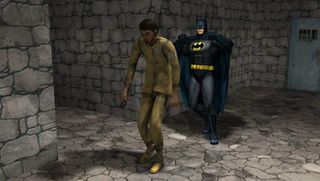 18. Batman: Dark Tomorrow
The battle is won, Ras Al Ghul is defeated. The ending cinematic rolls and Al Ghuls bombs detonate, killing 1/3 of the human race. Wait, what?!
Oh, right, for the best ending theres a signal Batman must disarm before beating Al Ghul, but not once throughout Batman: Dark Tomorrow is the player informed of this. The game also suffer from terrible combat mechanics and a camera that makes Epic Mickeys look like cinematography genius, but this unknown task is simply unforgivable.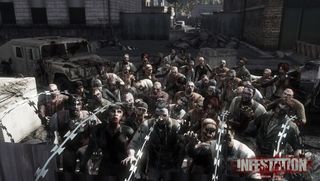 17. Infestation: Survivor Stories
Day Z has itself quite a following, using ultra-difficult survival gameplay and an always dangerous world to pull players in and keep them there. Infestation: Survivor Stories, which you may recognize as The War Z, tried to create some competition for the mod, but instead create a monster worse than any shambling dead present in the game.
First the game releases without some of its most advertised features included. Next, once those issues were fixed, the game was plagued with awful controls, bland visuals, and players who instantly hacked the game to their advantage. Worst of all, the free-to-play aspect has some of the most heinous microtransactions weve ever seen. Paying real money for in-game supplies like ammo and weapons, without any other ways to gain these items, tells us gamers should all be conscientious objectors to this war.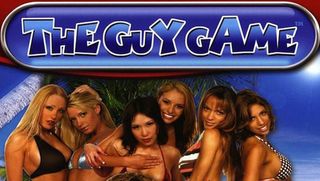 16. The Guy Game
Representing a new low in the cheaply produced games with cheaply rendered nudity genre, The Guy Game proved there was a limit to how many douchetastic hoops gamers would jump through to see a little flesh. Never mind the fact that The Guy Game offered roughly 1/1000th of what the internet could in mere seconds at the time. Top Heavy Studios stashed its buxom treasures behind a Flash-O-Meter that forced players to wade through a parade of busty morons, multiple layers of censorship, and a thick swamp of shame in order to finally view prizes you could have probably earned in real life with half the effort.
Not since the days of scrambled porn and dial-up internet has a piece of software made us work so hard for such mediocre adult material. Thankfully, The Guy Game did provide us with an easy target for our Attention perverts! It's the sleaziest video game ever feature when it was released. So thanks, Top Heavy Studios ... we think. Now if you'll excuse us, we need to take a long, hot shower.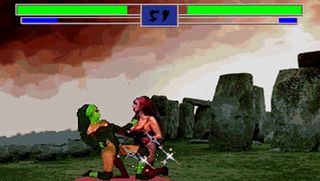 15. Catfight
The original Mortal Kombat uses digitized actors to craft its characters, creating a were fighting with real people visual style that fans understandably loved. Other titles tried to copy this approach, most of them with very little success. Way down on the list of failures is the PC-exclusive Catfight, also known as the Ultimate Femme Fatale Fighting Game, a release that is anything but ultimate.
Slow combat, over-sexualized characters (seriously, no one wears a pair of pants, its all body suits or spandex that'd make Cammy blush), and some of the worst hit detection weve ever seen in a fighting game make this one truly bad game. We dont even know what the developers were trying to achieve, because we fail to see who would even find this arousing. Were sorry we even brought it to your attention.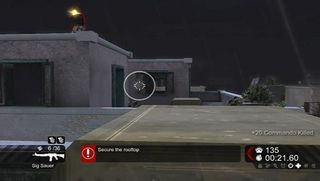 14. Blackwater
Quick! Make a list obvious things you need in a modern video game shooter and well see if theyre in 505 Studios POS Blackwater. Checkpoints? Nope, gotta start over. Lots of enemies to fight? No again, unless you think five means lots. Immersive environments? Well, they would have been during the Commodore 64 era. Well-implemented Kinect technology? Wait, youre just being silly.
None of the things it tries to do are executed remotely well, and its since become one of the very worst games GR has ever reviewed. We suppose you could make a drinking game out of this with your friends, but that would mean that you would have to plug in a controller and play this hack-job normally (though equally badly). Why the hell would anybody do that? you may wonder. What you should be asking is, Why the hell did anybody publish this?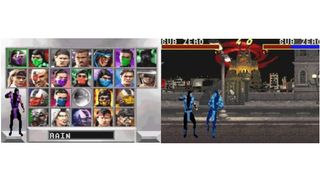 13. Mortal Kombat Advance
The Mortal Kombat franchise has seen a lot of ups and downs over the years, but nothing like the vomit that wound up on the Gameboy Advance in 2001. Essentially a port of Ultimate Mortal Kombat 3, MK Advance did feature all of the characters from the famed arcade fighter, just neutered by cutting the amounts of attacks in half and looking like your cat peed just inside the your GBAs screen.
Its also off-the-chart difficult. Even in the novice list of AI opponents, the rough, unresponsive controls wont stand up to the relentless computer-controlled enemies. Seriously. It's a mess.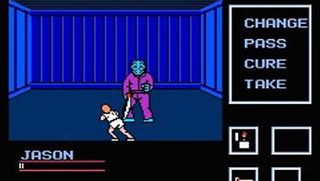 12. Friday the 13th
We love the term death simulator. Mostly because its bandied around by talking heads that have no idea what it means. The one and only time that it can actually be used with accuracy, though, is LJNs god awful Friday the 13th for the NES. Why? Because you will die, you will die often, and you wont even know why youre dying. Then you come to your senses and stop playing it. Demons Souls and Dark Souls found a way to make this fun years later. Friday the 13th found a way to make this a precursor to pulmonary embolisms.
Loosely following the plot of the first film (loosely meaning barely), you take control of the counseling staff of Camp Crystal Lake so you can well nobody was ever quite sure. You can kill Jason (whom will always come back), or you can survive for three days/nights which is damn near impossible. To describe this game any more than just saying that its a steaming pile of crap seems tedious. So just take it as face value.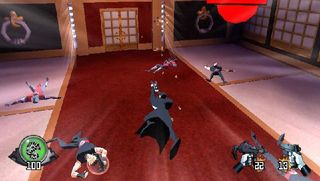 11. Drake of the 99 Dragons
Thank the gaming gods for Uncharted and Nathan Drake, as he returned honor to the name Drake after this original Xbox title smeared it through the dirt. 99 Dragons has a great concept for a silly action game; an undead assassin from Hong Kong must save the world from evil using martial arts powers bestowed by his master. But it's all downhill from there.
The story makes zero sense, with an ending as unsatisfying as the NES one screen then credits days. The camera is awful; half the time you cant see what youre shooting at. Worst of all the combat is glacially slow and the visuals are flavorless, leaving nothing for any player to enjoy. What were trying to say is this: if youre playing this game I feel bad for you son, its got 99 dragons but its got no fun.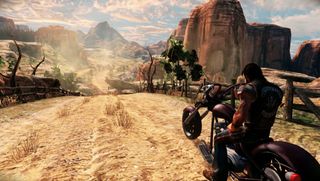 10. Ride to Hell: Retribution
While its not an official fact, but there's definitely evidence that the longer some games are in development, the worse they'll be when they finally release. Duke Nukem Forever is a famous example, but theres no better game to showcase that trend than Ride to Hell: Retribution. For a game that spent six years in development, Ride to Hell is awell, its a ride to development hell.
After more than six years of development, Ride to Hell looks like a PS2 launch game, lacks a single manageable control scheme, and the soundtrack is nothing more than the same guitar solos repeated ad nauseum. That doesnt even begin to touch on things like the games treatment of women and the so-bad-its-hysterical dialogue. This is the perfect game to use when you want to get some retribution on a friend; send him or her on a Ride to Hell and watch them cringe at every turn.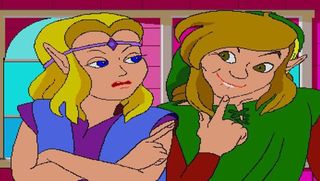 9. Link: The Faces of Evil
Every gaming family has the odd black sheep, but the Philips CD-i's string of Zelda games are more akin to a hideous race of mutant offspring that deserve to be locked away Nintendo's attic. While not the worst in the CD-i series, Link: The Faces of Evil was the first of the Nintendo-licensed Zelda games for the Philips console, thus making it responsible for the equally misguided CD-i sequels: Zelda: The Wand of Gamelon and Zelda's Adventure.
What makes Link: The Faces of Evil and its kin so dreadful? It's merciless beating of the Zelda brand, for one. Had the developers at Animation Magic started from scratch with an original IP, the game may have simply faded into obscurity without leaving a large brown skid-mark on our childhoods. Instead, Link: The Faces of Evil transformed the beloved Hyrulean universe into a cheesy, Saturday morning cartoon (that still wasn't as good as Zelda's cheesy, Saturday morning cartoon), while distilling the series's exploratory mechanics and diverse gameplay down to a middling side-scroller that plays like a choose-your-own-adventure DVD. Even the animation misses the mark a feat made worse by the fact The Super Mario Bros. Super Show did it better years before. Oh, and as for Link's voice? Just...wrong.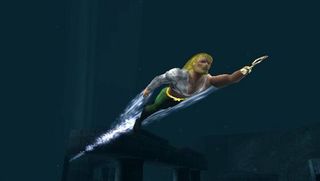 8. Aquaman: Battle for Atlantis
In the most academic sense, Aquaman is a video game. Its a program run on a console connected to your television. It is manipulated (notice, we didnt say played) via an external controlling device. Things happen when you push buttons, to a greater or lesser extent. If one was so inclined, they might search the far-reaching internets to discover the goal or point of it all. You would then emerge refreshed and even amused, knowing that we had to do far more research into this subject than you ever needed to.
If Aquaman knows anything, its how to kick and punch. This is actually it. Aquaman swims around in a confined underwater space and plods from one bad guy henchmen to the next doing nothing but that. Yes, there is a shooting level where he pilots so sort of Aqua... sub man-thing, but this will only distract you from the matter at hand: kicking and punching. While underwater. Ugh, we cant even string together complete sentences while talking about this. CANT YOU SEE WHAT ITS DONE TO US?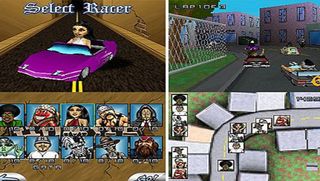 7. Homie Rollerz
Evidently franchised from dolls found in vending machines across various grocery store empires, the "Homies" were the racially stereotypical brain child of an ex-LA gang member whom tried to teach the youth of America the downside of being pumped full of lead in urban landscapes (or so the story goes). How does an idea like this get turned into a game? Crappy kart racing, obviously!
Granted, comparing just about any portable kart racing game next to Super Mario Kart DS is tough, but HoRo (were trying it out) came a solid three years later, meaning theres no excuse for these terrible graphics and hollow racing mechanics. The character models (we recommend the talking red chili pepper for maximum ethnic sensitivity) dont even lean into the turns. Some games are so bad theyre good. Some games, though, are Homie Rollerz.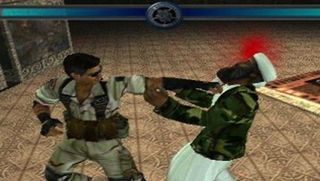 6. Fugitive Hunter
Pretend for a moment that a video game about brawling with Osama bin Laden was a good idea (it wasn't), and that the world needed another military FPS in the early 2000s (it didn't), you'd think Black Ops Entertainment would have at least waited a tad longer to cash in one of the worst periods in American history. True, we don't believe Black Ops intended for Fugitive Hunter: War on Terror to be an offensive chapter in video gaming history, but it nevertheless managed to squander its patriotic street cred on a game that looks like it had been pulled from a bunker, roughed up, and forced to stutter its way through an exploitative Call of Duty clone.
Maybe we're being heavy handed. But then, Fugitive Hunter didn't exactly trade in subtleties itself. Starring 10 of America's most wanted fugitives, the game wore its flag-waving bravado on its sleeve. Even the gameplay felt like an afterthought, sporting endlessly drab environments, repetitive gunfights, and absolutely zero deviation from the "run here, shoot this" formula. Oh, there was one - the final capture sequences that involved button-mashing your way through a fist-fight with the fugitives. Why? 'Cause that's how 'Merica does it! (cue: guitar riff).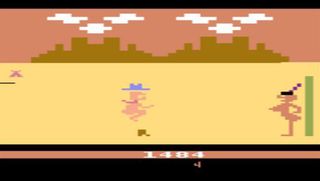 5. Custer's Revenge
We absolutely wish this wasnt real, but heres the gist of Custers Revenge: You are a naked, engorged General Custer that must walk from one end of a playing field (loose term) to another while dodging (also loose) arrows that fall from the sky so you can go ahead and rape the native woman tied up on the other side. Yes, its a cocktail (no pun intended) for disgusting idiocy.
Just let that sink in. Actually, dont; please actively try to forget that youve even heard of this game. Universally reviled for being a mechanically shallow game with very little to do, it also has the whole rapey, racist thing going for it. Meaning, nothings really going for it at all. It's horrible, offensive, and one of the worst things to ever happen to gaming.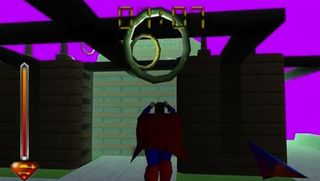 4. Superman: The New Adventures
We could open this entry with a witty barb about how video games are Superman's kryptonite, but that would be spending far more creativity and effort than Titus Software afforded this N64 mouth-fart. Apparently taking its quality cues from the dismal Atari 2600 Superman game, Superman: The New Adventures (aka Superman 64) managed to hunt down everything thrilling about being an immortal demi-god and banish them to the Phantom Zone of missed potential. In lieu of a free-flying Superman game which the N64 was capable of producing players roamed Lex Luthor's virtual metropolis; a puke-green wasteland governed by shoddy visuals, frustrating controls, and a kryptonite fog that failed to disguise the game's negligible draw distance. Even the most loyal Clark Kent followers had a hard time seeing past the game's main gameplay, which primarily consisted of flying through hoops and saving virtual citizens from certain (and arguably preferable) death.
Oddly, the lack of quality didn't stop Superman 64 from ahem soaring off retail shelves. Shortly after its release in 1999, Titus reported its N64 superhero title had become the third bestselling N64 title, and had garnered over 70% approval rating from its core demo. We don't know what kryptonite fog those kids were smoking then, but we're sure the verdict would be different now.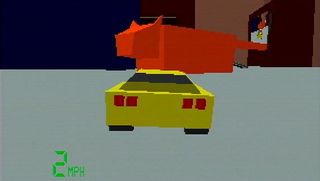 3. Club Drive
We could make a perfect case for why Club Drive is so bad just by saying that it was an Atari Jaguar exclusive. However, while most of the Jaguars lineup didnt satisfy the dozens of people that bought it, Club Drive is in a league all its own. Most of the other Jaguar games are ugly or have bad controls; Club Drive has both and then some.
The game is near unplayable; its a feat to keep your car going in a straight line without running into the backgrounds really awful polygonal environments. Take that screenshot above for example; the orange blob there is supposed to be a cat that lives in the giant house youre driving through. That doesnt look like any tabby cat Ive ever seen. Wed rather go on a Sunday drive through the Sahara with no AC then cruise around Club Drive.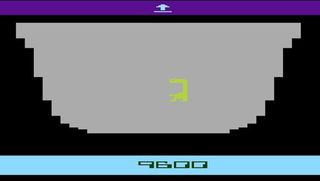 2. E.T.
It makes sense that E.T. exists. After all, licensed video games werent new in 1982 and the movie was big deal. But that couldnt save it from being one of, if not the all-time worst video games to ever be touched by Man. Equal parts foolish suit-driven cash-in and developer hubris, E.T. was something of a coup for Atari in the early 1980s when it acquired the rights to adapt the beloved film into a game. The downside? Programmer Howard Scott Warshaw (handpicked by Spielberg himself) had only five weeks to complete it before production deadlines for the Christmas season.
What that month of development shat upon us was an arguably high-concept adventure game starring a cobra with legs, a variety of pits to fall into, and creepy old men that give chase. Given that description, anyone that tells you that they know exactly what to do in it is a liar. E.T. did more than become the butt of jokes, though. It was a large contributing factor to the video game crash of the 80s, as well as set a precedent for awful licensed games (see: much of this list). But burying millions of copies in of E.T. in a New Mexico landfill did more than get rid of piles of unsold cartridges; it tried to bury some of the industrys worst mistakes.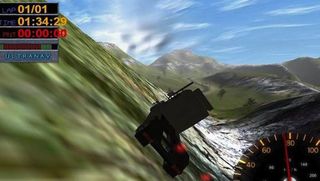 1. Big Rigs: Over The Road Racing
Stellar Stone's Big Rigs: Over the Road Racing (aka Big Rigs or The Game That Ruined Christmas 2003) pitched 18 Wheel of Thunder through 1000s of miles of American road, but delivered about 36 tonnes of balls stretched over some of the most broken and uninspired gameplay to ever spill its load on the PC. Promising a virtual recreation of life as an illegal hauler, what players actually got was a racing game devoid of any actual police and AI opponents that couldn't be bothered to cross the starting line. Add in the lack of collision detection, text that seemed to be written by GTA IV's Roman Bellic (You're winner!), and only a casual adherence to the laws of physics, and Big Rigs was a colossal wreck on every scale.
There's a reason Big Rigs has become a staple in every Worst Video Games Ever list since its release, and why we've picked it out of the wreckage on multiple occasions (read 2007's Must Not Buy list and 2009's The 15 worst-reviewed games of the past 15 years). If you're still intent on playing this one ironically (we're looking at you, hipsters), just don't call us for a pick-up when the ride goes south.