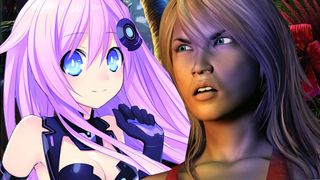 'Tis the season to mock box art
You have one chance--one chance--to make a first impression. So why would you squander it with a hideous image? Box art designers have failed to learn this lesson time and again, constantly slapping a repugnant visual onto the cover of their game and shipping it to store shelves. Though the well of horrid DS and Wii shovelware has been running dry as of late, we've still been able to wrangle together 50--count 'em, 50--specimens from the bottom of the bad box art barrel.
As is tradition, we'd like to remind you that we're not passing judgment over the games themselves--just the boxes that they unfortunately shipped in. With that, let's steel ourselves to run the gauntlet of the ugliest, most unappealing, and flat-out worst box art of 2012...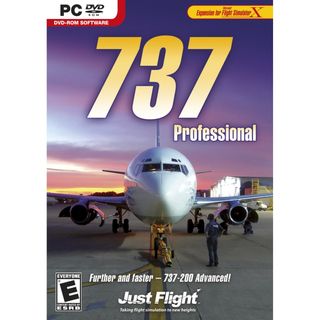 50. 737 Professional
Inner monologue of that poorly-Photoshopped-in man in the foreground: "$#!*, I locked the keys inside."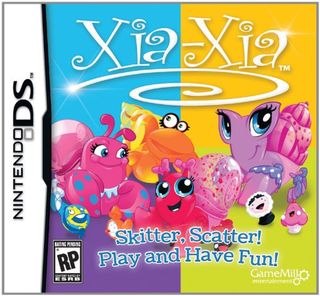 49. Xia-Xia
Let's pretend, for a moment, that young girls would have an affinity for brightly colored hermit crabs. Even IF they had any clue how to pronounce this game name, or had any interest in skittering and/or scattering, how does the presence of a living globe, clock, cupcake, and stunted eskimo make any sense? At all?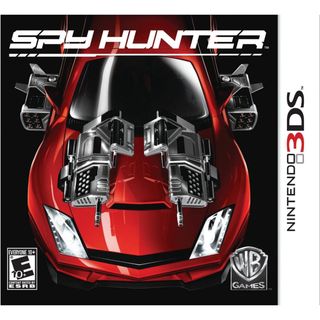 48. Spy Hunter
The longer you stare at this cripplingly boring boxart, the less value your life seems to have. Also, guys, a Spy Hunter game came out this year. Yeah, we dont remember it either.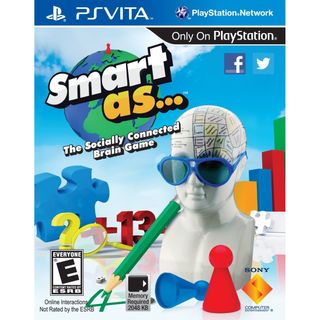 47. Smart as
Some of the worlds greatest mathematicians have been driven to madness by one cryptic formula: ? +13. Whats the missing number? Only after youve plummeted into the deepest depths of cerebral insanity can you know the answer.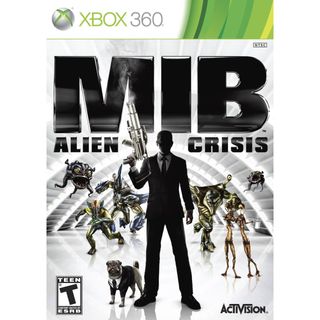 46. MIB: Alien Crisis
Not only could they not afford to license the likenesses of Will Smith, Tommy Lee Jones, or Josh Brolin, but were not even sure thats the same pug from the Men In Black movies. Cmon, guys.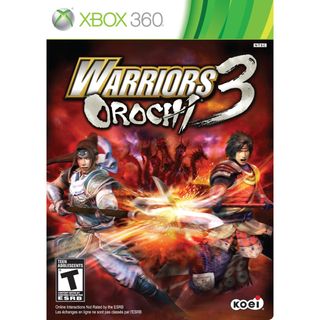 45. Warriors Orochi 3
Typically, when were spear-fighting someone, we have this habit of actually looking in the direction of the person were clashing blades with. Throw in a hydra in the background with absolutely no context, and youve got some truly golden box art.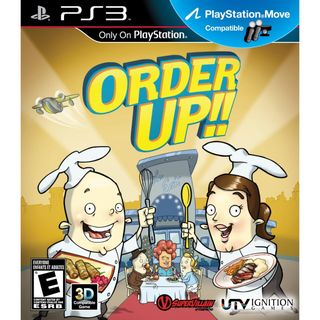 44. Order Up!!
If a chef delivered our food to the table with a chin looking like that, wed immediately lose our appetites. Also: Was the second exclamation point really necessary?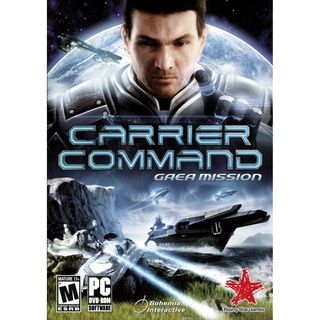 43. Carrier Command: Gaia Mission
Honestly, the bottom half isnt so bad. The top half, on the other hand, depicts a creepy, dead-eyed man doing the E.T. finger. Could this the grown-up version of the freaky space baby from 2001?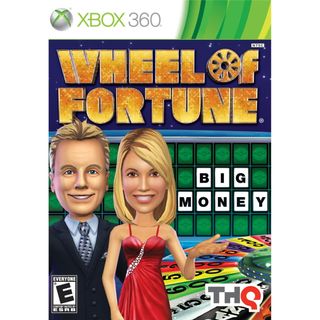 42. Wheel of Fortune
I'd like to buy a better-looking game, Pat.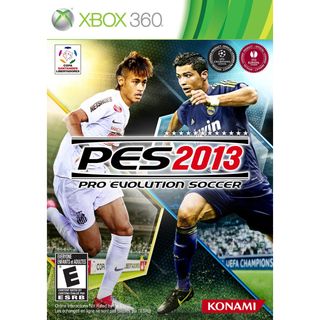 41. PES 2013 Pro Evolution Soccer
As seen in Missed FIFA Connections on Craigslist:
Me: white-clad soccer player that looks a bit like the male version of M.I.A. You: footie boy in blue with popping leg veins. We were both chasing after the ball on the field--then our eyes met, and it felt like time stood still. Now, Im chasing after your heart.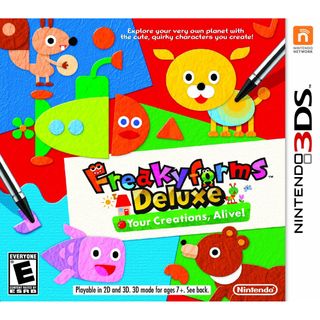 40. Freakyforms Deluxe
Besides the chintzy color palette and rudimentary animal (and, for some reason, submarine) designs, there's something else distinctly wrong with this picture. What, in the name of all that is holy, is wrong with the capital F in the title? He looks like a creeper that's stoned out of his mind, and were it not for "reakyf," he'd be sexually assaulting that open-mouthed o.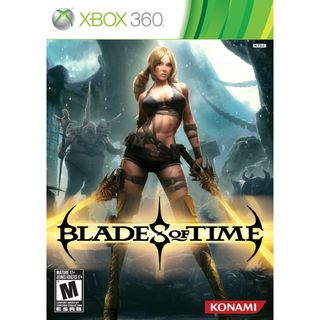 39. Blades of Time
Foreground: Stereotypical video game vixen dressed like she's trying to ride the wave of titillation wrought by the original Tomb Raider. Background: A hideously ugly ogre with an indiscernible gender, and the armor from the Unreal Engine 4 demo. Box art: bad.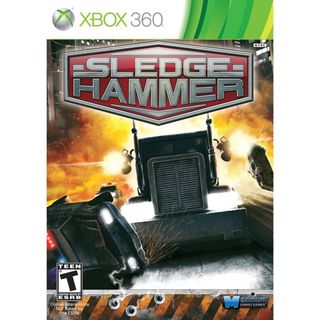 38. Sledge Hammer
Clearly, the artist poured five minutes of labor into this riveting rendition of vehicular mayhem. So we dont have the heart to tell him that he drew a truck and not, in fact, a sledgehammer.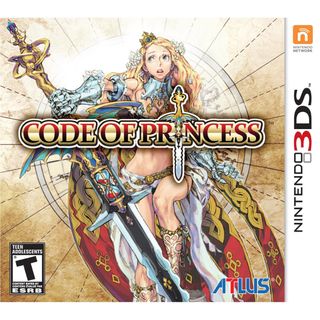 37. Code of Princess
Were not sure what this grammatically bankrupt game name means, and the box art gives us very little to go on. So heres what we can surmise: This Princess dons gauntlets, but cant stand wearing armor below the waist. Her timid expression shows a clear anxiety, either of something cool out-of-frame or the overly ornate hilt of her sword. And the games logo has been meticulously placed above her breastplate, to make it look at a glance like shes topless underneath. Seems like the makings of a winning heroine to us.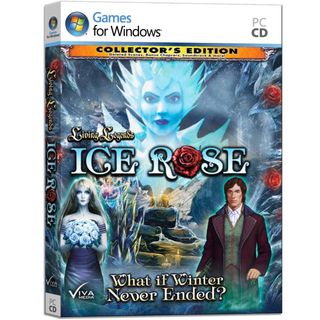 36. Living Legends: Ice Rose
What if you paid your graphic designers more than minimum wage?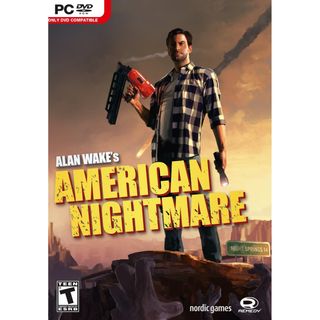 35. Alan Wakes American Nightmare
Alan Wake's so afraid of the dark, he feels the need to brandish a flashlight during the day. He also seems completely indifferent to the three floating hands clawing at his feet.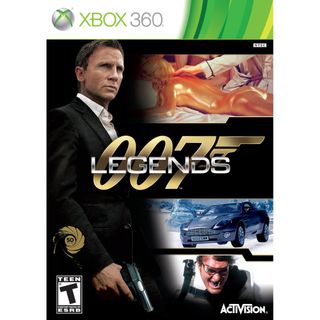 34. 007 Legends
This dapper gentleman, who barely looks like Daniel Craig even though Activision mustve paid thousands for his likeness, has some options. He can: A) Pose for a hover-hand photo with a gold mannequin, B) Drive a floating automobile over ice, or C) Have a friendly chat with a man sporting some sick-nasty grillz. Sure, it makes sense to diehard Bond fans--but for those unfortunate souls with no exposure to 007, this box art means nothing.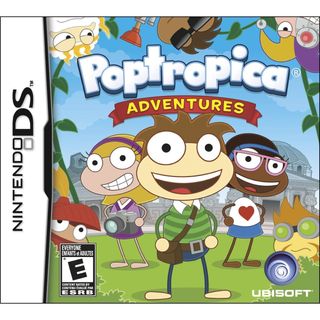 33. Poptropica Adventures
We really, really want to know how much someone got paid to draw this. It looks like the artist ripped off Don Hertzfeldt, Ape Escape, and the stick figures from a third grade art class. AND WHERE ARE THOSE GIRLS' NECKS?!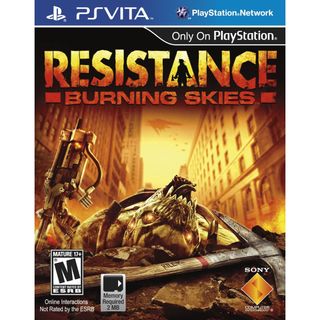 32. Resistance: Burning Skies
Okay, we get that this is a dead alien who's just been axed to death by this "Riley" fellow. So why does it look like this deceased Chimera's trying to pull off a sexy pose, with seductive eyes transfixed on the camera and tongue enticingly stuck out? And if it IS dead, how is it still holding that rifle perfectly upright?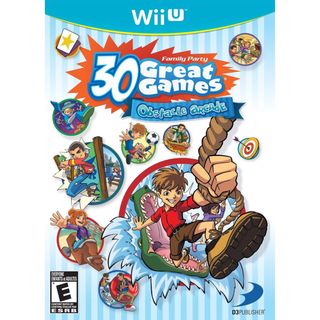 31. Family Party: 30 Great Games Obstacle Arcade
Because every parents idea of showing their kids a good time is to trap them within inches of a gigantic crocodiles gaping mouth. Other obstacles include playing soccer while Earths gravity shifts and using a treasure chest as a sled. Were also not sure how we feel about the white kid at the bottom, whos about to flatten an ethnic boy with a colossal red ball. Sounds like the makings of a hate crime if you ask us.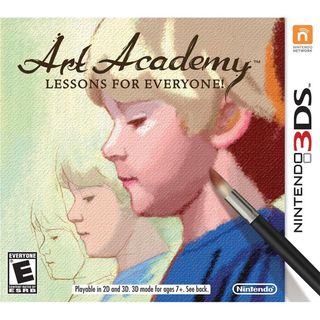 30. Art Academy: Lessons for Everyone!
Artistic horror movie buffs, rejoice! Now you, too, can paint fan art of the deeply disturbing children from Village of the Damned!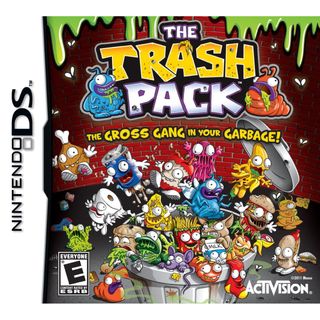 29. The Trash Pack
It's gotta be tough making a game about garbage look appealing--but there had to be a better route that didn't involve pies barfing up bright green fluid and some of the laziest fly renditions you will ever see in your life. Also of note is the (live?) chihuahua in the trash heap, whose owner has apparently sentenced it to death by suffocation with sentient waste. What a way to go.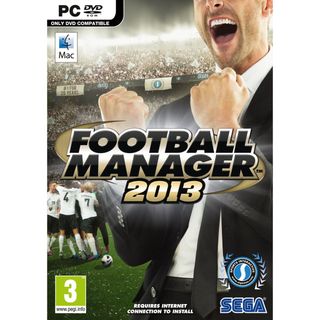 28. Football Manager 2013
YEAH! We did it, guys! Oh, that's... yes! Feel free to celebrate without me! I'll just be over here then, screaming at the fans.
I'm so alone. Maybe they would like me better if my entire bottom row of teeth wasn't knocked out during that freak soccer ball incident.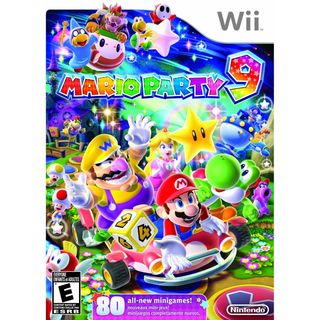 27. Mario Party 9
AAAAAAAHHH OH GOD IT'S BLINDING US! Staring into this neon nightmare for too long may cause your corneas to melt, but it's worth it to see the tragedy that's unfolding behind Wario. Gaze in horror at Toad as he leaps to his death for a single star bit, whilst his yellow-spotted brethren screams out not to jump.On the opposite side of the box is an equally frightening sight: Birdo doing a sexy pose.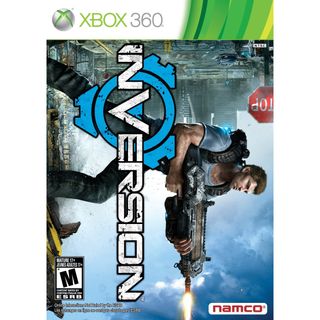 26. Inversion
You know what the average, everyday consumer loves doing? Tilting their neck at an uncomfortable angle, only to see an awkwardly posed man firing at something that's uninteresting even to him. Also: It's called Inversion, not "Rotated 90 Degrees."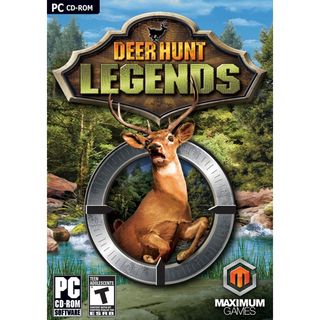 25. Deer Hunt Legends
Look into that deer's eyes. See the abject terror on his face at witnessing your callous slaughter of his family. His mouth has been edited into a frown of horrified helplessness. Note that your gun's reticle is aimed directly at the deer's chest, so that he may suffer during his last moments instead of succumbing to the painless end of a headshot. Truly, we are the monsters.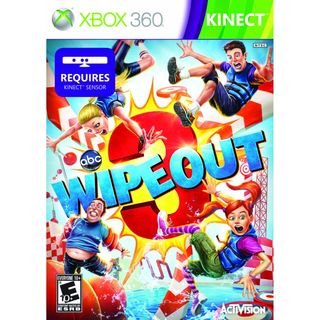 24. Wipeout 3
Like watching overweight white people try out for Ninja Warrior, everything about this picture is revolting to the eyes. The garish color scheme, the inhuman expressions on these strange creatures' faces, the inability to tell just what the hell is going on. All we really know is that we hate it, and that it requires a Kinect.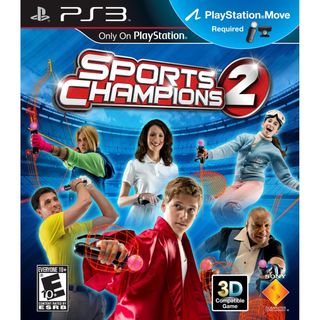 23. Sports Champions 2
The lobotomized look on this poor family's faces tells a tale of forced servitude. It's Sony's take on The Hunger Games: these poor saps have no choice but to compete in virtual sports, all for the entertainment of a crowd that's never satisfied. The yellow-clad father has been driven to madness, and is mere moments away from clubbing his son over the head with a Move controller. And it's nice to know that half of these activities--archery, boxing, and skiing--appear to require two Move controllers when, let's face it, you only have one.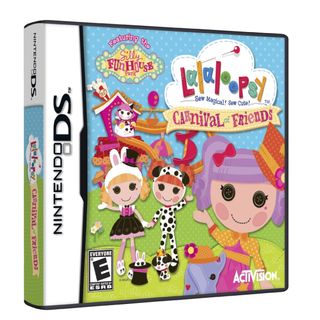 22. Lalaloopsy: Carnival of Friends
Right off the bat, we have the creepiness of the Coraline-style button eyes on these girls. Upon closer inspection, their wardrobes reveal an even darker tale: They've made a habit out of skinning their innocent animal friends and wearing them as tribal garb. The girl in the back has even gone through the trouble of embroidering her cart in rat skin, so that she may better enjoy riding on her M. C. Escher rollercoaster. Run while you still can, children--it's only a matter of time before these soulless dolls take a liking to wearing human flesh.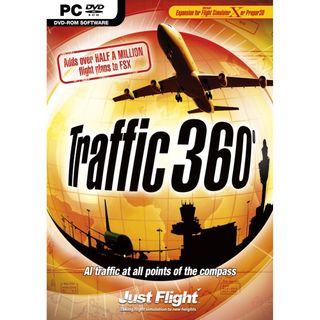 21. Traffic 360
A note to the photographer of this confusingly named game: Unless you're shooting an art film or a skate video, it's probably best to leave the fisheye lens at home.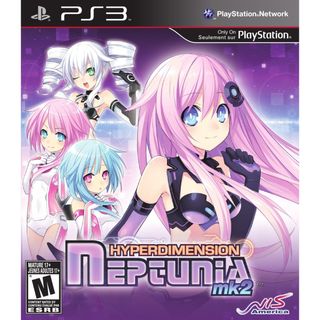 20. Hyperdimension Neptunia mk2
Try to imagine the experience of bringing this loli-themed game up to the register. You wait for the moment that the coast is clear, avoiding eye contact with the cashier as you approach the counter. You hurriedly complete the transaction, lest any other customers see your purchase of an RPG revolving around innocent, underage, scantily-clad anime girls. Inaudibly, you mutter under your breath how you wish GameStop offered an option for brown paper bags.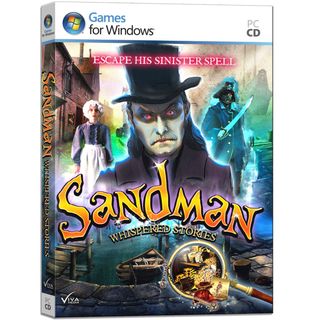 19. Sandman: Whispered Stories
Years from now, that actress in the upper left will look back on this box art and succumb to deep pangs of regret.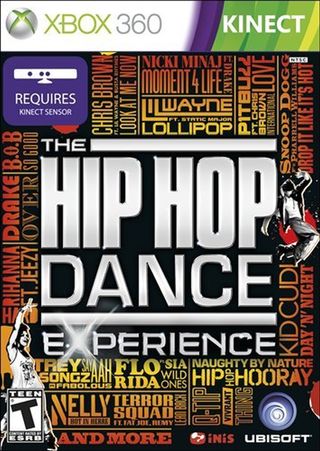 18. The Hip Hop Dance Experience
We'd rather not "E Perience" a game whose only hope of drawing attention was to plaster the cover with a jumbled mess of billboard singles. And is that a blood splatter beneath that dancer in the upper right? It looks like he got shot in the pelvis and is now contorting in pain.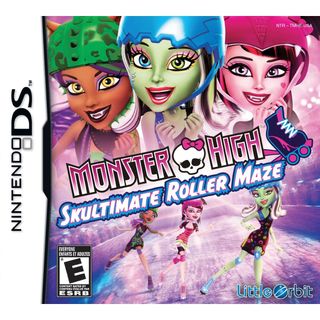 17. Monster High Skultimate Roller Maze
So what we're looking at here is a teenage Frankenstein's monster and her two vampire friends, somehow marketed as a Bratz-style skating trio. Correct us if we're mistaken, but judging from the left-most girl's spiked helmet strap, is our zombified protagonist's pink hair draped over her friend's shoulder? Weird.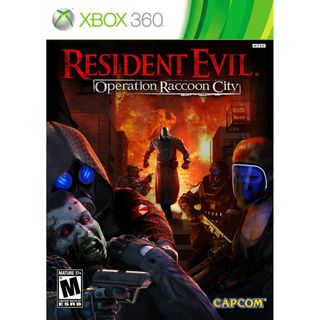 16. Resident Evil Operation: Raccoon City
This scene raises far more questions than one game could possibly answer. Why is that guy using a zombie as a "human" shield? What, are zombies with guns shooting at him? What happened to make that zombie so deathly afraid of the ESRB's M symbol? And why, pray tell, does it look like that Tyrant is coming to the rescue of his zombie son who's being bullied by masked weirdos?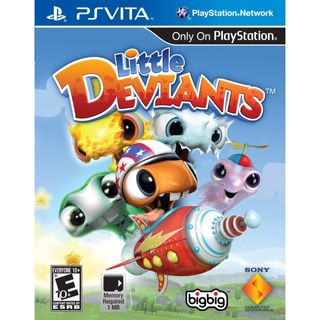 15. Little Deviants
Did someone think these guys looked cute? Because bug-eyed, buck-toothed blobs are the exact opposite of cute.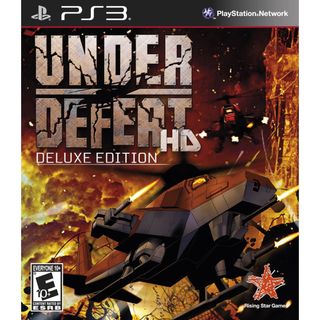 14. Under Defeat HD Deluxe Edition
One wonders just how the good the HD Deluxe Edition could possibly look, when the games cover depicts a dopey-looking chopper Photoshopped onto the first result for Google Image searching the word explosion. The sloppy I came up with this design while doodling in my grade school notepad logo for Rising Star Games doesnt help matters much.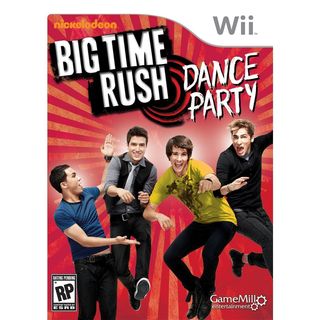 13. Big Time Rush Dance Party
Bleugh. Is this what the teen girls go for these days? It appears that these chaps confused the act of dancing with jump up and make a face like youre jeering at someone less pretty than you. The blue-shirted dimwit on the far left is oblivious to the whole scene. Hes too busy practicing his big magical act: making a metrosexual appear out of thin air.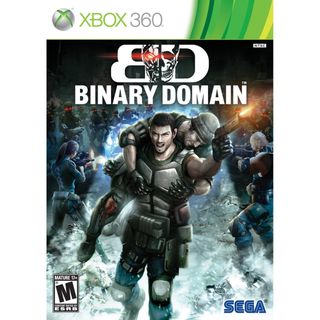 12. Binary Domain
Its pretty obvious, when you look closely: That wounded soldier is taking this opportunity to fondle his fellow squadmates bulging pecs. Given the confused, startled look on the main characters face, were not so sure hes enjoying it.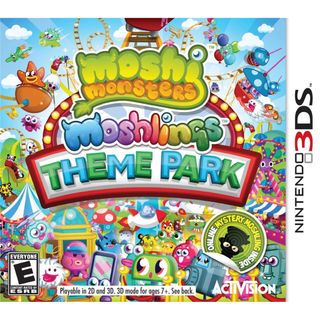 11. Moshi Monsters Moshlings Theme Park
If you drop acid, eat two entire bags of Gummi Bears, then projectile vomit onto a diorama of a carnival, it will look nothing like this. But it'd probably make for better box art.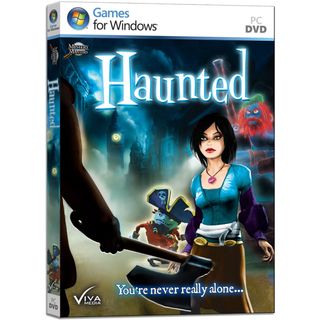 10. Haunted
We can't really speak from experience, but if someone was about to brutally butcher us with an axe, our expression would probably be more animated than this girl's vacant, uninterested stare. Kudos to that midget ghost pirate (which, coincidentally, is our new band name) for strutting without a care in the world for what's going on around him. And that Scottish ghost in the background looks like he took a wrong turn while chasing Scooby and the gang.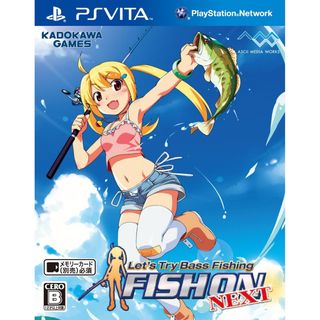 9. Lets Try Bass Fishing FISH ON NEXT
Something about this image just seems wrong. Maybe it's the not-so-subtle sexualization of this clearly-not-of-age girl. Could be the fact that her pants button is undone, offering a glimpse at her striped undergarments. Or perhaps it's the presence of a Band-Aid inexplicably placed above her stockings. Were not sure, but it was probably aimed at the booming "pedophile fisherman" market.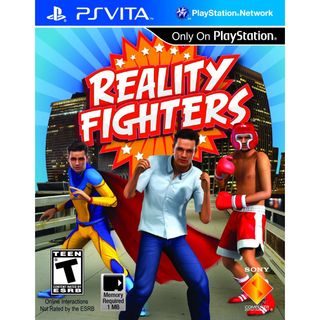 8. Reality Fighters
Meet the Dillweed triplets. Born with the unfortunate defect of having a human head atop a poorly rendered CG body, they were also gifted with extraordinary-to-extremely-ordinary powers. One brother has the ability to wear a cape that isnt attached to his shoulders; another possesses a single nipple which grants him boxing prowess. Unfortunately, Timmy in the foreground there was only granted the power to look like a complete tool.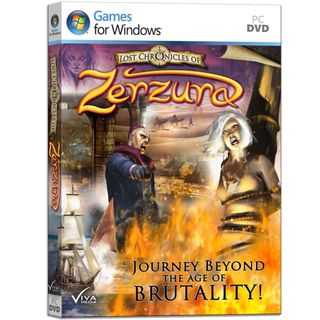 7. Lost Chronicles of Zerzura
Images of women burning alive at the stake sell games, right guys? Right? Guys?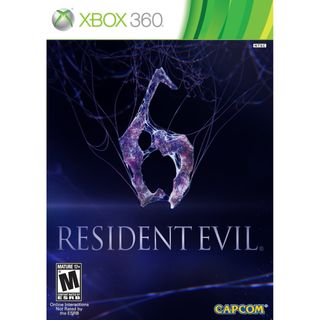 6. Resident Evil 6
Besides offering no information whatsoever about what the game youre buying will involve, RE6 has been cursed with a cant be unseen logo gaffe. That is to say: Dude is definitely performing unwilling fellatio on that purple giraffe.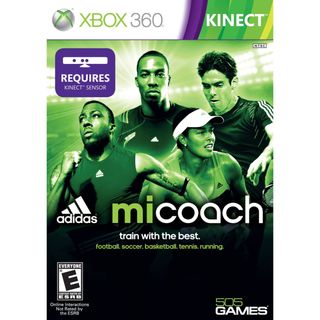 5. micoach
Pictured: That time the Green Lantern was feeling lazy and unmotivated, so he conjured up a bunch of jade gym trainers. And wait a sec...what's going on over th--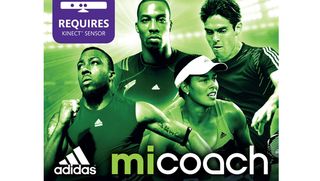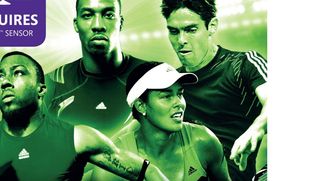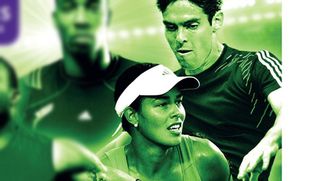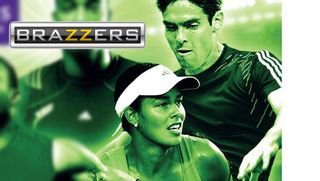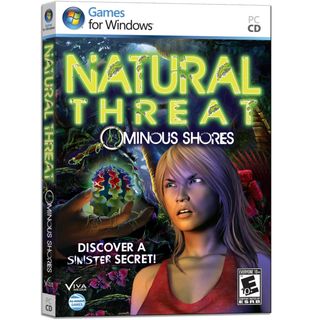 4. Natural Threat
The only sinister secret is how that 3D modeler managed to land a job. There's a difference between rendering a face of bewilderment at a strange specimen of nature, and making your main character look like she was just flashed by man with abnormal genitals.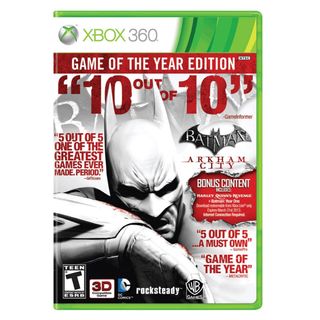 3. Batman Arkham City: GOTY Edition
TENOUTOFTEN! Thats the name of Batmans new game, in which he angrily snorts strawberry jam off his wrist to get high. Weve already mocked this misguided mess at length, but bad box art is simply timeless. Also, R.I.P. GamePro, which was already decommissioned by the time this special edition hit shelves. Oof.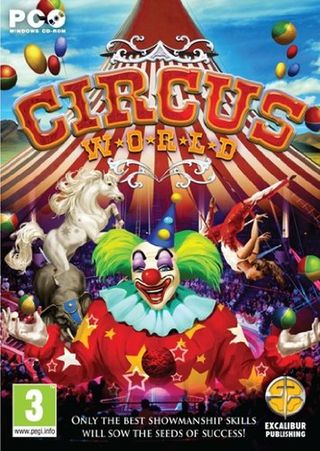 2. Circus World
The "Circus World" is just a front for a truly horrifying food trap. Attendees take their seats in the bleachers, completely unaware that they're soon to be ritualistically devoured by this gigantic, terrifying clown. His favorite delicacy? Three-year-olds. The horror. The horror.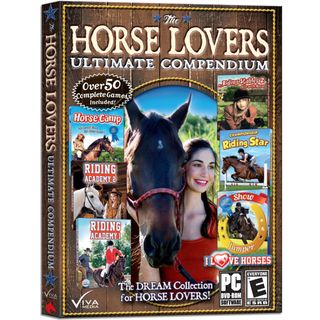 1. The Horse Lovers Ultimate Compendium
Yeeeeeeaaaaaaah. We're just gonna come out and say it: Those two are clearly in a relationship--and it's a romantic one, at that. You can't really blame her for falling madly in love with a horse, given their loyalty to one another throughout the course of over 50 games. Games like "Riding Star" and "Show Jumper." You know what? This box art is only missing one thing...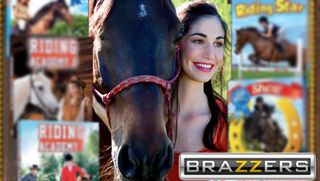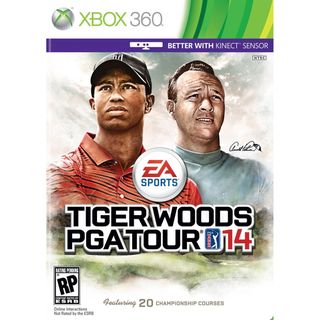 The "Just cant wait 'til next year" award: Tiger Woods PGA Tour 14
Arnold Palmer looks as though he just painfully sharted his pants. Tigers caught a whiff of the foul odor, and is very displeased and embarrassed with his gigantic friend.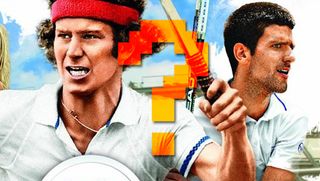 Looks aren't everything