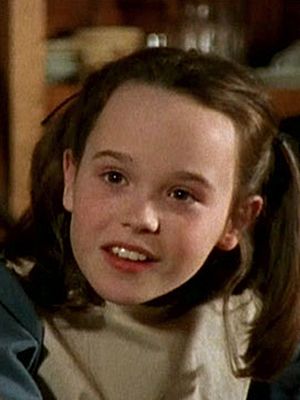 Pit Pony (1997)
Born Ellen Philpotts-Page on February 21 1987, her acting debut began at the age of 10 in her native Canada when she took on the role of Maggie Maclean in CBC's television movie Pit Pony . Set in 1904, the plot revolved around the small-town life of men and their families who worked in the coal mines in Nova Scotia.
Page was nominated for a Young Artist Award for Best Performance in a drama. The film's success later spun off into a TV show in 1999, after which Page continued to work in Canadian films and television.
Witty whippersnapper? She's not precocious, adorable is her middle name.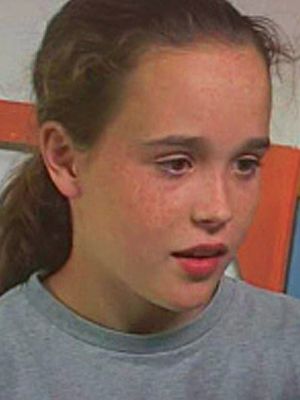 Trailer Park Boys (2001)
Despite being well received by audiences, a second series of Pit Pony ended up being cancelled and Page's next role was as a sweet kid living in a trailer park.
Playing Treena, a girl who becomes friends with the fun loving but dimwitted 'Ricky (a man who grows pot in his caravan) and his crazy mates, the story is more of a mokumentary comedy. Page has a cute turn as a misguided teen looking for friendship in the wrong places.
Witty Whippersnapper? She pawns her bike so she can buy Ricky a T-Shirt. Ahh bless...loveable kid.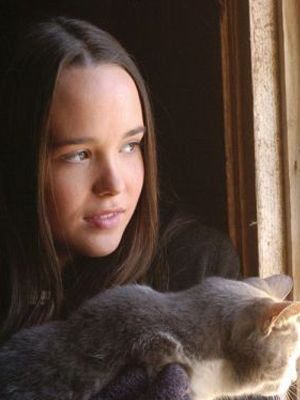 Mrs Ashboro's Cat (2003)
Page worked steadily through 2002 including a TV gig on Rideau Hall , a short film and she even won a TV award for her performance in Marion Bridge.
In 2003 she starred in this cute family film as a 15-year-old New York City girl who moves to a small town after the death of her mother, and is haunted by the presence of a ghost cat.
It's hasn't got quite the same magical charm as Mr Disney, but it's still a fun family flick suitable for the youngn's.
Witty Whippersnapper? Umm...She's friends with a dead cat. Enough said.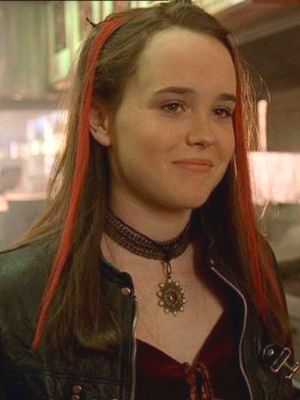 Going For Broke (2003)
Another film made for TV, although not especially influential in her career it did show off Page in a slightly more grown up role as the tone of the film was quite different to any of her previous projects.
A mother who has a compulsive gambling problem eventually destroys not just her life but also those of her children. Complete with a punk look and an attitude to boot, Page played Laura's disapproving daughter whose relationship with her mother has always been touchy.
She's your classic messed up teenager, anger and angst.
Witty Whippersnapper? Kissing older boys, leather jacket, red streaks in her hair...what a rebel!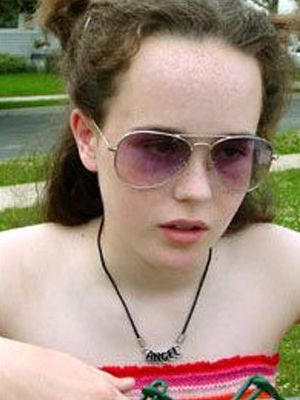 Love That Boy (2003)
Slowly but surely Page was building up an interesting CV, impressing TV directors with her ability to handle complex dialogue at such a young age. Straight to video films Touch & Go and Homeless to Harvard followed, but Page was getting less screen time; until Love that Boy came along.
This little gentle comedy showed Page in the first of her quirky character roles as a teen who is madly in love with the boy next door (who himself is lusting after a 21-year-woman). With a slightly funkier look she proved she could carry off edgy and showed off a little comedic talent too.
Witty Whippersnapper? Taking it up a gear wearing tiny shorts, sporting a bird's nest hairdo and aviator sunglasses. Cool.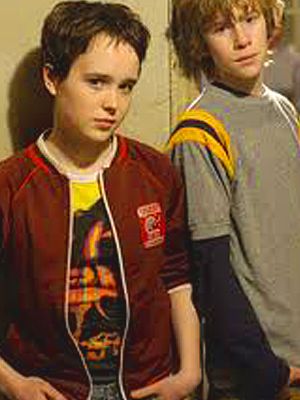 ReGenesis (2004)
A new look and a new TV show, ReGenesis told the story of a group of crime investigation scientists in a fictional organisation in Toronto.
Page appeared as 15 year-old Lilith, appearing in eight episodes of season 2. The show was a big hit in Canada and ran for four seasons from 2004-2008. Page proved so popular she won the Gemini Award (the Canadian Emmy equivalent) for Best Supporting Actress. It placed her firmly in the spotlight and as a result landed several 'meatier' roles for the next few years.
Witty Whippersnapper? She cut her hair and wore boys style clothes...nows she's a rebel with an edge.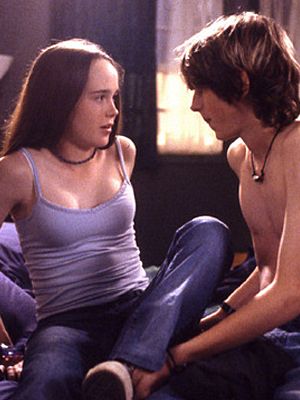 Wilby Wonderful (2004)
After appearing in a pretty lame children's comedy I Downloaded a Ghost (the less said about that the better), Wilby Wonderful documented the lives of a group of people over 24 hours in a small fictional town.
Also starring future Grey's Anatomy star Sandra Oh, Page played a teenager dealing with a strained relationship with her mother while also being pressured by her boyfriend. This indie comedy received great reviews from the critics after being shown at several prestigious events including the Sundance and Toronto film festivals, and was a good solid film to add to her CV.
Witty Whippersnapper? We're beginning to see little pieces of Juno , as she gets some great one liners with her mother.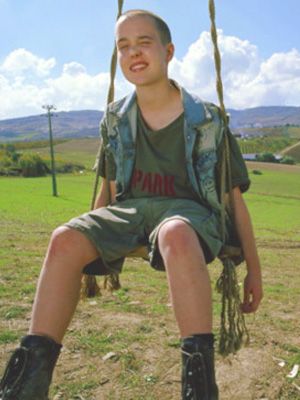 Mouth To Mouth (2005)
At only 16, Page was now starting to attract the attention of well established directors and her breakthrough role came in the form of this little film shot in London, Brisbane and Berlin.
Mouth to Mouth begins with Sherry, a teenager who meets a group of radical enthusiasts while living on the street of Europe. It's a startlingly mature and raw performance from an actress who up until this point had been completely typecast in Canadian movies and TV roles. It was this role that led her to her next character in Hard Candy .
Witty Whippersnapper? Absolutely. Independent and bolshy, she even shaved her head for this role!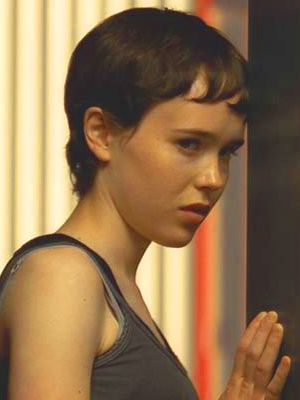 Hard Candy (2005)
In this twisted and disturbing red riding hood retelling for adults, Page's next role was a brave and bold choice especially considering her age at the time of filming.
The psychological thriller saw her star as Hayley, a young girl pursuing Patrick Wilson's assumed sexual predator in a dangerous game of cat and mouse. Not one to shy away from more challenging and sinister roles, Hard Candy cemented Page as a serious actress and brought her the recognition she so deserved.
Witty Whippersnapper? A deadly and frightening one. This 14-year-old is not so innocent.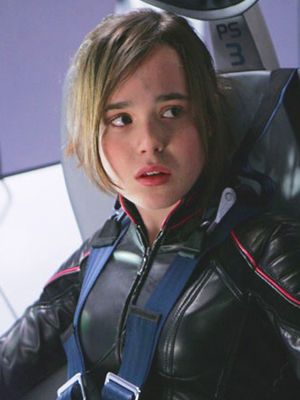 X-Men: The Last Stand (2006)
After two dramatic turns in serious dramas, Page lightened the mood and escaped into fantasy territory in her first big summer blockbuster, taking over the role as Kitty Pride's Shadowcat in the third instalment of the superhero franchise.
The film was poorly received as critics and fans panned the lack of character development in favour of silly CGI, dialogue and explosions. However Page was finally on the map and it was the boost her career needed, introducing her into the mass audiences. It also gave her the chance to flex her action muscles.
Witty Whippersnapper? Unfortunately she spends most of her time caught in a soppy love triangle between Rogue and Iceman.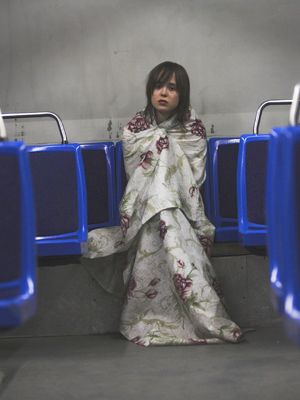 The Tracey Fragments (2007)
Filmed on a tiny budget The Tracey Fragments opens with Page's title character sitting naked under a shower curtain on a bus as she begins to tell us her story.
This 2007 drama directed by Bruce McDonald (and based on the novel of the same name) wasn't a commercial hit, but it got a mixture of good reviews and it even premiered at the Toronto International Film Festival.
Page is a star quality, bringing naivety and purpose to a dark role
Witty Whippersnapper? Oh yes. Taking it one step further.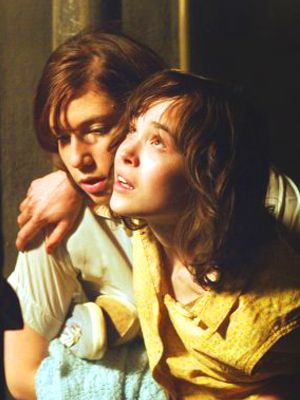 An American Crime (2007)
No stranger to difficult roles after Hard Candy , Page next played a tortured teenager in this disturbing and harrowing drama based on the true events of the murder of Sylvia Likens in Indiana in 1965.
Co-starring Catherine Keener, it was an incredibly brave performance for Page to undertake, including filming scenes that required horrific abuse and torture. Page also immersed herself into the role by dieting during the production.
The film opened to very mixed reviews when it premiered at the Sundance Film Festival in 2007, but it was nominated for a both a Golden Globe and Writer's Guild Award.
Witty Whippersnapper? An innocent victim.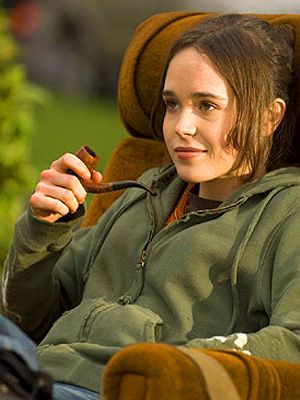 Juno (2007)
Page hit the big time with this delightfully funny and intelligent indie comedy. Co-starring a brilliant menagerie of actors including Jennifer Garner and J K Simmons, it also launched the career of Michael Cera.
Page owned the role of Juno MacGuff, an independent and smart mouthed teenager who falls pregnant after one night with her school geek boyfriend.
She won audiences over and also received several prestigious award nominations including a Best Actress nomination. Juno was the highest grossing of the five Best Picture Oscar nominations that year.
Witty Whippersnapper? Witty, whimsickle and sometimes wise, she invented sarcasm.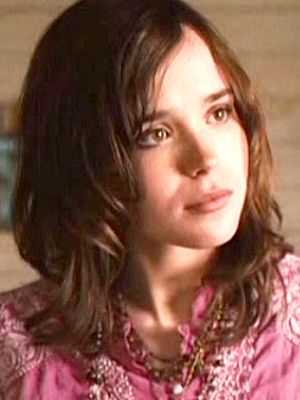 The Stone Angel (2007)
A more or less unknown performance in Page's resume, in 2006 she filmed this small film starring Ellen Burstyn as Hagar Shipley, a woman in her 90's reliving her memories before her son and daughter in law try and place her in a nursing home.
In early memories, Page plays the spirited Arlene who became involved with son years ago.
It's a pretty plain film overlooked by many critics as fluff and underwhelming.
Witty Whippersnapper? Not really, only in the sense that her boyfriend's mother disapproved of her.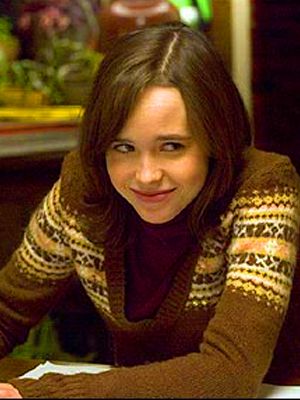 Smart People (2007)
Starring Dennis Quaid and Thomas Haden Church this black comedy wasn't especially great, but it was another nod towards the respected Juno character she had not long left behind.
Quaid played an embittered middle-aged professor, whose cracked relationship with his lonely teenage daughter (Page) is slowly rebuilt with the help of his estranged adopted brother (played by Church).
The script is weak considering the acting talent on display here and there aren't that many laughs, but Page got the chance to play the other side of the card as an overachiever at school without many friends
Witty Whippersnapper? Witty yes, smart-aleck for sure, but she's a geek not a trouble maker.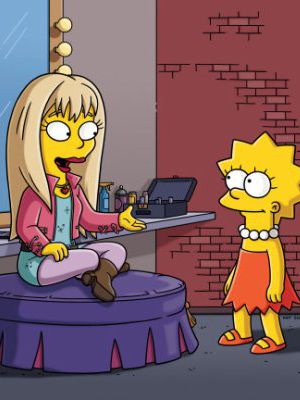 The Simpsons (2009)
We all know that an actor has only really made it after being asked to cameo in a Simpson's episode.
In 2009 Page featured as teen singer Alaska Nebraska in season 20's episode Waverly Hill 9-0-2-1-D'hoh. As always it's a hilarious episode and a fun outing for Page in her first animation gig.
Witty Whippersnapper? Yep, she even snubs Lisa!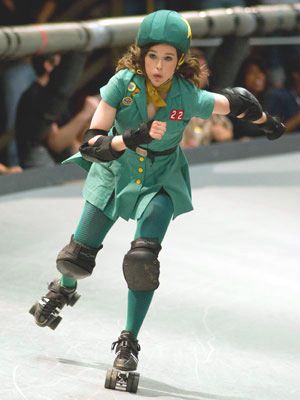 Whip It (2009)
Whip It was Drew Barrymore's directorial debut and this sweet and funky comedy showcased a great turn from Page.
She starred as Bliss, a girl who shuns the beauty pageant world her mother pushed her into in favour of the high thrills and risky world of roller derby skating.
Featuring a funky bubble gum soundtrack and great comedic turns from Juliette Lewis and Bridesmaid's star Kristin Wiig, it's a fun and entertaining ride. Although it didn't do very well at the box office it's a great slot on her CV and it brought Page back to what she does best.
Witty Whippersnapper? She's an independant thrill-seeker in this coming of age chick-flick.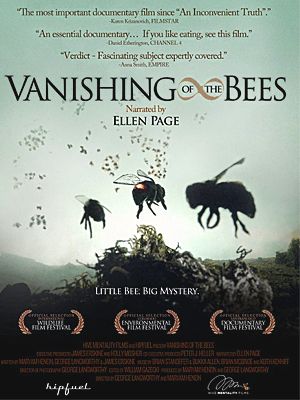 The Vanishing Of The Bees (2009)
Along the same lines as Fahrenheit 911 and An Inconvenient Truth , this environmental documentary was in interesting choice for Page and a respectable gig narrating the film.
Regarding the recent collapse of bee colonies, it tells us the truth behind what would happen if bees disappeared and how mankind would be severely threatened due to bees pollenating nearly everything we grow and produce.
A thought provoking film.
Witty Whippersnapper? An Informative and intelligent documentary.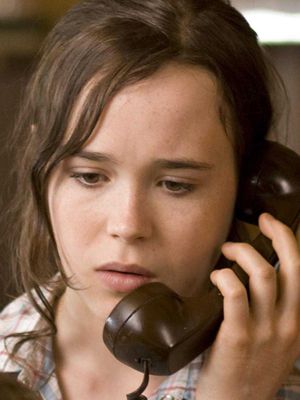 Peacock (2010)
After originally being cast in the lead role of the upcoming Jane Eyre adaptation but dropping out due to filming delays, Page found herself in this straight-to-DVD psychological drama.
Starring Cillian Murphy and Susan Sarandon the film begins with a train accident in Nebraska which gradually unveils a mystery involving a bank clerk and his multiple personality disorder. Page plays a young mum who holds the key to his past.
Not well known, but as Page herself said at the time, " This is one of the boldest screenplays I've come across in my career; it's a character I can throw myself into and exactly the type of movie I love to be a part of."
Witty Whippersnapper? Strange territory here as she plays a mother!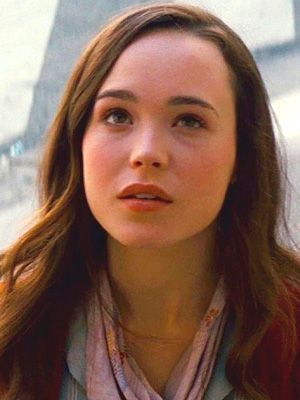 Inception (2009)
Starring alongside Leonardo DiCaprio and Joseph Gordon-Levit in Christopher Nolan's sci-fi fantasy epic will never do your career any harm, and with Inception she bagged herself a part in one of 2010's largest grossing films.
Starring as a student who joins a group of experts who enter, manipulate and control people's dreams to extract information, it was was one of the biggest films of last year and catapulted her to super-stardom.
Witty Whippersnapper? An intelligent leading lady, Page has graduated from teen roles to star status.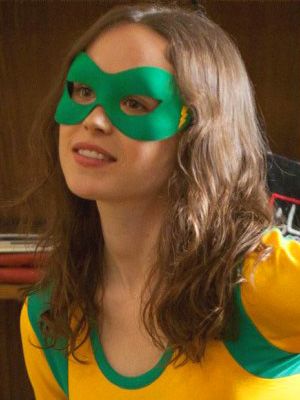 Super (2011)
After the success of Inception , Page has the world at her feet, and she is back this month in comedy caper Super starring Rainn Wilson, Liv Tyler and Kevin Bacon.
Page plays Libby, a neurotic girl who works at a comic book store who joins forces with Wilson's Frank to win back the heart of his ex-wife by donning superhero capes.
Actually filmed back in 2009 Super has been delayed due to it's close comparity to last year's Kick Ass. She has a busy few years ahead after recently being cast in Woody Allen's Bop Decameron and also has an HBO TV series Tilda with Diane Keaton on the cards.
Witty Whippersnapper? Based on the trailer, wait and see!