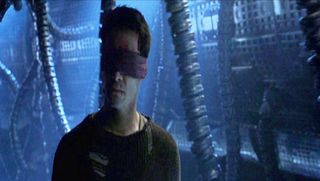 Graphics? Who needs em?
Theres been plenty of kerfuffle about which next-gen console will boast the best graphical power, and which games will be the first to immerse us in a truly photorealistic environment. But you know what? Those arguments are for the birds. Unbeknownst to many, theres actually a handful of gripping games that dont have to lean on a graphical crutch to deliver the good times.
While others gripe about dead pixels on their high-def TV or bemoan low framerates of oversaturated brown landscapes, youll be sharpening your powers of IMAGINAAAATION with these graphics-free gems. If youre mentally prepared to play games unlike any youve played before, trying out these five video games might deliver the most refreshing gaming experience youve had in months.

The Blind Monks Society
Like eating a durian fruit or bungie jumping off a bridge, descriptions can only take some experiences so far--sometimes, they just have to be lived through. The Blind Monks Society should be placed on that same pedestal, as a first-person adventure played solely through the medium of sound. Its also completely free to download, which is convenient, because you should play this mod immediately. Running in the Source engine sans visuals of any kind, this hour-ish-long game manages to be funny, relaxing, and even intense without a single pixels worth of graphics.


Without giving too much away, youll play as the newest addition to a group of blind monks, who constantly patter to themselves so that they dont bump into one another. Youre tasked with collecting wind chimes to add to the monasterys collection, which unfurls into a journey of plodding through rivers, chasing magic woodpeckers, and getting caught red-handed by a shotgun-wielding hillbilly. The monks dialogue is hilarious, and your brain will slowly but surely start to construct a 3D map using only your ears. Play this with a blindfold and headphones, and youll feel like a true monk in training.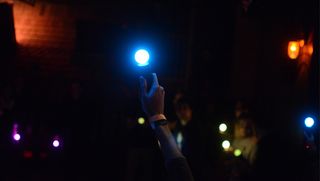 Johann Sebastian Joust
If you hopped into this years 24-hour gaming marathon, you mightve witnessed our staff lunging, prancing, and tip-toeing around with Move controllers in our hands like we were presenting performance art from the future. In actuality, we were in the throes of the jovial Johann Sebastian Joust, a graphics-less game that combines the grace of classical music with the pratfalls of the Three Stooges. Itll make you work up a sweat, but youll be hooked on the just one more round nature of the nimble, grief-tastic acrobatics that it encourages.


Playing like a mix of musical chairs and two-hand-touch football, each players Move controller (it uses PS3s motion controllers wirelessly connected to a laptop) represents a candle, with an invisible flame that flickers relative to how jerky your movements are. The action is paced depending on quaint classical music that plays in the background, constantly fluctuating between a hyperactive tempo and molasses-slow distortion; your candles sensitivity will also change with the speed of the composition. It sounds complicated, but what it really boils down to is giddily slapping Move controllers out of your buddies hands while cradling your own, or full-body tackling them at the cost of your precious candlelight.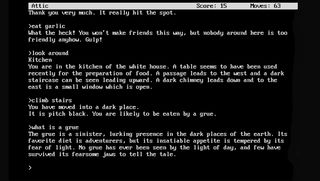 Zork
It is pitch black. You are likely to be eaten by a grue. This single line of text resonated so strongly with Zork players that many still remember fearing the unseen grue to this day. Before there was Dead Space or Doom, purely text-based games could still strike feelings of anxiety and curiosity into the players heart, where imagination fueled all the imagery to the adventures witty, completely unpredictable writing. One minute, you might be valiantly sword-fighting a troll; the next, youll stumble into a thiefs secret art gallery hidden in a cave beneath a cozy house.


Part of what makes old-timey text quests so fascinating is their receptiveness to the players creativity. As an early precursor to such modern classics as Scribblenauts, Zork eases you into a world where, if you think it, theres a good chance you can do it. For instance, type jump after youve worked your way up a tree, and the game replies without missing a beat: In a feat of unaccustomed daring, you manage to land on your feet without killing yourself. How did they know we were going to try that? HOW DID THEY KNOW!?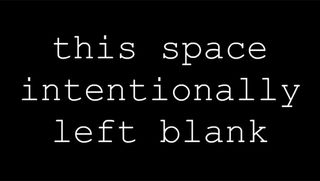 In the Pit
Think you wont laugh out loud at a game you cant see? Think again. In the Pit uses sound to the fullest, delivering Monty Python-esque dialogue that made us chuckle and snort on more than one occasion. You play as the killer pet beast of a sinister, baritone king, who has trapped and imprisoned you in a water-filled dungeon. Across nine stages of invisible gaming, youll stalk and devour the unfortunate souls who stumble (or are thrown) into the Pits dark depths. Among the cast of colorful (not literally, since theyre completely intangible) characters are an idiotic servant, a serf who could be mistaken for Mickey Mouse, and a blind archer who sounds like Clint Eastwood.


Your pitch-black home is both a feeding ground and a liability; tracking down your prey by the sound of their breathing and heartbeat will nab you dinner, but walk too quickly, and youll alert them with your splashing steps. Its essentially a stealth game without visuals--but in place of graphics, you get hilarious voice-acting, requisite 300 jokes, and the chance to eat your master.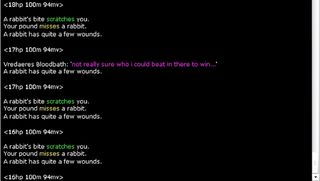 Dark and Shattered Lands
Remember MUDs? Maybe Multi-User Dungeon rings a bell? If not, thats okay--because, like World of Warcraft, many lives were consumed to the draw of BBS-based online MUDs, and you likely never saw those people ever again. One in particular, Dark and Shattered Lands (DSL), was one of the larger MUDs on the internet back in the 90s. By larger, were talking maybe 300+ connected people playing simultaneously.


There was a little something for everyone, especially if you were into the Dragonlance books, which the MUD was loosely based on. You could role-play, participate in some player-vs-player battles, or simply use it as a glorified chat room. Just make sure you use the right channels, lest you incur the wrath of the moderators (also known as Immortals) who will promptly silence you without a second thought. Dark and Shattered Lands history was molded and built entirely by the players, with clans/kingdoms in place for people who wanted to take part in the worlds conflict. It was the closest thing you could get to building your own fantasy world without LARPing in the local park.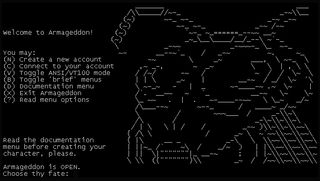 Armageddon
Armageddon, also known as Arm, was a low-fantasy MUD that was heavily focused on role-playing. Death was permanent, and there was no leveling. You had to continuously stay in character, or youd be banned. Like a Nike slogan, developing your characters skills was as simple as just doing it, and there was no indication as to how well or how quickly you were improving. At the time, it was considered a hardcore MUD, with strict rules to play by and etiquette to follow.


While most people play games for some kind of escape, Arm was not only a chance to take on another character, but it also forced you to leave your real life at the door--er, log-in screen (the only place you'd find the above ASCII art). Your investment was entirely devoted to the character itself, unlike other MUDs which thrived off real-life bonds and fostered in-game friendships. Arm was the truest form of a role-playing game, worlds beyond what most modern MMOs allow. Not bad for a purely text-based interface.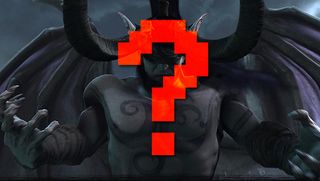 No graphics necessary