An earlier version of this article originally appeared on this site on October 30th, 2013.
Say goodbye to "Gotcha!"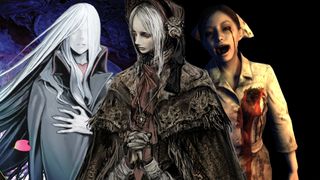 With the megahit popularity of movies like Paranormal Activity and games like Five Nights at Freddy's, some recent horror experiences have tried to recreate those iconic successes by falling back on repetitious jump scares. You know the ones: a big scary ghost face suddenly pops up in front of you, accompanied by an ear-piercingly loud scream or violin chord. Some gamers get a kick out of these startling moments; others find them stressful, tedious, or laughably dumb, particularly when they're overused. There's a distinct difference between being surprised and being scared, but plenty of horror games mistake one for the other.
Luckily, there are those games that understand the value of suspense and atmosphere, able to pull you into their deeply unsettling worlds without opting for a cheap 'OOGA BOOGA!' moment every 15 minutes. That's not to say that the following games have absolutely zero jump scares - but they use them sparingly, reserved for satisfying payoffs sandwiched between long stretches of tension as the game slips under your skin. If you're not a fan of cheap scares that rely on your pre-programmed evolutionary instincts to be effective, these games might be your style of horror.
Siren: Blood Curse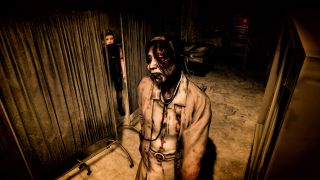 Specializes in: A chilling, voyeuristic version of hide-and-go-seek
Zombies are creepy enough as it is - but what's even scarier than a reanimated corpse is a flesh-devouring Shibito ghoul that's still clinging to a semblance of its original personality. This pale-skinned twist on your typical walker - many of whom are infested with insect parasites - serve as the basis for Siren: Blood Curse, an episodic, thoroughly Japanese horror series that's easy to find on PSN. You'll play as seven different characters trapped in the misty Hanuda Village, some of whom have the capacity to fight back against the legion of chanting stalkers. But eventually, you'll be forced to use Siren's most intriguing mechanic: the "sight jack" system. This ability lets you see from the perspective of your undead pursuer, praying that they don't find your hiding spot as you catch a glimpse of yourself through their eyes. Instead of banking everything on fleeting, one-note scares, Siren: Blood Curse is all about the almost unbearable build-up of anxiety, until you just can't take it anymore and decide to flee in terror.
Bloodborne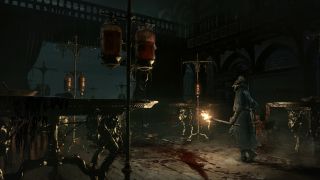 Specializes in: Traditional Hammer horror, plus a persistent need for self-preservation
Sure, Bloodborne's got the heart of an action RPG - it follows in the hallowed footsteps of the Souls series, and it certainly requires more mechanical skill and dexterity than any other game on this list. But once you've acclimated yourself to your Hunter's nimble movements and weapons of choice, you'll be able to see past the intense combat to really appreciate just how spooky the city of Yharnam really is. Every enemy design is bristling with macabre details like disgusting mandibles or bits of rotting flesh, and the environment reveals some intensely disquieting secrets once you've built up enough Insight (cleverly designed stat representing your deeper understanding of the world). Of course, there's always the fear for your own survival keeping you on the edge, knowing that a mid-fight misstep could cost you an hour of hard-fought progress. Trust me when I say it's a good kind of afraid.
Ib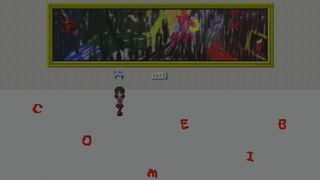 Specializes in: Classic haunted house spookiness, with artistic anime flair
Ib (pronounced 'eeb') is the perfect introduction to world of creepy, classy RPG Maker horror games (which, by the way, are almost always free). It's plenty eerie wandering through a museum that may or may not be haunted, but Ib treats its frightening crescendoes with a soft touch, terrifying you just enough so that you're constantly giddy at the thought of whatever clever scares might await you around the next corner. The story can also be touching or morbid depending on your choices, and you never have to worry about combat - it's just you and your aesthetically pleasing, increasingly distressing surroundings, which you're free to explore at your own pace. Also, the scene with the room full of dolls will stay with you forever.
System Shock 2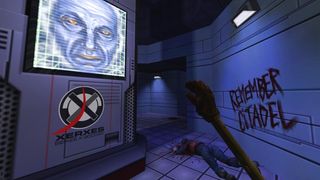 Specializes in: Claustrophobia, and the distinct feeling that you're being watched
The precursor to BioShock is arguably just as ingenious, set on a futuristic space station rather than an undersea dystopia. As one of the few survivors on a ship full of hideously infected crewmembers, you have to figure out just what the hell is going on and how you're going to survive your rude awakening from cryosleep. There's a distinct sense of place to the eerily quiet, corpse-ridden hallways on the Von Braun ship, but your apprehension will quickly turn to terror whenever you encounter the gruesome mutants that run rampant throughout its corridors. You don't know fear until you've desperately tried to hide from a gang of screaming psychic monkeys (which shoot plasma from their exposed brains), with only a wrench and the cover of darkness to protect you.
Sanitarium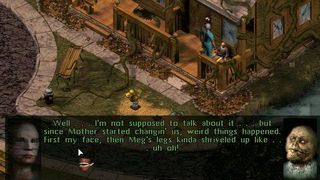 Specializes in: Pure psychological strangeness, with a lot of heart underneath the ugly exterior
Deformed children. That's close to the first thing you see in Sanitarium, an early, incredible example of psychological horror in games. You see through the eyes of Max, an amnesiac who's struggling to piece together his identity after a nasty car crash (and sounds vaguely like Hank from King of the Hill). The only thing you're certain of is that your face is covered in bandages, and you're trapped in an insane asylum with no concept of what's real and what isn't. It's nearly impossible to find Sanitarium's aging graphics scary these days, but that doesn't mean you won't be disturbed by the twisted scenarios Max is torn between. A small town where kids play hide-and-seek with dead bodies, a dilapidated circus, the strange, intestine-like inside of an alien ship - you're never quite sure what kind of creepiness awaits you next, or how you're supposed to interpret it.
Yume Nikki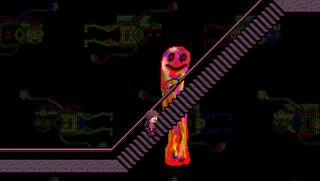 Specializes in: Mild unease, deep-set confusion
There are so many RPG Maker horror stories to choose from: games like Ao Oni, The Witch's House, and Mad Father, to name a few. But Yume Nikki stands out from the crowd for its incredibly bizarre ambience and totally abstract gameplay - if you can even call it gameplay, because the whole thing boils down to exploring and basic puzzle solving. You're primarily wandering through the dreamscape of the reclusive main character Madotsuki, encountering bleak expanses and psychedelic mazes in equal measure. A lot of the amusement of Yume Nikki is derived from figuring out what you're supposed to be doing at a given time, if there's even anything you can do. It's a positively ethereal game, with hours of unsettling entertainment for the curious.
Silent Hill 2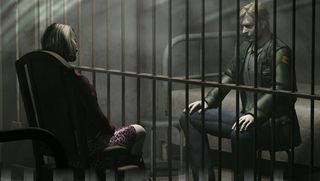 Specializes in: Intensely disturbing content (and not just its monsters)
Silent Hill 2 is the master class in atmospheric horror. The Silent Hill franchise has always excelled at captivating you with themes that are just as unsettling as its otherworldly monstrosities, and this is, without a doubt, the best Silent Hill game of all time. Its story centers around our mild-mannered protagonist James Sunderland and his nightmarish search for answers after he's somehow contacted by his dead wife. The entities James encounters in Silent Hill's foggy streets are terrifying at first sight, but it's what they really mean about James' psyche that makes them truly unnerving. And if you've never introduced yourself to Pyramid Head, with his colossal, rusty blade and grimy apron, there's no time like the present - just make sure you've got some spare trousers handy.
Theresia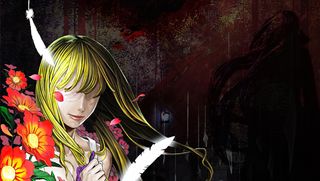 Specializes in: Apprehension of the world and all its cruelty
This is about as obscure a horror game as they come (not counting the actual Obscure series, mind you). But it's still readily available on Amazon, provided you don't mind paying a little extra for a haunting rarity of a game. This first-person DS thriller is actually an import from the Korean mobile gaming scene, meaning it's probably unlike anything you've ever played before. It revolves around two interweaving stories of a woman and a man trying to get by in a war-torn nation. With elements of claustrophobia, hypochondria, and psychological horror, Theresia tackles a wide array of emotions that few games do. Just be ready when the tears start flowing.
Lone Survivor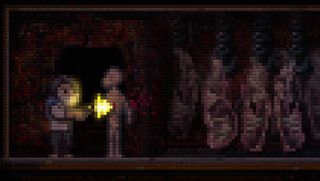 Specializes in: Dementia and emotional distress
Take I Am Legend, remove the dog, and make the protagonist a nameless everyman. That's the simplest description of Lone Survivor's premise, though there's so much more to it than that. As you struggle to maintain your sanity and ration basic necessities, you can try to fend off hordes of spindly mutants or use stealth to stay unnoticed. The choice is yours, but no matter what you do, you'll find that going it alone in a post-apocalypse can wreak serious havoc on a fragile psyche. Hallucinations are everywhere, until you're completely unsure of what's actually happening. All you'll know for certain is that the music is amazing.