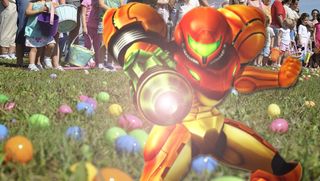 Better than jelly beans and spare change
Remember when your family used to get together for the big Easter Egg hunt every year? Do you recall sprinting around the house multiple times looking for every last colorful egg, hoping to get the sweet candy or fresh dollar bill inside? Wasnt there always one egg that no one could ever find, until Grandpa fished it out from under his hat and laughed at the mean trick he pulled on everyone? These nine video game secrets all came from Grandpas hat.
Some of them were eventually discovered by players after many years of hiding, others had to be revealed to us by the people who made them. All of them, however, are really well-hidden secrets that many players might have never found without help. I wont be shocked if there one or two on this list that you even now havent seen before.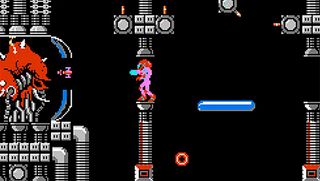 Metroid's "Everything" password (NARPASSWORD)
Veterans of the original Metroid on NES remember the struggle to collect everything in the game and finish it in enough time to see the best ending. Countless hours were logged by thousands of players, but all of that could have been avoided knowing what we know now. All of this time theres been a password that unlocks everything in the game right from the start, and the world is just now finding out about it.
Because of the fail-safe built into Metroids password system, it was near-impossible to know that NARPAS SWORD0 000000 000000 would be the savior to many Metroid fans desperate to see the final credits. Thanks to this wonderful thing we call the Internet, the beauty of NARPAS SWORD or NAR PASSWORD or however you interpret it can be shared among the masses, making one of the most difficult NES games ever made a little more manageable.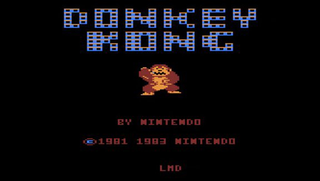 LMD in Donkey Kong for Atari
Perhaps the most well hidden Easter Egg appearing on this list, Im not sure anyone would have even noticed the three letters that could appear on Donkey Kongs title screen even if they met the parameters accidentally. Of course those parameters are ridiculous anyhow: set a specific high score, die by falling, set the difficulty to 4 back at the title screen, and let the intro loop play.
What was so secret that such a complex method of discovery was needed? What could possibly need to be hidden for 26 years before someone finally found it, and only then after the developer tipped us off to its existence in a blog post? The developers initials, LMD, which will appear at the bottom of the title screen. Thats it. I dont mind the initials, if I had the chance to hide my initials in a game Id totally do it, but the work it takes to see them is just crazy. No wonder it took 26 years.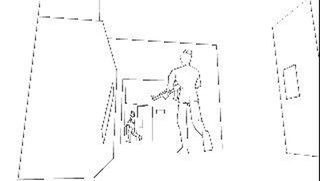 Goldeneye 64s Line Mode
For years Nintendo swore that the only cheats available in Goldeneye were those we had to unlock through playing the game. There were no button sequences to be found, Nintendo maintained, and any attempts to figure some out would be futile that is, until players actually did find button sequences that unlocked a ton of cheats, including some not available via the normal unlocking method.
One of those cheats, line mode, is the only non-unlockable mode in the entire game and turns the entire game into the music video for Take On Me by A-Ha. Its a nifty little mode that doesnt really add anything to the experience (except 80s flashbacks), but the fact that it exists at all after Nintendos insistence is amazing in itself.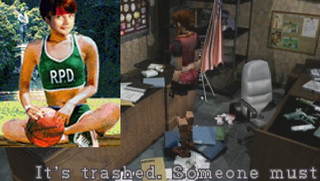 Weskers Desk in Resident Evil 2
Whos going to check the same location 50 times after the first time tells you theres nothing useful there? Apparently someone somewhere did while playing Resident Evil 2, and thats how the discovery of Film D was made. Whats on the film that took 50 searches to dig out of Weskers desk? A photo of Rebecca Chambers after a pick-up game. What a treat.
We know that this hidden gem was officially revealed in a book called Research on BioHazard 2 Final Edition in Japan the same year RE2 launched, but wed bet that North American players had no idea this existed until years had passed. If it werent for that book, I STILL dont think wed have found it today, 16 years after the game released!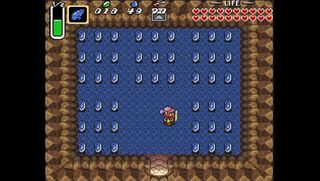 Chris Houlihan room in Link to the Past
In case youre unfamiliar, the Chris Houlihan room is a hidden area in Zelda: A Link to the Past named after a 1990 Nintendo Power contest winner. Its basically a fail-safe that the game sends you to if the game is going to crash, but what seems like an inconsequential addition was once one of the Zelda franchises biggest mysteries.
Because the game launched back in the days before the Internet, no one even knew the room existed. The World Wide Web is what brought this place to light, only becoming widely known twelve years after the game initially launched in 2002. Anyone who stumbled upon it before that probably thought the game was haunted by someone named Chris and tried to perform an exorcism on the cartridgeor was that just me?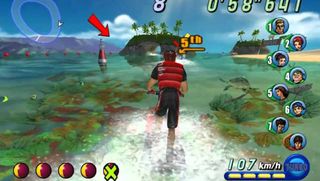 Wave Race Blue Storms jackass announcer
Wave Race: Blue Storm for the GameCube hides a comical Easter egg where the announcer turns into a half-interested, over-sarcastic jerk. Things youll hear him say include you have chosen poorly at the character select, if you were any good, youd get a turbo by hitting the gas when the light turns green at the start of a race, and you dont have an inferiority complex; youre just inferior when he REALLY wants to be a jerk.
The game initially launched in 2001, but it took nine years and an intrepid NeoGAF forum member to discover this antagonistic announcer because of how well hidden he is. First you have to change a display on the Audio Options menu to vertical fog, then put in a long code of button presses, THEN go back and start a race. Surprising as it may be, I totally understand how this guy could have stayed in the shadows: who would think that rising fog would lead to this jerk?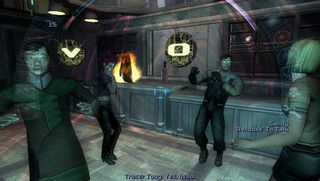 Deus Ex: Invisible War's Flag-Flushing Disco
Deus Ex: Invisible War admittedly does not live up to the quality of the original game, but this Easter Egg is too good to pass up. In the final level, pick up a flag and take it to a toilet in the bathroom, then flush said toilet. Youll suddenly be warped to a rip-roarin party at Club Vox with all of the major characters in the game getting down with their bad selves. For a game as serious as Deus Ex, this is quite the surprise.
This is another Easter Egg Im surprised we gamers ever found, because getting to the disco dance party takes some really weird steps. Id bet that most people didnt look at those flags in that bunker and think to themselves you know what? Im going to move that to the bathroom. Thatll show that dastardly UNATCO! Whoever first discovered this, were glad you did: everyone should be invited to this party.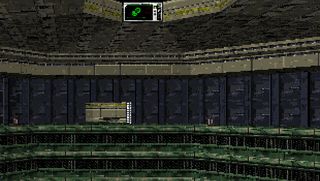 Marathon Infinitys Hangar 96
The Marathon games on the PC are a great example of how Bungie got their start in making great shooters. While the games certainly laid the groundwork for the smash hit Halo series (and hopefully also smash-hit Destiny), they also showcased just how well Bungie could keep secrets within their games: they hid an entire multiplayer level within the game, where only the most tech-savvy players could find it.
With a lot of digging, someone finally figured out the key to unlocking the level: finding it centers around combining hexadecimal terms seen on terminals in-game, then turning the combined hex term into readable code and reintroducing it into the games files. I have no idea who would even think to try that, as some players (like me) just know how to click start game and go, but the idea of hiding a full map in a games code is astounding. It makes me wonder what Bungie may be planning to hide in Destiny or may still be hiding in the Halo games.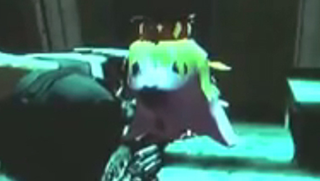 Splinter Cell: Double Agent's Seal Rescue
Theres a mission in Splinter Cell: Double Agent where Sam Fisher must rescue four Seals from imprisonment. That doesnt sound like anything too out of the ordinary, expect Im not talking about Navy SEALS; Im talking about the ocean-dwelling, balance balls on their noses animals that clap their fins and say ow ow ow.
Four years after Double Agents release, two of the games developers posted a video revealing the hidden co-op side mission, where a team must find and rescue four baby seals from another planet and their princess using items that before had zero consequence. (Heres a different video showing it off.) Without the reveal these seals might have stayed hidden forever, but Im glad that we could bring peace to the seal people of Splinter Cell.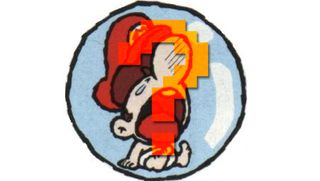 Eggs-cellent secrets
If youre like me, then as soon as you read some of those secrets you went and looked for them yourselves. Whether youre searching Weskers desk for the 50th time or using a gas torch to free a trapped baby seal, these Easter eggs are a nice break from the normal serious tone of the modern video game. Party at Club Vox, bring your flags!
For more Easter eggs, check out the 100 best Easter Eggs of all time, and for more GamesRadar awesomeness, take a gander at 10 ways MMOs aren't nearly as cruel as they used to be.