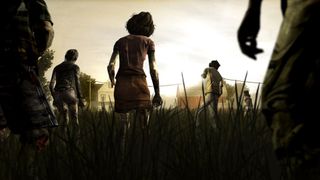 Happy Easter everyone! On this day celebrating rebirth, Spring, and eggs (both real and chocolate), our minds are drawn to a different type of return of the living. Perhaps our personalities are a little darker than most, but this time of year reminds us of zombies, particularly the singular living dead that separate themselves from the unending zombie horde featured in most games. With new games from Walking Dead and House of the Dead out this month, just what unique zombies are we thinking of? Well, what about...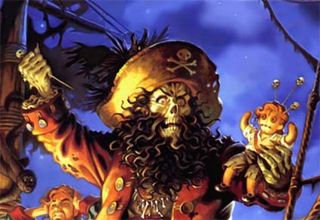 LeChuck (Monkey Island)
The dread pirate captain LeChuck has been the scourge of the Monkey Island series for decades. Though he got his start as a ghost and later became a demon, LeChuck was probably at his most menacing in his zombie form. Constantly at odds with series hero Guybrush, LeChuck gets extra zombie points for knowing voodoo, the original source of zombie power.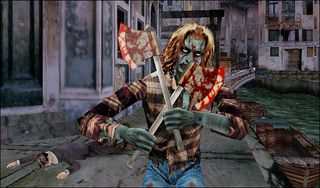 Johnny (House of the Dead)
House of the Dead is overflowing with undead flesh, and while there are a few memorable candidates, the one that always sticks with us is Johnny. Maybe it's because of the striking combination of blonde hair and flannel that remind us of Kurt Cobain. Perhaps it's the fact that he chose to bring better weapons than his teeth to the battle against FBI agents. He might not be as crazy as some of the bosses of HotD, but we'll always loves Johnny's natural ability to stand out from the crowd.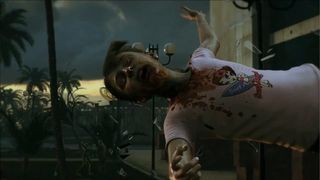 Little Girl (Dead Island)
She had no name nor did she even appear in the actual game, but we'd say the 90% of the sales of Dead Island were thanks to this special little girl. The central image to the amazing trailer that took the internet by storm, this girl's death and rebirth told a poignant tale of loss in the face of an unstoppable zombie attacks. It's too bad the game she was promoting couldn't come anywhere near the trailer's impact, but at least we'll have the memories.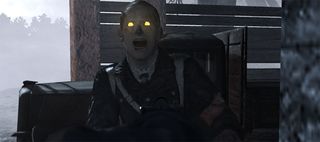 Nazi zombies (Call of Duty: World at War)
Zombies have become about as cliched as game enemies get these days, supplanting Nazis as the easiest target for headshots. Thus it makes sense that eventually the two would come together in some form, though few probably expected it to be the one of the most popular things in gaming ever. The half-joking appearance of Nazi Zombies in Call of Duty: World at War's Horde-style multiplayer made these undead indispensable. If the next Treyarch-developed CoD doesn't feature some sort of undead, we'll eat our Walking Dead Blu-rays.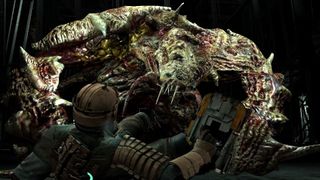 Brute (Dead Space)
The necromorphs in Dead Space come in dozens of disgusting shapes and sizes, but few more disgustingly brazen as the Brute. The organic tank is covered in a dense exoskeleton, and even if you can hit the weaker points you find in the gaps of his armor, this is one tough sumbitch. He's even got a few tricks up his sleeves, because should you manage to sever his legs, he'll just throw bombs at you. Though we've already seen the Brute transform in the second Dead Space, we scared to see just what he'll become in the eventual Dead Space 3.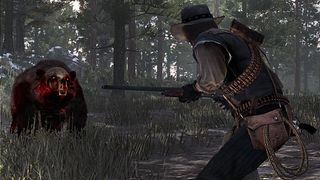 Zombie Grizzly Bear (Red Dead Redemption)
Hunting wildlife in Red Dead Redemption was hazardous enough with the random appearances of a few ornery grizzly bears, but the RDR's spooky expansion made it much worse. Red Dead Redemption's Undead Nightmare had a ton of horrible creatures, but none scared us more than the undead grizzly. It's half-exposed skull and horrible roar had us shaking, as did the knowledge that if you see one of them, more are probably close by.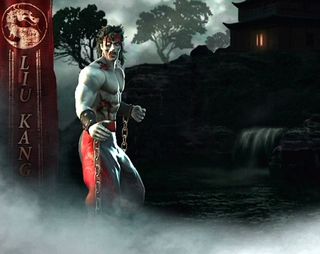 Liu Kang (Mortal Kombat)
Unlike most of the brain-eaters on this list, Liu Kang was famous long before he crossed over. The winner of several Mortal Kombat tournaments and star of the series, Kang met his end facing the combined power of Shang Tsung and Quan Chi. Following his death his body is reanimated by Raiden, who uses it as his special enforcer. Much to the disgust of Kang's wandering spirit, his zombified form kills dozens of people indiscriminately. Since the time-bending plot of last year's Mortal Kombat reboot, Kang is back in the land of the living.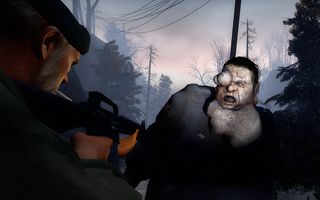 Boomers (Left 4 Dead)
We could have featured any of L4D's special infected here, but Boomer wins our prize for being far and away the most disgusting. A bloated corpse teetering on the verge of exploding into a pile of puss, the obese monster's main attack is to vomit on survivors. That bile not only is incredibly gross, but his vomit can actually summon more zombies. Though they can be taken down with enough gunshots, keep your distance when you take one out, or else you'll find out how they got their names.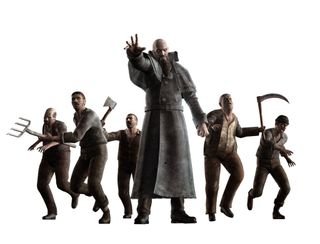 Bitores Mendez (Resident Evil 4)
Mendez was one of the earlier bosses you face in Resident Evil 4, but he's no doubt the most menacing of the bunch (sorry Krauser). The head of the town where the game begins, Mendez sets the Las Plagas infected townsfolk on Leon before attempting to kill the BSAA agent himself. Imposing in his human form, the one-eyed goon transforms into an even more massive creature as you battle him. Later enemies might have been more challenging, but Mendez made sure RE4 got started in style.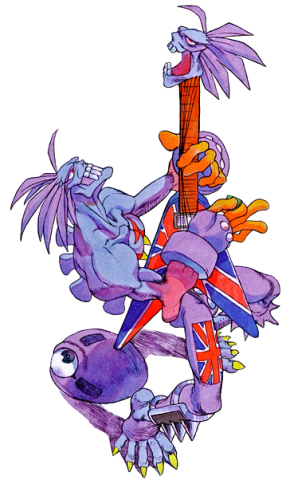 Lord Raptor (Darkstalkers)
Capcom's cult horror fighter has its share of monsters, but none are more rocking than Lord Raptor. In his former life he was a heavy metal superstar, the proudly Australian zombie transformed into something more sinister following the occult sacrifice of himself and 100 of his fans. Reborn as a zombie, Raptor sought more power by battling the other Darkstalkers. Rumor has it he has a crush on the equally undead (though not as skeletal) Hsien-Ko.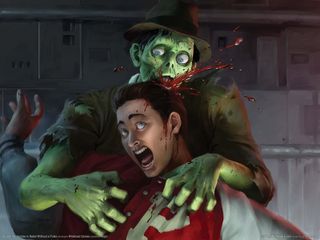 Stubbs (Stubbs The Zombie)
One of the few zombies to take the lead in his own game, Stubbs could almost be seen as a standard bearer for nonconformity. Awoken in the 1950s version of a futuristic city known as Punchbowl, Stubbs slowly takes over the town one bite at a time until he's amassed a small army. He takes down the den of smiling fascism, backed up by an especially memorable soundtrack of 1950s songs covered by alternative music stars. Pretty good for a travelling salesman's corpse.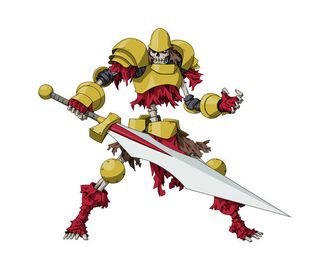 Undead Warrior aka Goldie (Guardian Heroes)
This once-living warrior is a co-star in Treasure's cult classic Guardian Heroes, and his mystical sword is the MacGuffin that gets the sprawling plot moving. Known for his shrieking voice, this AI companion really grows on you as you face off against the gods of the Earth and Sky. Though the nature of his cursed existence is unknown, he could always be counted on for a screen clearing special attack when our team was in its darkest hour.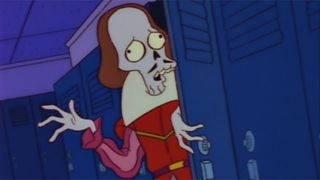 Is this the end of Zombie Shakespeare?
So there's our list of the greatest standouts in video game zombie history. Sadly, despite our tireless research, it's possible we missed a few undead greats. If we did, be a dear and let us know in the comments. And again, Happy Easter!