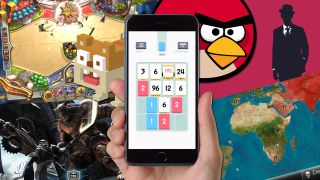 Better free up some space
Mobile gaming has come a long way since the days of playing Snake on a phone the size of a brick. Now there are iOS games with visuals that rival the graphics on some console games and million dollar sellers made by single-person development teams. Mobile games earned a rep for being ultra-casual experiences bogged down by sleazy microtransactions, but the landscape has changed dramatically, now offering a wide selection of sophisticated titles. There are some fantastic mobile games out there and developers are just getting started experimenting with even more inventive and intriguing ideas. The tricky part is finding them.
The App Store is so overstuffed with games that it can be next to impossible to find something that suits your taste. Were letting you bypass the drudge work of discovery and get on with expanding your mobile gaming horizons by setting you up with 25 of the best games currently on the App Store. And no, Candy Crush isnt one of them.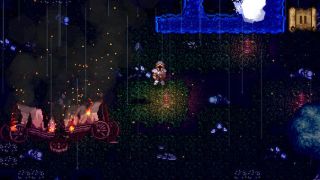 25. Wayward Souls
Secret of Mana, Diablo, and Dark Souls are all action RPGs, but they could hardly feel more different. That's why it's extra impressive that Wayward Souls, which blends the pixelated art style and charge-up driven combat of Secret of Mana, the randomized dungeons of Diablo, and the dark tone and difficult combat of Dark Souls, puts it all together so well. If you've played Mage Gauntlet, Wayward Souls is its bigger, meaner cousin, and will have you cursing at your iPhone for all the right reasons.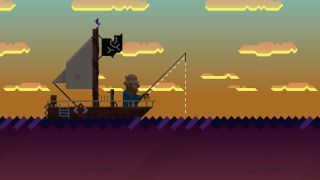 24. Ridiculous Fishing
There are lots of ridiculous things about Ridiculous Fishing, but the first you'll likely notice is that you actually want to avoid all the fish. You'll use gyroscopic controls to evade increasingly exotic sea creatures as your hook sinks lower and lower, but once you run out of line or hit something the process is reversed, and you try to hook as many fish as possible on the way back up. From there you naturally whip your haul out of the ocean and gun them down in mid-air for big cash rewards, which you can then spend on new fishing gear. Also it has its own Twitter for seagulls and sailors. Ridiculous.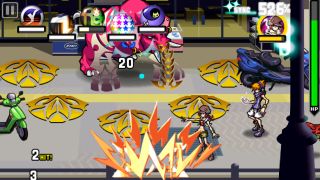 23. The World Ends With You
The World Ends With You was tailor-made for the DS, as its combat makes specific and constant use of the system's dual screen set-up. When making the transition to the single screens of iOS devices, Square Enix completely overhauled the battle system, transforming its gameplay into something completely different yet equally as entertaining. The twisting, suspenseful story makes the transition over fully intact, and all of the visuals and music have gotten the HD treatment. While some may pine for the purity of the original DS experience, the iOS version of The World Ends With You is an equally valid way to experience this modern classic.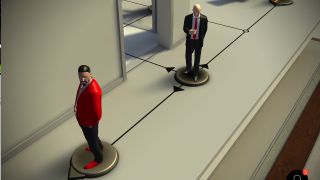 22. Hitman GO
When you think of a Hitman game, the first thing that comes to your mind probably isnt a board game using inanimate action figures. In Hitman GO, you have the kinds of goals youd expect from a Hitman game, but instead of using weapons and disguises to eliminate your targets, you have to carefully navigate enemy patterns and traps as you make your way to your goal. It may not be what you expect, but once you dive in, Hitman GO is surprisingly entertaining.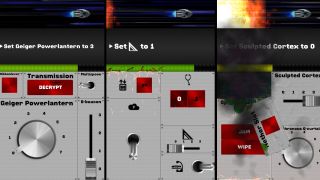 21. Spaceteam
"Increase Artificial Grill to 3." "Set Coarse Twine to 2." "Engage Flashsupport." Such instructions are typical of Spaceteam, an interstellar adventure where you and a group of friends try to pilot a spaceship as it slowly - inevitably - falls apart. On each screen are a series of knobs and switches with silly names. Instructions flash at the top, like the ones shown above, but they don't correlate to your instruments. They for someone else's. This means each player is constantly shouting nonsensical technobabble at the group in the hopes that someone will finally engage the freaking Flashsupport.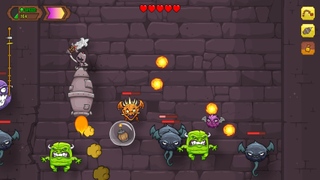 20. Knightmare Tower
Saving the princess is tough business, especially when the only way to reach said princess is to launch yourself via rocket toward the top of a tower while being chased by an encroaching pool of lava. Luckily, you're also being harassed by a bunch of monsters, which you can spring off of to keep your momentum going. They also drop coins, which you can collect and spend to upgrade your launch speed, weapons, armor, and more. You launch, get a little higher, die, upgrade, and repeat. Suddenly, you discover you've been playing Knightmare Tower for two straight hours, and you're pretty OK with that.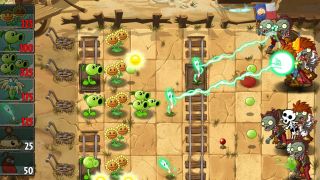 19. Plants vs. Zombies
The zombie apocalypse is happening. What's your best defense against the undead horde? Plants, apparently. Your garden has taken it upon itself to fight off the army of zombies shambling toward your doorstep, and you'll have to strategically organize your long range Peashooters, lane-blocking Wall-nuts, and sunshine-spewing Sunflowers if you want to succeed. As you progress, you'll get access to more powerful plants like Melon-pults and Gatling Peas to knock out armored football zombies, Zombie Yetis, and eventually, the dreaded Dr. Zomboss. With its charming characters and gameplay that will easily steal away the hours, Plants vs Zombies is one of those mobile games that everyone needs to play.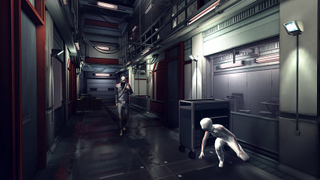 18. Republique
Most attempts to bring the console experience to mobile devices feel half-baked, usually thanks to a less-than-adequate virtual control pad. That's what makes Republique such a breath of fresh air, combining the unique interface provided by touch devices with the production values of a big-budget console title. As an unnamed security camera operator, you've been contacted by Hope, a prisoner of a despotic nation-state ripped from the pages of 1984, and you have to switch from camera to camera, tapping the screen to guide Hope past guards, uncovering the mystery behind her capture. With fantastic voice acting and an impressive pedigree behind it, Republique is some of the best evidence for iOS as a legitimate gaming platform.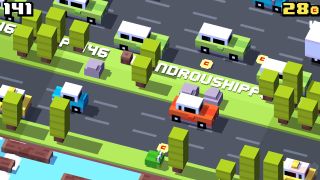 17. Crossy Road
Crossy Road in two words: Endless Frogger. But that's not the only reason why it's one of the best games on iOS right now. Crossy Road takes the Frogger formula and throws a whole bunch of silly at it. Avoid cars as a cliche frog or chicken, or hop across logs as Frankenstein's monster or a wizard, and the environment will completely transform based on the character you pick. The best part? It's a free-to-play game, but it's not a jerk about it, letting you unlock virtually all of its characters over time simply by playing, and never shoving ads in your face (unless you want to earn a few extra coins by checking one out).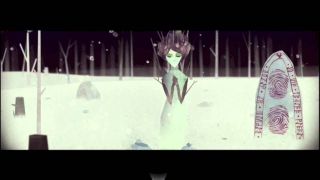 16. Year Walk
On the surface, Year Walk seems simple: you play as a young man who goes on an unsettling, atmospheric quest to learn his future (called a Year Walk), solving creepy puzzles and encountering bizarre beasts along the way. But as it turns out, Year Walking is real, those beasts are steeped in Nordic mythology, and learning as much as you can will be the difference between life and death. The game likes to stay mysterious though, so the free companion app (full of all sorts of information about the myths you'll encounter and secret clues only the eagle-eyed will catch) is essential to your journey. Trust me: in a place this weird, you'll need all the help you can get.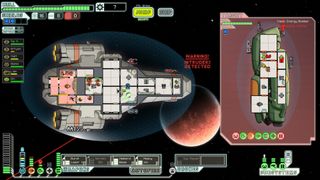 15. FTL
If you've ever wanted to command your own starship and go where no one has ever gone before, you need to play FTL. You control a starship crew as they jump from star system to star system trying to escape a wave of incoming enemy ships. As you make stops along the way you'll need to find supplies, weapons, and additional crew members to help you survive encounters with enemy ships, ship-boarding space pirates, and naturally occurring hazards like asteroid fields. With random events in which anything can happen, and situations that can have your survival hanging by a thread, FTL is a thrilling space adventure you don't want to miss.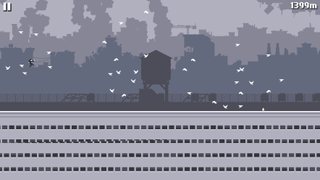 14. Canabalt
The game that gave birth to the 'endless runner' genre, the first is still the best. Sporting a simplistic yet striking monochromatic aesthetic, Canabalt places you in the shoes of little pixelated dude as he attempts to outrun a dystopian nightmare, your only input being a tap on the screen to hop over obstacles or leap across gaps. But as far as you might run, the only escape is death, which isn't a matter of if, but when. Its addictive simplicity already made it a must play, but an update in 2014 added multiple new modes and even local multiplayer, ensuring its place among the best iOS has to offer.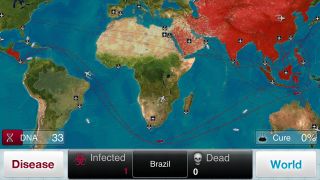 13. Plague, Inc.
If you remember the old flash game Pandemic 2 (or, more likely, the meme it birthed), then Plague Inc. will feel like a blast from the past. A shinier version of that same basic concept, Plague Inc. is a smart, strategic title where you control the spread of a disease by increasing its infectiousness and lethality with an eye toward eradicating all of humanity. Morbid as that may sound, it ends up being more fun than it rightly should, and countering the world's best efforts to cure your disease with quick wits and careful planning feels surprisingly rewarding. Oh, and you really can infect Madagascar in this one. That alone is worth the download.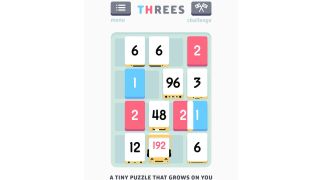 12. Threes
The objective of Threes is simple: combine different tiles together on a four-by-four grid by matching similar multiples of three. It starts out small, but threes quickly turn into sixes, which turn into 12's, and so on. There are few feelings in life as satisfying as building these numbers ever higher, then finally squishing two 384's together like a pro. Threes belongs in the pantheon of great puzzle games like Tetris - it's easy to play for a few minutes at a time, but it's deep enough that you'll want to keep coming back. You're also unlikely to find a game that can make numbers as adorable as they are in Threes.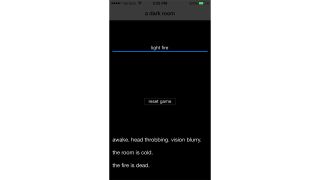 11. A Dark Room
You find yourself in a cold, dark room. So you light a fire. It needs wood, so you get more from the forest. Stoke the fire. Gather wood. Stoke the fire. More people show up. A village begins to form, and its people begin to work for you. And so the game expands, and to reveal any more would spoil its biggest, most exciting secrets. A Dark Room's bleak, minimalist adventure slowly unspools as you play, hiding far more under its surface than it initially lets on. Who knew a handful of rectangles and a few lines of dialogue could be so captivating?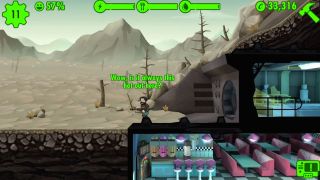 10. Fallout Shelter
Can't wait for Fallout 4? Bethesda figured it would be tough on Fallout fans to have to wait for the new open world adventure in the wasteland, so the developer created Fallout Shelter to hold us all over. In it, you are the overseer of your own Vault and all of its inhabitants. It's up to you to provide them with all of the necessities they need, maintain high morale, and keep them safe from the dangers outside. Control everything from food supplies and vault residents' jobs, to which residents reproduce to create new vault dwellers. Yeah, it gets a little messed up.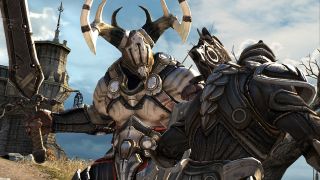 9. Infinity Blade
If you thought mobile gaming was for simple visuals and cartoony graphics, take a look at Infinity Blade. The original Infinity Blade - which is a much more straightforward experience than the sequel - is like playing the old NES Punch Out! but with medieval knights and swords instead of questionably racist fighters and boxing gloves. You'll face enemies in one-on-one battles that will test your ability to dodge, block, and strike your foes with split-second timing. With victory comes the spoils of your enemy, earning you new weapons and gear to take on more powerful challenges and eventually a confrontation with the keeper of the Infinity Blade himself.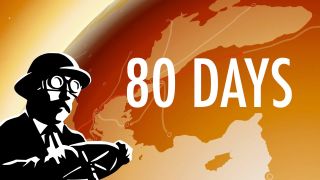 8. 80 Days
Lots of games tout the ability to choose your own adventure, but few are as well-written and overflowing with possibilities as 80 Days. Inspired by the Jules Verne classic and given a steampunk twist, 80 Days puts you in the shoes of Monsieur Phileas Fogg's attendant Passepartout, who must manage the expeditions funds and find the fastest routes across the globe. You start in London, but where you go from there is entirely up to you. Do you take the Trans-Siberian Railway to cut through Russia? Or do you hop on a hot air balloon and sail across the Middle East? Start a conversation with an alluring redhead, follow revolutionaries, or just wander the city at night. The choices - and repercussions - are yours.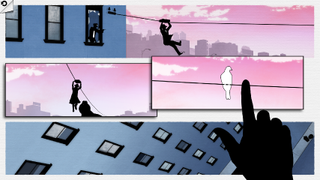 7. Framed
Equal parts game and animated comic, Framed tells the story of a spy trying to outrun the law, only to get caught or die on every digital page. That is, if the page is left how you found it - your job is to rearrange the frames of the comic in a way that helps your spy bypass police, dodge deadly obstacles, and make it to the exit without getting cuddly with any bullets. Slick, clever, and trickier than you might expect, Framed tests your brainpower by making otherwise familiar concepts into something you really have to work to get your head around.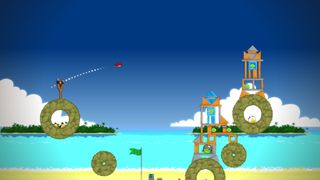 6. Angry Birds
You wouldn't think that flinging colorful birds at green snorting pigs would be so much fun, but we just can't get enough of it. The concept is simple: You pull your bird back in the sling shot and try to destroy all of the pigs hiding in their forts with carefully placed, feathered projectiles. Each bird has a different ability, allowing them to split off into a destructive spread, explode on impact, or increase velocity in mid air. It's like being a wrecking crew with super powered wrecking balls. And if you aren't into the standard birds and pigs aesthetic, you might want to give the adorable Angry Birds Star Wars a shot.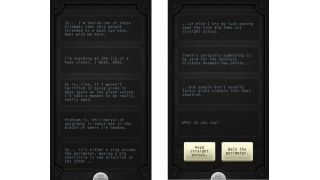 5. Lifeline
Your smartphone isn't just a device that can look up local cuisine and get directions. It's also capable of intercepting interstellar transmissions, and in Lifeline, your phone becomes a portal to a gripping sci-fi tale set thousands of lightyears away. Taylor was a simple student on a scientific field trip before his ship crash landed on a distant planet, and you are his sole contact, offering advice and helping to guide him through this harsh, alien world. The story plays out in real-time, too, as you wait for Taylor to check in with the results of his actions, whether he's able to make it across a massive crater, or simply survive through the night. Lifeline isn't just a damn good story, it pushes the boundaries of how we can tell and experience those stories.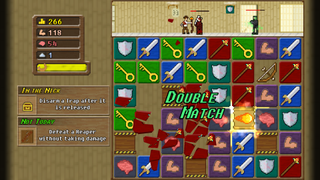 4. You Must Build a Boat
Look, you just have to build a boat. It's simple. The hard work - battening down the hatches, splicing the mainbrace, et cetera - will all happen automatically, you just have to plunge deep into randomly generated dungeons, using only your wits and a big ol' match-3 board to overcome its challenges and loot the materials. You'll even get some help from the monstrous crew you recruit along the way (some of whom you can only find if you learn the right secret), and you can spend some of that gold you find on upgrades to make your future dungeon dives a little easier. Just don't forget - it's all about building that boat.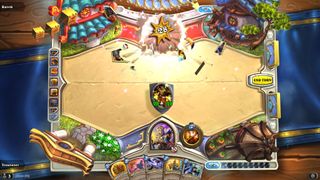 3. Hearthstone
Blizzard's immensely successful CCG works just as well on mobile as it does on PC - maybe even better, since you can take it with you wherever you go (which is certain to be the bane of your daily productivity). Hearthstone has all the makings of an excellent card game: easy-to-learn mechanics, a wealth of different deck types, and the strategic depth that comes with an ever-changing competitive metagame. But it's also got a pristine level of polish that you won't find in a tabletop duel, like exciting visual effects, amusing widgets to fiddle with during the opponent's turn, and unique card mechanics that wouldn't work in the physical realm. You don't have to know (or even particularly like) Warcraft lore to get a kick out of this fiendishly addictive, relentlessly fun card battler.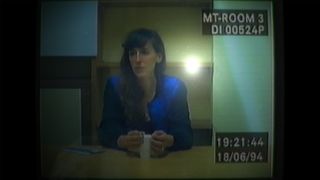 2. Her Story
We've sung the praises of Her Story before, and we'll happily do so again. A truly thrilling mystery centered on the testimony of a young woman being questioned by police following a murder, Her Story is delicately crafted to emphasize player intuition above all else. There are many paths to the truth, and no neon-decked clues pointing you in any one direction. It's a game that tests your mind by letting you stretch it, emulating the actual work of a detective better than almost any detective game. As in, ever. Yes, it's really that good.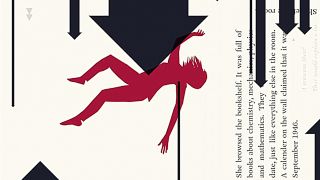 1. Device 6
Device 6 is a one of a kind game - specifically, the kind that makes you turn the screen away because you don't want it looking at you. A puzzle game walking in the skin of a text adventure, Device 6 is the best iPhone game you can buy not just because of its clever design elements, surprisingly deep psychological tale, and truly difficult puzzles you'll feel damn brainy for solving. It's also one of the few mobile games that couldn't exist on any other platform, because it knows mobile's strengths and uses them brilliantly. Oh, and don't worry if it starts learning a bit too much about you along the way. That's just part of the fun.