Best Of The Fest
Diversity was the buzz word uttered by founder Robert Redford when the festival kicked off on 21 January, and that dedication to new and interesting voices was evident in many of the 123 feature films playing at the festival. There was a Polish mermaid musical (The Lure), plus quirky family dramas (Captain Fantastic), weirdo horror flicks (The Greasy Strangler) and, yes, Daniel Radcliffe as a flatulent corpse (Swiss Army Man).
With so many films at the festival, some were bound to disappoint. Despite winning the Audience Award and the Grand Jury Prize (not to mention nabbing a fest-best sale of $17.5m to Fox Searchlight), The Birth Of A Nation suffered under the hype, and many of the fest's Midnight films lacked bite. But there were still a raft of fantastic films that will be heading to cineplexes and streaming platforms soon. Here's our Top 20...
Click here for more excellent Total Film articles. Or maybe you want to take advantage of some great offers on magazine subscriptions?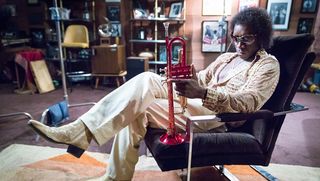 20. Miles Ahead
Don Cheadle makes his debut as a director, and also co-writes and stars as Miles Davis in a live-wire biopic. Focusing more on the man than the music, Miles Ahead bobs around between different eras of Davis' life, namely his heyday as a jazz trumpeter and band leader, and his later comeback after five years in a drug-addled hiatus. Ewan McGregor's Rolling Stone journalist turns up to interview Davis, and ends up sucked into his mad world of mobsters, demo tapes and restless industry insiders. It plays more like a crime thriller than a traditional biopic in many respects, with Cheadle lending the legendary jazz man a gruff intensity that's difficult to warm to but hard to turn away from. McGregor makes a cheekily likeable foil to the musician on the brink, and Cheadle directs with so much skittish energy that any thoughts of this being a vanity project are quickly quashed.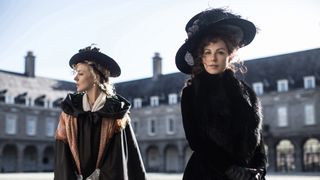 19. Love And Friendship
While on the surface this might look like another dull Jane Austen adaptation, director Whit Stillman turns in a spry, witty film that'll appeal far beyond the author's core audience. From the outset, you know you're in for a treat; semi-ironic title cards introduce the characters with a wink. Don't worry if you have trouble keeping up with the slightly convoluted family structure, as the main person you need to keep an eye on is Kate Beckinsale's deliciously devious Lady Susan, a widow looking to scheme her way into a secure future for herself and her daughter. Manipulating anyone in her path like willing puppets, she barely has a line of dialogue that doesn't sing, and Beckinsale is clearly relishing the best role she's had in a very, very long time. You won't believe you could laugh so much at something you might've been forced to study at school.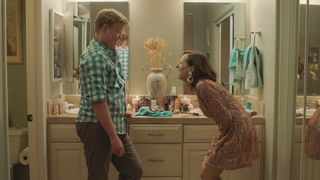 18. Other People
Jesse Plemmons is best known for his gritty turns in Fargo and Black Mass, but he undergoes an impressive transformation in this quietly affecting dark comedy from debut director Chris Kelly. As writer David, Plemmons reveals a softer side that will surprise those more familiar with his bleaker roles, and he shares persuasive chemistry with Molly Shannon, who impresses with a vanity-free turn as his cancer-suffering mother. Though the film's plot struggling twenty-something learns something about life in the midst of a family crisis is Sundance-by-numbers, Kelly introduces sly humour (honed after two years as a writer on Saturday Night Live) and some interesting twists (David's gay) that help this dramedy feel fresh.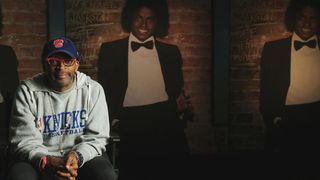 17. Michael Jackson's Journey From Motown To Off The Wall
Following his Bad 25 documentary, Spike Lee returns with another Michael Jackson study, charting the King of Pop's transition from child star with The Jackson 5 to solo artist launching an album that's still influential to this day. Focusing entirely on his career (this isn't the doc for you if you're looking to delve into the reclusive performer's private life), Lee rounds up an impressively diverse array of talking heads, from family members, to record executives and producers of the time, to familiar faces who have been influenced or inspired by MJ's work. Tracing a path through a fascinating but often overlooked period of Jackson's career, the doc clearly charts his path through an industry that didn't always believe he could break away from the novelty of being a child performer, and it also goes on to give an in-depth track-by-track account of the hugely significant disco album. If you can reach the credits without tapping your toes, you might want to check your pulse...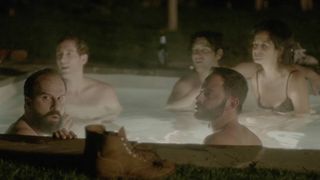 16. Joshy
Like a mumblecore Hangover (in the loosest possible sense), Joshy ostensibly follows a bunch of guys on an unconventional bachelor weekend. Where it differs from that comedy juggernaut is that the characters feel like real people, the naturalistic acting style creating a believable dynamic between the five fellas spending the weekend in a rental house. It also taps reserves of feelings that many other bromances fail to reach. Joshy (Thomas Middleditch) is the guy who's no longer getting married, but his friends all have their own issues that are subtly brought to life over the course of the stay. Don't go thinking it's a completely dour affair though. While an air of melancholy hangs overhead, there's a near non-stop stream of laugh-out-loud gags that flow like realistic banter. Jenny Slate (Obvious Child) impresses again as a woman who crashes the party, but she's not the only scene-stealing support. Joshy is decidedly low-key, and all the more affecting for it.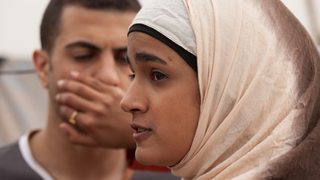 15. Sand Storm
A domestic drama about a Bedouin family, with daughter Layla (Lamis Ammar) at the eye of the storm, this is a deeply involving study of a way of life that'll be alien to much of the western audience. Living in the desolate, dusty region of southern Israel, Layla is eschewing tradition to study at college, where she has started a relationship with a guy her age. Most of what we see takes place at the family homestead though, as tensions flare between Layla's mother, Jalila (Ruba Blal), and father, Suliman (Hitham Omari), as the latter takes a new wife. Suliman also has ideas about his daughter's future that conflict with her own desires. However unfamiliar the cultural aspects are, it's impossible to not be drawn in emotionally, thanks largely to an extremely engaging performance from Ammar, who sketches Layla's conflicted loyalties with subtle, believable strokes.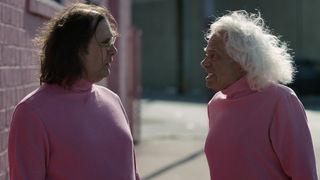 14. The Greasy Strangler
If batty, John Waters-esque gross-out horror is your idea of a good time, The Greasy Strangler will be the best thing that's happened to you since Divine ate dog poo in the name of art. Helmed by Brit director Jim Hosking, it follows a father and son (played by Michael St. Michaels and Sky Elobar) as they fight over the latter's new girlfriend. Oh, and one of them is a deadly serial killer who's making short work of LA's residents. Debuting as part of Sundance's Midnight section, The Greasy Strangler is a gleefully bad taste insta-classic, revelling in nonsense jokes, cartoonish gore and hysteria-inducing repetition.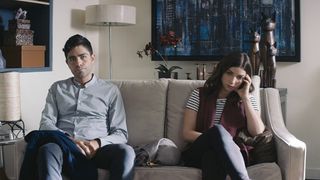 13. Trash Fire
Director Richard Bates Jr proposed to his girlfriend at the Sundance premiere of this scathing relationship genre-blender, which should tell you everything you need to know about his batshit sense of humour. His film part horror, part domestic potboiler contains one of the most dysfunctional relationships ever committed to celluloid; the verbal and physical sparring of Owen (Entourage's Adrian Grenier) and Isabel (Angela Trimbur, last seen in cult hit The Final Girls) is both cringe-y and gut-bustingly funny as they try to rescue their disintegrating relationship. When they decide to visit Owen's grandmother, a fresh kind of hell envelopes them. With his third film, Bates Jr is clearly coming into his own as a filmmaker. Like his debut Excision, Trash Fire throws in unexpected twists and nightmare family members, emerging as a biting, riotously funny oddity that ends in a similarly shocking bout of blood-letting.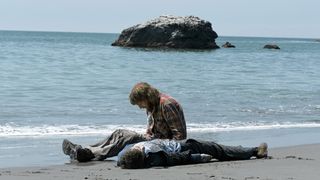 12. Swiss Army Man
One of the fest's most divisive films (and there are a lot of those here), Swiss Army Man opened to a decidedly mixed response, but away from all the hullabaloo, it stands up as an funny, engaging, and thought-provoking dramedy, albeit one with an abundance of fart gags. Paul Dano is the suicidal Robinson Crusoe-type figure, who finds salvation in Daniel Radcliffe's perma-guffing corpse. Short film veterans Daniel Scheinert and Daniel Kwan (AKA the Daniels) picked up a deserved directing award at Sundance. Not only does SAM always look great, abounding with neat visual gags, it also touches on some pretty weighty themes through the medium of bodily functions, and actually has a sweet bromance at its core. Daniel Radcliffe delivers an impressive physical performance that's a high point of his grown-up film career to date.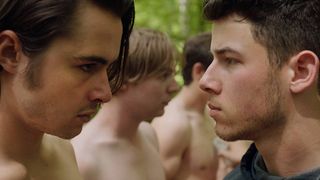 11. Goat
Scripted by David Gordon Green (Joe, Pineapple Express) and directed by occasional documentarian Andrew Neel (New World Order), this fratboy drama is less Bad Neighbours and more hard-hitting drama as 19-year-old Brad (the excellent Ben Schnetzer) pledges his brother's fraternity and endures a series of gruelling, humiliating exercises as part of the hazing process. Meanwhile, his brother (the equally excellent Nick Jonas) begins to question his frat brothers' actions, which escalate into shockingly antagonistic behaviour as the film progresses. Featuring an incendiary cameo by producer James Franco (as a one-time frat boy) and some stomach-churning scenes of human cruelty, Neel's film chips away at the concept of modern masculinity, providing plenty of food for thought. And a goat called Chewie.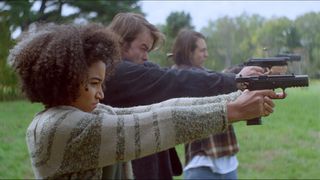 10. As You Are
Films like this are the reason Sundance exists. Directed by 23-year-old Miles Joris-Peyrafitte, As You Are is a shockingly effective debut, set in the early '90s and following loner teen Jack (Owen Campbell), whose life takes a turn when he acquires a step-brother in the brooding Mark (Charlie Heaton). Despite its period setting, As You Are forgoes nostalgia in favour of drama with a kick. It's not often teenagers are portrayed so sensitively, and both Campbell and Heaton excel in scenes that develop their touching relationship. Meanwhile, Joris-Peyrafitte proves he has a firm grasp on both riveting visuals and slow-burn storytelling. He more than deserved the Special Jury Prize awarded to him at the end of the festival, and we can't wait to see what he cooks up next.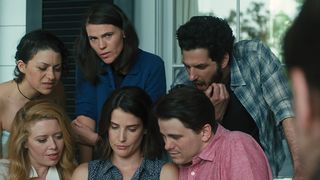 9. The Intervention
With over 70 acting credits to her name, Clea DuVall is a veteran of both the big and small screen, but The Intervention is the first time she's written and directed a movie. On the evidence of this laugh-out-loud dramedy, it's about time. DuVall stars alongside Melanie Lynskey, Alia Shawkat, Natasha Lyonne, Ben Schwartz and Jason Ritter as friends who organise a getaway in order to stage an intervention over their friend's crumbling marriage (Cobie Smulders and Vincent Piazza). Set almost entirely in one location, The Intervention has great fun unpicking every one of its central relationships before attempting to put them back together again, and Lynskey steals the show as a blabbermouth alcoholic (she rightly won the Special Jury Performance award on closing night). Paramount has already picked the film up for distribution, so expect to see it soon.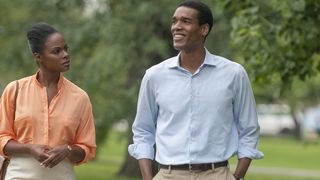 8. Southside With You
First-time filmmaker Richard Tanne imagines the first date between Barack Obama and the future First Lady Michelle Robinson, while sticking as closely as possible to the known facts. Taking place during one sultry summer day in 1989, the walking-and-talking romance has a Linklater-esque vibe, as Barack and Michelle move from an art gallery, to a community meeting, to a showing of Spike Lee's Do The Right Thing. Tika Sumpter (who also produces) plays Michelle with a steely determination and fierce intelligence she's initially cool towards her (not) date as he's an intern at her law firm, and she wants nothing to undermine her career path. Of course you know how it's going to end, as Parker Sawyers' president-to-be slowly wins her over but, crucially, it feels earned. It makes a refreshing change to romcoms where relationships seem to be formed on kooky antics and coincidence; here it feels like there's a genuine connection of values, and each person seems to actually come to learn something about the other. A smart, sharp affair to remember.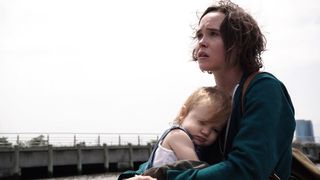 7. Tallulah
Ellen Page and Allison Janney trade insults and life advice in Sian Heder's solid feature debut, which trades in sharp humour and dreamy imagery. Heder spent three seasons scripting episodes of Orange Is The New Black, and Tallulah's strength is in focussing on female relationships as homeless drifter Lu (Page) kidnaps a baby from neglectful mother Carolyn (Moneyball's Tammy Blanchard), then moves in with her ex-boyfriend's mother (Allison Janney), spinning a lie that the child is her granddaughter. Heder who was pregnant with her second child while shooting the film neatly plays up the two women's differences, and the best scenes see Page and Janney rubbing each other up the wrong way. Nicely observed and with some great performances, it's already got distribution, so you won't have to wait long to see it.
6. Under The Shadow
Every year Sundance uncovers a horror gem, with past offerings including The Babadook and upcoming scream-fest The Witch (which hits the UK in March). This year, we got Under The Shadow, a smart, slow-burn chiller with subtext to spare. Set in war-torn 1980s Tehran, it recalls classic haunted house movies and spooky J-horrors as Shideh (Narges Rashidi) attempts to raise her young daughter Dorsa (Avin Manshadi) while her husband fights on the frontline. When Dorsa starts talking about a presence in the flat, Shideh's superstitious neighbour insists a djinn is stalking the building's residents. Helmed by debut director Babak Anvari, Under The Shadow cleverly escalates early domestic scenes into a helter-skelter horror ride. Angry, unnerving, playful, its horror tropes may feel familiar, but it's that rare scare flick that has something genuinely important to say.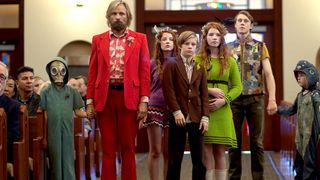 5. Captain Fantastic
Viggo Mortensen has arguably never been better cast than he is here as rational, wood-dwelling bohemian family man Ben, who has turned his back on society to raise his six children in a Platonic paradise, away from capitalism, convenience stores and all the trappings of modern life. As his eldest son Bo (George MacKay) comes of age, Ben learns of the death of his hospitalised wife. This leads to a family road trip back into urban life, so that the children can lay their mother to rest according to her Buddhist wishes. There's plenty of culture clash comedy to be had, from Ben's freedom with nudity ("It's a penis, every man has one"), to Bo's first flirtation with a girl, to the younger children's disdain towards vulgar displays of wealth. But Captain Fantastic isn't really a comedy, and it probes big issues relating to family, child-rearing and consumerism with a deceptively light touch, and a lasting impact. It's an impressive writing/directing effort from actor Matt Ross, and one that's likely to crossover into the mainstream.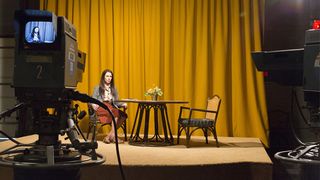 4. Christine
Not a remake of John Carpenter's '80s classic, but a mesmerising, ticking time bomb character piece centred around real-life news reporter Christine Chubbuk (Rebecca Hall). A Florida anchor woman working in the early 1970s, Christine's attempts to climb the professional ladder are repeatedly foiled by her boss, while her own brittle personality prevents her from forming a relationship with co-anchor George (Michael C. Hall). Sinking slowly into despair, Christine's caught in a downward spiral that's charted beautifully by director Antonio Campos (Afterschool, Simon Killer), who fosters a claustrophobic sense of foreboding as Christine's life hurtles toward tragedy. Meanwhile, Hall is unafraid of confronting Christine's dark side, delivering not only one of the best performances of Sundance 2016, but of her career thus far.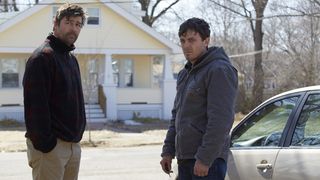 3. Manchester By The Sea
Director Kenneth Lonergan delivers another borderline masterpiece very much in keeping with his earlier works, You Can Count On Me and Margaret. It's another family saga positioned around a tragic figure in a small town, and it takes its time moving with the ebbs and flows of real life, rather than fitting cozily into a standard three-act structure. The 2hr+ running time would feel indulgent if it weren't so compelling from start to finish. Casey Affleck gets the role of his career as Lee Chandler, a withdrawn janitor who unexpectedly has to take care of his nephew after the death of his brother. Lee's story is teased out through careful, lucid flashbacks, but don't go expecting any grand reveals: MBTS hits hardest in the small moments. Expect this to be doing the rounds next awards season; Affleck's performance might be too internal and unshowy for voters, but Michelle Williams' harrowing portrait is a timely reminder of just how damn good she is, and how much she can do, even with limited screen time.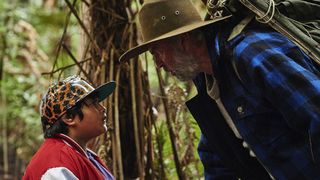 2. Hunt For The Wilderpeople
Taika Waititi's wilderness adventure isn't an easy film to categorise. Part buddy movie, part survival story, it's not obviously a kids films, despite the youthfulness of its lead character. However, it's hard to imagine anyone - no matter which audience quadrant you fall into - not loving this hilarious and heartfelt odd-couple story. As streetwise kid Ricky, Julian Dennison was one of the true Sundance breakouts. Hugely likeable, and with brilliant comedy timing, he carries the film on his shoulders without ever breaking into a sweat. Sam Neill plays his foster parent, Hector, and the two are forced to gradually put their differences aside when they end up on the run together in the New Zealand bush. HFTW is touching without ever straying into overly sentimental territory, and the laughs come thick and fast. As funny as Waititi's cult vampire comedy What We Do In The Shadows, with the potential for a much broader audience. Oh, and there's another superb scene-stealing moment from Rhys Darby.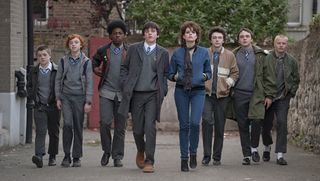 1. Sing Street
The phrase '80s Irish musical' may not stir the greatest of excitement in the average movie-goer, but John Carney's third film (after Once and Begin Again) is easily our favourite of the festival. With catchy songs that tip their hat to everything from Duran Duran to The Cure, Sing Street buzzes with an infectious energy as we follow teen Cosmo (Ferdia Walsh-Peelo), who forms a band with his friends to impressive troubled model Raphina (Lucy Boynton). The burgeoning relationship between Cosmo and Raphina is delicately played, while the other members of his band offer alternately hilarious and touching support. (And Jack Reynor puts in a great turn as Cosmo's stoner bro.) With the film hitting the UK in April, Carney's beautifully observed musical deserves to be as huge a hit as Billy Elliot and The Commitments.