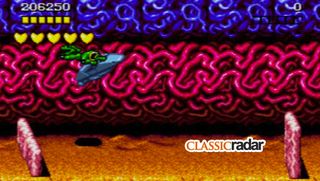 Classically trained
No, if you want simple, universally-applicable life lessons from videogaming, you need to go to an older, wiser, chirpier-music-having source... or better yet, 18 of them. Drag out the cartridge-loaded boxes and two-button joypads: It's time for some words of wisdom from your elders.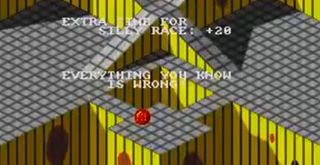 Marble Madness
The lesson: If you're expressly told, Everything You Know Is Wrong, believe it. That's the message that flashes onscreen at the beginning of MM's penultimate (as in, second to last) level, and it's the last time the game will make a damn lick of sense.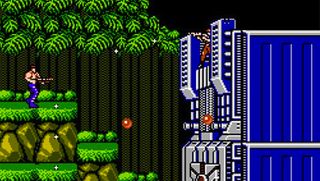 Contra/Probotector
The lesson: In a future in which we could invent robots with all the powers of ludicrously muscular men, why would we go so far as to program them to feel our pain even emitting human' screams? Because as we learn from the Contra/Probotector switch humans are infinitely cruel creatures.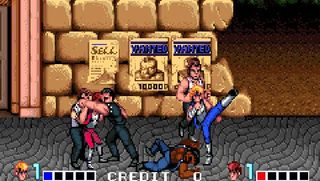 Double Dragon
The lesson: Teamwork is just a fancy-pants way of postponing a fight. Also, bros before hos is only a valid philosophy if the ho in question happens to look like a gorilla in a chastity belt.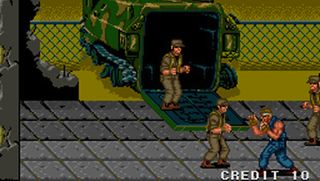 P.O.W.: Prisoners of War / Operation Wolf / Rush'n Attack
The lesson: It was hard to be sure why our parents' generation busted a gut over the Noriega siege or Iranian hostage crisis. Any NES owner could tell you the complex geopolitics of the Cold War's twilight years would be solved in a day with the intervention of a lone warrior like P.O.W.'s blue jeans-clad Bart. Did nobody above 30 play videogames back then?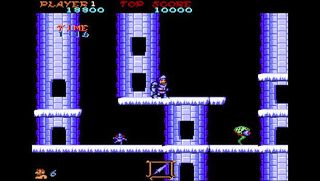 Ghosts 'n' Goblins / Ghouls 'n' Ghosts
The lesson: Besides the notion that if a thing's worth doing, it's worth doing twice for ridiculously arbitrary reasons, the chief lesson of Ghouls 'n' Ghosts is a sartorial one. We are all naked underneath our clothes; but the guy who wears flesh-colored smalls (or heart-patterned boxers) and climbs ladders in the rain is a whole different kind of naked.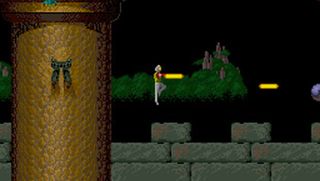 Chelnov: Atomic Runner
The lesson: One thing comics never addressed was the deleterious effect of radioactive enhancement: Chelnov has the power to run as far and fast as he pleases, but his nuked brain never thinks to use this power for evasion. Learn from Chelnov's mistake: run away from certain death occasionally.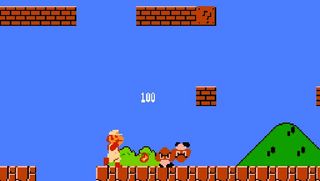 Super Mario Bros.
The lesson: Don't get Super Mario Bros wrong, it appreciates your effort but the Princess is almost always in another castle. The lesson here is either focus on the journey, not the destination, or the less poetic but more sensible ask for directions before leaving the house in the morning.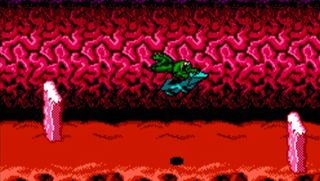 Battletoads
The lesson: You really can do anything you set your mind to. But it'll take hours, break your brain, and mean absolutely nothing as soon as you hit reset and have to do it all over again.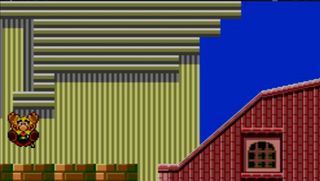 Asterix / Sonic the Hedgehog / Shinobi III
The lesson: The worst part of fixed-scrolling levels is when they introduce elements that punish you harshly for rushing ahead or falling behind. There's ostensibly some sort of lesson there about how life is a fixed-scrolling level, or dont dwell on the past or you could miss the future, but the more prosaic truth is this: Bastard game designers are bastards.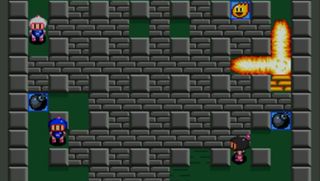 Bomberman
The lesson: Whereas competition in Street Fighter 2 or Doom involved tactical play, and respect was due for a good takedown, the best Bomberman player is always the most sociopathic asshole in the room. What can we take from this? Only that we are all alone in this world, sucking fleeting breaths on a forsaken rock drifting aimlessly through oblivion; but those who are good at Bomberman, doubly so.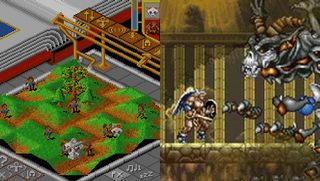 Populous / Actraiser
The lesson: Play Actraiser for a few hours and watch your feelings toward your subjects go from protective and loving to frustrated and abusive. It's no wonder the sequel ditched the God mode bits in favor of extra smashing-things sequences. As Snoop Dogg would later point out, being the boss means paying the cost. The cost of stultifying boredom.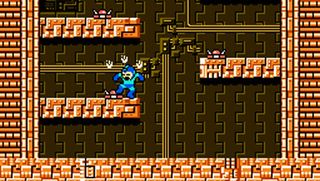 Mega Man
The lesson: Work out an order in which to tackle your problems. Studious Mega Man players know that taking on the killer 'bots in the right sequence is far more sensible than just taking on the one with the weakest name first. Apply thought to the problem and see your task go from insurmountable to downright marginally-surmountable!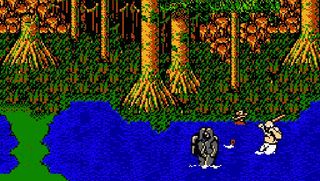 The Adventures of Bayou Billy
The lesson: Don't try to put a Wii game in an NES cartridge. While Billy himself had enough smarts not to don city-slicker trou and attend some fancy learnin' house, his game was notoriously overambitious. You can do one thing well, or you can do everything, really badly, in a stupid crocodile hat.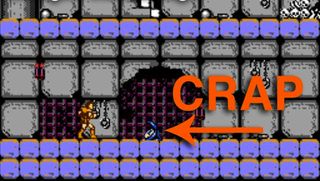 Castlevania 1-3
The lesson: Don't pick up watches that you find lying around old peoples' houses. They'll do you no good and you might get in trouble. Unless you're in one of the rooms where disembodied heads fly at you, obviously, in which case it's steal-that-watch o'clock.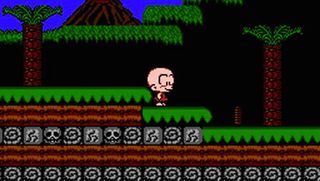 Bonk's Adventure
The lesson: Before Oprah brought compulsive overeating to public awareness, Bonk was providing a sobering example of the disorder. Disregarding folk wisdom and eating chunks of meat bigger than his head will boost Bonk's power but he'll roam the land in a fury, unable to forgive himself for the binge-eating he can't help but commit. Learn from Bonk: Food addiction is a tragic affliction.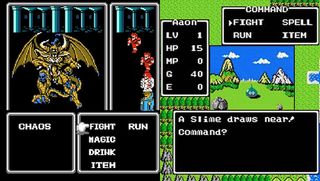 Final Fantasy / Dragon Warrior
The lesson: Blah blah hard work and honest graft make you a better person, yadda yadda elbow grease, blah blah blah up by your bootstraps. Yes, it's nice to learn that by putting in hours of slog, you too can save the kingdom; it would be a while longer before RPGs would append that maxim with or you could just play something less mind-numbing.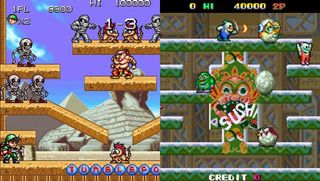 Bubble Bobble / Snow Bros / Tumblepop
The lesson: The shared message of these games is merciless cruelty. Captured enemies who go too long without being snuffed will come back, twice as angry as before so unlike milquetoast Commando or Mercs fans, the proficient Bubble Bobbler will discard mercy and fill his heart with hate.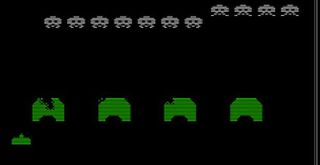 Space Invaders
The lesson: Space Invaders is a resource management game masquerading as the world's first shoot-em-up. The key lies in knowing when to use the provided bunkers as cover, and when to shoot them out for a clear line of fire. From this, we learn that sometimes to survive, it's necessary to destroy your own-- oh, sod it, just play Galaga instead.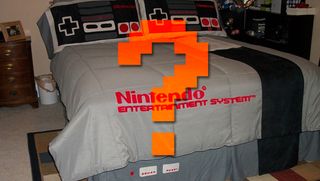 The good old days
What unconventional wisdom have you found in old (or newer) games? Let us know in the comments.