Summer is here, and what better way to celebrate than by blocking yourself indoors and throwing a party inside the world's biggest game? The new volume of the Ultimate Guide to Minecraft contains everything you need to do exactly that, with zero chance of sunburn or insect bites. Music, decoration, games, skating: we've got the lot. And if you've ever looked at that cuboid Minecraft cake and hungrily wondered what it tastes like, here's more good news: this volume contains a recipe for your very own blocky bake off. Nom!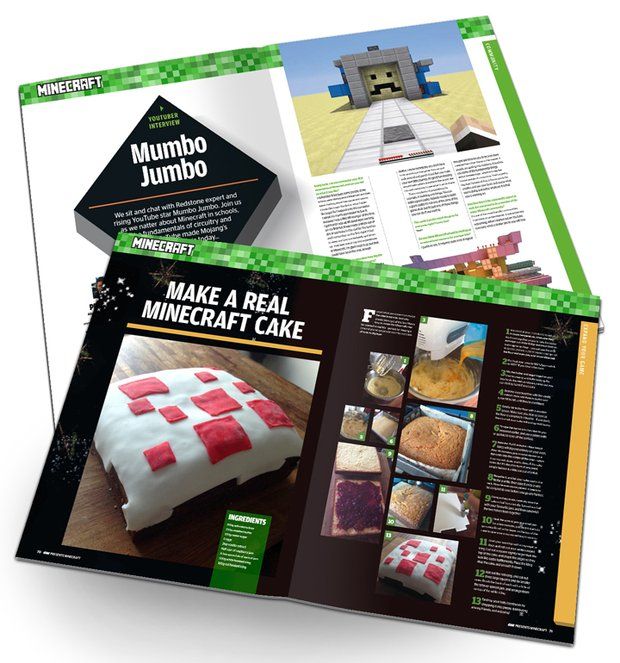 Sticking with the cooperative theme, volume five also contains interviews with some of the biggest names in the Minecraft community: we chat to prominent YouTubers such as Mumbo Jumbo, Aureylian, Pracy and Direwolf20; server supremos Hypixel and WesterosCraft; and magnificent modpack creators JadedCat and Canvox. Inside you'll find exclusive tips inside on everything from mastering redstone to creating your own servers. If that's not enough, we've also got fun features galore, from daft ways to die to Minecraft's greatest pets.
On top of this we've got the usual news, guides and info inside, spread over 148 blockbusting pages. Whether you're an obsidian-hard Minecraft expert or a hopeful novice, there's something here for you. Happy building!
The latest issue of The Ultimate Guide to Minecraft is on sale now, buy a copy in shops now or online here (opens in new tab), or digitally on iOS (opens in new tab).