18 Movie Actors For Bond 23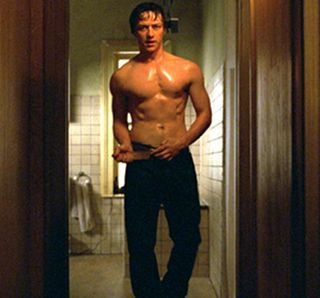 James McAvoy
Age In 4 Years: 35
Possible Role: 007
Reasons: Yeah yeah, we all know he's a very solid pair of hands in front of camera. But we need more than suave Britishisms from our Bonds these days - frankly, we need a potential Speedo shot, and...and you're probably not even reading this because you're TOO BUSY MAN-GAWPING, aren't you?
Problems: After learning the ropes with murky assassin's guild The Fraternity in Wanted - and moreover, with the possibility of him returning for a sequel still apparently open - will he have used up his repertoire of cheesy execution quips by then?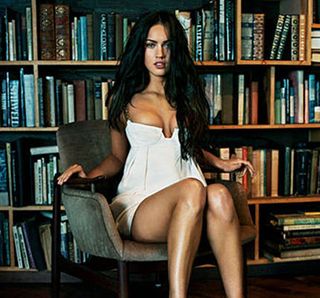 Megan Fox
Age In 4 Years: 28
Possible Role: Bond girl, straight up. Not much scope for surprising twists of villainy here - strictly 'damsel in distress' territory, despite the moody vibe.
Reasons: We're supposed to be insanely jealous of 007 in every aspect of his existence. And, well...we would be. Probably to the point of actual weeping.
Problems: We refer you to the 'possible role' section. And there's the rub, really. She's neither one thing nor the other, in Fleming terms - too wantonly pin-up to be a perfect rescuee, but lacking the frosty implacability of an evil sidekick momentarily thawed by animal lust.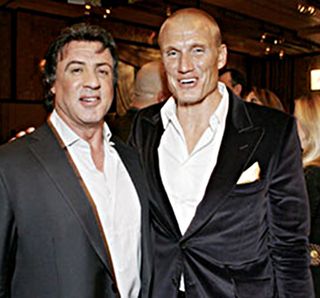 Dolph Lundgren
Age In 4 Years: 56
Possible Role: Villain. As if you seriously had to ask.
Reasons: The generic imported accent; the towering, still-freakishly-bulgesome physique; the three-lantern jaw; the creepy ice-white barnet...he was born to scare the boner out of a priapic adversary in a volcano lair.
(Obviously we not referring to Stallone - although that arguably could be what's going on here...)
Problems: None, and we won't hear any statements to the contrary. Er, unless a franchise reboot means the Bond 23 villain somehow ends up being Oddjob.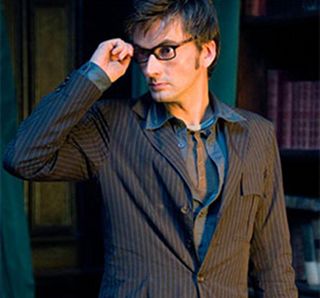 David Tennant
Age In 4 Years: 43
Possible Role: Felix Leiter.
Reasons: Probably a little too into the wry clowning that every 007 needs an element of, but in strict moderation nowadays.
He's a dream bezzie mate for any budding Bond, though. And, come to think of it, for pretty much any bloke of similar age...bet he's ace company for a cheeky bevvy.
Problems: You'd have to pair him with a reasonably long-in-the-tooth Bond; it could look vaguely amiss if he was constantly on the blower with some 25-year-old boy wonder. Also, it might prove hard to coax him out of the suit/Converse combo.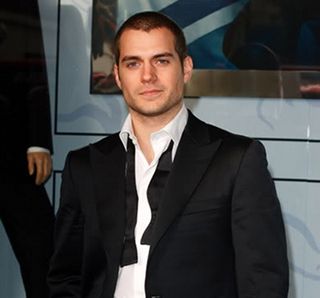 Henry Cavill
Age In 4 Years: 31
Possible Role: 007
Reasons: Along with Avatar leading man Sam Worthington, Cavill screen-tested as one of the final three choices for Casino Royale , but lost out to Daniel Craig thanks to being slightly too young.
His chances for Bond 23 look very good indeed, as long as he hasn't filled up his diary with Fleming-esque Dunhill adverts ...
Problems: William Hill bookies slightly prefer the chances of the aforementioned Worthington, but shortest odds of all go to Craig staying on in the role.
Then again, they'll also give you odds on Will Smith, Robert Pattinson and Tom Cruise playing Bond 23, so what do they know?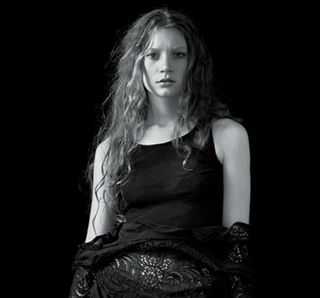 Mia Wasikowska
Age In 4 Years: 24
Possible Role: Bond girl - either pure rescue-fodder, or someone flintier. We suspect she's got the minerals to surprise as the latter.
Reasons: She can call on that Polish heritage for a bit of tongue-in-cheek, stony-faced villainy. Not that we're saying her native Australianisms wouldn't exactly scream 'classic movie baddie', but...actually, come to think of it, that's exactly what we're saying.
Problems: Although Wasikowska's Alice was supposed to be 19 for Tim Burton's Alice In Wonderland , she felt a lot younger. She'll have to prove she can do older, too, before a Bond 23 role is hers.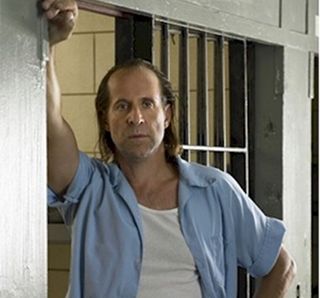 Peter Stormare
Age In 4 Years: 60
Possible Role: Villain - the most badass Blofeld since Donald Pleasence in You Only Live Twice .
Reasons: He's creeped the bejesus out of us more times than we care to remember ( Fargo , Minority Report , Constantine, the small-screen Prison Break ...).
Plus he's got form in the genre - he played the title role in Hamilton (1998), a Swedish Bond wannabe chasing antagonist Mark Hamill.
Problems: So often cast as a hulking baddie, he played the hero in Hamilton ...could he put his heart into another villain role, having tasted the glory of secret agent life?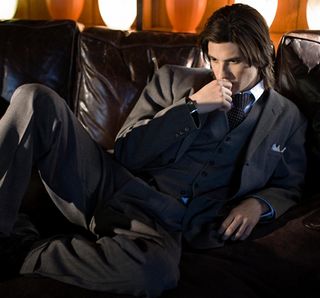 Ben Barnes
Age In 4 Years: 32
Possible Role: 007
Reasons: Dashing, but with that endearingly goonish quality that made for some of the most likeable Bond moments.
Definitely a Moore or a Brosnan, rather than a Connery or Craig, but we can deal with that. Bring on the bad puns!
Problems: A bit too coltish to look particularly convincing, especially while leaping from a helicopter on to the roof of a nuclear bunker with a hottie under his arm and a six-shooter between his teeth.
In fact, he looks like he might cry if asked to jump off a moving BMX.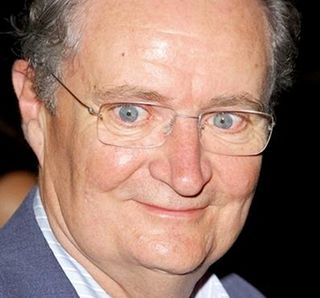 Jim Broadbent
Age In 4 Years: 65
Possible Role: Q
Reasons: We're pretty convinced about this one. Broadbent's always ace, but his unique on-screen vim - coupled with advancing years and receding hairline - make him perfect to present as a mildly crazed inventor-type.
Problems: Well, nothing - other than the fact that we haven't heard a peep from Q since the Casino Royale franchise reboot.
We're still seeing the inventions, but John Cleese was the last Q to demo them to Bond on-screen. A glaring omission since, say we. Daniel Craig apparently agrees.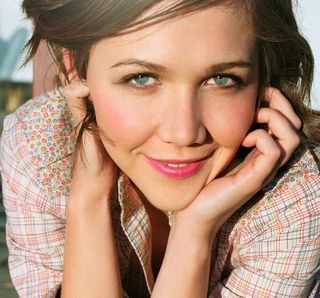 Maggie Gyllenhaal
Age In 4 Years: 36
Possible Role: Miss Moneypenny
Reasons: Ok, we're trying hard to think of a better reason than "Did you SEE Secretary ? Yowzer!"...but she really does have the ideal combination of bookishness and sensuality to make those office flirtations with Bond really sizzle.
We can't think of many films in which we'd happily swap an action sequence for more desk-side chatter. Again, except Secretary .
Problems: Might her aforementioned infamous office role take her out of the running for the illustrious Moneypenny role? It shouldn't - in fact, it'd make for a highly Fleming-esque cheeky meta-reference.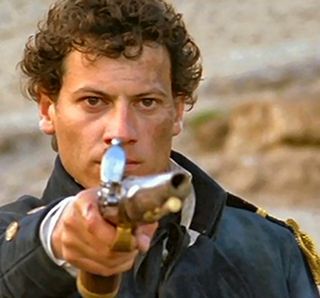 Ioan Gruffudd
Age In 4 Years: 40
Possible Role: 007, Villain
Reasons: Could go either way, this one - we reckon he easily looks young enough to play a convincing mid-to-late-30s Bond, and he's got the Britishisms to deliver.
If not, let's have him in there as one of the shady Quantum businessmen. We're pretty sure he can wave a modern shooter just as well as the antique one pictured here...
Problems: Although we'd love to hear a Bond slip into a Welsh accent, Gruffudd would probably be under strict orders not to do so. Likewise, "No, Mr Bond...I expect you to DIE!" doesn't sound quite so intimidating with a Valleys twang.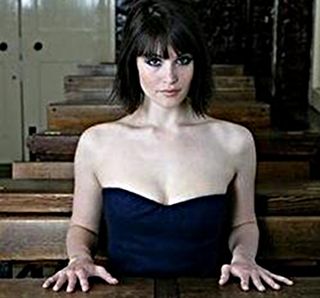 Gemma Arterton
Age In 4 Years: 28
Possible Role: Bond girl, possible Villain
Reasons: If it ain't broke, etc. The relatively out-of-nowhere Brit equipped herself perfectly well as MI6 operative Strawberry Fields in Quantum Of Solace - we'd happily see her come back for the next installment (and, moreover, another crack at seducing 007).
Problems: Um, her Solace character was apparently drowned naked in crude oil by the Quantum goons. So either it'd have to be a prequel, a jarring franchise reboot, or else - and this is why we'd like to see her back as a baddie - she turns out to have been a dirty double-crosser all along. Oooh.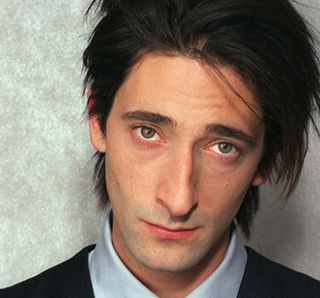 Adrien Brody
Age In 4 Years: 41
Possible Role: Villain, Felix Leiter
Reasons: There's just something about Brody's lanky frame, thin smile and effortless intensity that makes him feel perfect for a really scenery-chewing panto villain role.
Having said that, he's easily likeable enough to play a good guy part, too. Much like Tennant (see entry 4 on this list), he'd make a top drinking buddy for our James.
Problems: You'd be going for broke with Brody - no half-measures here, this is Batman villain territory. With the franchise heading ever further into gritty realism, the boat may have sailed.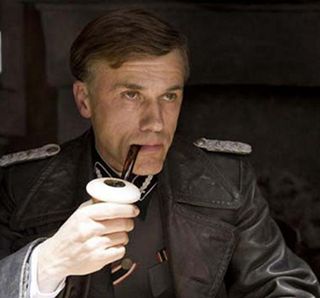 Christoph Waltz
Age In 4 Years: 57
Possible Role: Villain - an ideal replacement for Mr White, highly dubious middleman of the shady Quantum organisation.
Reasons: Waltz is a brilliantly gripping baddie, and all the deserved attention he got from his Inglourious Basterds Oscar win would make him a massive coup for the franchise.
Apparently Jesper Christensen - who equipped himself admirably as Mr White in Quantum Of Solace - will not be reprising his role. With the character still at large, that's a hole that darn well needs filling.
Problems: Likely to be busy, may take some convincing. Um, please?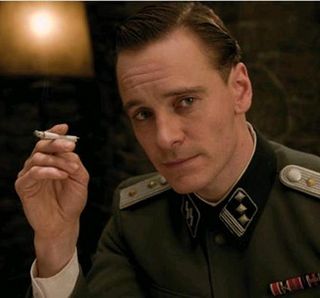 Michael Fassbender
Age In 4 Years: 37
Possible Role: 007
Reasons: Another Inglourious Basterd...and an undercover agent in that very film, no less. Might have a Bondism or two up his sleeve, and we'd be more than happy to see him trying them out.
Problems: His steely, faux-Nazi facade was almost too clinical in the build-up to Tarantino's tavern shootout - Bond needs to be slick, but not scary.
Having also delivered an impressively ferocious turn as Bobby Sands in Hunger , we're worried Fassbender might be a little hardcore for a champagne-and-cigars role.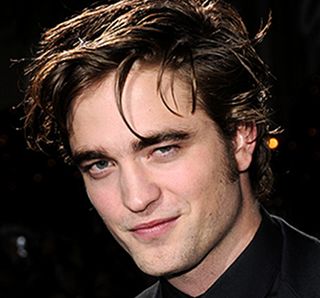 Robert Pattinson
Age In 4 Years: 28
Possible Role: Villain! That's right. No Bond nonsense here, whatever the bookies might be offering (stupidly long) odd on.
Reasons: In a sort of bold double-bluff of the whole Austin Powers thing, we're thinking R-Patz and his faintly sinister scowl might make for a good 'son of evil villain'-type character.
Picture it: a spoiled, brooding brat, sulking and sullen in his dad's undersea volcano lair until the two men discover a shared bond - namely Bond. (Specifically, the desire to murder him.)
Problems: Twilight , mainly.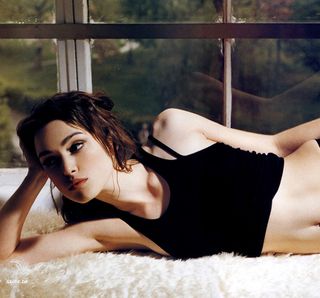 Keira Knightley
Age In 4 Years: 29
Possible Role: Bond girl - the collaborative type, obviously. She's as British as queuing for half a Bishop's Finger in a light drizzle, so let's not piss about here.
Reasons: See above. Also, like it or not, she's one of our brightest Hollywood exports...in terms of both star quality and lucid intelligence. Since Bond films got rather brawny this decade, maybe it's time to bring a bit of brainpower back?
Problems: A little too lily-white for a secret agent? A bit po-faced for a campy Bond role? We doubt it actually, but admit we're out on something of a limb there for now.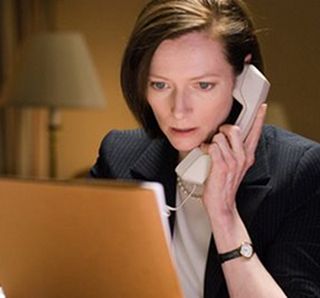 Tilda Swinton
Age In 4 Years: 53
Possible Role: Q, Villain, Bond Girl...anything but Moneypenny. Or, um, Bond.
Reasons: A true national treasure, Swinton could effortlessly turn her hand to any Bond role she fancied, bar the titular one (and we suspect that's only because they probably wouldn't let her try).
We can't see her as Moneypenny either - she's too badass to take notes for some old-school dinosaur in a dandruff-speckled blazer.
Problems: Her best chances of leaving a really iconic stamp on the franchise, we feel, would be to get cast in a traditionally male role. She'd make a fascinating Q, but would anyone step up to the plate and agree to it? Hmm...