The Essential Patrick Swayze Performances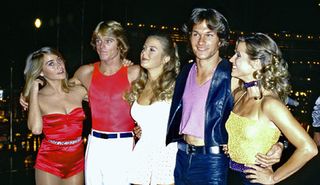 Skatetown, USA (1979)
Everybody's got to start somewhere. Even George Clooney was a young pup in a tiny role once, and there's no doubting that for a few glorious years, Patrick Swayze was the Clooney of his day.

While he'd had some stage and TV work, the quirky disco gang drama Skatetown saw his first real film role as Ace Johnson, head of the Westside Wheelers who crash a roller disco party.

Mostly remembered for the tight leather troos and the sweeping hair, it's hardly the world's greatest film - it's not even the world's greatest roller disco film - but it was a solid launching platform for young PS.

Fact-Check Swayze: Good luck finding it - it's never been released on video or DVD. There are plenty of reasons why…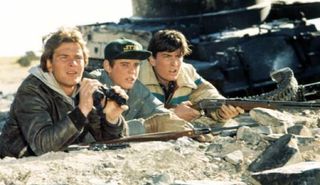 Red Dawn (1984)
A much bigger role - among his most recognizable characters outside of Dirty Dancing. The 1984 John Milius movie saw him as Jed, the leader of a plucky group of high schoolers ("Go Wolverines!") who fight back when Soviet forces take over their small town.

He gets to kick off the tough guy persona that would serve him well through the rest of his career, but he still also makes Jed into a believably scared, human being.

Let's hope they dedicate the remake to him.

Fact-Check Swayze: This was the first movie to arrive with a PG-13 rating. Which might have something to do with its Guinness World Record-level violence.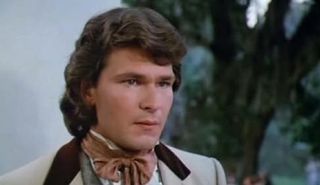 North And South (1985, TV miniseries)
While his movie career was taking off, one of his biggest - and still best-regarded - roles was on TV, playing Orry Main in the sprawling miniseries North And South.

It chronicles the events building up to the American civil War through the eyes of two friends, Orry and George Hazard (James Read). The seemingly impenetrable relationship between the pair is torn apart as the country wages war against itself and he gets to show the sort of depth you rarely find on film.

Fact-Check Swayze: Swayze taught his co-star Read how to ride for the role, spending several weeks schooling him at his ranch.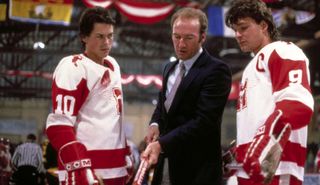 Youngblood (1986)
Co-starring in this hockey drama with Rob Lowe earned him a cine-key to the Brat Pack club, with Lowe as the young stick-driving hero and Swayze as Derek Sutton, his mentor and best mate.

It's a mix of ice and blood as Lowe must prove he's got the stones to survive in the dangerous National Hockey League - and his confidence isn't help when Sutton is badly beaten by nasty rival Carl Racki (George J Finn).

A relatively small role, then, but pivotal.

Fact-Check Swayze: While he had the skating ability locked (he'd trained as a figure skater), he needed to master the sport's tactics before shooting.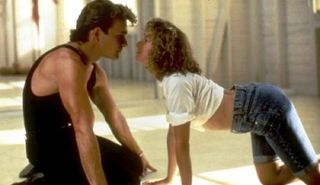 Dirty Dancing (1987)
And so to superstardom and a place in pop-cultural history. No matter how many times people attempt to remake, rebrand or sequelise Dirty Dancing, Johnny Castle will live on in a thousand movie nights and the memories of every woman who grew up loving him.

Swayze couldn't have found a better outlet for his hoofing talents, and the fact that he easily sparked with former Red Dawn co-star Jennifer Grey just added to the sizzle factor, even though the leg-warmers and '80s hair looks dated now.

And nobody, but nobody puts Baby in the corner.

Fact-Check Swayze: One of the most famous dance moments - with the pair crawling towards each other, wasn't supposed to be in the movie, as it was a rehearsal lark. But the director liked it, and added it to the scene.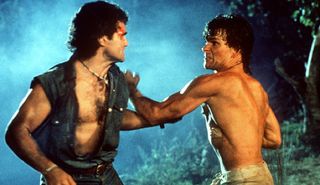 Road House (1989)
The end of the '80s also signaled the end of his time at the top of the fame charts. Despite the success of Dirty Dancing, he found that he'd slowly gotten typecast in a certain role - as the tough dude with attitude.

Road House wasn't exactly a winner, but it provided an iconic role for the main man, who once more contributed songs to the soundtrack and made his barroom bouncer/brawler Dalton a memorable one.

Fact-Check Swayze: It might be cheese-fest, but the film became a cult favourite - more recently, Clerks director and Road fan Kevin Smith recorded a commentary track for a DVD release of the movie.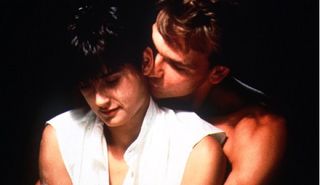 Ghost (1990)
Ironically, he had to die (on screen) to kickstart his career back to brief, proper life. Whoopi Goldberg might have walked away with the Oscar for her performance, but it was the loving chemistry between Swayze's Sam Wheat and dewy-eyed Demi Moore that made the ill-fated romance part of the film sing.

And who can forget the pottery scene - which has long since entered pop culture's vault and become and endlessly parodied cinematic touchstone.

Fact-Check Swayze: It's not surprising that Naked Gun 2 1/2 boasts the best spoof version of the potter's wheel scene - Ghost director Jerry Zucker was, after all, one of the brains behind the cop comedy.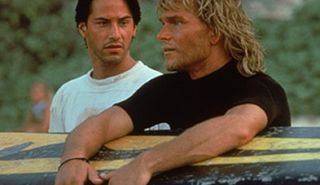 Point Break (1991)
Adrenaline and macho power ramped up to full speed for Kathryn Bigelow's surf/heist thriller. Swayze's all swagger and primal cool as Bodhi, the leader of the ex-Presidents. Extreme sports junkie, philosopher and ladykiller, he's everything Keanu Reeves is not.

For Swayze, it would be one of his last big starring roles - but what a high wave to go out on...

Fact-Check Swayze: Once again his many life skills comes in handy - an accomplished skydiver, PS was one of the few actors who actually jumped for the big scene. Bet the studio insurance bods loved that…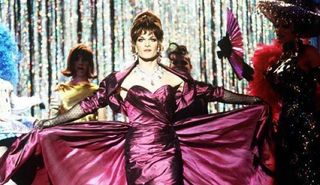 To Wong Foo, Thanks For Everything, Julie Newmar (1995)
What a way to shatter ideas about who you are on screen… Swayze gives a shimmy to his career as Vida, one of a trio of drag queens (including John Leguizamo and, most surprisingly, Wesley Snipes) making their way across America when their car breaks down in a small town.

Yes, he makes a passable lady and really gets into the role, one of the jobs he'll be most remembered for.

Fact-Check Swayze: He got the role by improvising a 30-minute monologue drawn from the bullying suffered as a ballet-performing lad in Texas.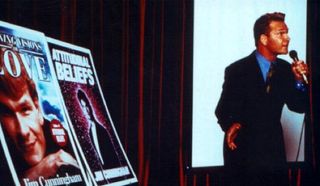 Donnie Darko (2001)
Richard Kelly clearly saw that the man formerly known as Bodhi could tap into something darker, even as he had him turn on that stellar charm for the role of Jim Cunningham, motivational speaker with a seriously dodgy hidden secret.

Swayze steps up to the role, stealing every scene he strides into and giving off the perfect vibe for Cunningham's double-sided personality.

Fact-Check Swayze: Kelly was terrified he'd turn down the part. "He kept saying, 'God, you're so courageous to take this role,' and after the fifth time he said that, I thought, 'one more time and I'm not doing it,''' Swayze told Entertainment Weekly. "But it was when he said it was typecasting that I really got worried..."