Confirm Purchase: The biggest mobile games released 11/16/13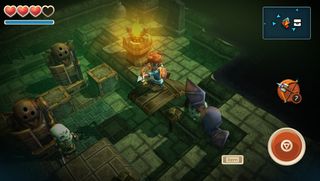 What's out for mobile this week?
So grab your phone, tablet, or trusty thingamabob and start heading to the App Store or Google Play. Will you confirm purchase? We think you should.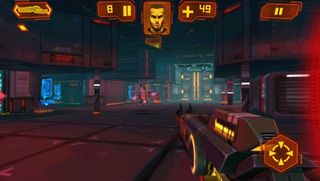 Neon Shadow ($1.99)
Neon Shadow pays homage to shooters of the past. Featuring a classic campaign mode as well as online multiplayer, this old-school shooter offers plenty of thrills for your money. The game even features your characters mug on your screen that gets bloodier the more damage he takes. Its not Doom though, so dont expect some creepy monster lurking out of the shadows. Robots are the enemy here.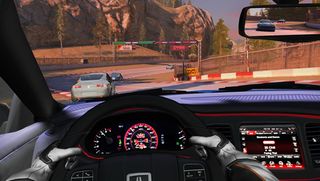 GT Racing 2: The Real Car Experience (Free)
Whether racing online or all by yourself, GT Racing 2 is a more realistic take at burning rubber. This sequel packs plenty of races, a robust campaign mode, and lots of cars to win and collect. Its physics engine and sleek graphics makes the experience a lot sweeter, especially considering its all free to play.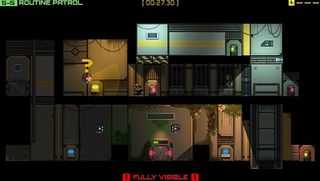 Stealth Inc. ($4.99)
Stealth Inc. is all about being sneaky and making sure you dont get caught. Equipped with nothing but your night vision goggles, you need rely on platforms and shadows to help you dodge hazards and evil robots trying to kill you. It may feature cutesy graphics and a lovable hero, but a gory mess is what youll get if you dont watch where youre going.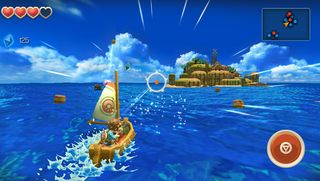 Oceanhorn ($8.99)
We know what youre thinking. Wind Waker, right? Oceanhorn may borrow heavily from the Zelda game but it tells its own unique story about a boy looking for his lost father. This nautical adventure game features dungeons, treasures to find, and puzzles to solve. Yes, its like Wind Waker, but with an engaging story, gorgeous visuals, and a wonderful soundtrack composed by Nobuo Uematsu, whats not to love?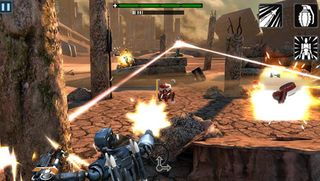 Epoch 2 ($5.99)
Epoch 2 takes place in a post-apocalyptic world where one robot is humanitys last hope for survival. Waves of incoming enemies challenge you during each level, and quick touch controls tell your robot when to shoot them down or hide for cover. Boss battles make this shooter all the more exciting and plenty of weapons and armor lets you customize your robot to your liking. Remember--if you dont win, humanity loses.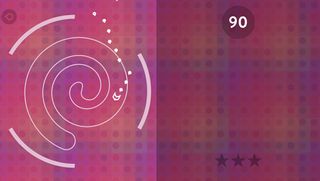 Don't Shoot Yourself ($0.99)
When a games title tells you what to do, you better listen. Dont Shoot Yourselfs puzzle-like levels feature a little ship that cant stop shooting. The challenge is to survive each one, dodging your own shots that bounce off the walls until the timer runs out. Invisible walls, devious portals, and narrow corridors make not shooting yourself all the more difficult.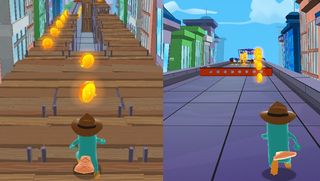 Agent P DoofenDASH (Free)
Agent P DoofenDASH features all the antics youd expect from an episode of Phineas and Ferb but in a quirky and quite charming endless runner. Playing as Agent P, you need to chase down Dr. Doofenshmirtz and avoid all the traps and obstacles he throws your way. Have what it takes to catch him? Probably not since this is an endless runner, after all--but trying is half the fun!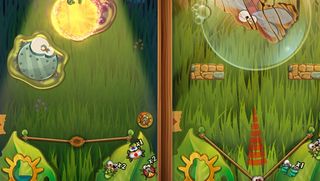 Beetle Breaker (Free)
If you've had your fill of flinging birds around, why not try bugs next? In each level you need to aim a team of beetles at a spinning target and blow it up as much as possible. The trick is knowing how to use their special abilities to the fullest. With plenty of challenging levels, upgrades, and unique bugs to use, Beetle Breaker is quite a blast (no pun intended).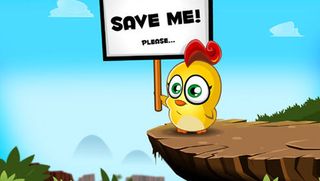 Chicken Boy ($1.99)
In this action arcade game, you'll need to help Chicken Boy keep poultry-loving fiends away from his feathered friends by throwing fruit at them. Waves get stronger as you clear through the games 60 levels, so youll need to aim your shots carefully to take them all out before its too late. The game features plenty of challenge as well as some hilarious upgrades. Ever wanted to see a Kung- Fu chicken in action? Now you can.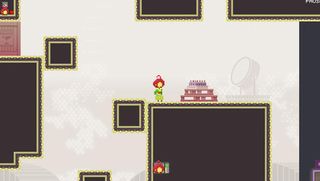 Super Lemonade Factory Part Two (Free)
If you love 8-bit platformers and a soothing soundtrack, Super Lemonade Factory Part Two may have what youre looking for. The game comes with 72 levels to clear and lots of collectibles to find. Youll also run into characters with unique abilities that help you solve some of the trickier puzzles and tell you a bit about their troubled lives. This game is about capitalism and labor laws, so you better use your employees wisely.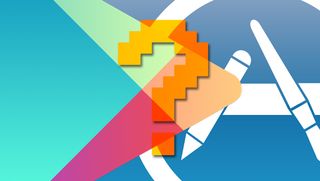 Whatll you get?
Saw anything you like? You can download any of these titles right now on the App Store or on Google Play. You might be busy playing lots of PS4 games right now, but can you take them with you everywhere you go? Didn't think so.
Curious about what other mobile games you should check out? Be sure to check out our list of the 25 Best Android Games or let us know what games youll be playing on your Nexus 5. Or if you're iOS person, check out our 25 Best iOS Games list instead.