As the event draws closer, the E3 2018 games come into ever sharper focus. Even though we still have weeks to go before the giant screens light up and the laser light shows shows for the first press conference begin, we now have a pretty good idea of what to expect. There will be high-speed, post-apocalyptic shooting, free-roaming samurai, and weird pod babies - and those are just a few of the ones we know will be there for sure. Come along and take a look at what the E3 2018 games will have to offer.
E3 2018 confirmed games
Rage 2 (PC, PS4, Xbox One): A Rage sequel seemed about as likely as another Spec Ops: The Line a few weeks ago, but *insert record scratch noise* here we are now with a promising gameplay trailer full of frantic, post-apocalyptic action and time to spare before E3 rolls around. Bethesda got Rage 2 out early (possibly in response to that Walmart Canada leak) which makes you wonder what kind of surprises it's saving for its E3 stage show. It also means Bethesda will have more time to show off more Rage 2 details since the big reveal is already out of the way.
Death Stranding (PS4): We last saw Death Stranding at The Game Awards 2017 in December, where the game's most explicitly narrative trailer yet also raised more questions than ever: why are Norman Reedus and company being hunted by invisible beasts? Why does he wake up nude in the ocean? Why is there a baby in his throat? I'll be honest, I'm not expecting many (if any) of those questions to be answered at E3, but at least we know that Kojima is working on a new trailer for the Sony presentation that will give us some interesting new enigmas to ponder.
Call of Duty: Black Ops 4 (PC, PS4, Xbox One): The next Call of Duty finally had its official debut in Los Angeles, introducing traditional multiplayer, more Zombies, and a distinct lack of a dedicated single-player campaign. But there's still plenty more to reveal. All we saw of the new "Blackout" battle royale mode was a pre-rendered trailer teasing some of the returning characters, locations, and vehicles from previous games - the Sony stage could be the perfect place to rectify that omission, since Call of Duty's still partnered up with PlayStation. Whatever Activision and Treyarch decide to focus on next, we'll see more of Black Ops 4 very soon.
Beyond Good & Evil 2 (TBA): After roughly a decade of false starts, Beyond Good & Evil 2 made its proper debut at Ubisoft's E3 2017 stage show. It was a very different and ambitious concept, but Ubisoft hasn't let it drift away into vaporware territory once more - a developer stream in early May gave us a tantalizing look at exploration both on foot and in fancy spaceships. We know from the stream that BG&E2 will appear at E3 in some form; here's hoping we'll get a grounded look at how the game works and maybe, if we're lucky, even a release window and some confirmed platforms.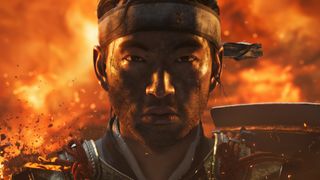 Ghost of Tsushima (PS4): Ghost of Tsushima won't have the same element of surprise at E3 as it did when it debuted back at Paris Games Week 2017 in November. But it will have half a year's worth of building excitement, as we've seen next to nothing about the samurai-inspired open-world game from the Infamous developers since that initial reveal. Some actual gameplay would certainly be in order, not to mention a release date - we're all quite ready to know when we can expect to get into swordfights in moonlit bamboo groves, thankyouverymuch.
Spider-Man (PS4): This will be the last E3 for Spider-Man (it's still on track to come out in September) so Sony will want to make this one good, and we know it's one of a handful of first-party titles that the company plans to highlight. Previous Spider-Man demos have provoked concerns about how much freedom players will have to enjoy the web-slinging life, so I bet we'll get a nice long look at more of its open-world aspects. Really, I'd be happy if we just got 15 minutes of Peter Parker catapulting around on his physics-enabled web ropes.
The Division 2 (TBA): The Division didn't quite turn out to be the Destiny killer. Though the game has changed substantially since its early days, initial complaints of implausibly tough enemies (AKA "bullet sponges") and an unbalanced "Dark Zone" PvP experience dissuaded many players from sticking around to see the endgame. That said, The Division's idiosyncratic blend of cover-based shooting, action-RPG abilities, and endless stat-boosting/style-flaunting loot remains plenty of fun in the right circumstances. Ubisoft hasn't said anything about The Division 2 yet aside from the fact that it will appear at E3 2018, but even if it just sands down a few of the rough spots from the first game it will definitely be worth a look.
Super Smash Bros. (Switch): Nintendo set fans the world over squealing with delight when it revealed a new Super Smash Bros. game for Nintendo Switch in March, but it left plenty of questions hanging too. Is this an all-new Smash, or an updated port of the Wii U/3DS game? Who will join the roster aside from the Inklings? The first question, at least, should be answered in grand fashion on June 11 during the Super Smash Bros. Invitational 2018 tournament. Talk about learning on the job! Nintendo will share more about the new Smash Bros. during its usual video presentation the next day.
The Last of Us Part 2 (PS4): The last we saw of The Last of Us Part 2 was a bunch of people we've never met before doing horrible things to each other in the woods, before a helpful bunch of zombies come in and break the whole thing up. That was back at Paris Games Week in November 2017, and game director Neil Druckmann confirmed at PlayStation Experience a month later that Naughty Dog will share more of the game at E3 2018. Maybe we'll find out how Ellie's story fits into all this chaos and killing?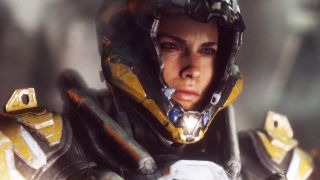 Anthem (PC, PS4, Xbox One): Bioware's Anthem game was one of the biggest surprises of E3 2017, but that excitement was tempered when EA pushed its release date back from fall 2018 to early 2019. EA has confirmed that it will offer "an inside look" at Anthem at its EA Play event, though it doesn't sound like it'll be playable by the public. We saw just enough Anthem gameplay at Microsoft's 2017 press conference to tantalize us without giving away too much about how all the parts of the game fit together, and developer BioWare has carefully avoided letting out any more details since then. There should be plenty to talk about by June.
Battlefield 5: What's the setting for the next Battlefield? Is it going to try the whole 'future' thing again (yes, again, Battlefield 2142 is gone but not forgotten), or will it stick around in the past for a while? No idea, but I do know that you'll be able to try it out at the EA Play event. Aside from unspecified EA Sports titles, the next Battlefield is the only game that EA has confirmed will be playable at the event.
E3 2018 likely games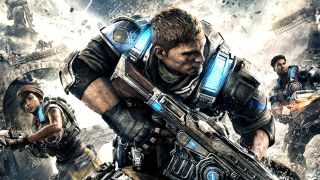 Gears of War 5 (Xbox One, PC): Gears of War 4 ended on a cliffhanger when it came out two years ago, and series developer The Coalition must have been working on something since then. Something more than extra multiplayer maps and modes, I mean. That leaked Walmart listing also pointed to a potential Gears of War 5 reveal, but even without that, it just seems like the right time for the Fenix family to rise again.
Splinter Cell (TBA): Sam Fisher never leaves a trail, but the next Splinter Cell game sure has. First we had an Amazon leak, then the aforementioned Walmart leak, and Fisher himself reappeared for a cameo mission in a free Ghost Recon Wildlands update. Even if you disregard all that, it's been five years since Splinter Cell: Blacklist came out, so we're definitely overdue. All that we can ask is Ubisoft retains the lovable grump performance of Michael Ironside, Sam Fisher's original voice actor.
Cyberpunk 2077 (Platforms TBA): CD Projekt Red, AKA The Witcher 3 studio, officially plans to show some kind of RPG at E3 2018. That'd be worth getting excited about whatever it was, but even moreso because the chances are very good that it's Cyberpunk 2077. The official Cyberpunk 2077 Twitter account returned to life in January after extended inactivity, and rumors are swirling that the game will have a major presence both on-stage and just off the showfloor at E3 2018. So that's the when, but where can we expect it to debut? Well, The Witcher 3 sworded all over Microsoft's stage during its pre-release hype cycle, and all that shiny neon could make for a pretty sweet Xbox One X demo.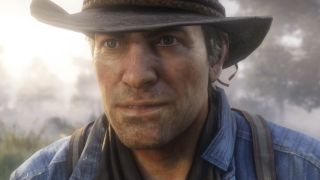 Red Dead Redemption 2 (PS4, Xbox One): Red Dead Redemption 2 was supposed to be out before E3 but got delayed to October. Rockstar Games will likely seize on those extra months to give the open-world western another big show. We still know very little about Red Dead Redemption 2's online multiplayer component, and given that PS4 players will receive access to certain RDR2 multiplayer content first, it's a good bet for the Sony stage show. Assuming Red Dead Redemption 2's third trailer doesn't focus on gameplay, that could be a great topic for Sony's stage show.
Need even more hot bits and bytes to look forward to? Check out our list of new games 2018!