When the E3 2018 games start rolling out in a few months, it'll feel like a blur. As always, E3 new game reveals will pour forth like sweet ambrosia, matched only in volume by E3 release date announcements for all the best new games of 2018 we can expect later this year. It's bound to be an exciting time for anyone with even a passing interest in video games. You can make sure you don't miss any of the biggest news by getting ready ahead of time - here are the details on what to expect from E3 2018.
E3 2018 confirmed games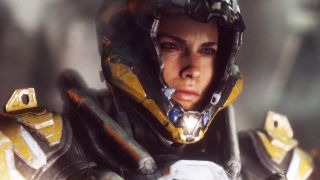 Anthem (PC, PS4, Xbox One): Anthem was one of the biggest surprises of E3 2017, but that excitement was tempered when EA pushed its release date back from fall 2018 to early 2019. EA has confirmed that it will offer "an inside look" at Anthem at its EA Play event, though it doesn't sound like it'll be playable by the public. We saw just enough Anthem gameplay at Microsoft's 2017 press conference to tantalize us without giving away too much about how all the parts of the game fit together, and developer BioWare has carefully avoided letting out any more details since then. There should be plenty to talk about by June.
The next Battlefield (platforms TBA): What's the setting for the next Battlefield? Is it going to try the whole 'future' thing again (yes, again, Battlefield 2142 is gone but not forgotten), or will it stick around in the past for a while? No idea, but I do know that you'll be able to try it out at the EA Play event. Aside from unspecified EA Sports titles, the next Battlefield is the only game that EA has confirmed will be playable at the event.
E3 2018 likely games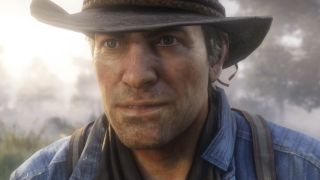 Red Dead Redemption 2 (PS4, Xbox One): Red Dead Redemption 2 was supposed to be out before E3 but got delayed to October. Rockstar Games will likely seize on those extra months to give the open-world western another big show. We still know very little about Red Dead Redemption 2's online multiplayer component, and given that PS4 players will receive access to certain RDR2 multiplayer content first, it's a good bet for the Sony stage show.
Death Stranding (PS4): Kojima Productions' post-Metal-Gear project was revealed at Sony's E3 2016 press conference... and we don't know much more about it now than we did then. Death Stranding is still officially set to come out sometime "before 2019," which means Hideo Kojima and company should announce either a release date - or a delay - by E3 2018 at the latest. Whichever way they go, another trailer is likely. Hopefully it will clear up some of the confusion caused by the last one (while stirring up plenty more of its own, because Kojima).
Cyberpunk 2077 (Platforms TBA): We are all super ready to find out what the deal is with Cyberpunk 2077, the next game from the makers of The Witcher 3. Yes, we were super ready to learn more at the last five E3s it no-showed too - but this time it sounds like things are actually happening. The official Cyberpunk 2077 Twitter account returned to life in January after extended inactivity, and rumors are swirling that the game will have a major presence both on-stage and just off the showfloor at E3 2018. So that's the when, but where can we expect it to debut? Well, The Witcher 3 sworded all over Microsoft's stage during its pre-release hype cycle, and all that shiny neon could make for a pretty sweet Xbox One X demo.
The Last of Us Part 2 (PS4): The Last we Saw of The Last of Us Part 2 was that brutal new Paris Games Week trailer back in November 2017, and even if the game's looking less and less likely for 2018, there's still a good chance we'll see more of it at E3. We're long overdue for even a brief teaser of what the game looks like in action, not just during cutscenes. If it's anything like the jump from Uncharted 3 to Uncharted 4, we can expect some subtle, yet key tweaks to TLoU's distinct survival/stealth/action hybrid. Probably not a grappling hook, though.
The next Call of Duty: The Call of Duty annual release cycle operates like clockwork. It dictates that the next game will be revealed a month or two before the show, then it'll have a big trailer onstage at E3 with the franchise's console partner (currently Sony). Activision hasn't said what the next CoD will be about, but reports claim that Treyarch will return with Call of Duty: Black Ops 4. Black Ops 3's sci-fi and co-op focused campaign was less beloved than its history-hopping predecessors, so we'll see where the sub-series goes from there.
E3 2018 location, tickets, and date
Our favorites from last year's E3
Check out what was good last year with our E3 2017 awards.
The Electronic Entertainment Exposition proper will run from June 12 through 14 at the Los Angeles Convention Center, but the event will unofficially begin days before, with presentations from console manufacturers and major publishers alike. Sony and Microsoft will almost certainly continue their traditional big theater conferences, while Nintendo will likely stick with a livestream-exclusive Digital Event. EA is the first third-party publisher to outline its big E3 plans, centered around the EA Play event in Hollywood, but expect repeat appearances from Ubisoft and Bethesda as well. Others like Activision and Take-Two/2K/Rockstar will probably stick with cameos on other companies' stages.
The people in attendance are just as important as the exhibitors themselves, and E3 will be open to the public for the second year ever in 2018. Last year's expo showed some clear growing pains, between massive lines leading into the event space and exhibitors who didn't seem prepared to entertain (or even house) the crush of consumers. Hopefully it all runs more smoothly this time.