5. Alto's Adventure
How is it possible for an endless runner to be this good? One finger gaming just shouldn't allowed to be this pretty, not to mention addictive. Your battery life will be in serious peril as you join Alto on his chilly journey down infinite slopes and across terrifying chasms. Master the one button controls and in no time you'll be leaping through villages, bouncing across bunting, and pulling off daring spins as you quest to meet seemingly endless goals. Add in the procedurally generated weather and day night cycle and it constantly feels new and fresh whenever you load it up. Just mind the llamas.
Download Alto's Adventure here (US)
Download Alto's Adventure here (UK)
4. Triple Town
Genre: Puzzle
Price: Free (in-app purchases)
It might all be in the name but this pretty puzzler is all about the number three. Three pieces of grass make a bush, three bushes make a tree, three trees make a red house and things only get bigger from there as you attempt to build a city on a small map. Oh, and yeah, you have to avoid bears at the same time. There's a beautiful simplicity to Triple Town and careful planning can craft exquisite cities full of people all chirping away. Plus, where some free games want to torture you with waiting times, if you like Triple Town all you have to do is invest a few $ once and you'll have unlimited turns and all the modes for good.
Download Triple Town here (US)
Download Triple Town here (UK)
Genre: Hidden object
Price: £2.99/$2.99
If you grew up reading Where's Wally - or Waldo in the US - you know exactly what's in store in Hidden Folks. A minimalist monochrome version of Wally's adventures, you'll need to keep a beady eye out to uncover all the cartoon findables hidden in each level. Everything is proddable and pokeable here. Tents can be unfurled, trees shaken for bananas to fall out or to reveal items buried beneath the leaves. Add in the ridiculously charming 'mouth made' sound effects and this one man indie project is a simple delight that'll keep you busy for hours.
Download Hidden Folks here (US)
Download Hidden Folks here (UK)
2. Monument Valley 2
Genre: Puzzle
Price: £4.99/$4.99
If somehow Journey and MC Escher had a game baby, Monument Valley would be the result. Let's just not question how this could happen in the biological sense. Simple at first as you lead your silent hero, Ro, across ledges and through impossible rooms, Monument Valley 2 will turn your idea of perspective on its head. The fact that a beautiful story flows through this incredible world too elevates Monument Valley 2 to another class of mobile gaming altogether. Quite frankly, you owe it to yourself. Just don't expect to know which way up is when you're done. Plus, if you haven't played it already, the first in the series is equally wonderful.
Download Monument Valley 2 here (US)
Download Monument Valley 2 here (UK)
1. The Room Series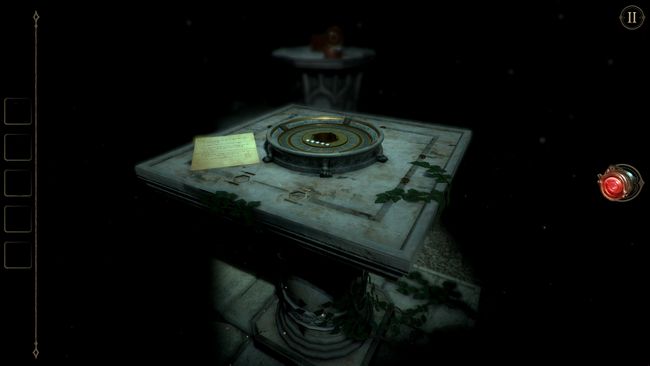 Genre: Puzzle
Price: 99p-£3.99/$0.99-$3.99
One of the many excellent things about the Room games is that there's now four of them to puzzle your way through. The Room, The Room Two, The Room Three, and The Room: Old Sins from Fireproof Games are all beautifully theatrical and oh-so-touchable delights. Darkly intimidating and creepily atmospheric as you find hidden keys, manipulate intricate objects and explore entire mysterious rooms of brain teasing puzzles The Room series is never anything less than quietly spectacular. Everything has a place. Nothing is an accident here. And yes, you'll feel ridiculously smart once you've completed them all.