World Cup 2010: Englands 10 Best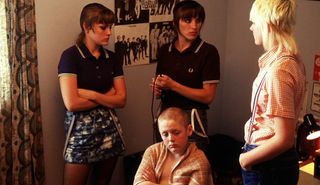 This Is England (2006)
The Film: A blazing coming of age drama set in the thick atmosphere of Falklands-era England, with a boy who's lost his father to the war falling in with a new set of friends.
If It Was A Striker: It'd be Paulo Di Canio, the frequently shaven-headed Italian frontman who's open about his right-wing politics and twice gave fascist salutes to the Lazio crowd.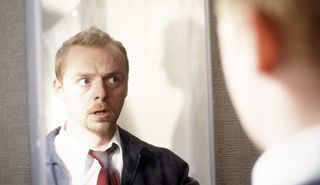 Shaun Of The Dead (2004)
The Film: Expertly balanced mix of comedy, horror and properly touching drama from Simon Pegg, Edgar Wright and friends, about a regular nobody caught up in a zombie apocalypse.
If It Was A Striker: It would be Peter Crouch – an equally impressive mix of the hilarious and the deeply unnatural.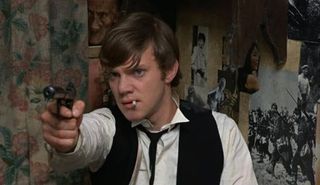 If (1968)
The Film: Linsday Anderson's explosive allegory of revolution and cultural war, as Malcolm MacDowell's firebrand pupil leads a divisive uprising in a public school.
If It Was A Striker: It would be Michael Owen as he scored against Argentina in 1998 – an invincible boy laughing at impossibility, oblivious to the pains of life.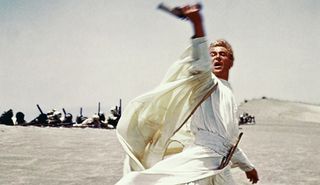 Lawrence Of Arabia (1962)
The Film: David Lean's sun-drenched epic, with Peter O'Toole swept through history in the title role as a British Officer exploring the morality of war and his own humanity.
If It Was A Striker: It would have to be Gary Lineker – an upright British gent who forsook the violent side of the game to the extent that he never received a booking.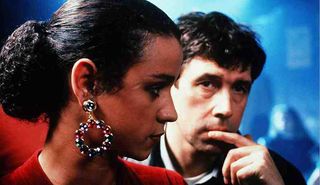 The Crying Game (1992)
The Film: Noirish crime thriller set in seedy London backstreets under the shadow of Northern Irish troubles, as a former IRA gunman becomes close with the girlfriend of a murdered soldier.
If It Was A Striker: It'd have to be Fernando Torres – not just for the gorgeous feminine looks, but because of his ability to twist in the box…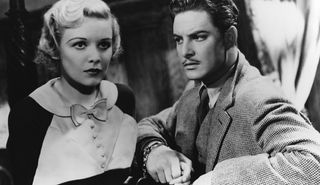 The 39 Steps (1935)
The Film: Alfred Hitchcock's masterful man-on-the-run thriller, made before his departure to Hollywood and setting the template for many of his most celebrated films.
If It Was A Striker: It would be Zinedine Zidine (he wore number 10, alright?) a man known to tread the line of legality, who wore a mask of inscrutable mystery on the field at all times.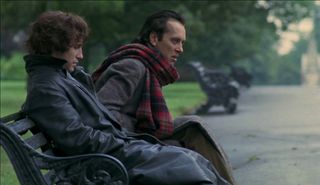 Withnail And I (1987)
The Film: Sharp, soaked comedy about two drifting twentysomething actors who take a trip away from London and into the country.
If It Was A Striker: It would be Brazil's fallen star Adriano, who is no stranger to either acting or alcohol.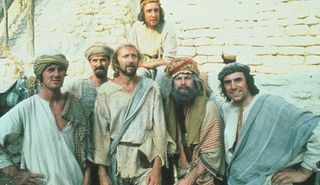 The Life Of Brian (1979)
The Film: Monty Python's masterwork of savage satire and deep, deep silliness in which a Jewish man called Brian is mistaken for the messiah at several turns.
If It Was A Striker: Diego Maradona is the only man who fits – a joker capable of turns of both authentic genius and sad clowning.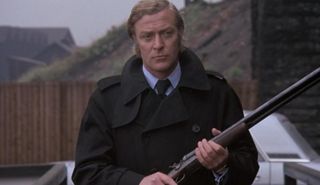 Get Carter (1971)
The Film: Concrete grey northern revenge thriller, starring a narrow-eyed Michael Caine as the lone gangster smashing through a pile of lies to revenge his brother's death.
If It Was A Striker: It would be Peter Beardsley – a great and famous north-easterner who's certainly not beautiful, but has endearing, interesting looks.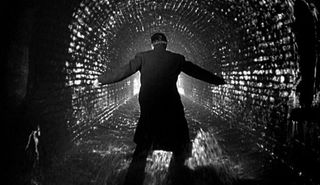 The Third Man (1949)
The Film: Carol Reed's exquisitely photographed post-war classic, set among the cobbled streets and shadows of divided Vienna where a bewildered novelist searches for his black marketer friend, Harry Lime.
If It Was A Striker: It would be Alan Shearer – arguably the best England has ever produced, and with its stunning black and white photography, equally colourless.