The Witcher 2 for Xbox 360 - 13 reasons it should be on your radar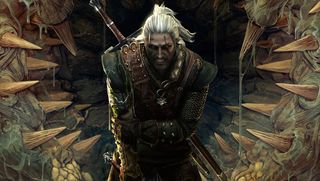 Witcher 2 for Xbox 360
Witcher 2: Assassins of Kings was a PC exclusive, meaning many gamers didn't have the chance to enter the world of Geralt of Rivia, the bad-ass, monster slaying Witcher with amnesia. Now, the title is coming to Xbox 360 in an Enhanced Edition containing new characters, quests, and story details.
Chances are, though, that if you aren't a PC gamer you have no idea what the Witcher is or why you should even care. That's why we've put together this list of why you should be excited to get your hands on this mature, dark fantasy adventure.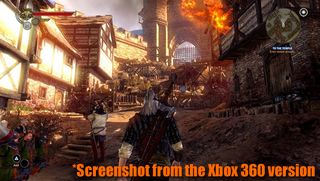 1. It's no longer a PC exclusive
That's right! One of the biggest barriers of entry for The Witcher 2 was the powerful PC needed to run it. Sure, you could play on a lower-end machine, but then you'd be missing out of the wonderful graphics and amazing atmosphere. You'd need to compromise. Now, with the Witcher 2 coming to the Xbox 360 it's no longer an issue.
All you'll need to do is pick up the game, pop it in your Xbox 360, and bam - you're playing one of the best games of 2011 in an instant.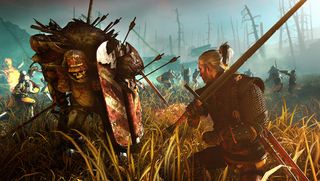 2. It's tough, but fair
You'd think a game with strong RPG elements like a robust leveling system, crafting, branching storylines, and dialogue trees, would toss the action away with button mashing combat. It is not so with Witcher 2.
Stepping up to a fight means being prepared with crafted bombs and traps, then having the skill to strike, dodge and block your way out alive with no health potions or healing spells to save you. It's not Dark Souls hard, but finding and exploiting enemy weaknesses to come out on top is a reward in of itself.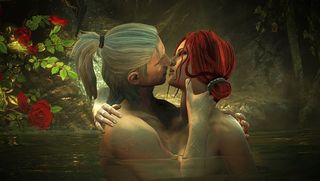 3. There's loads of sex in it
You won't be romancing every single person in your entourage, but Geralt does get in on plenty of action, especially with his red headed sorceress lover, Triss.
Expect offers to "do the dirty" with promiscuous locals and bump uglies with easily wooed quest givers who pay for your services with more than just cash. Did we forget mention that this is a very mature game? Booobs!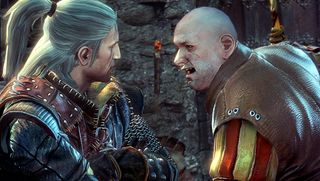 4. The story is mature and stuff
Witcher 2's world is filled with the same issues that plague ours. Players will have to handle shady political dealings, morally grey plot choices and even what side of the spectrum they stand with racism.
Be prepared for some heavy stuff here. Also, click the back button to see us talk about boobs again. That's mature, right?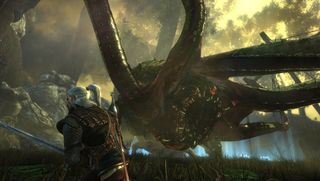 5. You get to fight giant boss battles
It's kind of hard to be a monster hunter without humongous monstrosities to chop up, but between Witcher 2's dragons, draugs, and the giant Kayran, the White Wolf (that's the nickname of the grey-haired protagonist, by the way) has plenty to keep his hands full. Each of the boss battles are epic, memorable, and require a ton of preparation.
Your actions before these major encounters can affect the outcome as you learn the bosses' weaknesses from reading ancient tomes and taking side quests. Every one of them will take tactics and skill to overcome.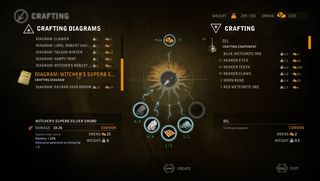 6. There's crafting, inventory management, skills, and all that crap RPG lovers love
Like we mentioned before, having the proper bomb, trap, or magic attack available in combat can mean the difference between slicing alchemy ingredients out of a dead Nekker and lying in a pool of your own blood.
Whether you have access to those items and abilities depends on how much RPGing you've done in this RPG. Your skill tree choices, whether or not you explored that dark cave to collect mushrooms, or if you even remembered to upgrade your armor back in town can all change how your game progresses. Geralt is entirely customizable, and depending on your choices, he can play completely different from one playthrough to the next.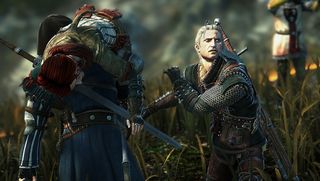 7. Choices aren't cut and dry good vs. bad
Choices in Witcher 2 fall under two categories: morally grey, and even more morally grey. Instead of approaching choices that are broken down to either handing an NPC a bouquet of flowers or kicking them off a cliff, Geralt is presented with dilemmas forcing decisions like choosing between rescuing downtrodden, racially abused non-humans who are going to be burned alive, and killing the corrupt town official causing all of the unrest.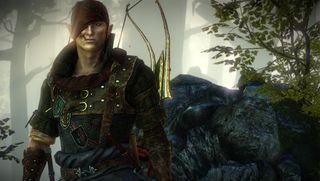 8. It's dark fantasy done right
It doesn't get much darker than Witcher 2. In fact, just walking through a town can be downright depressing. Political tensions run high, public hangings are a regular occurrence, and every character looks like they've been rolling around in the dirt. Non-humans live in poverty, constantly at the receiving end of racial slurs and threats while those in power fuel the fires of hate.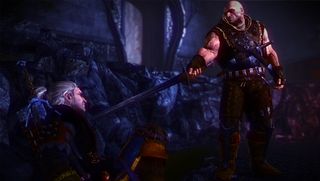 9. Choices made totally affect the ending
By the end of the game, all of the choices you have made can completely change the entire political climate of the world. Kings may or may not be dead, rebellions could win independence, and close allies can be on completely different sides of the major conflict.
We're not going to venture into spoiler territory or anything, but the decisions made throughout the game and at the end can greatly affect the world going forward, leaving us eagerly awaiting the next story.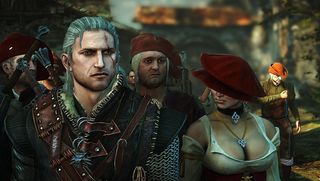 10. Multiple playthroughs will lead to multiple stories
Fairly early on in the game you will be faced with polarizing decisions. Supporting one political group or another, saving or killing prominent figures, and deciding which side of a Kingdom splitting conflict you will be on will drastically affect the way the story plays out, changing the political climate and the overall state of the world.
You can imagine why you might want to play through the game more than once.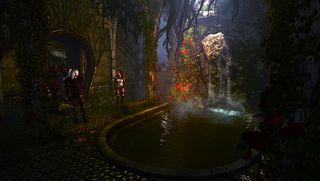 11. It looks absolutely amazing
We applauded the Witcher 2's visuals when we played it on the PC last year, and while the Xbox 360's graphics won't reach the heights of the PC version's, they're still looking very, very good.
From the high-quality characters to the beautiful environments, the Witcher 2 looks like it's going to bring some of that PC horsepower to the consoles, as shown off in this trailer for the console game.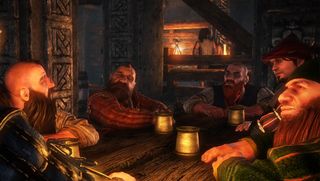 12. The fantasy races you're used to are given a new twist
Other fantasy settings have godlike, golden haired elves who are renowned for their wisdom and dwarves who are all master craftsmen and live in grand, stone halls underground.
In the Witcher, these non-humans are looked down upon as dangerous thieves, mercenaries and no good drunks. These guys are far removed from their Tolkien counterparts, which makes for far more unique interactive storytelling.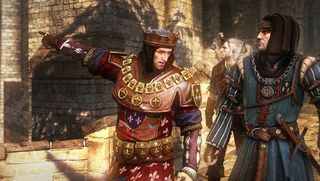 13. We gave the PC version a 10/10
In our Witcher 2 review we said "BOOBSLOLOLOLOL." We also said that the "Visceral combat, dizzying player customization and a truly immersive story all come together to create one of the best role-playing experiences of the year," and we stand by that. We loved the Witcher 2 last year, and there's no reason to think we won't love it this year, too. We're just happy that more people are going to get to experience it, since it's a story too good to be contained by just one platform.