9 Hobbit Parts & Who Should Play Them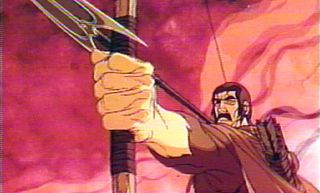 Bard The Bowman
The Character: Imagine a mixture of Aragorn and Legolas and you've got Bard The Bowman.
Honourable, loyal, and a dab hand with a bow and arrow (despite being a mere man), Bard has the potential to be an iconic role for whoever wins it.

The Actor: Jeremy Renner missed out on being Hawkeye in The Avengers movie, so why not hand him another bow and arrow set?

Hurt Locker proved he can do tough and sensitive. He might not be a household name right now, but neither was Viggo before Aragorn.

If he's busy, then we want Casey Affleck. But then we want Casey Affleck to be in everything.

Who We Don't Want: Robert Downey Jr. He's charming, charismatic, and he's got the look, but we don't want him treading all over Tolkien's lines, thanks.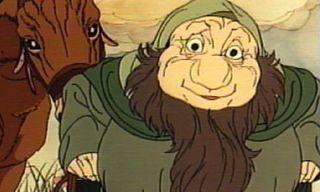 Bombur
The Character: One of the key dwarves in The Hobbit, Bombur is Bilbo's best mate and pretty much the fattest short-arse in the Shire.

His weight is almost a character in itself, it'll inspire humour and tension in equal measures, so we've got to cast a fat bloke in the part. Either that or ask Weta to make the actor short and chubby.

The Actor: Jonah Hill is currently our favourite fat bloke in the movies. Though we're not sure if he can do serious.

So... we're pretty much left with James Corden.
What the hell happened to young fat blokes in the movies? They've all vanished! Even Seth Rogen's stopped eating burgers – not that we want him anywhere near this thing.

Who We Don't Want: James Corden. Though it probably will be, won't it?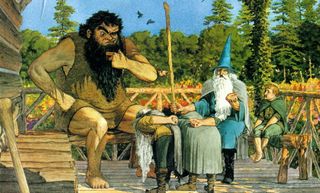 Beorn
The Character: A massive berserker warrior who can transform into a bear. Yes, he's that awesome.

He was left out of the cartoon version of The Hobbit. We have no idea why, as he's one of the coolest characters in fantasy history.

Not only is he a bad-ass, he can talk to animals, and his dogs are a bit like butlers. If GDT leaves him out of his Hobbit, we'll eat a horse.

The Actor: Hugh Jackman. Seriously.
He's got form playing berserker warriors - give him a massive black beard and a CGI paunch and we think he's got the booming presence to pull it off.

Who We Don't Want: Ron Perlman. We get that you like Ron, Guillermo, we really do.

And, hey, we like him too. But please, please don't make him Beorn.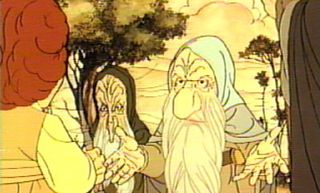 Thorin Oakenshield
The Character: Gold-grabbing dwarf Oakenshield wants his treasure back from Smaug, teaming up with Bilbo and 12 of his dwarf mates to retrieve it.

If you haven't read the book, trust us when he say he's got an awesome flashback scene, which we can't wait to see on the big screen.

The Actor: Sharlto Copley from District 9. Jackson has his number on speed dial, and we reckon he'd get the mixture of pride, petty greed and eventual heroism bang on.

Or if he's not experienced enough, Gary Oldman could play it with his eyes closed.

Who We Don't Want: Sean Connery. Schorry schir Schean.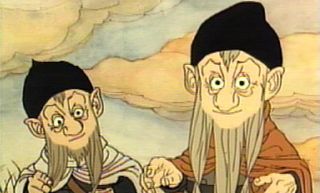 Gloin
The Character: One of the thirteen dwarves, Gloin deserves special attention for two key reasons.

One, he was in The Fellowship Of The Ring (he was at the Council of Elrond). Two, he's Gimli's dad.

Gimli's dad should be played by one of two people. John Rhys-Davies (sadly, he's already turned it down) or another barrel-chested British great.

We think we know just the chap...

The Actor: Brian Cox is so perfect for the part of John Rhys-Davies' dad we wouldn't be surprised if Rhys-Davies took him to the Jeremy Kyle show for DNA testing following the premiere.

Who We Don't Want: The man's a legend, we don't want to see anyone else playing Gloin.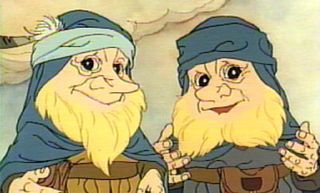 Fili & Kili
The Characters: Thorin's nephews and the youngest dwarfs in the gang.

F & K are extremely important to the plot, driving key shifts in narrative and – without spoiling anything – having a significant role in the finale.

They don't play much of a part in the animated movie, but you can bet they'll be a massive part of del Toro's vision.

The Actors: Thomas Turgoose & Matt Smith.
Shane Meadows' favourite kid-actor Thomas Turgoose is a powerful performer with a naturalistic emotional range that'd add depth to this key character.

Matt Smith is a rising star who's already well-practised at running around fantasy environments.

More importantly, they both look like they could convincingly play Middle-Earth dwellers. We mean that in the nicest possible way.

Who We Don't Want: Jedward, as suggested by the tabloid press. We'll die before we let that happen. We'll kill before we let Ant & Dec near it.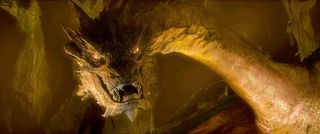 Smaug
The Character: He's a super-powerful, super-greedy dragon who talks like he's been scripted by Shakespeare.

Smaug is the big bad of The Hobbit, and one of the greatest dragons of all time. He needs to be played by someone brilliant.

The Actor: Patrick Stewart has the chops to get away with lines like: "My armour is like tenfold shields, my teeth are swords, my claws spears, the shock of my tail is a thunderbolt, my wings a hurricane, and my breath death!" without making audiences giggle at the death breath bit.

We'd settle for Mickey Rourke, as we love his craggy voice. Or, if Perlman has to have a part, he'd make an great Smaug.

Who We Don't Want: Tom Waits. He's been rumoured and, rock-filled throat aside, we're not sure if he has the thesping skills to do justice to Smaug's elaborate speeches.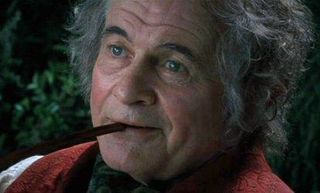 Bilbo Baggins
The Character: Light-fingered Hobbit Bilbo Baggins is hired by dwarves to be their burglar during the raid on Smaug's treasure trove.

It's a role he quickly fits into, pinching several trinkets along the way, including a rather nifty ring from a chap named Gollum. We're sure that'll end well.

The Actor: It's an extremely tough one to cast, this. No wonder all's gone quiet in GDT's camp, despite rumours of a Baggins-shaped casting announcement in early December.

The main problem is Ian Holm's already made the part his own.

But Holm doesn't want to return – at 80 he considers himself too old to travel halfway across the world to fight goblins – and in his absence, we're not sure who's good enough to fill his hairy feet.

James McAvoy's been rumoured, but he seems too slight. He's a decent actor, but The Hobbit feels a little too heavy for his shoulders to carry.

The same goes for fan favourite Martin Freeman. Good actor, very likeable, but he's not Bilbo.

It could be that GDT has a surprise up his sleeve. Maybe he'll cast a near-unknown. But whoever he ends up casting, we'll trust his judgement.

Who We Don't Want: Tobey Maguire. Yeah, yeah, we know he looks a bit like Elijah Wood, but he's busy with another franchise that currently has its own casting problems. We'd rather he stayed out of this one.