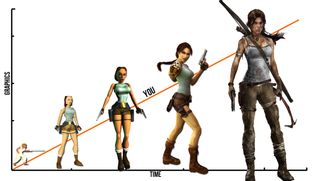 What is your gaming age?
Gaming is one of the worlds most popular hobbies. It spans every age generation, caters to almost every taste, and cares little for race and gender issues. In one house a man plays Grand Theft Auto (psst, GTA 5 is coming September 17!), while his teenage son tackles Call of Duty, and his young daughter plays Angry Birds on iPhone. Next door, a pair of Pensioners play Wii Bowling, while their visiting grandson sneaks off to clock up more hours on Gravity Rush on his Vita.
Everyone is playing--but how do we separate the hardcore players from the casual? The wise old gaming owls from the fresh-faced youngsters? Age is no guarantee of experience, and just because you own a SNES that doesnt mean youve been playing games for 20 years. So, weve created this little quiz to help you calculate your gaming age. Are you a Gaming Toddler, who has only ever known HD consoles? Or a cranky Old Gaming Veteran, who remembers a time when all this was fields and board games? Click through to start the test.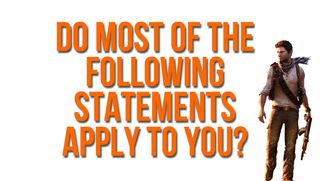 Start here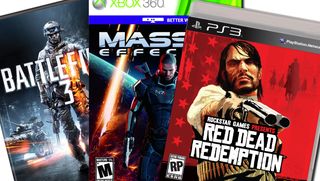 Youve never known a time when all of a game came on the disc you bought
To you, paying for the disc (if you even buy physical media) is just the start of the adventure. The ending on the disc is a gateway to the 57 pieces of DLC that will inevitably follow, and youre fine with that. Its just how things work. What does make you nervous is the absence of a vaguely underwhelming multiplayer component tacked onto your single-player adventure--unless it has been announced as DLC. Phew!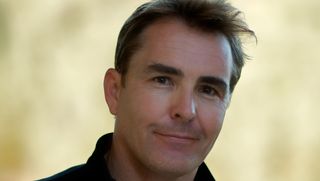 Nolan North voices all your gaming heroes
Look at all your games. Nolan North is in 80%+ of them. Quite right, especially after they passed the Nolan North Act of 2009, making it illegal to exclude the ubiquitous voice actor from any video game with a mid-to-late 30s male protagonist (so all of them, then) who regularly finds himself in great peril. You simply cant imagine a game without The Northster.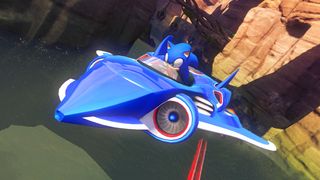 As far as you know, Sega is just a company that makes games
Sega? Theyre the ones who made Aliens: Colonial Marines and Alpha Protocol, right? you ask, as somewhere Yuji Naka dies a little bit inside. It never occurs to you that they were once a major player in the console market, with their mascot Sonic a multi-million dollar brand locked in fierce rivalry with Mario. Sonic? Isnt he one of the characters in that Olympics Game?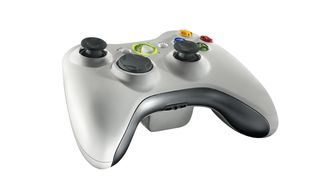 You have never known the joy of a really good d-pad
See that cross-shaped thing beneath the left analogue stick on your consoles wireless pad? Yeah, the d-pad. Its a bit redundant, right? Chances are you probably just use it for switching between weapons or choosing the bonnet cam in racing games, but before the dawn of dual sticks it was the only way to control your on-screen movement. One day, it will be extinct like the Dodo or Simon Cowells humanity.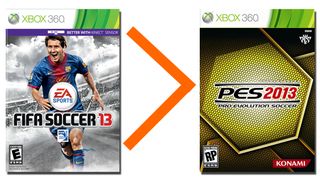 Youve always thought FIFA was better than PES
In the UK, there is a fierce rivalry between two competing football games: FIFA and PES (or Pro Evolution Soccer). Or, at least, there once was. In terms of sales, FIFA is now the dominant force--has been for 5-6 years--while PES, with its lack of English Premiership licenses lags behind. If youre new to consoles you probably cant recall a time when FIFA wasnt utterly dominant. For our US readers--try to imagine a time when NBA Live was superior to NBA 2K. And it existed. No? It has been a while.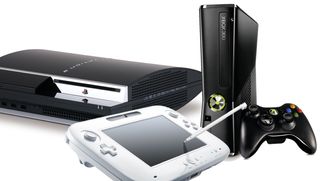 Youre a... Gaming Toddler
Youve only played games in the HD era, and your first console was either an Xbox 360 or PS3. Xbox Live and PSN are your playgrounds, DLC is your co-pilot, and you probably even tried PS Home for an hour or two before getting bored. Sonic and Mario are good friends in your mind, and Rare are just those guys who make all the Kinect Sports games.
Doesn't apply to you? You must be older than a toddler. Click through to the next set of statements...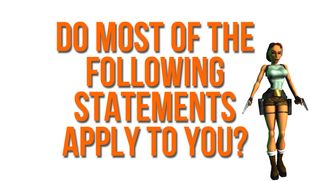 Not you? Keep going then...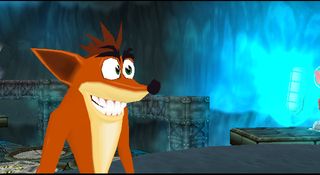 You remember when platformers didnt have to be existential
Growing up, your heroes were humanised animals who saved the world by leaping between colourful 3D platforms. Although each one had a certain amount of attitude, it was a safe kind of rebelliousness that rarely lead to brutal dismemberment or airport massacres. Enemies dropped coins, not intestines, and at the end of the game there would be a party rather than a deep sense of existential dread.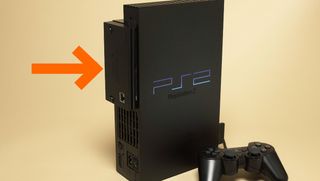 Online gaming is fine, but still feels a bit like witchcraft
When this current console generation proudly boasted that online play was the future, you were cynical. You remember forking out for a PS2 Network adapter and patiently waited for the games to roll in. Years later you recall offloading that same, unused Network Adapter to an old lady at the local charity shop, telling her it was a special type of wireless radio. You still prefer to play alone, and still yearn for a time when multiplayer games were all split-screen.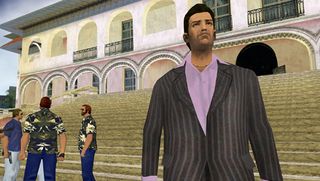 Youre still quietly impressed when game characters speak in words rather than noises
Games characters talk--they dont just make silly noises during cut-scenes--and caption text is just there for people who play with the sound low. You know that. However, you remember a time when games werent all talkies, and you distinctly recall a period when nobody had even heard of Nolan North. Hearing Sonic talk sounds odd to you, but it isnt quite nails-down-a-blackboard infuriating.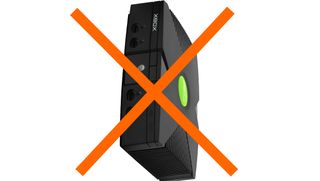 You still feel uneasy balancing your games console on its side
All the cool kids have their PS3s tower-style, proudly protruding into the air, but youre still a little nervous about even touching your console while its switched on. You remember when your mum tried to tidy your PSone away while you were playing Metal Gear Solid. You still remember the terrible noise as your console scratched that disc beyond repair. You remember the tears. Snaaaaaaaaaaake.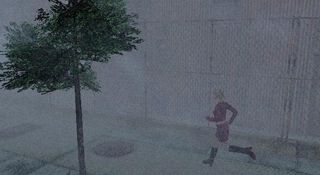 You were surprised to discover that not all real cities are foggy
It wasnt until you actually visited places like New York that you discovered they werent permanently shrouded in fog, as they appeared in your games. Now youve started to wonder whether or not Silent Hill is in fact a leafy city with a lovely picnic friendly lake. You were also surprised that objects didnt suddenly appear in front of your car as you drove down the street. Weird.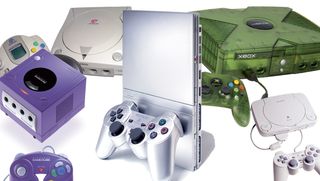 You're a... Gaming Teenager
You grew up with either a PSone or a PS2. Hey, maybe you had a Saturn and a Gamecube. When you were a little older, and stronger, you and a friend managed to heft an Xbox into your living room. You thought the Dreamcast was pretty good, but dont really understand what all the fuss was about. 2D games are just retro fluff to you, and Prince of Persia is simply a decent 3D platforming trilogy.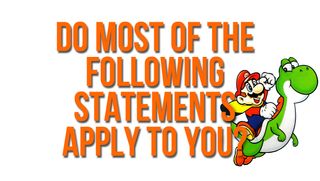 Still not you? Press on then...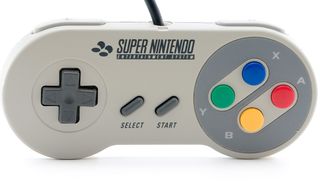 You see every controller as a rip-off of the SNES pad
All of them. Every last one. The PlayStation controller? Just a SNES pad with extra shoulder buttons. The DualShock? Just a SNES pad with extra shoulder buttons and a couple of analogue sticks. The DualShock 4? Just a SNES pad with extra shoulder buttons, a couple of analogue sticks, motion control, a touch-pad and a share button. THEYRE EXACTLY THE SAME.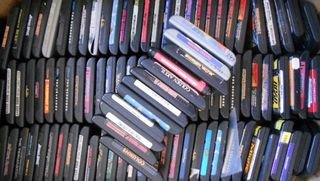 Your definition of physical media is really physical
They call those flimsy discs physical media? And now people are complaining that digital downloads dont feel real enough compared to a DVD or Blu-ray? They dont know the pain we felt when we traded in our precious armoured game-shells for those stupid, tiny, scratch-happy mirrors. Entrusting games to those things was like putting your baby on a rollercoaster and not pulling the safety bar down.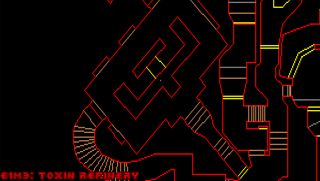 You remember when FPS required a map
Back then the enemy wasnt the enemy. The real killer was the possibility of getting lost in a Martian labyrinth, never finding the blue keycard and eventually starving to death 200 million miles from home. Youd welcome the sight of the toothy, slavering horrors intent upon knowing your flesh. At least if they were still alive it meant you were going in the right direction.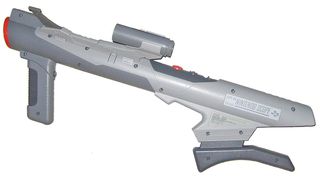 You could scare off a real alien invasion by waving your lightgun collection around
Given that everything in the 90s was darker and gritter, it was probably inevitable that the humble NES Zapper would evolve into a rocket launcher. And never to be outdone on the battlefield of badassery, Sega--home after all of the hedgehog with attitude--responded by providing the Mega Drive with a plastic P90 with detachable binoculars. You know, for when you were playing games on a TV a really long way away. Like, if you were trying to shoot through your neighbours window or something. Shortly before getting arrested.
Thank God we dont have to deal with any of that nonsense now.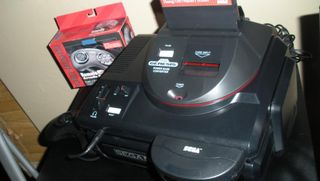 You remember when hardware expansion was VERY literal
Buying a new console every time you want more power? Wasteful. Wasteful and lazy. Back then you could slowly evolve your machine into a next-gen rig with a few small hardware additions, minimal fuss and only a modest amount of scaffolding.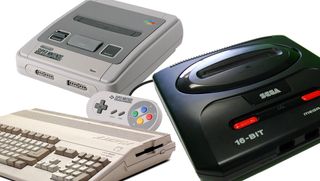 You're a... Gaming grown-up
You hit gaming during the tail-end of the first-wave, just as 2D was being polished to perfection. You appreciate the sparkle of the HD generation as being the modern equivalent of the slick, creative, colour-drenched 16-bit era. You're sad about the current fate of the Wii U, but secretly glad that it did at least launch with the Super Mario World sequel you've been waiting for since 1990 (whatever Nintendo decided to call it).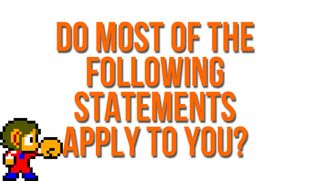 It's got to be you soon, right?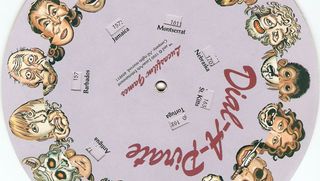 You remember when DRM was a physical object
To obtain the code necessary to load this game, rotate the enclosed riddle wheel to the correct answer to the question on page 47 of the manual. Turn over the wheel and record the co-ordinates displayed. Travel to these co-ordinates with the enclosed sundial. Face north at 2:57PM. Record the code word indicated by the shadow on the sundial. Return to your computer and enter the code. Press play on your tape deck.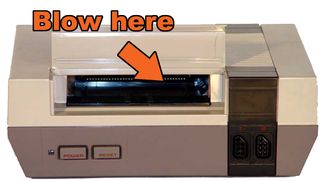 You know that the most important hardware maintenance tool is your own lungs
The Xbox 360 overheating problem would have been fixed overnight if everyone had remembered to blow on their consoles. Noobs.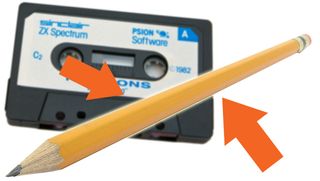 You understand how to fix a software failure with one of these
The pencil was the original software patch. Game refusing to function? Never mind hacks, mods or POKEs. Just insert your leaden scribing wand into the left-hand spool-hole, rewind the crumpled fun-ribbon and start again. Theres every chance itll probably work.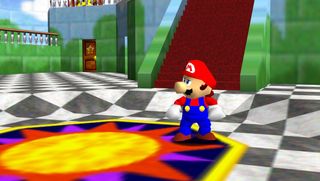 You refuse to classify any standalone console capable of polygons as retro
Super Mario 64 happened two whole generations after you got into gaming. It changed everything, It was the future pulled into the present, and the foundation of everything that came after. The stuff it did will always have a tinge of impossible dreaming about it, and will thus remain ageless forevermore.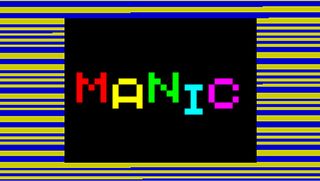 The first time you heard the internet connect, you immediately thought of Manic Miner
To you, that scratchy symphony of clicks and screeches means not the impending might of 56k internet, but something older and unimaginably grimmer. Something ancient. Something primal. The warm, dark stirring of a timelost engine forged by the old gods. The awakening of a dread machine of forgotten legend, a mechanism of indiscriminate pleasure and pain.
Yeah, its basically the sound of a Spectrum loading. Hold your breath. The slightest vibration could bring about the apocalypse.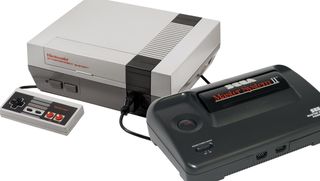 You're a... Gaming Elder
You probably started out with a NES or a Master system. Alternatively (particularly if you're European), a Commodore 64 or ZX Spectrum might have been your first gaming machine of choice. You've seen the entire post-crash games industry birth and grow, and probably view it with a combination of pride at its achievements and curmudgeonly "Kids these days" nostaligia for the simpler, cheaper days.
You probably laughed off Hotline Miami in a weekend and didn't even break a sweat.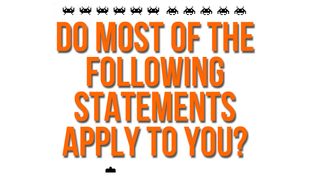 This time, surely. We're running out of history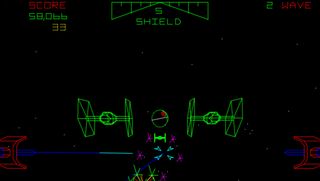 The original Star Wars arcade game ruined graphics for you
We had vectors back in 1983. After that? 10 years of crappy 2D sprites before we could finally get back to 3D. After that? Crappy, flat-shaded polygons without a hint of the dayglow neon eye-fizz that made the original Star Wars arcade game such a wonder. If things had taken their natural course, Gears of War would look like Tron now and everything in games would be incandescent and see-through. Instead, everything is brown.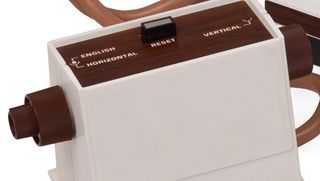 You remember when games controlled like a bank safe
These new-fangled buttons and sticks are all well and good, but whats wrong with a good old dial controller? Apart from the vastly limited options. And anti-ergonomic design. And huge potential for wrist-based RSI. Nothing! Nothing, thats what!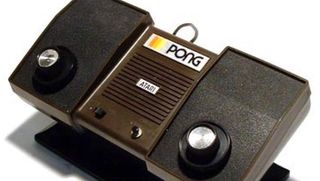 Youve bought a console that literally had only one good game
Namely because it only had one game. And that game was Pong. While the original Magnavox Odyssey home console initially failed to take off due to the newness of games back in 1972, Ataris bat/ball simulator was cleaning up in arcades. There was one ofbious reaction to that. Release a dedicated Pong console. So Atari did. And then so did Magnavox. Several of them. You might moan about the proliferation of casual sports games these days, but back then casual sports games were video games.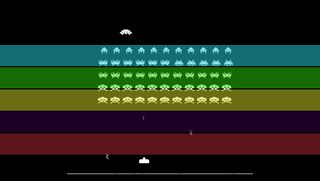 You remember when video game graphics settings were made out of cellophane
Nowadays you can spend an hour playing around with a game to make it look better. Tinkering about with antialiasing, texture quality, lighting effects and particle rendering is basically a game in itself. Securing the optimum balance of eye-porn and frame rate is the first boss. Defeat it, and then you can move on to the rest of the game. Back in the 70s though? Just stick a bit of plastic over your TV screen. It might sound a bit ghetto, but compare the modern benefits of tweaking some particles to more particles against the benefit of going from black-and-white to colour. Cellophane wins.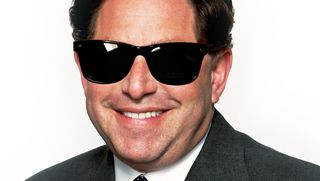 You remember when Activision was the cool, rebellious one
You remember Activision starting out. You remember them as a plucky bunch of in-house Atari designers fighting for developers rights. You remember how they triumphantly left the platform-holder and set up the first ever third-party studio, with creator freedom and respect as their absolute keystones. You remember how they fought off legal threats from The Man as Atari tried vainly to keep control of the situation.
You hope for a Darth Vader-style redemption one of these days.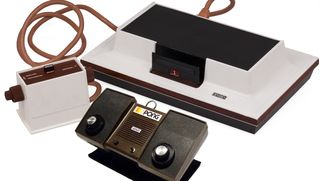 You're a... Gaming Grandparent
You're the ultimate early adopter. You saw potential in this medium before it even was a medium. You were excited about games when they were little more than abstract blob-shufflers that made the occasional unpleasant noise, and for that we applaud you. You persevered through the likes of the Atari 2600, you survived the great games market crash, and you've seen and played everything that's happened since. You're a wise, slightly wrinkled knowledge-balloon of gaming experience and you deserve the eternal respect and attention of your youngers.
Just don't ever try to persuade us that Pitfall was better than Super Mario Bros. It wasn't.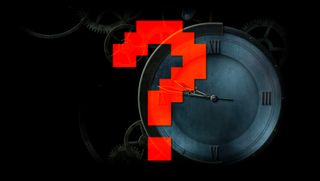 Time flows like a river...