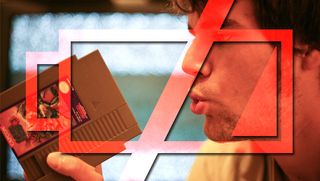 All of the gaming lifestyle's little disasters
Yes, we know. By their very nature, any complaint dealing with a video game is undoubtedly a first-world problem. But like anyone else, we need to vent, because there are plenty of downsides to our favorite hobby. And what follows aren't the trials and tribulations we face within games--oh no. These are all the real-life occurrences that seem to befall gamers exclusively, no matter their race, gender, creed, or religion.
But sometimes, our shared experiences are what bring us closer together. That's why it's time we get all these gaming-related gripes off our chests, from the most minor frustrations to the devastating catastrophes that we've all suffered from in the pursuit of video game greatness. You probably know our pain; if not, count your blessings, because you never know when these real-world misfortunes may strike you next.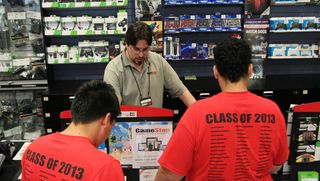 No, you're not interested in a pre-order
Pity the GameStop employee. They're not stupid; they can read the look on your face, see the panic in your eyes. All you want is for this transaction to end, so that you could abandon this brick-and-mortar mausoleum of overpriced used games and return home to play your new purchase in comfort. But, as if an invisible person was holding a gun to their heads, they have no choice but to ask: Will you be interested in making a pre-order today? Of course they know you can pre-order on Amazon with no money down. Of course they know that if you wanted to pre-order something, you would've said so. And still yet, they must berate you about upcoming games, for that is their lot in life.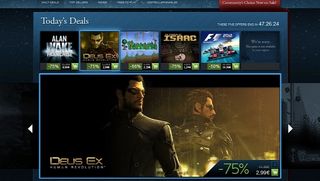 Trying to buy something you already own
During every big bi-annual Steam sale, the funniest thing occurs: We attempt to pay for the exact same game twice. "Hey," we say to ourselves, "Look at how cheap Deus Ex: Human Revolution is selling for! Isn't it time we picked it up and played it?" Then as our mouse cursor hovers over the add-to-cart button, we realize--we went through this exact same process one year ago, yet we never did get around to installing and playing Deus Ex. And what we were excited about playing two seconds ago has now become just another uninteresting reminder of what's languishing in our backlog.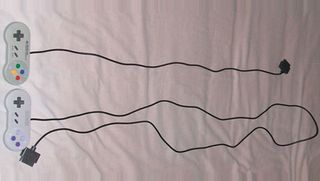 The cord reaches just short of the couch
Would it have killed controller manufacturers to make their cords a foot or two longer? It feels silly to move the couch a few inches forward so you can sit comfortably without holding a tautly tethered controller, but it feels equally silly to slump in front of the TV like a nine-year-old when there's a cushioned seat directly behind you. And yet, you have no choice but to sit on the ground, lest you turn your controller cord into a deadly tripwire or accidentally yank the console right out of its sockets.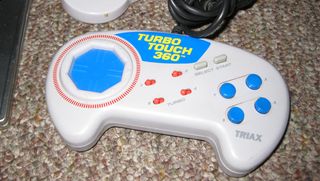 You can tell your spot in the pecking order from the controller your friend gives you
First player gets the standard controller. Second players A button is sticky. Third players trigger buttons have lost their springs. Fourth players controller is a knock-off of a third-party disaster that has turbo buttons slapped across its broken surface. You think you can faintly hear it whispering Kill me as you lose your fifth consecutive game of Mario Kart. And no, none of your buddies want to trade controllers.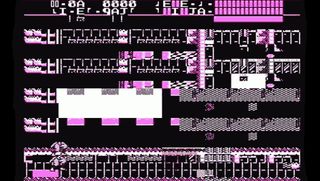 When your cartridge doesn't work on the first go...
In the grand scheme of things, it's pretty amazing that a piece of technology from two decades ago can still function at all. But that doesn't make it any less annoying when your aging console simply refuses to recognize the presence of a game, or boots it up for a split-second before degenerating into a mess of glitchy sprites. It's not like you can trade in your slightly defective copy for a new one, seeing as they went out of production three console generations ago. Nothing left to do but give it the ol' cartridge blow...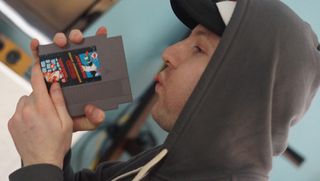 ...and you just blew spit onto it while trying to fix it
F$*%. You knew this was a bad idea. In your heart of hearts, you were well aware of the potential damage this could cause; old habits die hard, no matter how ineffectual they might be. But on this particularly day, at this particularly moment, your saliva glands decided to play a hilarious prank on you, sending out globs of spittle with your gust of breath. Whether or not there was anything wrong with the cartridge connection to begin with, there's definitely a problem now. Who knows what kind of havoc your spit is currently wreaking on all that delicate circuitry.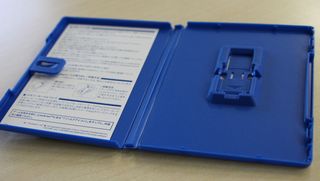 You've got a game case with no game inside
Nostalgia hit you out of the blue today, and all of a sudden, you've got a hankering to play your favorite game from yesteryear right now. After hours of digging through closets and interrogating your family/roommates, you at last locate the game box, still in pristine condition. You crack it open with glee and--nothing. Just a vacant hole like the one in your black heart, taunting you with its stark emptiness. Who knows where that game is now--all that's left to do is curse the name of whoever misplaced it (which, let's be honest, was probably you).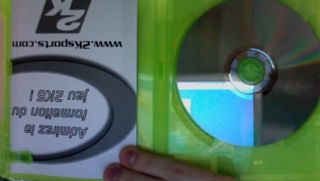 You've got a game case with the wrong game inside
Ah, there's the case you're looking for. Grab it. Grip it. Open it up, and see that it's not the game you expected. Huh. There's a shooter in the box for this RPG. Well, go ahead and grab the box for that shooter and--what? There's a sports game in there? This daisy chain continues until one of two things happens: you either find the game, misplaced after a gauntlet of laziness, or you eventually find an empty box and hate your life.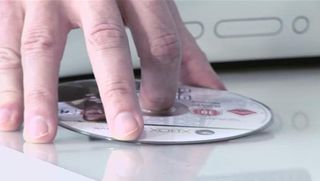 You've got a game with no case
Time to play something new--eject the old game from the console, grab the case, and wait. Where is that case, anyway? You couldn't have lost it, right? Maybe you put it back on the shelf? Or maybe it's under the couch? You wouldn't have lent it out, you wouldn't have thrown it away, so it must have just vanished. Guess it's time to toss the disc on a table like a cheap coaster, where it will likely stay neglected for days.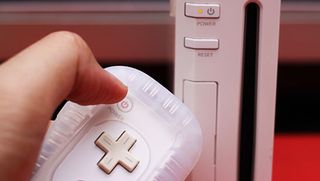 Remotely starting a console by accident
What's that whirring noise? Oh--it's that system you forgot you had plugged in all this time, the same one you haven't played in years. But don't worry; your house isn't being haunted by a Wiimote-wielding poltergeist. Nope, you just happened to ever so delicately nudge the Power button on the controller whilst digging through a pile of peripherals, sending a signal to the synced console that it's time to come out of hibernation. Unfortunately for your unused console's hopes and dreams, you'll be powering it back down within seconds.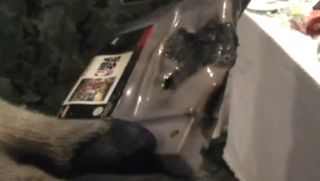 Letting a cartridge melt in a hot car
It's likely that only children of the '80s and '90s will understand the horrors of melted forms of media, be they game cartridges or VCRs. Your parents warned you about the dangers of sunburn and rolling down the windows when you leave your dog in the car, but they failed to mention what the awesome powers of the sun's unrelenting rays can do to a little piece of gray plastic. It's a harsh lesson you could only learn after finding the warped remains of an NES or SNES cart slowly liquefying in the backseat--just another one of nature's many cruelties. By comparison, modern-day game and DVD cases seem like temperature-controlled micro-climates.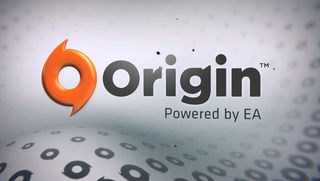 Having to ever use uPlay or Origin
Ubisoft and EA can try all they want, but short of Gabe Newell being outed as a member of the KKK, nothing could make Steam anything less than the #1 digital distribution platform. So why must its competitors fight an unwinnable battle by forcing us to navigate their user-unfriendly knock-offs? We've already given these companies our money, and still yet they imprison us in inferior interfaces. Who's looking forward to playing Titanfall on Origin?! Because we aren't--and the ghost town that is our Origin friends list tells us we're not the only ones.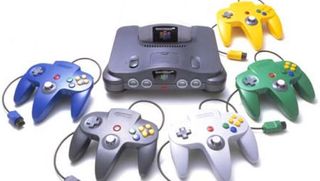 Being the odd one out during a multiplayer session
There's five of you, and four controller ports. Winner stays on, of course--past that, it's every gamer for his or herself. Being the lone member of the audience can be a nice reprieve during particularly intense multiplayer matches--but if you're always on the sidelines, it can give you half a mind to simply get up and walk out in a huff. We can't say we blame you.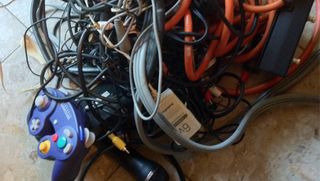 Your mom/dad/pet/sibling trips over your controller wire
They trip over the wires, which then knocks over your console, because you were stupid enough to have it upright, and scratches YOUR COPY OF PSYCHONAUTS THAT YOU WERE ONLY HALFWAY THROUGH (THIS ISNT AUTOBIOGRAPHICAL). Which would be fine if you had money enough to get a new copy. But since you don't, all you can do is sit there and weep, cursing the world and all who inhabit it. Or in lighter cases it just unplugs your controller and nothing comes of it. Either or.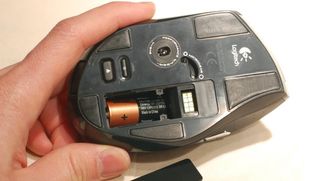 Having your wireless mouse batteries die mid-match
When a football player blows out his knee mid-play, or a soldier's gun jams in the heat of a firefight, you can sympathize with the gut-wrenching panic brought on by such a malfunction. But it's harder to empathize with someone who screamed out in confusion when they could no longer aim during a particularly intense FPS match. Had they taken moment to check and/or replace their batteries before playing, this whole debacle could've been avoided. As it stands, they're currently as defenseless as a newborn baby crawling through a beekeeper's aviary. Those thirty seconds spent scrambling to replace those dead AAAs can feel like an eternity.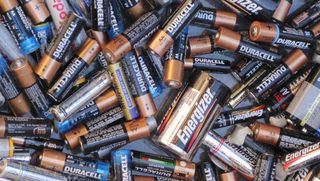 Not having any replacement batteries on hand
What's worse than dead batteries? No batteries. Your mommy isn't around to stock your residence with an infinite supply of copper-tops, and your own neglect has led to a household devoid of these precious, tubular energy sources. Now, you're trapped in an internal struggle: Do you actually want to play this game badly enough to make a trip to the convenience store? The answer, most likely, is no--and sadly, you're unlikely to learn your battery-stocking lesson from this little episode.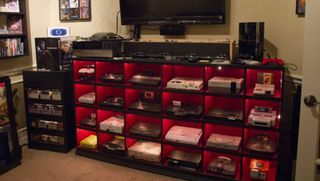 Not having enough room on your entertainment center for your new consoles
You know that phrase "an embarrassment of riches?" That's all you'll be able to think about when your hundreds-of-dollars consoles look stupid and cluttered in front of your hundreds-of-dollars TV, no matter how you organize them. For a moment, you can start to see where fanboy loyalists are coming from; at least they'll never have more than a few consoles to make room for. All this equal-opportunity gaming is turning your living room into a mess--but that's a disorganization price you'll just have to pay.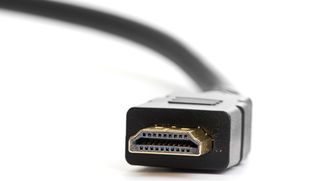 Running out of HDMI spots on your TV
...then again, what's the point of having all your consoles near the TV if you can't hook them all up? Those stingy bastards at Panasonic/Samsung/whatever only saw fit to give you a single HDMI port to work with, an oversight you neglected to pay attention to until this very moment. Now, you're forced to explore the dank, dingy netherrealm behind your television every time you want to switch between your PS3 and 360. With all the dust clumps and spider carcasses you've encountered back there, you're starting to feel like a bonafide spelunker.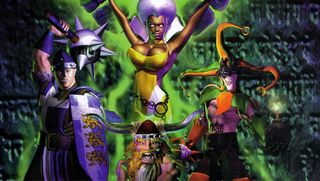 Not being able to remember that game you used to play all the time at a friend's house
Spoiler: It was probably Gauntlet Legends. The one where four of you could play and there were warlocks and vikings and stuff, and when you ate food a speaker-breaking YUM rocked the house? Yeah, Gauntlet Legends. And if it wasnt, then youre just out of luck. Its better that the game was left unremembered anyway, since its been immortalized in nostalgia. Guaranteed if you find it again youll be disappointed at how badly old games have aged. Unless, of course, it was Turtles in Time, because that game will always rock.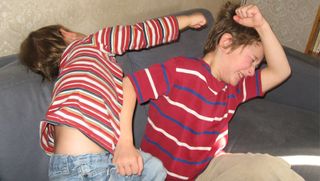 ...and you can't ask that friend because you two don't talk because of the game
You probably liked the game so much that at some point you tried to steal it. Or you got better than your friend at it, and they got so angry that the game became off limits. Or it was the only two-player game they had and now you both are just sick of playing it. Regardless, there are a lot of emotions surrounding Probably-Gauntlet-Legends, and its best not to bring them up.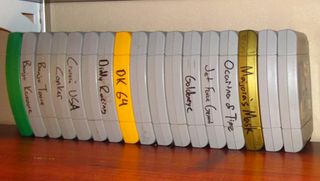 Not knowing which N64 game is which
Now, let's talk this out, Nintendo. All N64 cartridges have a label on the front; great. But here's the thing: When people put your games on their shelf, they simply do not have the space to make them all face outwards. That means that, like a deck of cards, they'll need to shuffle through them one by one if they ever want to find the one they're looking for (provided it's not one of those spiffy colored cartridges). A mere inch of extra sticker reaching the top ridge of the cart could've solved this atrocious design entirely. Just saying.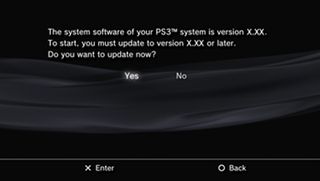 You have to download an update whenever you boot up a console
And then when you slide in that new and shiny game it has to be installed on the console for the next hour. This of course infuriates the gamer, who just wanted to play their new game after a long day of work or school. If we wanted to download updates we would have gotten a PC. And what happened to the good old days of just throwing in a cartridge and being good to go? Times have changed.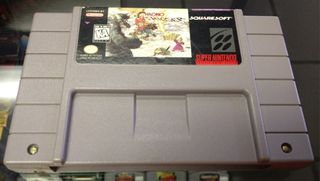 Your parents pawned off your favorite game
To your old-fashioned parents--bless their hearts--all game cartridges and discs look pretty much the same. So how could they have known that you cherished your mint-condition copy of Chrono Trigger above all else in this world? But that doesn't make it any easier to hold back fits of rage, knowing that some dillweed paid $5 for your most prized possession at a family garage sale. Your parents may have brought you into this world, but it's taking every fiber of self-restraint in your body not to take them out of it this instant.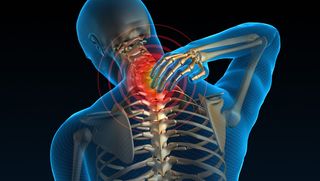 Getting the game store neck cricks
Browsing is one of the best parts about mulling through a retail store, offering the instant gratification of discovering the unfamiliar in one moment and buying it the next. Only problem is, some idiot decided that all game spines need labels to read perpendicular to the ground. That means you'll be craning your neck for tens of minutes at a time, struggling to read the small-print game titles while shrugging off the dull, numbing pain slowly building up in your vertebrae. If a doctor diagnoses you with chronic joint pain years later, you'll know exactly what caused it.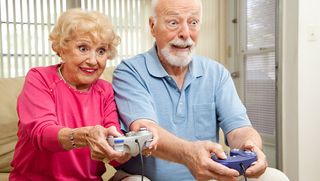 Worrying when youll be too old for your favorite hobby
You walk into GameStop and are surrounded by youngins with their parents, after which you find youve just had an in-depth conversation about the new AC with someone ten years younger than you. Its then you begin to wonder, will you ever outgrow video games? Surely not...you hope.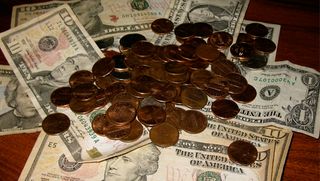 Being a kid with a tiny allowance trying to afford a $60 game
You save for months and still have to volunteer to cut the lawn for the next year in order to have enough funds to buy a single new game. You also were probably an excellent student growing up for the sole purpose of getting that sweet cash at the end of the year to fuel your gaming needs.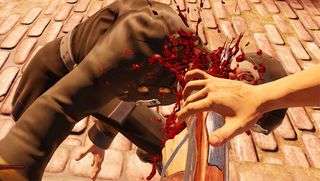 Your family walks in at the EXACT bloodiest part of the game and thinks youre a murderer
And then you try to convince them that it was a crucial part of the story and theyre just not giving it a chance. Or maybe that they might be calling the kettle black because just last night, you all watched Kill Bill together? But no, video games are irredeemable.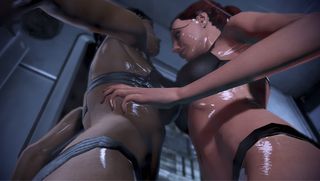 ...or they walk in at the close-up boob shot and think youre a pervert
And then once again you try to convince them that it was a crucial part of the story and theyre just not giving it a chance. Or maybe that, yet again, they might be calling the kettle black because just last night you all watched Titanic together? But no, forever more video games are irredeemable.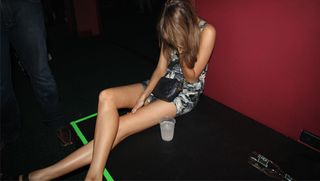 Conversations instantly die when you start talking about video games
This is part of a larger issue of just generally social awkwardness as a gamer. What we like and what we talk about is so specific that its hard to maintain conversation with anybody whos not a gamer themselves. So there we are, at this rad and awesome college party where the music is blasting and the night is perfect...and we sit swaying in a corner, clutching our drink like a lifeline as we maintain terrible small talk with a disinterested member of the opposite sex. Wow, this is really sad.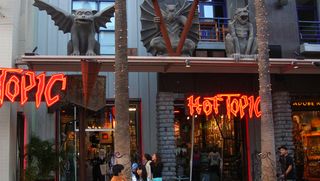 You want video game clothing but you dont want to go into Hot Topic
Why, Hot Topic, why must you carry the exact shirt we want from the new Legend of Zelda game? No, were not scene (sure those knee-length studded neon-green converse actually look really cool but wed never wear them), and no, we dont feel like raging against the machine today. We just want our Kirby shirt. And we want to wear it unironically, because we actually really liked the game.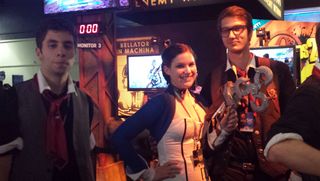 When you can't cosplay without a +1
No matter how incredible your tailoring skills, some costume ideas can only be fully realized with a partner. Mario and Peach, Master Chief and Cortana, Link and Zelda--each character is impressive on their own, but when cosplayed as a duo, they truly shine. That explains the glum expression of that impressive Booker DeWitt on the above left, because all the costuming work in the world feels pointless without an Elizabeth at his side. Excuse us--we need to stop before we get all emotional.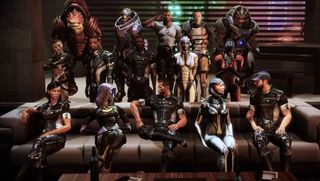 Beating a game just before the DLC comes out
Youve sunk hours into the last Mass Effect. Youve trudged through the game and sat through that lovely ending cut scene. The next day Bioware announces an entirely different ending to the series. The anguish. Books dont just get re-written, movies dont spontaneously get alternate endings. But games? Youve run out of inertia now that youre out of the universe; do you summon the courage to dive back in and replay it? This of course is compounded by the other issue: if you dont experience the alternate ending, you shouldnt even bother discussing the game with a friend--its as if you didnt even play if. For shame.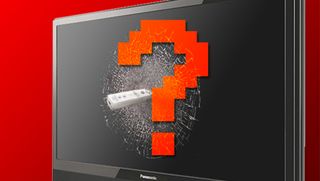 C'est la vie
We're willing to bet that some (hopefully not all) of these annoyances have happened to you at one point or another. But did we leave out any real-world, game-related injustices you've suffered from? Relieve the trauma by telling us all about it in the comments. It'll be like our own little Internet support group.
And if you're looking for more hilarious game-related misery, check out Bad habits we developed in video games and Gamings biggest F MY LIFE! moments.