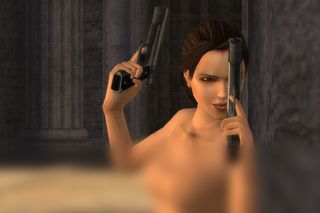 So many cool outfits (and some models without them)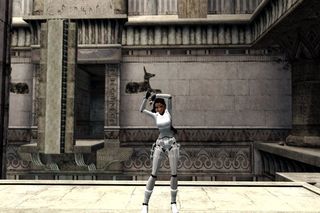 Stormtrooper
Aren't you a little buxom for a stormtrooper? Another missed opportunity by George Lucas.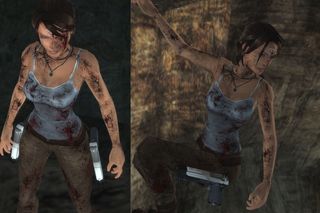 2013 model
Want to play an old Tomb Raider but look like you're playing a new one? Good news!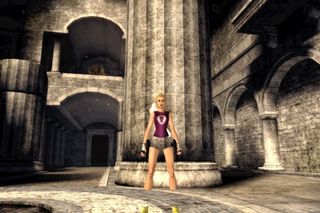 Rayman
The legs didn't quite disappear for us, but the thought's there. Sadly her hands don't kwa-ping.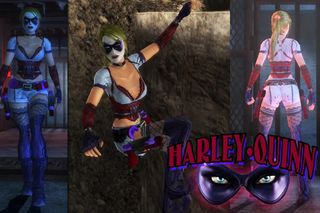 Harley
Mr. J doesn't know what he's in for.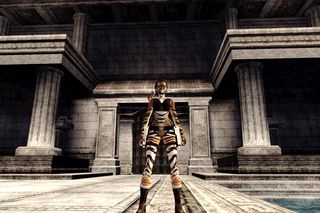 Tiger
A dream-come-true for furries, or a tribute to Calvin & Hobbes? Whatever. It's just plain weird.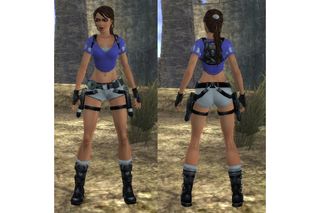 iOS Croft
Yes, this one is called iPhone Lara. No, we don't know exactly why.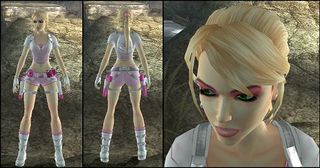 Barbie
She's a Barbie girl in a dangerous, derelict tomb.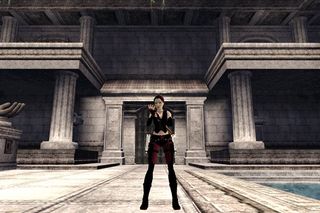 Bloodrayne
Even better than Kristanna Loken in Uwe Boll's awful film, Lara is hawt as a redhead goth.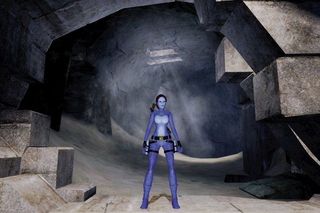 Mystique Lara
Maintaining her modesty, good work has been made of outfitting Lara as the X-Men's nemesis.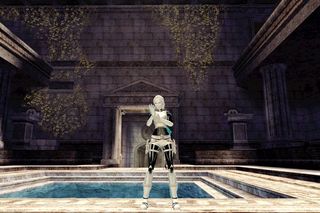 iRobot
Wash the memory of the horrid film from your mind, by dressing Lara up as a shiny robot.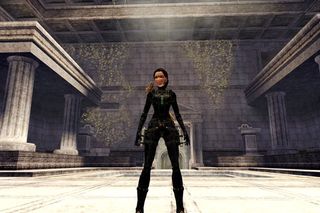 Cyborg Lara
Looking more than a bit Borg, Lara kitted out like this is surely invulnerable to attack? Um, no.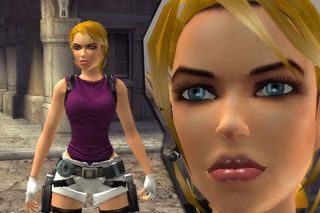 Purple & Blonde
Just in case you didn't like Lady Croft as a brunette.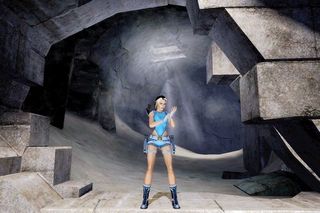 Ice Lara
Cold eyes, awesome hair, and a really uncomfortable looking leotard. So hot.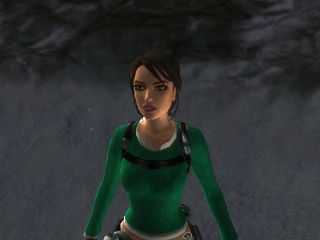 Green
Turns out it's not that hard to be green. Who knew?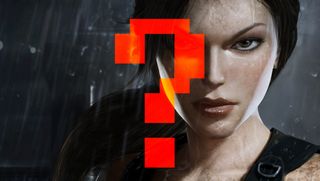 And many more