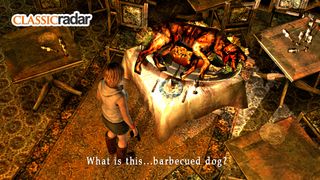 Not all cult successes are good
It's about cults in videogames. Enjoy!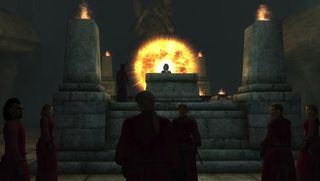 The Mythic Dawn (Oblivion)
The ultimate goal of the Mythic Dawn is to allow an army of slavering, malformed, vicious Daedra to invade Tamriel, and it's fairly safe to assume the region's inhabitants will all be put to uniform slaughter. Members of the cult believe that they will be reborn in Camoran's Paradise, which of course is actually a Hellish pit of misery where cultists are tortured in the name of larks and japes.
For wanting to trade the lives of an entire world for a bit of power, and for being incredibly stupid at the same time, the Mythic Dawn definitely deserves a placement.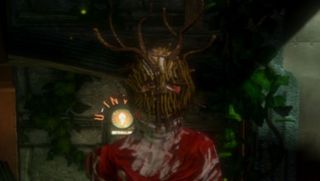 The Saturnine (BioShock)
The Saturnine are named after the Roman God of agriculture, Saturn. They like to wear masks made of wood and little twig antlers, and apparently sacrifice pumpkins to the gods they serve, which appear to be appropriated from other aspects of Roman mythology. They also have a bad habit of mixing up Plasmids and human blood to create a substance they call "Ambrosia."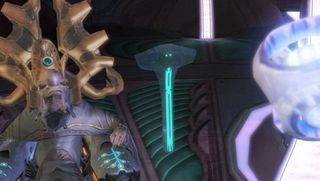 The Covenant (Halo)
Slightly more sinister than holding a bake sale to save the church roof.
The Covenant's doctrine stems from an incorrect interpretation of something said by total strangers thousands of years ago, and yet from this bad translation comes an entire army of zealots who either believe everything they're told with blind faith, or have been conscripted, indoctrinated and essentially forced to swallow what they're being force-fed.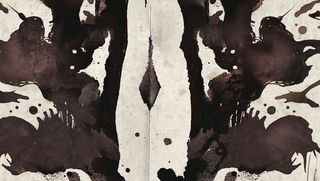 Unitology (Dead Space)
Unitologists believe that humans weren't born on Earth, a belief started by a scientist (wrongly) guessing what the inscriptions on the Black Marker meant. Those indoctrinated into the church are often required to donate vast sums of money if they want to raise their status, and of course there are plenty of ritual sacrifices and mass suicides to keep things fun.
It's still slightly better than the Xenu shit, to be fair.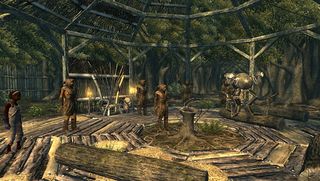 The Treeminders (Fallout 3)
Instead, I'd like to talk about the Treeminders, a bunch of ignorant hippy jerks who live in the far-flung forest home of Oasis. They worship Harold, Fallout's longest-suffering mutant, who is being swallowed by a tree that started growing from his head.
As if dressing up like bad Legend of Zelda cosplayers wasn't enough, the Treeminders call themselves horrendously soppy names like Leaf Mother and Branchtender. They also deliberately ignore everything Harold tells them, pretending he's talking in allegories and metaphors when he's just trying to speak in plain English. Bunch of idiots.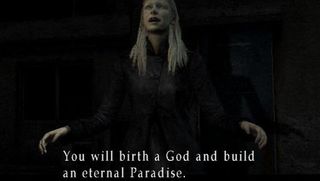 The Order (Silent Hill)
The Order's goals are your standard mental nonsense - bring about the apocalypse, ascend to paradise, yadda yadda yadda. It's their methods that are truly mad, however, ranging from evil to turbo evil, and culminating with the immolation of a teenage girl, who was then unnaturally kept alive beyond the human body's natural capacity for trauma, with her mother's full blessing, just so she could host some sort of deity.
In fact, a huge amount of The Order's doctrine revolves around Gods being inserted into fourteen-year-old girls. Something tells me the freedom of religion decree isn't going to let that one fly.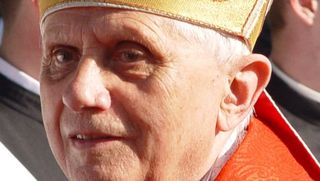 Catholicism (Dante's Inferno)
According to Dante's Inferno, this demented sect waged some sort of war in the Middle East to impose its belief on others, where soldiers were essentially allowed to rape and pillage to their heart's content. It sounds incredible, but somehow Visceral Games made it all sound borderline believable.
Thank God it's just in videogames!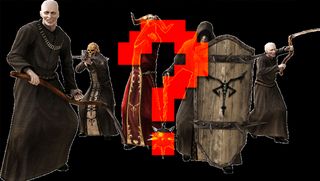 Join or die
That's all the examples we had when this originally posted, but can you think of any newer cults you'd want to avoid? And no, Scientology doesn't count.