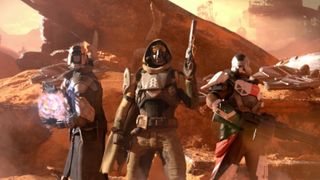 Become Legend
The waiting is finally over and Destiny is now upon us. With three classes to choose from, an armoury of weapons to fire, and a galaxy of planets to visit, get ready to add up some serious playtime as you explore.
But maybe you're having some difficulty finding your place in the world--worlds, really--of Destiny. Lucky for you, we've gathered a few tips to help you become the best moon wizard you can be. Keep reading to learn about classes, weapons, loot, and other nuggets of wisdom.
Looking for more help? Then head on over to our Destiny Walkthrough for a complete set of guides.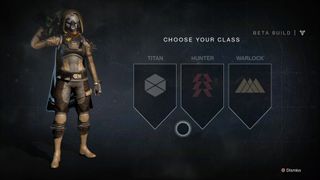 Pick the right class
The first thing to do in Destiny is choose between the three available classes; however, the first screen doesn't give you much information about their differences. Each character is rated for Armour, Recovery and Agility, and the classes are differentiated as follows:

Titan: High Armour rating, specialises in heavy attacks, can soak up damage in combat but moves slower as a result.
Hunter: High Agility rating, specialises in long range and stealth attacks, can move quickly but low armour and recovery requires a considered approach to combat.
Warlock: High Recovery rating, specialised in magic abilities, takes damage easily but due to fast health recovery time can quickly jump in and out of combat.
Select a class that best suits your play style, but remember that you can have three separate characters on your profile at once, so there's always room for experimentation.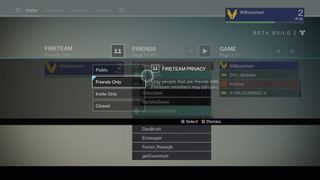 Team up
Under the Roster tab in the pause menu, you can change your Fireteam privacy settings by clicking on the icon to the right of your team. By default this is set to Friends Only, but if you don't have any buddies online to team up with, you can switch it to Public so anyone can jump into the fray with you. Conversely, if you want to be left in peace, you can change your setting to Closed and go off on your lonesome.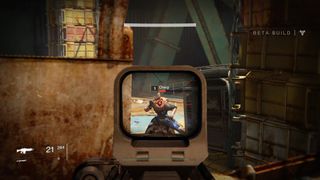 Aim for the head
Headshots deal considerably more damage than regular body blows, bringing down lower level enemies in one or two shots and reducing bosses' health much quicker too. Make sure you aim for these at all times, as even from a distance they can still be devastating.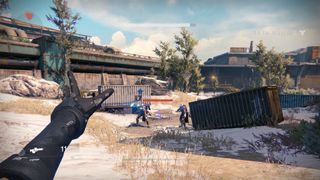 Don't just shoot
Although plenty of focus is put on the guns in Destiny, don't forget about the other attacks at your disposal. You have a limitless supply of grenades at hand, with just a recharge delay until the next one is available, so use them often--especially if several enemies are grouped together. Melee attacks also dish out a handy amount of damage, and can help you escape from tricky situations if you find yourself getting surrounded.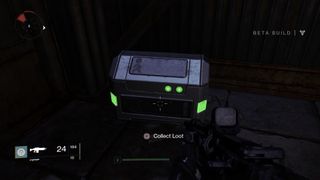 Pick up your loot
After each confrontation, search around the area for items dropped by fallen enemies, as this can yield new items in addition to replacement ammunition. As you explore new locations, keep an eye out for Golden Chests, which can contain materials, weapons, and other rare items. Watch out for Spinmetal plants too, as you can harvest the leaves from these and trade them at the Tower for supplies.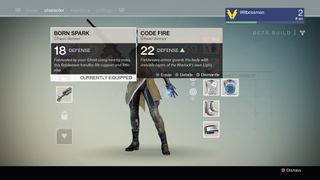 Check for upgrades
Regularly visit the character tab in the pause menu to see if any upgrades are available or you have new items to try out--you'll see a glowing white box next to an icon if a new item has been found. Highlight the fresh part and use the Compare option to ensure you always have the best item equipped. Items you no longer require can also be dismantled on this screen, to receive addition Glimmer currency.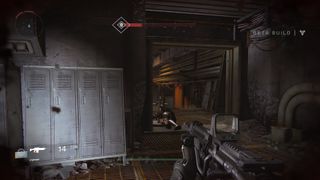 Use the game's radar (zing!)
Keep an eye on the radar in the top left corner, as red segments appearing here will warn you of imminent danger. Move in the opposite direction if you're not looking for a fight, or use it to keep tabs on enemies behind cover whom you can no longer see. If you're running low on health then the radar can help you identify a quiet place to recover--never be afraid to make a tactical retreat and hide until your health is restored.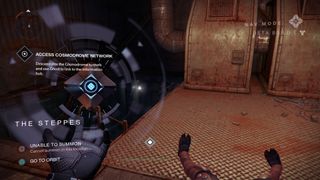 Never get lost
At any point you can enter the Game Status screen, to remind yourself of the objectives for any missions currently in progress. This also puts a nearby waypoint marker on your screen, so if you're not sure where to head next, this can guide you back on track.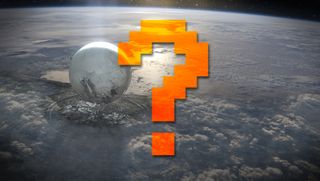 Destiny manifested
With these tips, your Destiny experience should be a breeze. Have another tip for fellow players? Have any crazy stories from Bungie's planet-faring adventure? Let us know in the comments below!
Craving for more Destiny info? Find out why it's very much Halo: The MMO, or check out our take on its $500 million budget.